You're here because you love cars, and probably classic, vintage and 'youngtimer' (sorry, that word just slipped out) models specifically. As such you probably understand that as much enjoyment comes from certain features of older cars as it does the vehicles as a whole – and in turn, that while modern cars are undoubtedly safer, faster and better-equipped than they've ever been, you still probably miss some of the things they've lost along the way.
The more we thought about it, the more old car features we realised we were missing, until things got a little out of hand. So below you'll find 20 odes to departed elements of the motoring experience, and no doubt you'll be able to add a few more of your own – so fire away, in the comments further down.
How much is your car to insure? Find out in four easy steps.
Get a quote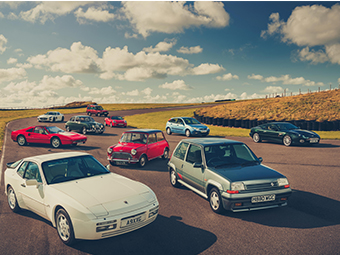 Ignition keys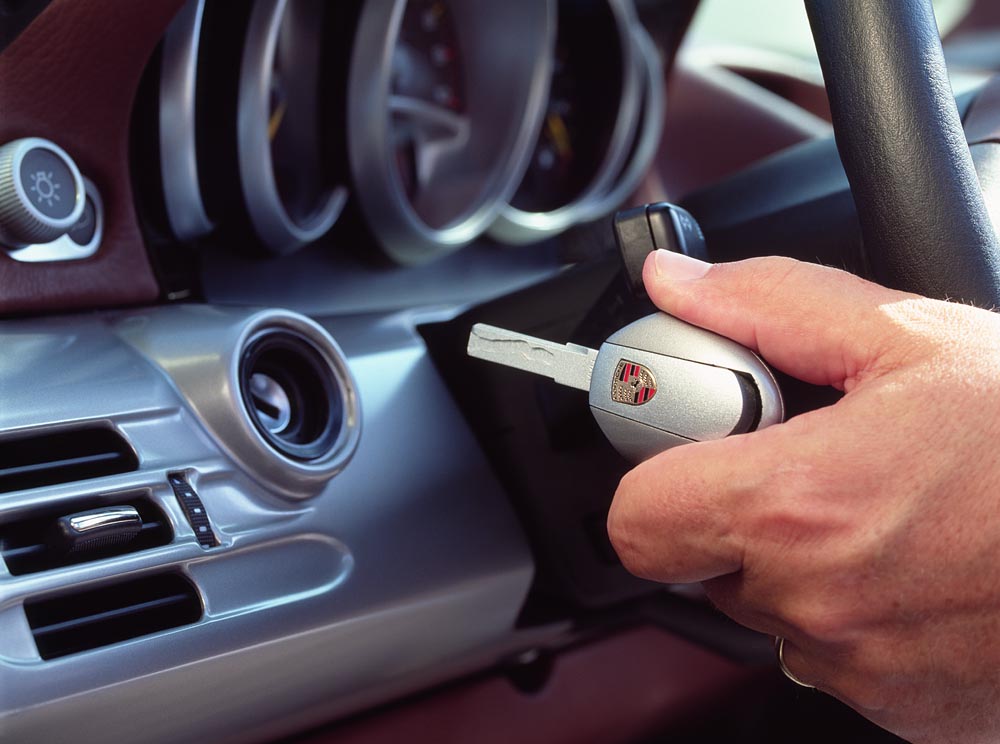 The startup procedure is one of the great joys of older cars, and an interaction overlooked next to steering feedback or gearshift feel. The act is enhanced further if the car is old enough to require a couple of pumps of the throttle to prime the carb or, better still, separate switches to turn on the fuel pump and ignition. Ultimately though it boils down to the twist of that key – a mechanical act to start a mechanical procedure. Like many on this list it's been sacrificed at the altar of convenience, cost and safety but perhaps it can make a comeback when enthusiasts begin to crave more agency over the behaviour of their cars in the future.
Tall tyre sidewalls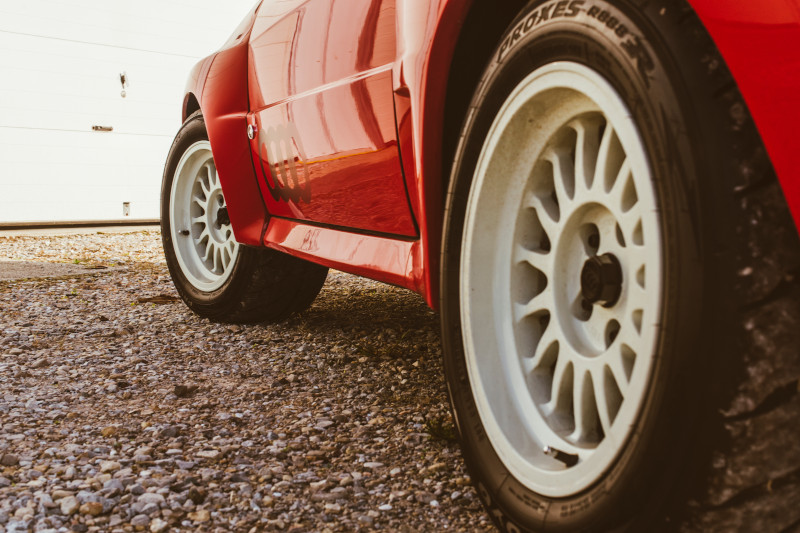 There are plenty of reasons modern wheels and tyres are a different size and profile to their forebears. Cars are physically larger for a start, so there are proportions to worry about. They're also faster, requiring higher-performance rubber, larger wheels for bigger brakes, and finer tuning of suspension. That's made easier when the sidewalls aren't acting as undamped springs. But we miss that sprung effect of taller sidewalls, which can take the edge off small imperfections. They offer greater protection from kerbs too, and potholes, and at a certain profile are intrinsic to the style of the car itself – a 1950s sports car just wouldn't look right without plump rubber under each arch.
Great visibility
Climb into most cars made even as recently as the 1990s and you'll be struck by the near-panoramic visibility. Plunging rooflines, higher beltlines and thicker pillars have all chipped away at outward vision, making your kids ill in the back and making you squint around pillars that could hold up the Parthenon. Crash safety plays a part – we don't need to tell you how thin metal behaves in a rollover – but arguably active safety, avoiding an incident in the first place, has taken a dive, now mitigated by electronics rather than simply good visibility. Those airy old cabins are more personable too – you feel like a part of the world, rather than forging through it in a reinforced bunker.
Turbo lag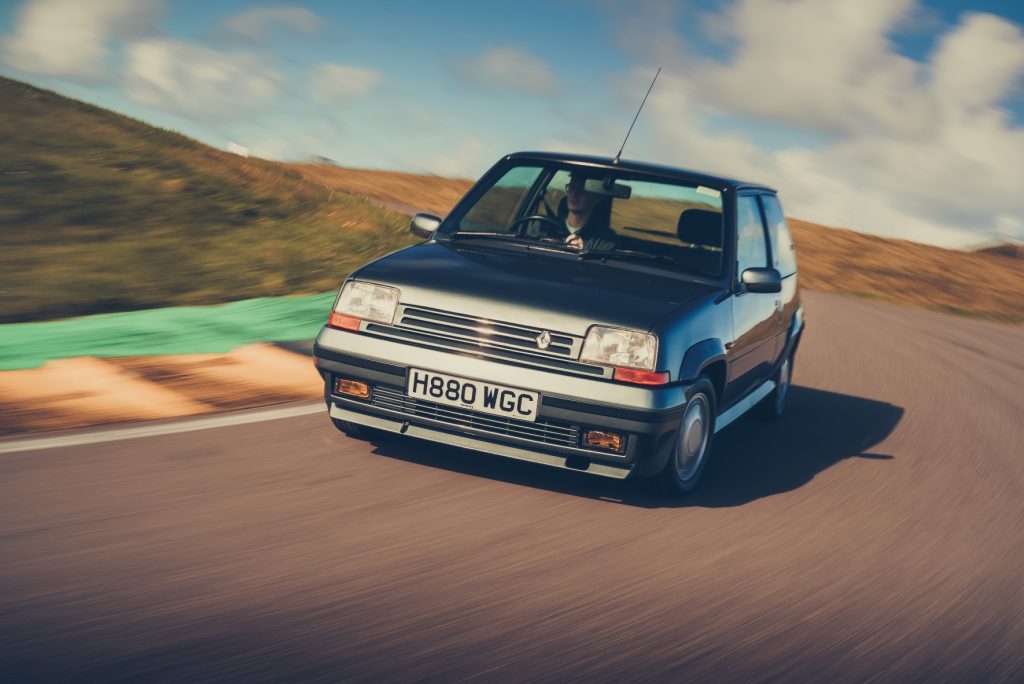 We know what you're thinking. Enthusiasts are a contrarian bunch, apt to complain about something one minute and then view it with nostalgia the next, and turbo lag is probably among the more contentious items on this list. By and large, a responsive throttle is a good thing. But some cars are rendered more appealing by their imperfections, and turbo lag did make some cars very exciting. You'd snap open the throttle, knowing that just a few moments later (but never exactly when) pressurised air would find its way into the combustion chamber and explode you up the road. Given these engines tended to have distinctive power curves already, it was another element you had to manage as a driver. And if it all came in mid-corner and put you into a ditch, at least you'd have a funny story to tell.
Switches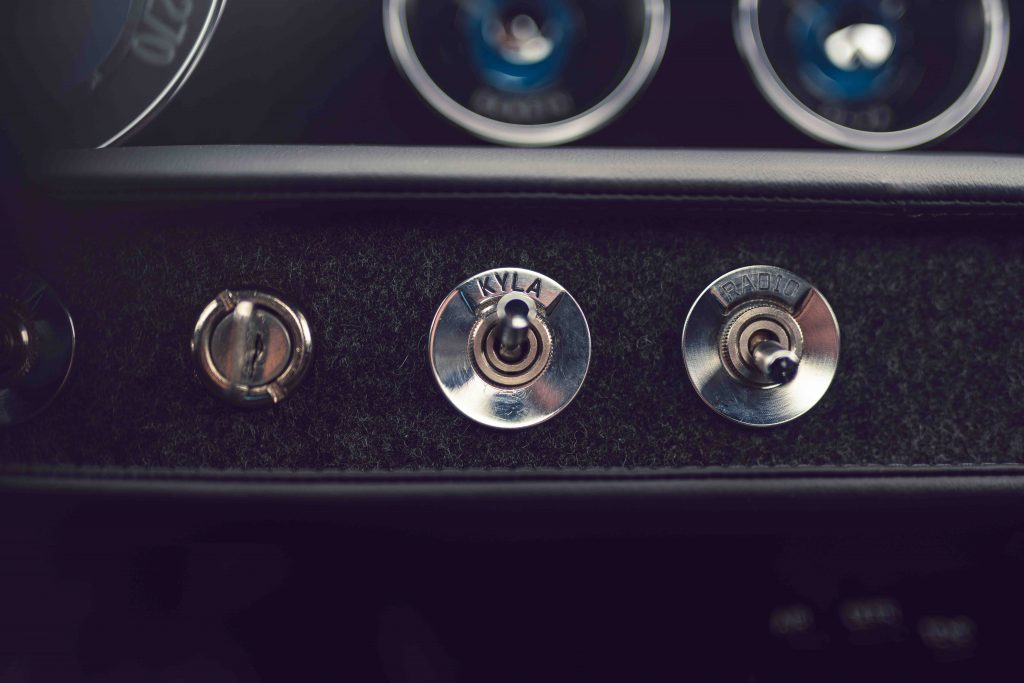 The move towards touchscreens has been like watching a tsunami, physical buttons and switches slowly fading out of view before a wall (occasionally quite literally) of piano black sweeps over the dashboard displacing everything in its wake. In some cars they're undoubtedly well executed, and in some arguably even aesthetically pleasing – the Honda E's lounge-like cabin is joyful. But the best still retain physical controls, and in reality we're pining for the days that switches, knobs and buttons controlled almost everything, and usually without a five-second glance to discover their location. Try setting the fan speed, temperature and air direction without taking your eyes off the road and you're likely to come a cropper.
Clear instruments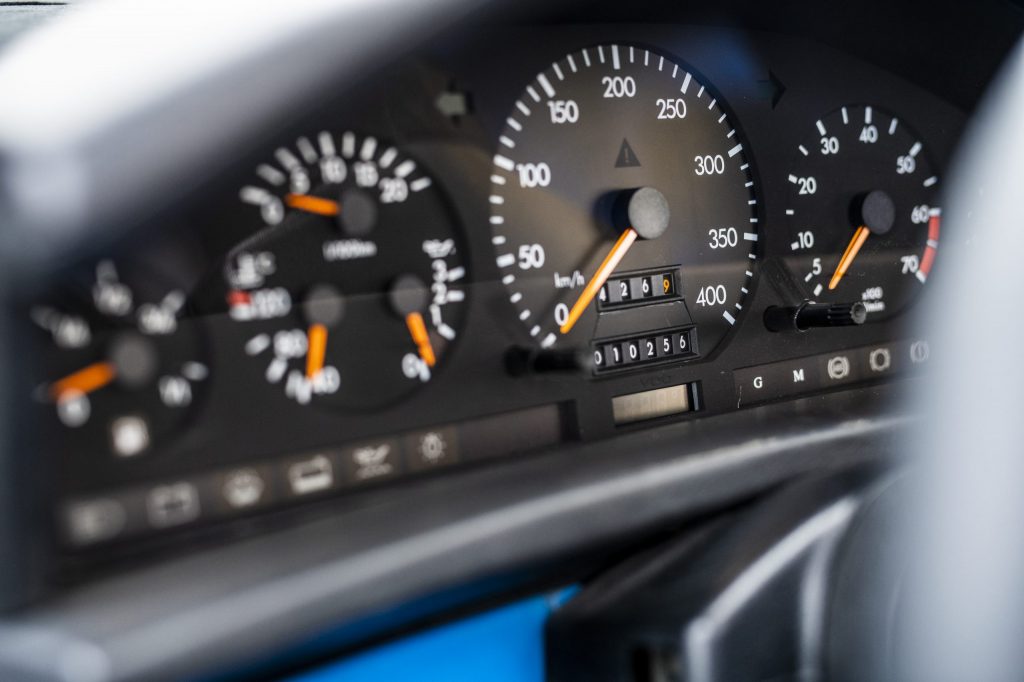 Whatever you think of BMW's exterior styling right now, there's a similarly divisive topic inside the cars' cabins too: the instrument cluster. For decades BMW's instruments have been some of the best in the industry for clarity – typically white numbers on black backgrounds, large-format speed and engine revs dials, and even a handsome font, backlit for similar legibility at night. Now though you'll find two roughly hexagonal counter-rotating bar graphs, their needles far from eye-catching, and typically cluttered by other information squeezed between them. There must be a better way to present information digitally – and until we find it, we'd much prefer clear analogue dials.
Fresh air vents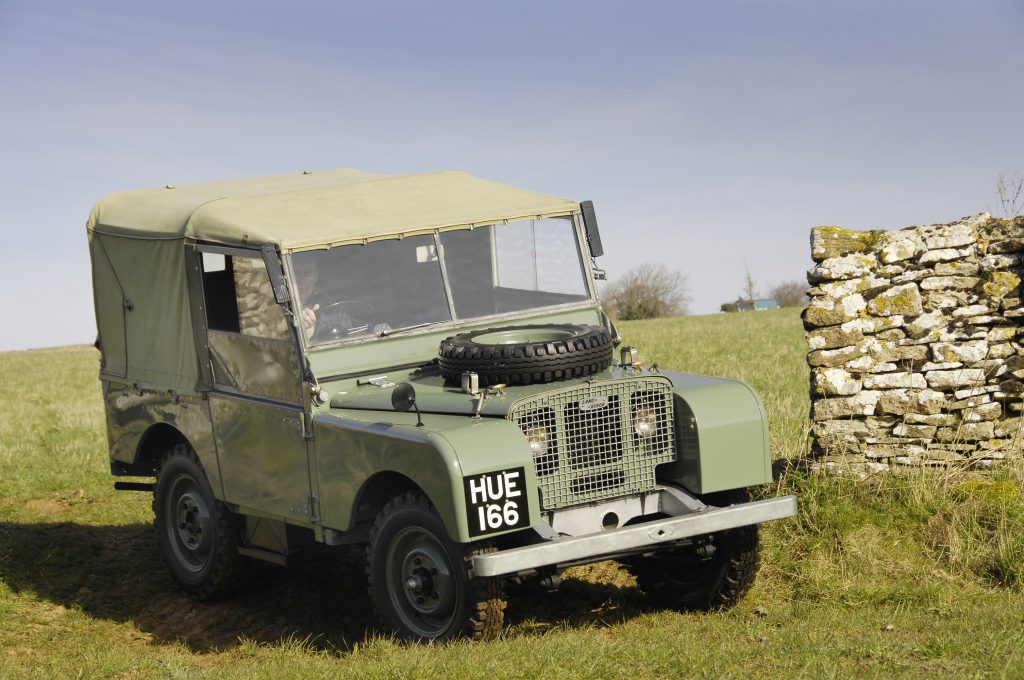 Let's get one thing straight: air conditioning is great. Being able to set a comfortable temperature doesn't just make life more pleasant, it makes driving safer too, as you'll understand if you've ever driven in miserable, cloying heat without it – or had to demist windows. But there's something elementally satisfying about the old-school method of admitting air in old Land Rovers, or Citroën 2CVs, where you simply open a physical vent beneath the windscreen. They were amazingly effective too, the direct draught working in a way that dropping a side window never could. Extra nostalgia points if you can open the whole windscreen, as a split-screen VW bus allowed.
Manual handbrake levers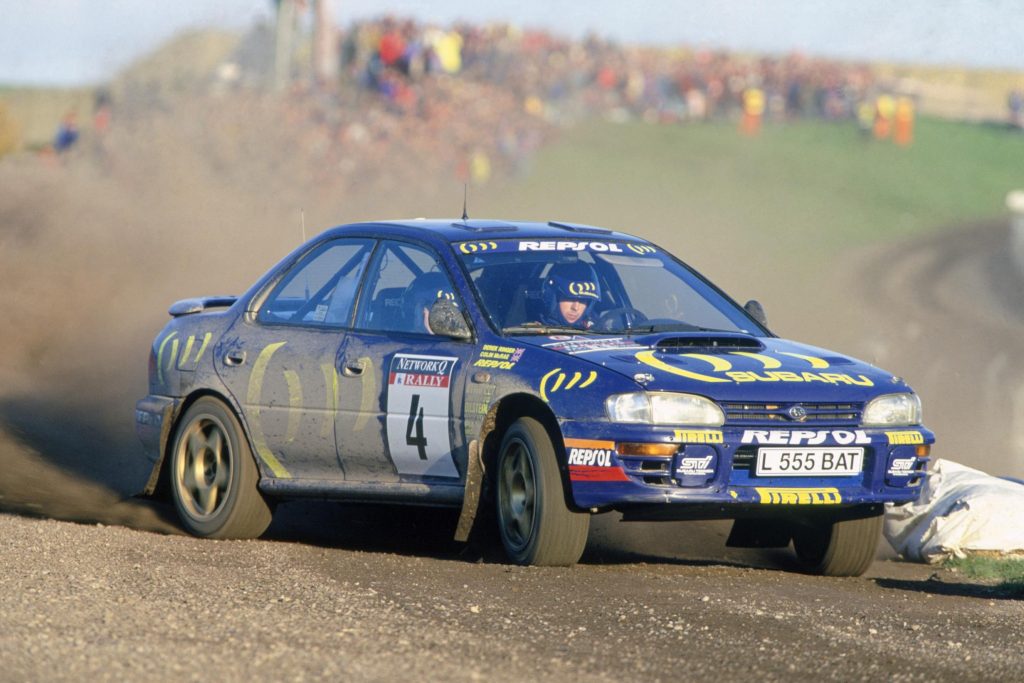 There are still a few bastions of this mechanical operation present in the new car world, but it's not difficult to imagine a time when they disappear entirely. There are the usual sensible reasons for it – automatic handbrakes self-adjust, the switches take up no space, and they can be rolled in with other electric features such as hill-hold assist. But the traditional handbrake persisted for so long because it actually worked rather well. It's a simple thing to use (for the most part – Mercedes could be baffling for newcomers), and importantly it's analogue rather than digital, serving as an effective backup brake in emergencies and making the simple hill-start a wonderfully intuitive process. Or pretending you were Jean Ragnotti on a suitably spacious bit of private land…
Suspension travel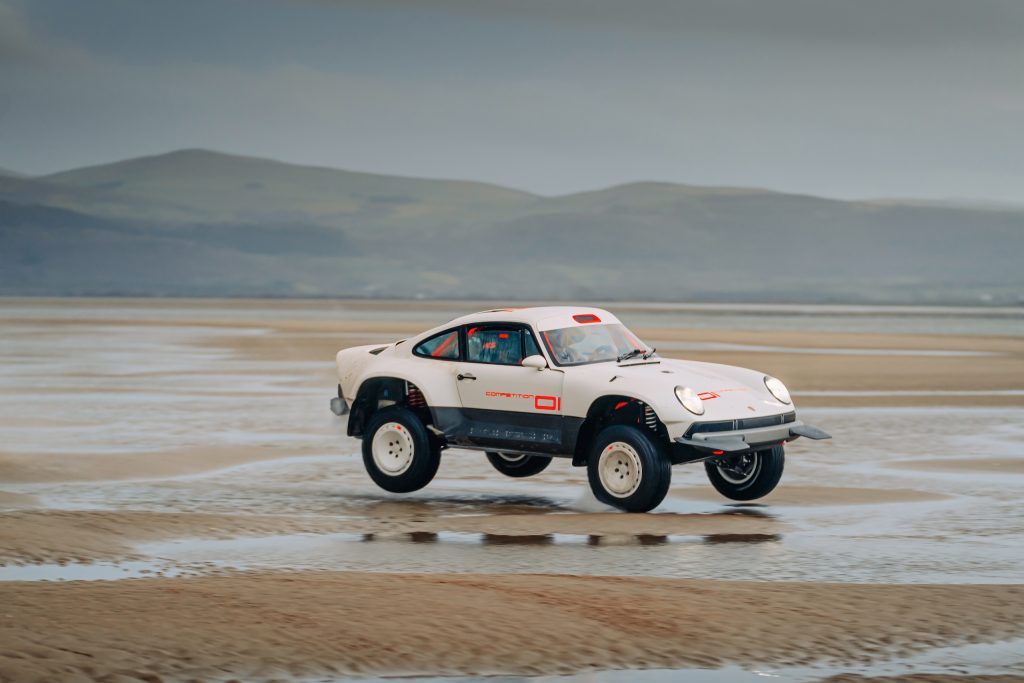 There comes a point in every car enthusiast's life where the idea of scraping along the ground in something low-slung no longer appeals. Perhaps that's why the "Safari" 911 craze has taken off. Anyone actually able to afford a 911 is probably old and wise enough to be bored of dodging potholes and clattering their alloys against kerbs. Back in the day though you could get this benefit from almost anything, as cars offered greater ride heights and plenty of suspension travel fresh from the factory, without resorting to the modern trend of enormous SUV-like bodywork and two-ton kerbweights. A small salute instead to the Volvo Cross Country and Audi Allroads of the world for keeping long-travel suspension alive in "normal" cars.
Plush seats
Ever stepped into a Mercedes-Benz S-class and despaired that it's just not quite comfortable enough? Okay, so we're not seeing many raised hands, but those of you nodding are probably thinking back to the days of squashy, armchair-like seats in classic Saabs, vintage Americana, and basically anything French built before the turn of the millennium. Modern seats might have a multitude of designers working on optimum adjustment and clever materials, but nothing can really match the comfort of sinking into the thickly padded, mattress-sprung and usually velour-trimmed sofa of something from the 1970s.
Unusual gearshifts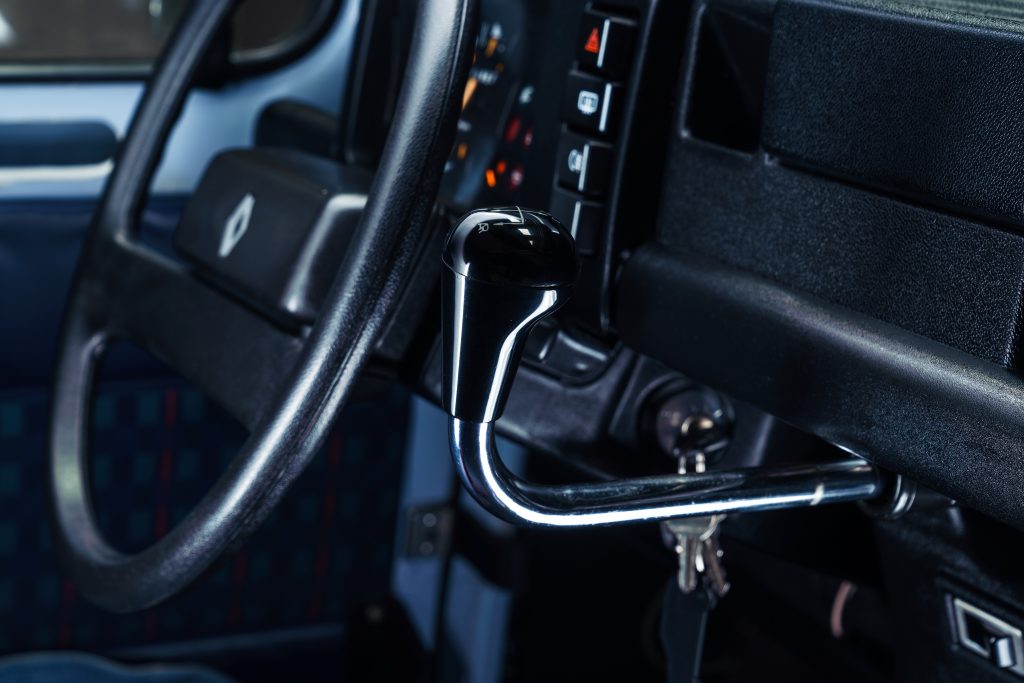 While we applaud any manufacturer still offering manual transmissions, it's fair to say there's not a great deal of variety among DIY gearshifts at the moment. You'll typically get six ratios, and the lever will usually sprout from somewhere between the seats. Older cars definitely have the creative edge here, for while floor-mounted "remote" gearchanges have been around for decades, there were plenty of alternatives too, from column changes (Citroen DS, Saab 96, numerous American cars), through levers sprouting from the dashboard (2CVs and their ilk, early front-engined Renaults), to long wand-like changes approaching you almost horizontally (105-series Alfa Romeos, early Minis). Don't forget dog-leg changes either, once the preserve of almost any performance car worth its salt.
Spare wheels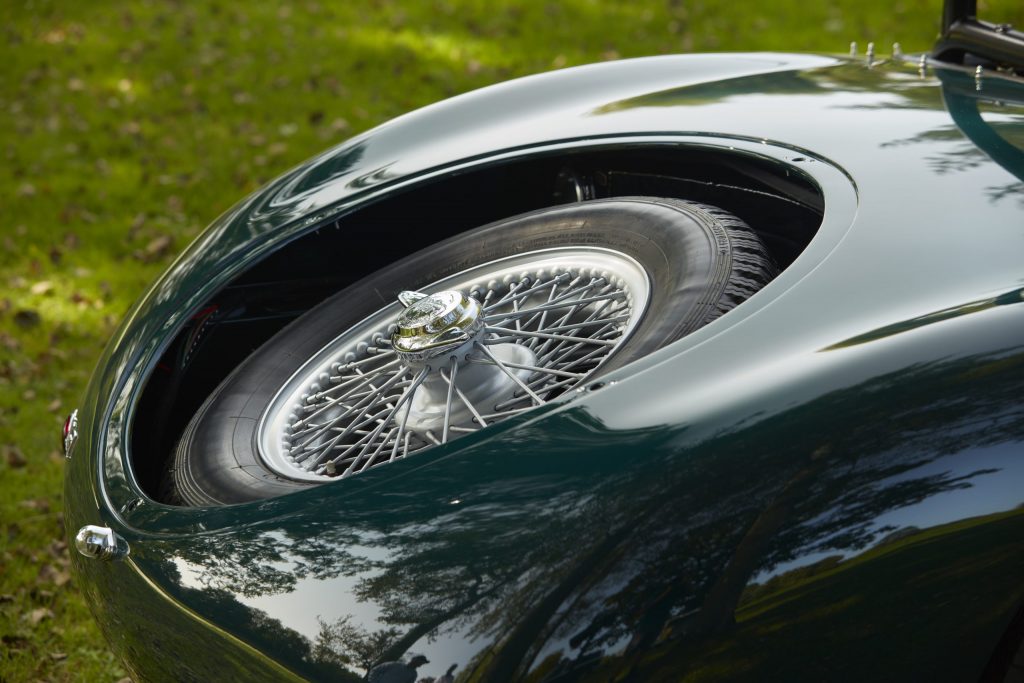 Were spare wheels more relevant in the days that tyre trouble was more frequent? Try telling that to anyone who has lost a tyre and half an alloy to some gaping chasm in a poorly maintained road. A can of goo isn't much good when all the air has escaped in one dramatic wheeze. Enormous wheels haven't helped, not just because they're susceptible to damage but also because it's harder to squeeze a full-size spare in the boot these days – and as more vehicles stash batteries below the boot floor, spare wheels may not be making a comeback any time soon.
Manual windows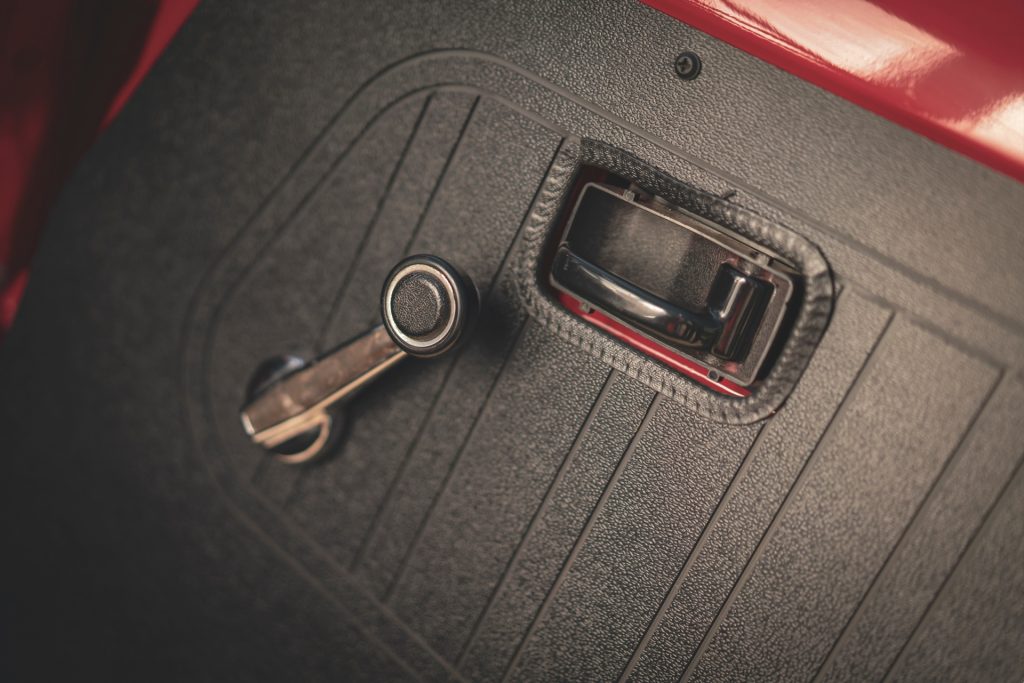 Most of the items on this list can be justified with practical or rational arguments, but manual windows are a harder sell. Reliability? It's not like electric windows are prone to failure, or hard to fix if they do. Weight? There isn't a great deal in it – indeed, Lotus now uses 'leccy ones in the Elise on the basis they're lighter and more compact. It's not even like keep-fit windows are cooler, though the slide-back glass on an old Mini or flip-up sections on a 2CV have their charm. Really though, they're just a device that instantly places cars in a certain era, and that's good enough for us.
Removable stereo faces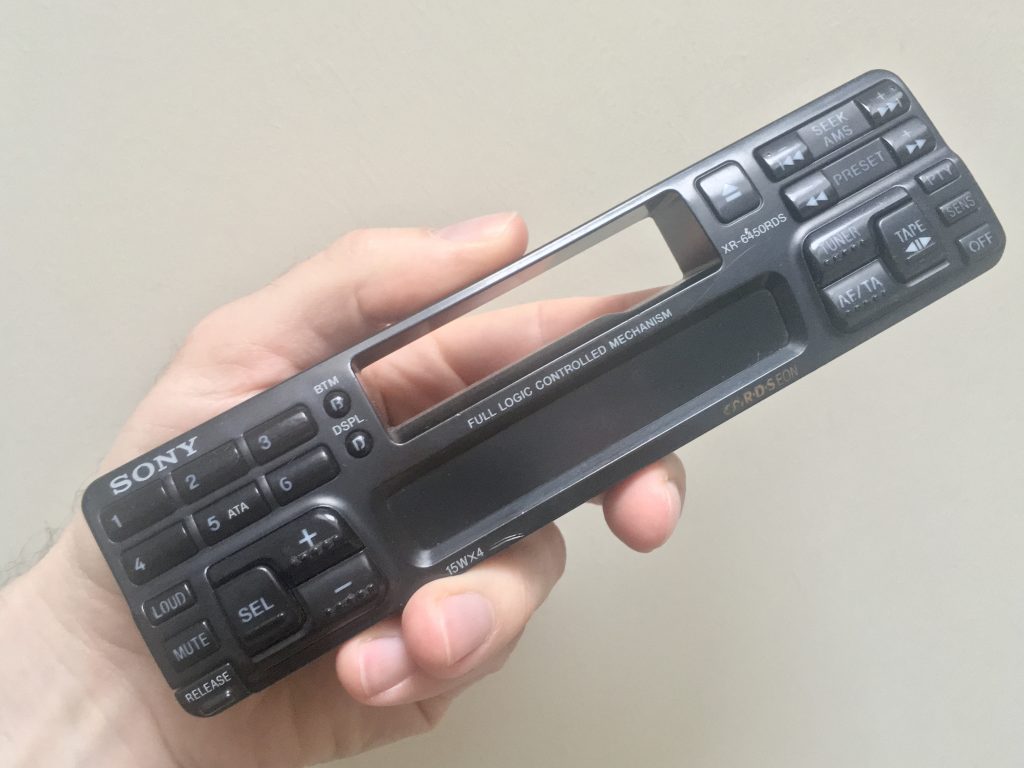 Their styling might suggest otherwise, but it's not actually possible to remove the touchscreen from a modern car and use it as a budget iPad. In the 80s and 90s though you could flip a switch on your newly-installed Clarion or Blaupunkt and whip the DIN-sized faceplate right off, deterring lowlifes and giving you something to brag about in the wine bar. Very cool, right up until you get half way home to discover you left half your stereo next to your empty spritzer and now need to purchase another at great expense from the local Halfords.
Box arches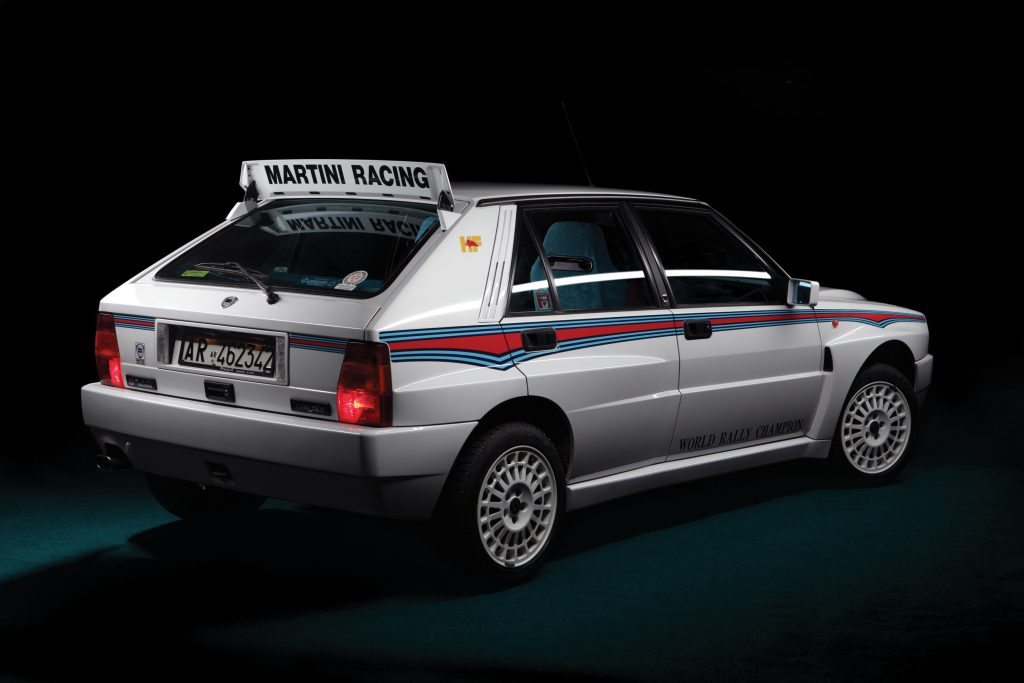 Purely visual, this one, though box arches also speak to the part of us that admires form through function. A few vehicles utilised these blistered arches as nothing more than a styling cue (the Vauxhall Nova springs to mind), but their greater purpose usually belied a wider track on some high-performance derivative of an otherwise mild vehicle. The Lancia Delta Integrale and E30 BMW M3 are probably the best examples, and you could never mistake either for its cooking counterpart. At its most extreme? The Renault 5 Turbo was hard to beat – those arches alone turned it from shopping car to supercar.
Detailed brochures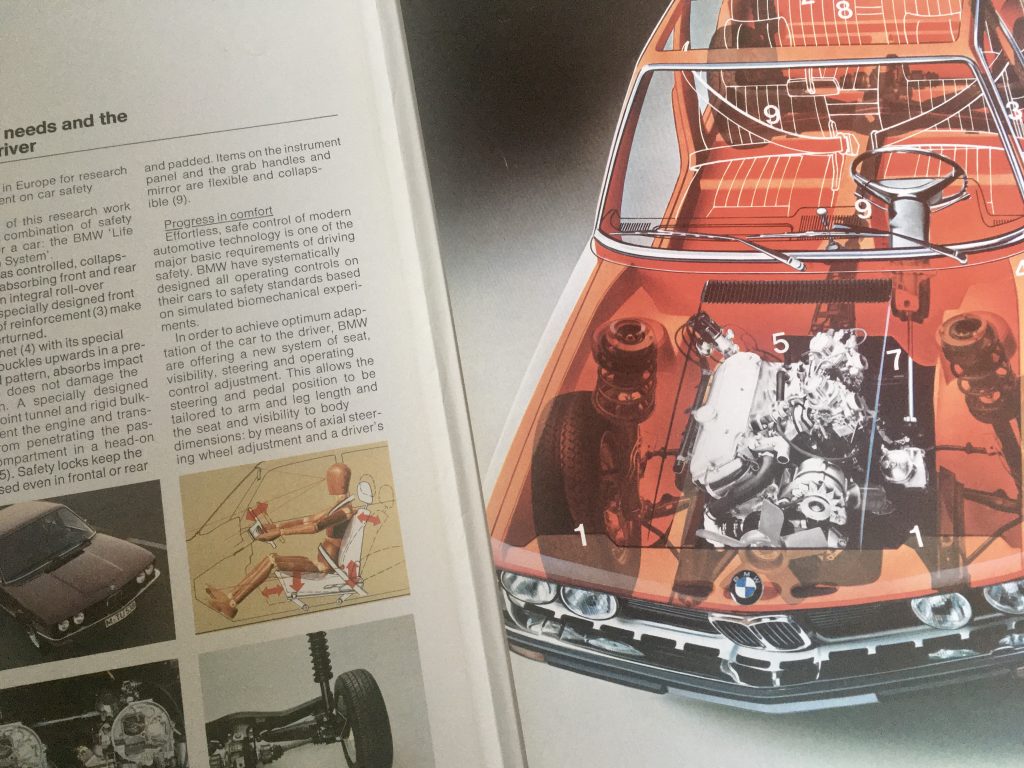 Pick up a car brochure today – if that's even possible, given many now supply literature only in digital form – and you'll find page after page of mind-numbing dross about infotainment systems, and how your lifestyle will be improved by the vehicle in question. Old car brochures are glorious things though, whether it's BMW admitting that its cars aren't cheap but that's just a symptom of their quality, Saab spending pages explaining the benefits of turbocharging, or Citroen detailing why its cars ride so well. It's still just marketing material, but a lot more useful for the consumer than a page full of diamond-cut wheels.
Modest in-car lighting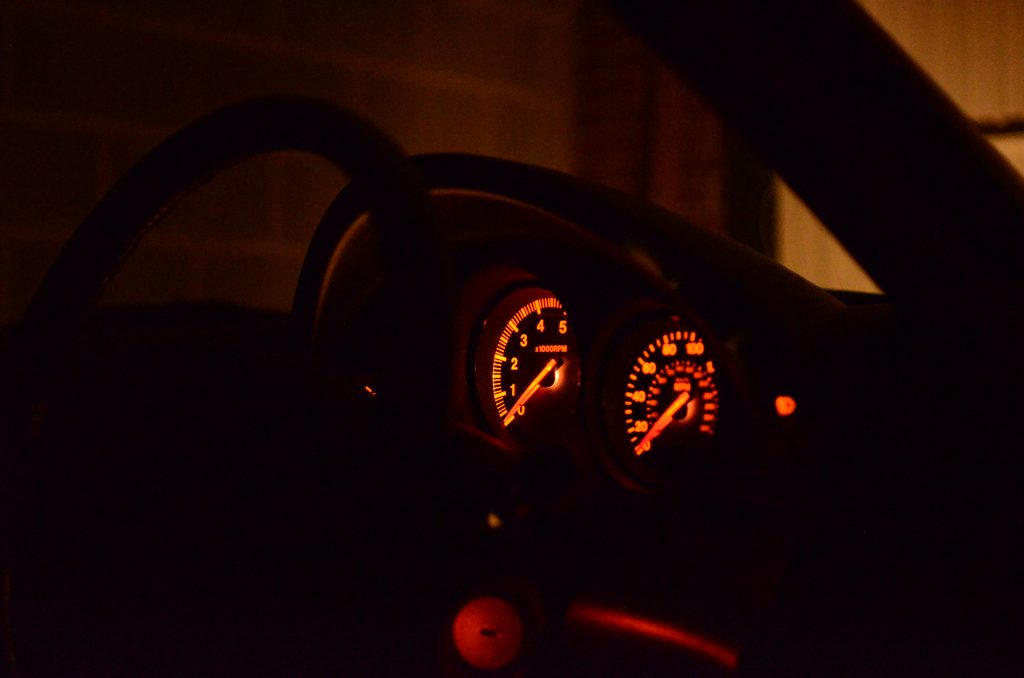 Those of you familiar with the internals of a submarine can probably chime in here, but if movies have taught us anything it's that red light is most effective for the contrasting needs of darkness and still having necessary illumination. Sitting inches from a flatscreen TV has neither of those benefits, yet that's how the instruments in many modern cars feel. Drive anything pre-screen during darker hours and you'll be amazed how little your night vision is compromised by the glow in your periphery. There's something quite satisfying too about all the illuminated switches matching the colour of your instrument cluster.
Pop-up headlights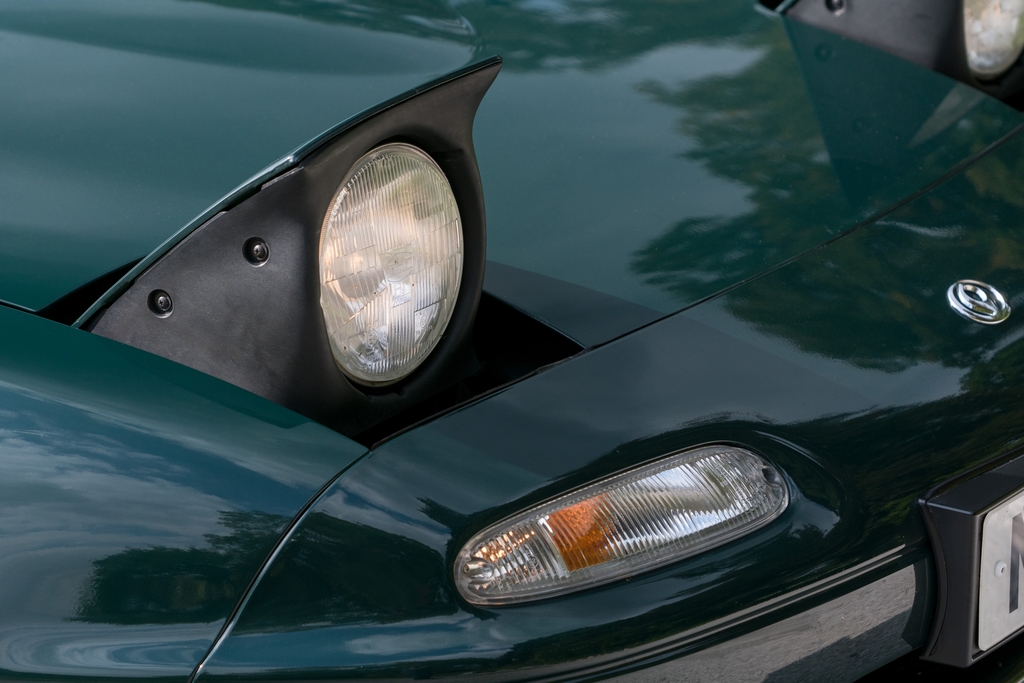 While pedestrian protection is one reason for the disappearance of pop-up headlights, fashion and technology hold more responsibility for their demise. Designed as a way to ensure adequate lighting with low-slung front ends, improved lighting technology eventually made them obsolete. The aesthetic benefits were manifold though, even if you ignore that when raised, many looked rather goofy. Car styling became cleaner, and the numerous ways in which they emerged were always a source of amusement.
Mechanical noises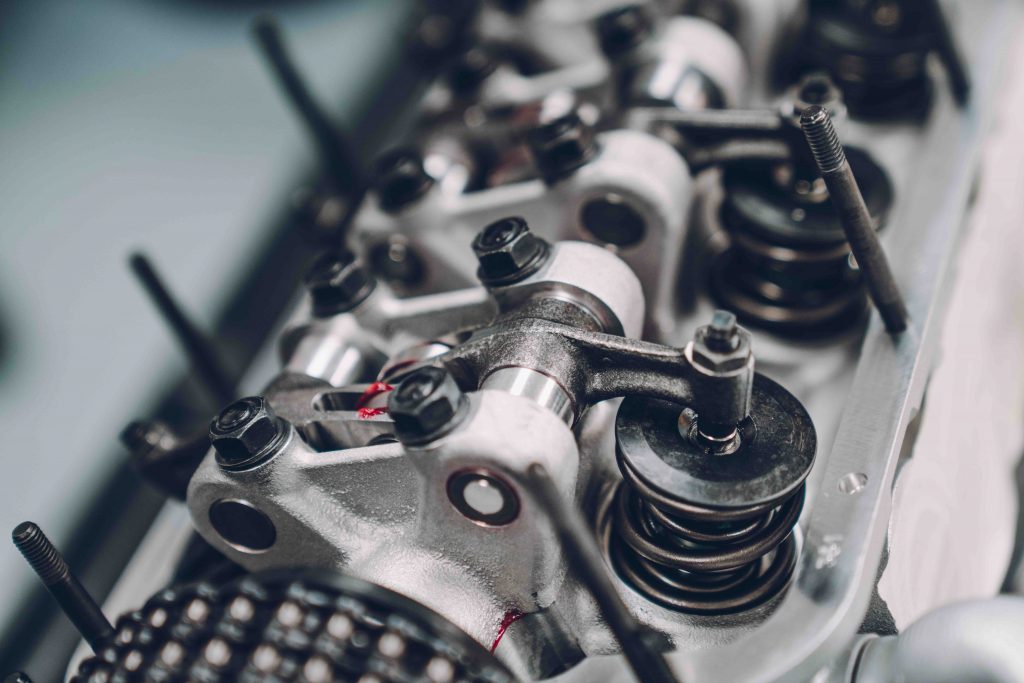 Car manufacturers spend enormous sums making their vehicles as quiet and refined as possible, only to reintroduce sounds digitally to boost their aural character. While it's nice knowing that you can enjoy a fruity engine note without alerting everyone within a ten-mile radius, there's still a satisfaction in driving something a little older and hearing those noises first-hand. Not just exhaust roar either, but gear whine, valvetrain chatter and induction snort too. Apart from anything, it was always a subconscious cue to your speed and revs – 60mph felt, and sounded, like 60mph.
Cheerful colours and trim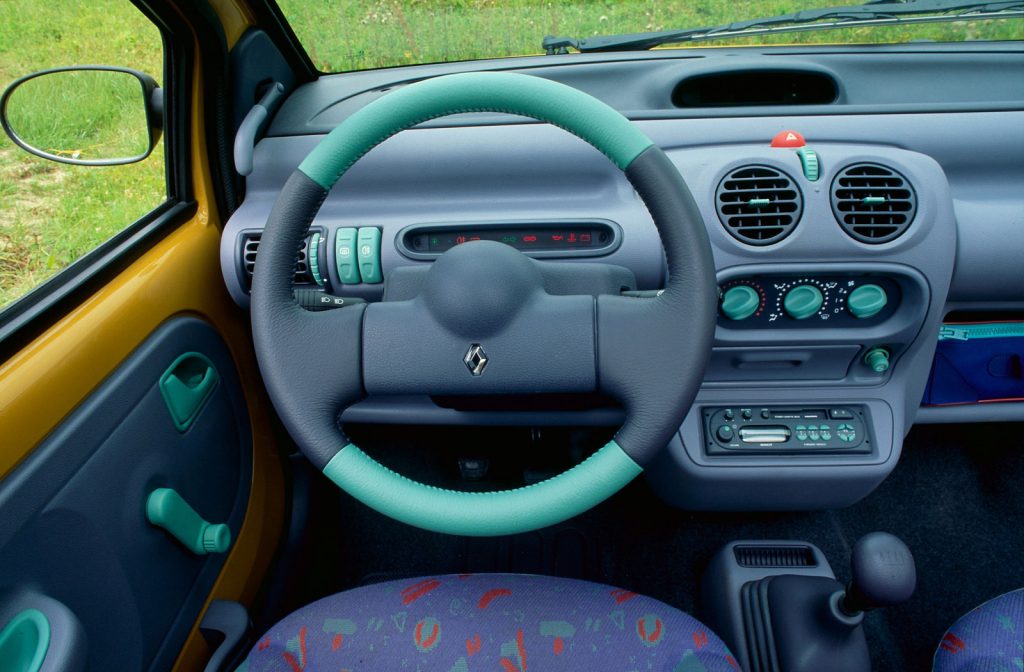 If the car industry has a sense of humour, the 1990s was probably when it told its last joke. Cars of the early 2000s, brilliant though many were, could feel awfully bland after the riot of colours and trims of the 1980s and 1990s. Entry-level Fiat Puntos came with bright blue seats, the Renault Twingo's interior switchgear was mint green. And if you had the cash, you could colour every last bit of a Porsche 964, inside and out, Rubystone red. That's to say nothing of the splash graphics and wild trim patterns the era brought us. You're now pretty much limited to four-figure options from certain German manufacturers, rather than cheerful superminis.
Read more
9 modern classic cars to beat the ULEZ charge
Living in a box: The rise, fall and resurrection of the red telephone box
Take a tour of Britain's preserved and crumbling local petrol stations