The contents of the ashtray in my 1972 Fiat 500 include a couple of fuses, a tatty book of matches and a handful of small denomination coins. The car lives up to all stereotypes of old Italian car ownership, but I've no intention of attempting to fix any electrical fritzes on the open road. The book of matches is a period accessory; the Rome nightclub it advertises closed half a century ago and, besides, I don't smoke. The coins? Maybe, probably, this car will break down – and when it does I may need to make a phone call. Knowing my luck that will be in a mobile phone reception black hole and so I can expect a traipse to a phone box. It might be quite a walk, nowadays.
You see, the red phone box is in trouble. This roadside fixture – and it's nearly always adjacent to a road – is fighting for survival in the digital age. No matter how many people I tell that I like the way you punch the metal buttons on the phone's fascia, or that I enjoy the strangely satisfying feeling of a sliding a 20p coin from my fingers into a slot to make a call, I get the same response: 'When did you last use one?'
"Thank you for calling…"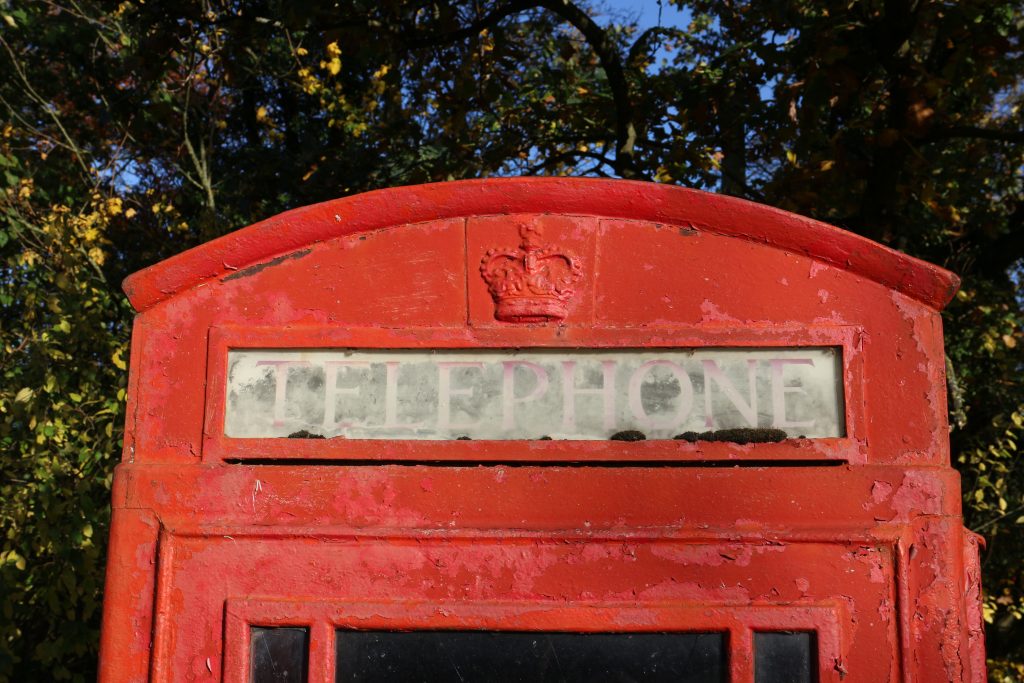 For years, the once ubiquitous red telephone box seemed to be heading the way of the filling station, a topic I've written about before, here. It is said that, last year in the UK, 1298 of them did not make a single call. More than 4000 made no more than one call a month. By law British Telecom is obliged to operate public payphones around the country but when they lose £4.5 million a year one can understand their reluctance to upgrade their payphones to digital when in 2025 the analogue system will be switched off for good.
The good news for fellow fans of near-obsolete technology is that OFCOM is working on ensuring that 5000 payphones are saved, meaning that accident blackspots, locations with a history of suicide attempts and areas with poor network coverage should keep their iconic red telephone boxes. You might argue that I ought to invest in a period phone for my period car, but the Fiat is an economy model which scarcely features hot and cold running electricity and, besides, when it was built the UK had 70,000 payphones to cover the nation.
"Please hold"…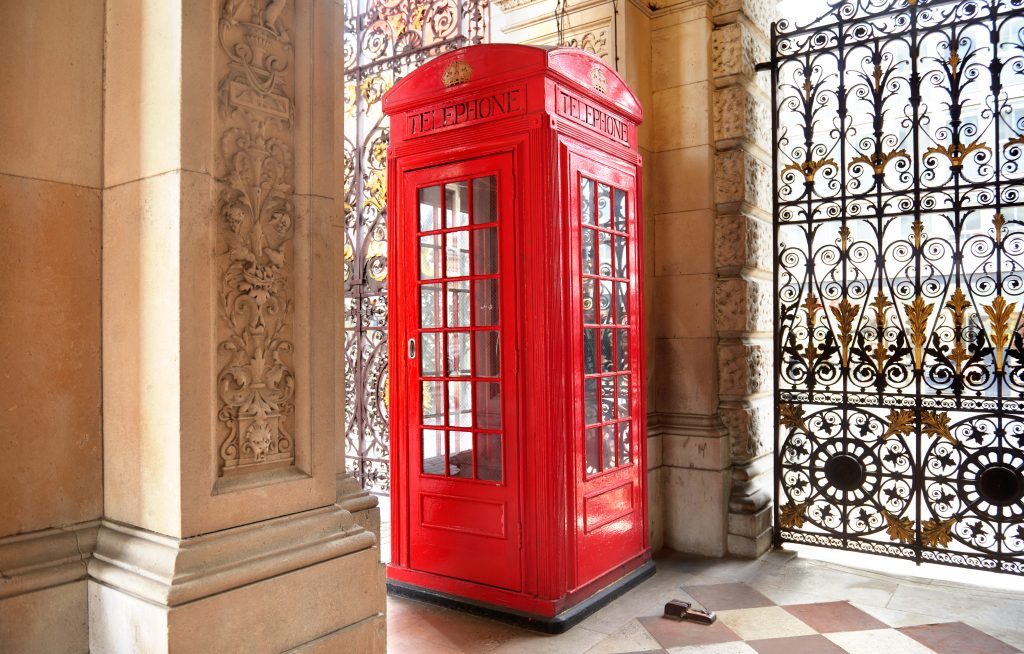 Kiosk 1, or K1, was designed in 1921 and was the antecedent of a line of K-numbered boxes. In 2006 these were voted as being one of the top ten favourite Great British designs of the 20th Century alongside the Mini, Concorde and the Routemaster bus. The K1 is not quite the same iconic shape that London's tourists now pose outside, but the cast iron K2 came along in 1924, painted red, and nearly a century later this style satisfies those looking for a quintessentially British backdrop to their holiday selfie. Sir Giles Gilbert Scott, designer of the K2, had actually wanted the K2 to be painted silver, and it seems there was some hoo-ha from London Boroughs not wanting anything as unsightly as a metal box on their streets. K3 came in 1929 and was constructed in concrete to keep costs down, and painted cream. K4 came in 1927 and just four (here's one) are still in use – those had a postage stamp vending machine inside which, when typically moist British weather arrived, managed to stick its own stamps together. Still, it's a quaint idea. K5 never got beyond prototype stage and was made of metal-faced plywood.
"You are now number [pause] six [pause] in the queue."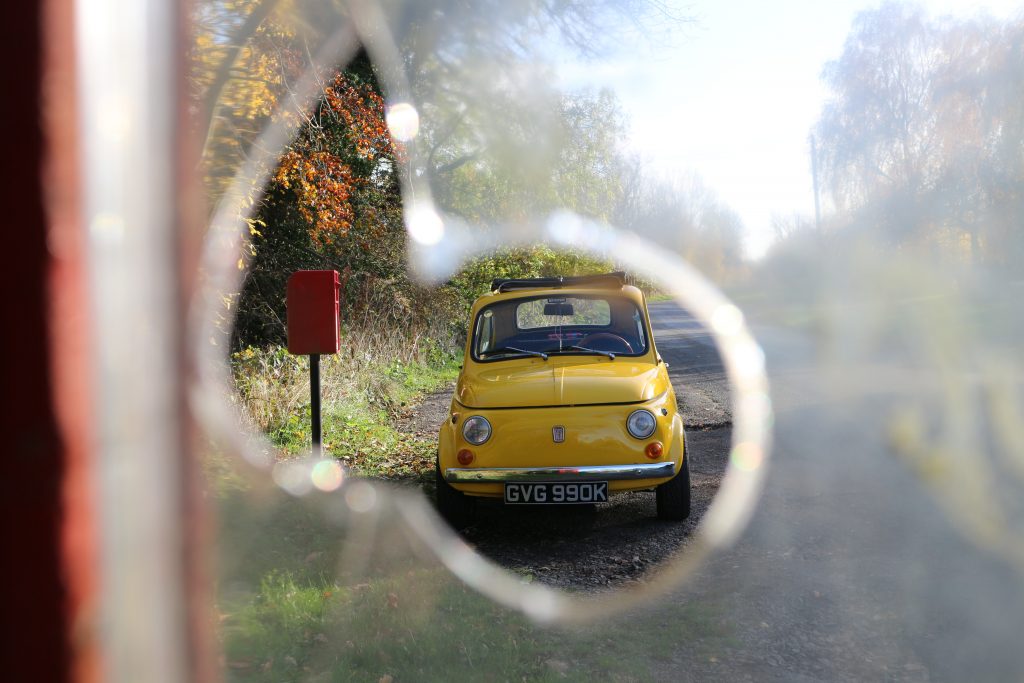 The K6 of 1936 is the box which really brought the public telephone to the masses, and by 1940 there were 35,000 payphones in use. Those in Hull are painted a different colour (take a tour, here) as their telecoms infrastructure has long been owned by the local council, being profitable enough to avoid nationalization in the early days. No crown on those, and from 1955 all new boxes in England had the 'English' St Edward's crown, and those north of the border got the crown of Scotland. The Editor says that I can mention that the crown served as a cover for a ventilation hole, but not about the slight change in red paint of 1968 as that might bore readers. I find it all fascinating.
K7 was a prototype only and K8 lost the lovely little glazed panels and (almost) deserved the inevitable vandalism it's utilitarian, glazed box shape invited. In 1981 British Telecom was privatised and nearly painted its historic assets bright yellow, prevented by a national outcry. BT's KX box is the miserable glass slab that even the most broken-down classic car owner will walk past, jerry can in hand, cursing that pretty but flakey Veglia petrol gauge. KX+ was about the last of the (phone) line. Phone cards came and went. Carphones came and stayed. Today, nearly 90% of us own a mobile phone.
"Hello? Caller? Are you still there?"…
The last bastion of usefulness for the once-loved phone box seemed to be as a hotdesk for drug dealers, an untraceable number for iffy car dealers, a shop window for anyone providing erotic services and an occasional toilet for drunken oiks. But local communities started to save them – they became charity libraries, defibrillator stations, art galleries, tiny pop-up coffee shops and (inevitably) even a pop-up pub called The Dog & Bone. Such repurposing is to be celebrated, and now OFCOM seem to have saved even more of them. Hurrah!
Maybe this is cause for some classic car roadtrips, cash in ashtray, calling from the K6 up at Baltasound in the windswept Shetlands, to one over a thousand miles away in St Martin's on the Isles of Scilly. Why not call the K1 in Bembridge and sing happy birthday as, this year, it celebrated its century, from the only working K3, near the Penguin enclosure at London Zoo?
Approximately 2000 red phone boxes are now listed buildings, but what of all the rest? It's only continued use and appreciation of this magnificently British piece of architecture that will ensure their existence. And, if nothing else, reader, I'd appreciate somewhere out of the rain from which to call and wait for any breakdown company which has not yet blacklisted me.
Read more
Take a tour of Britain's preserved and crumbling local petrol stations
Freeze Frame: Routemaster changes London's roads forever
The Flying Wrens: All-female dispatch riders of WWII