Welcome to Freeze Frame, our look back at moments from this week in automotive history.
24 September 1954 – AEC Routemaster bus unveiled
There are, apparently, plans afoot to spruce up the humble bus station with amenities such as showers and office space in an effort to encourage the use of bus travel; all part of the government's scrabble to reduce the environmental impact of road transport to meet the UK's "net zero" pledge by 2050.
How much is your car to insure? Find out in four easy steps.
Get a quote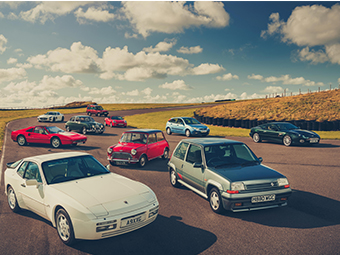 An admirable goal, though as commentators have pointed out, making buses themselves more reliable, frequent, comfortable and less expensive to travel on would be more effective at getting people out of their cars. Sitting in traffic isn't much fun, but many will happily consider it a tradeoff for the extra privacy, comfort, and reduced risk of say, catching a deadly disease compared to the average bus.
In London, bus services have been around for just under 200 years, and for much of that time they really were one of the best ways of getting around. The first 'Omnibus' service, between Paddington and Bank, was opened in 1829 by George Shillibeer, with a small coach drawn by horses, and in just a few years as many as 400 horse buses were operating in the capital.
Seeking a more efficient way of carrying passengers, engineer William Bridges Adams introduced a double-decker horse-drawn bus in Tower Hamlets. The format became common in the latter half of the 1800s, even as hooves were slowly replaced by internal combustion as a new century dawned.
Manufacturing in the first half of the 20th century fell largely to the London General Omnibus Company, whose famous 'B-types' became a familiar sight. In 1933 LGOC was absorbed into London Transport, who introduced the red paintwork we're familiar with today.
But it was the first Routemaster double-decker, introduced on September 24, 1954, that defined London buses for the latter half of the 20th century. Designed by London Transport and built by the Associated Equipment Company (AEC), the Routemaster was as modern as any passenger vehicle on the roads.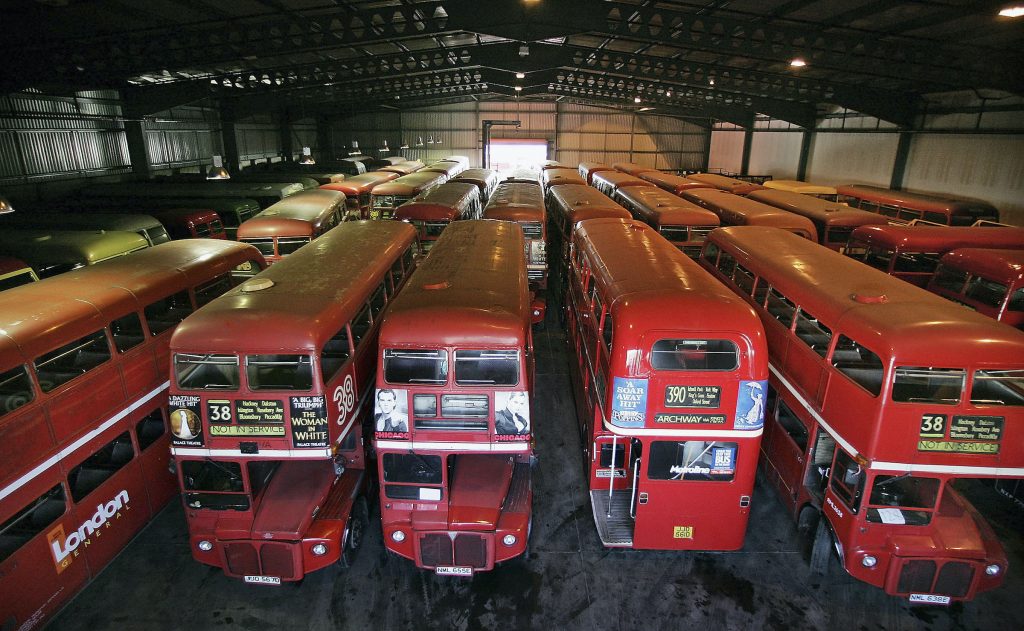 It was built predominantly out of aluminium – making it light for its size at under 7.5 tonnes unladen, despite a passenger capacity (64) that beat existing models – and featured power steering, an automatic gearbox and hydraulic power brakes, all of which made the Routemaster considerably easier to operate than the average bus of the time. The thinking was any driver should be able to climb aboard and operate a Routemaster – even if they'd not been trained.
Power came, initially at least, from a 9.6-litre AEC inline six-cylinder diesel, making its 115bhp output at 1800rpm and 430lb ft of torque at only 1000rpm. Common to buses at the time it was mounted up front, the driver offset alongside. There was, however, no passenger door up front – instead, passengers would embark and alight at the rear, by the staircase, with a dedicated conductor to handle ticketing.
Nothing remains modern for long though, and as the 1960s drew to a close, bus passenger numbers were falling. London Transport attempted to replace the Routemasters with cheaper buses from third parties, many of which required only a driver rather than an additional conductor, but remarkably the ageing Routemasters – the last of which were built in 1968 – hung on in regular service until 2005. Dedicated heritage routes only ceased this April.
Their long production run and relatively recent service lifes mean a remarkable number of AEC Routemasters survive today, and have become an unusual classic vehicle alternative – provided, of course, you have a suitable license, and space for storing such a beast.
The Routemaster idea was revived in 2011 with the debut of the New Bus for London – a diesel hybrid double-decker that adopted many of the innovations, and indeed some of the styling, of the classic Routemaster. Reception has been mixed though, and while the NBfL continues to operate on several routes, it's difficult to see it outliving the iconic red double-decker that inspired it.
Perhaps, rather than improving bus terminals, the bus itself needs a rethink as radical as that of the Routemaster in 1954 to encourage people back onto public transport.
Read more
Freeze Frame: New Waterloo bridge tentatively opens
Transport for London ULEZ website causes confusion for classic car owners
The Handbook of Sloane Ranger Cars – Volkswagen Golf GTI Mk1