Rich Duisberg's 1972 Fiat 500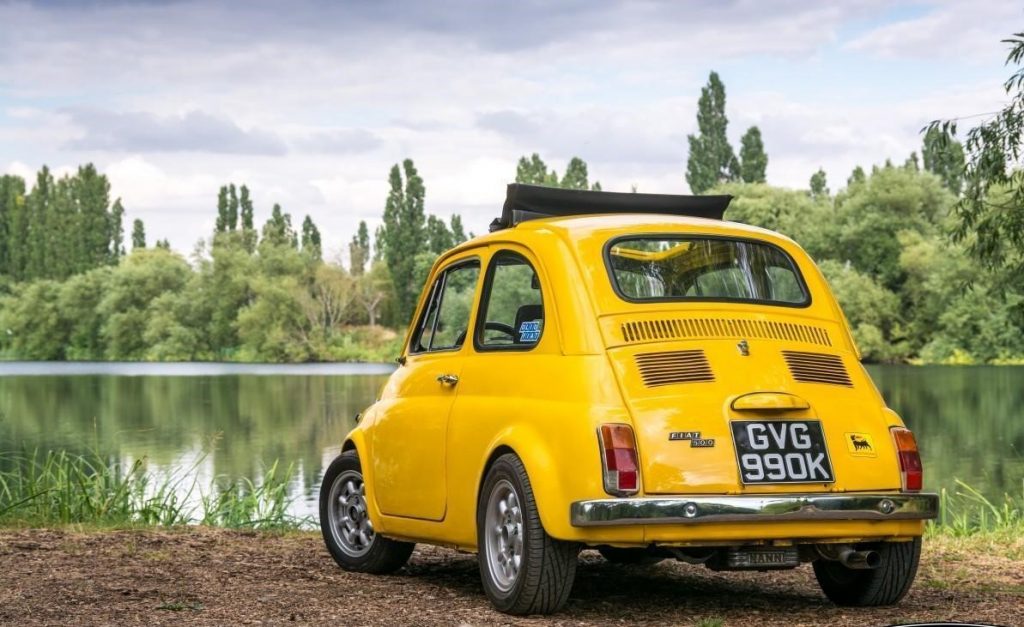 Like many collections, this didn't start deliberately. My decision-making process for a new classic car followed an inner flow chart with yes/no outcomes that pointed me to an iconic, affordable, air-cooled car that would fit in my little garage space. The yellow Fiat 500 came from Rome and made perfect sense. The fact that it was built the same year as me, 1972, was a happy coincidence.
It has disc brakes, lowered suspension and rolled arches over those Minilite wheels. The perfect restomod look. The engine has been pepped up to 650cc, there's a synchromesh 'box and more zip than a punk's jeans. It takes me back to time abroad as a kid; that wonderful smell, the unfiltered two-pot noise and hot vinyl seats. Owning this car is like a window to the past. That means push-button radios, dinky quarterlights and faffing with carburettors. Sure, it was sometimes rather impractical when cars like this were all we could afford, but now there's a charm that my newer cars cannot match. And there's more like this in my man cave.
How much is your car to insure? Find out in four easy steps.
Get a quote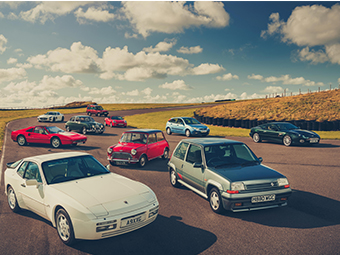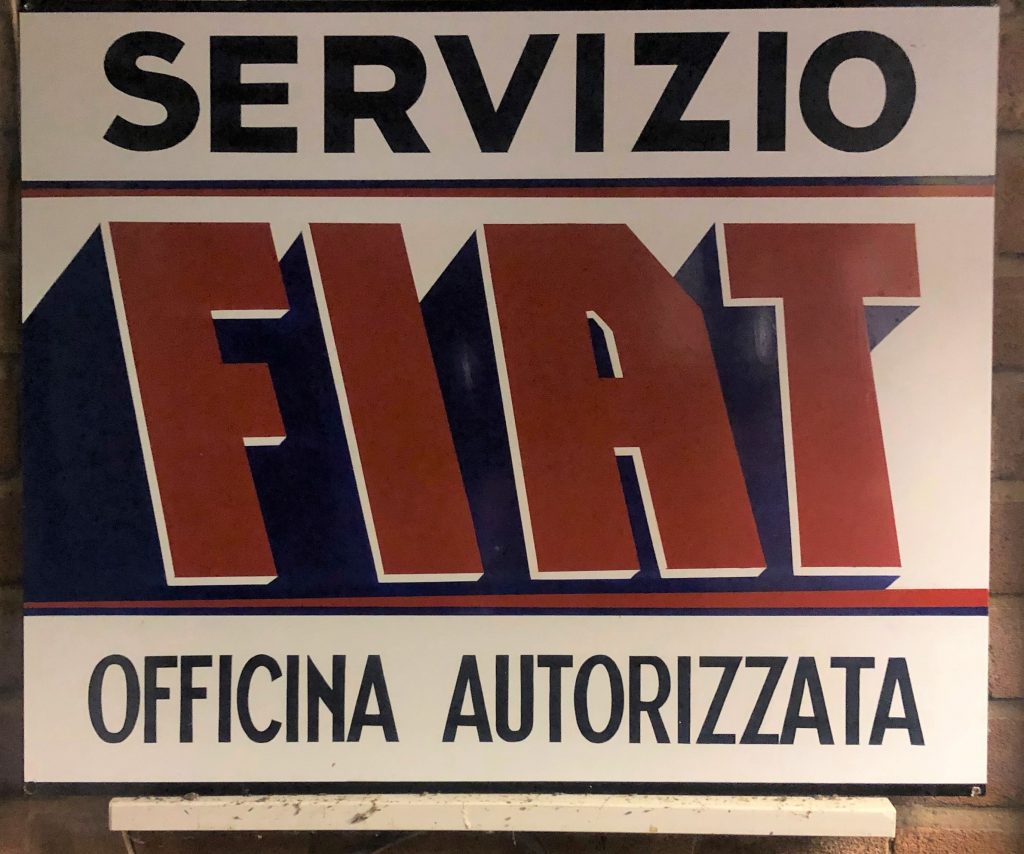 One Fiat alone isn't a collection. That started when I sourced a workshop sign to go with it, also from '72. The typeface, the colour, the style – I love it. So I bought another. Then the seventies thing really took hold. I bought a battered but saveable Royal Enfield pushbike which rolled out of Brum in '72 and a wonderfully robust Schauff tandem of the same vintage. And when an elderly neighbour asked me to take her broken Suffolk Punch lawn mower to the tip, one she'd had "from new, in 1972" I had to save that, too. It's a one-cylinder chugger to take toes off. They don't make stuff like this, anymore.
My decision-making process now has a year-related yes/no question in it that somewhat limits any additions to my wardrobe. I'm past caring if things are considered fashionable or not. Actually, crushed velvet was never fashionable, was it? I dug out vinyl and now loudly enjoy The Kinks and Nina Simone and other music to make my kids complain. The seventies may never be a cool decade, but it's my decade.
PS – If you have a Pong arcade game cabinet, and want to sell, please send me a fax.
Darryl Sleath's 1969 MG Midget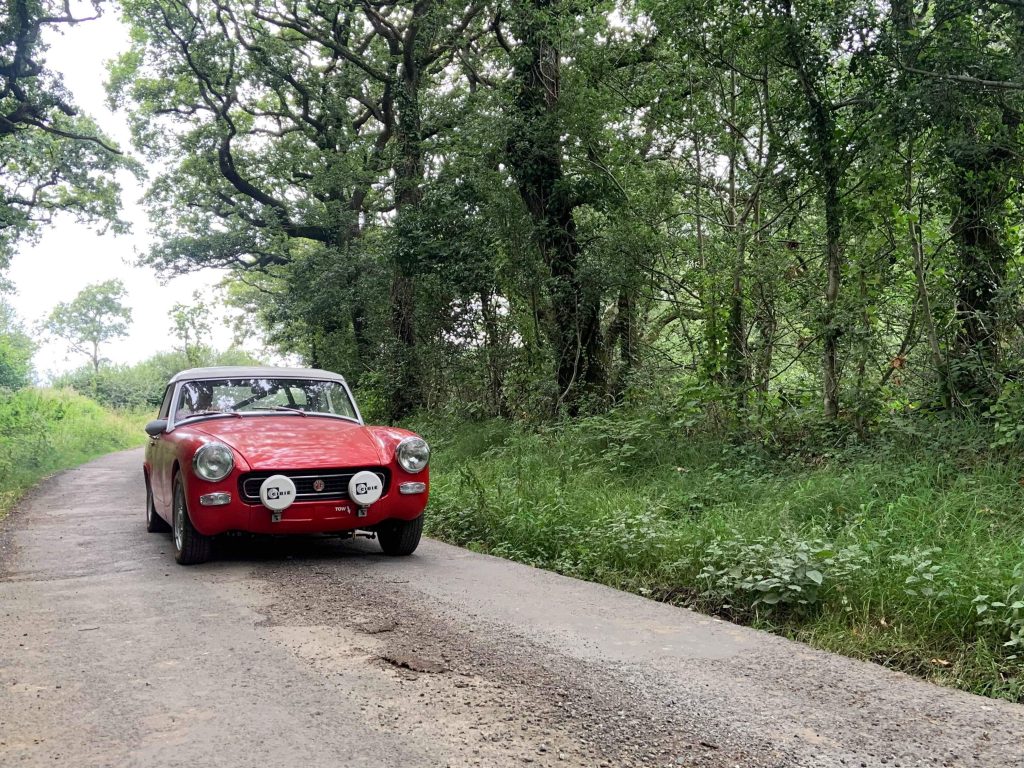 Concorde, the Moon landing and Woodstock – great things happened in 1969. And to top it all off, for my mum and dad at least, in the town of Melton Mowbray, I was born. I've always been weirdly proud of my birth year and strangely drawn to gadgets and gizmos from that era. In my office at home sit two huge Bang & Olufsen BeoVox 5000 loudspeakers. Mated to my BeoLab 5000 tuner and amp, this was the most powerful domestic music system money could buy in 1969. It was so 'spacey' for its time, it even appeared in that unpleasant scene from A Clockwork Orange. Okay, so nowadays I get better sound from my little Alexa thingy, but that's not really the point.
Similarly, in my garage sits a MKIII MG Midget, the one that came with the Rubery Owen 'Rostyle' wheels, cathedral rear lights and black recessed grille of the '69 facelift. While several MX-5s, a couple of Lotuses and a dozen-or-so hot hatches have come and gone in the last twenty-five years, I just can't part with my old MG. Of course, just like my vintage B&O, it's flawed compared to the modern alternatives, but I sort of love them more because of it. There's something about that sixties aesthetic, that sixties smell, that sixties sound. For me, my Midget is a sixty-horse-power time machine that transports me back to a groovier time when great things happened.
Jack Wood's 1992 Mercedes 300CE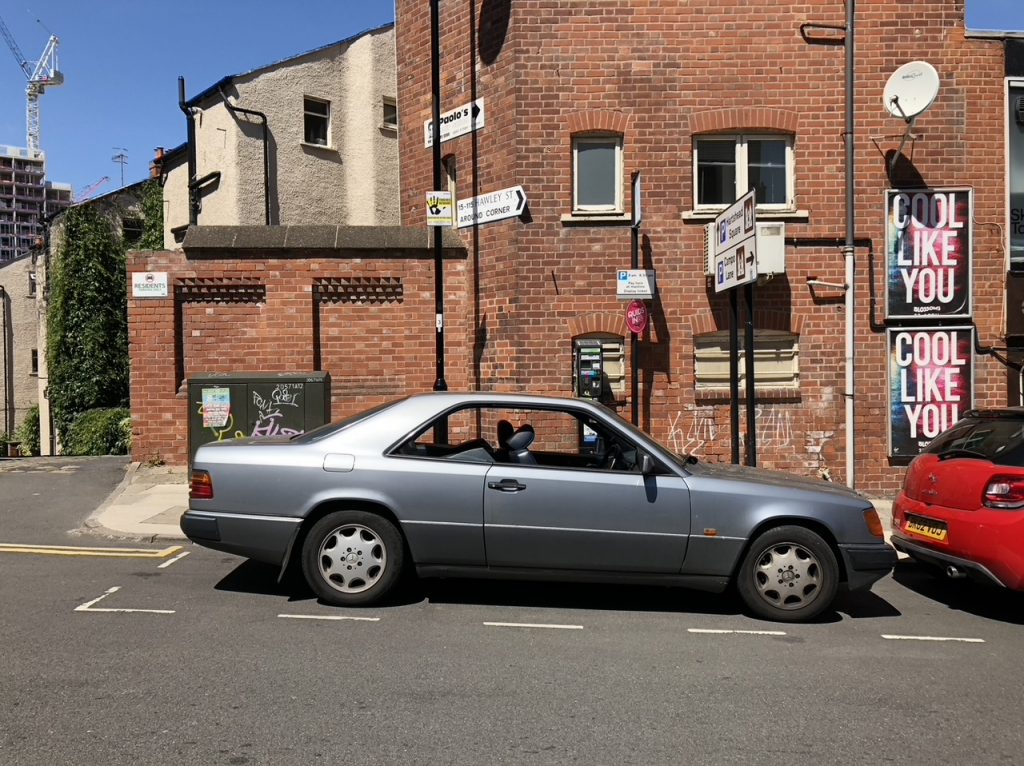 2017 was a weird year for me. After a year of painful resits I had finally received my mechanical engineering degree, only to then realise I knew the square root of sod all about CAD design, fluid dynamics and heat transfer. Despite this troubling realisation I decided to quit my job as a postman anyway, so that I could focus on working out what I was to do with the rest of my life. At 25 I was already too old to become a professional skateboarder, so I decided to double down on motoring writing instead. This resulted in a blog so embarrassing, that all memory of it has been eradicated from the internet. One memory that can't be deleted, however, is the dog of a Mercedes I purchased in an attempt to create meaningful content – from memory it only produced one story, which could have so easily been written without it.
Anyway, I had a recent windfall that was burning a hole in my pocket and the pressure to use it wisely had me searching for a suitably unsuitable set of wheels to avoid the scary thought of having to grow up. As I wanted to desperately revert to an earlier form, I began to scour the marketplace for K-registered modern classics from the year of my birth. The list of contenders was whittled down to just two cars, a shabby chic Mercedes W124 300CE or a more expensive, but much nicer, Toyota Supra Mk3. In hindsight I wish I had bought the Supra, but the internet steered me into believing that the W124 E-class is the most indestructible vehicle to ever come out of Germany. Mine wasn't at all like that but I still loved it.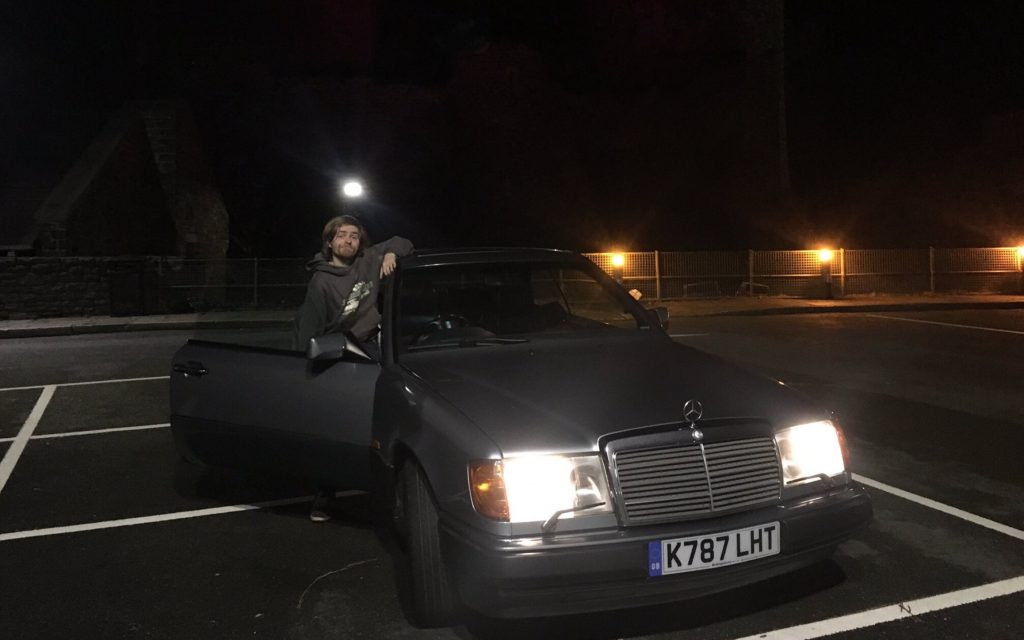 Ignoring the endless electrical faults, and the fact it may have once been in a nasty accident, I loved living the faux-drug dealer lifestyle while cruising the streets of Manchester at night. It was terrifically dated, with its seatbelt butlers – which would extend from the B-pillar – making every journey to the chip shop an occasion. I also can't remember a time when I wasn't in the mood for the Happy Mondays' Pills 'n' Thrills and Bellyaches cassette that was – and probably still is – trapped in the deck. My favourite memory, however, was a night run over a snowy Woodhead Pass into Sheffield, when I was sure the rear-wheel-drive layout, Chinese tyres and automatic gearbox were going to leave me dead on a mountain top. It didn't, and I felt like a driving god as I pulled into the McDonalds at the other side. Despite getting a writing gig the following year, which made the Mercedes completely unaffordable, it took me a while to finally let go of my Friday night special W124. We had a connection. We were both children of the early-'90s, who were actually throwbacks to the decades that preceded. I miss you K787LHT.
What have you collected from the year you were born? Share your stories in the comments section, below.
Read more
Click and collect: Your complete guide to buying a car at an online auction
Top five Dinky Toys die-cast cars
Why homologation cars of the 80s and 90s are top gun