If this doesn't make you feel your age then nothing will: Dinky Toys, the undisputed kings of classic toy cars, are celebrating their 87th anniversary. In April 1934, Meccano's novel diecast 1:43 scale 'Modelled Miniatures' were re-launched as Dinky Toys — okay, so they were a blatant copy of America's Tootsetoys, but a legend was born nevertheless. They enjoyed 45 years of enduring popularity with car-mad kids until the Liverpool factory, loss-making and riven with industrial strife, imploded in 1979. Of the hundreds of different vehicles Dinky issued, here are five of the best cars.
Dinky Toys no 38a Frazer Nash-BMW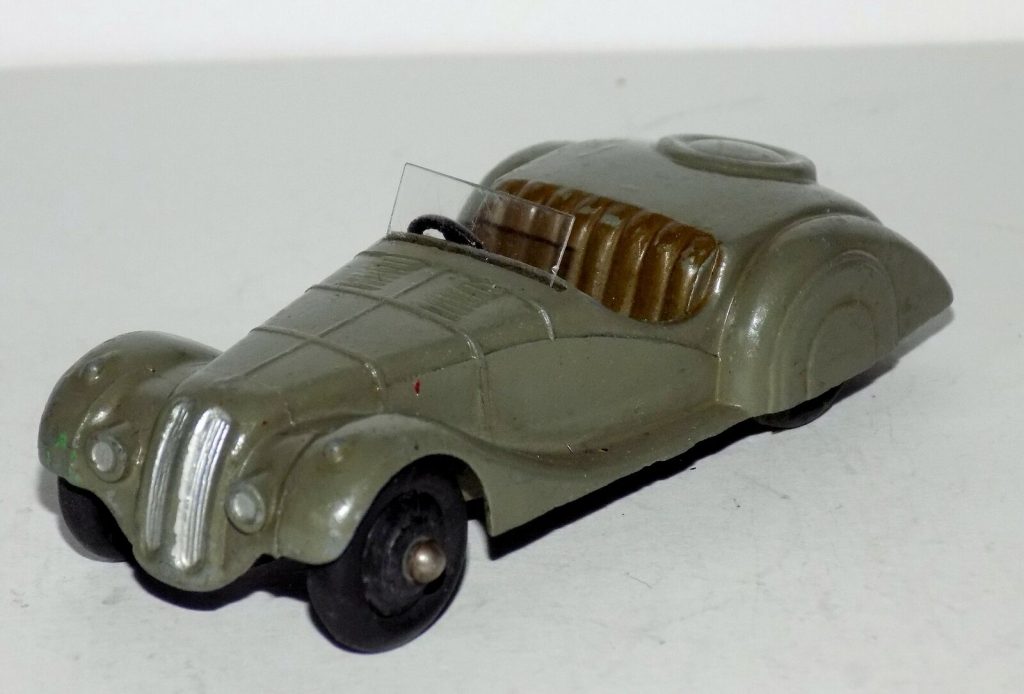 Dinky's 38 Series of sports cars was the first to really take detail and proportion seriously, with tiny separate headlights, Perspex windscreens, steering wheels, and the pleating of the seats deftly replicated. The Alvis, Lagonda, SS 1-00 and Sunbeam-Talbot were all delightful, but this one's really interesting because of the British branding, and Frazer Nash being the importer, on the BMW 328. In this case, its headlights were moulded in, as they were flush to the bodywork in real life, but picked out in silver paint. Today they are valued at £50-80 in good order.
How much is your car to insure? Find out in four easy steps.
Get a quote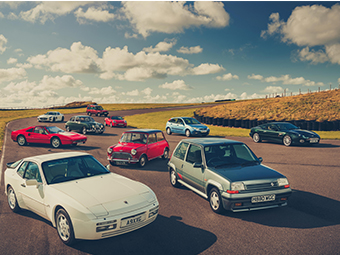 Dinky Toys no 212 Ford Cortina MkI Rally Car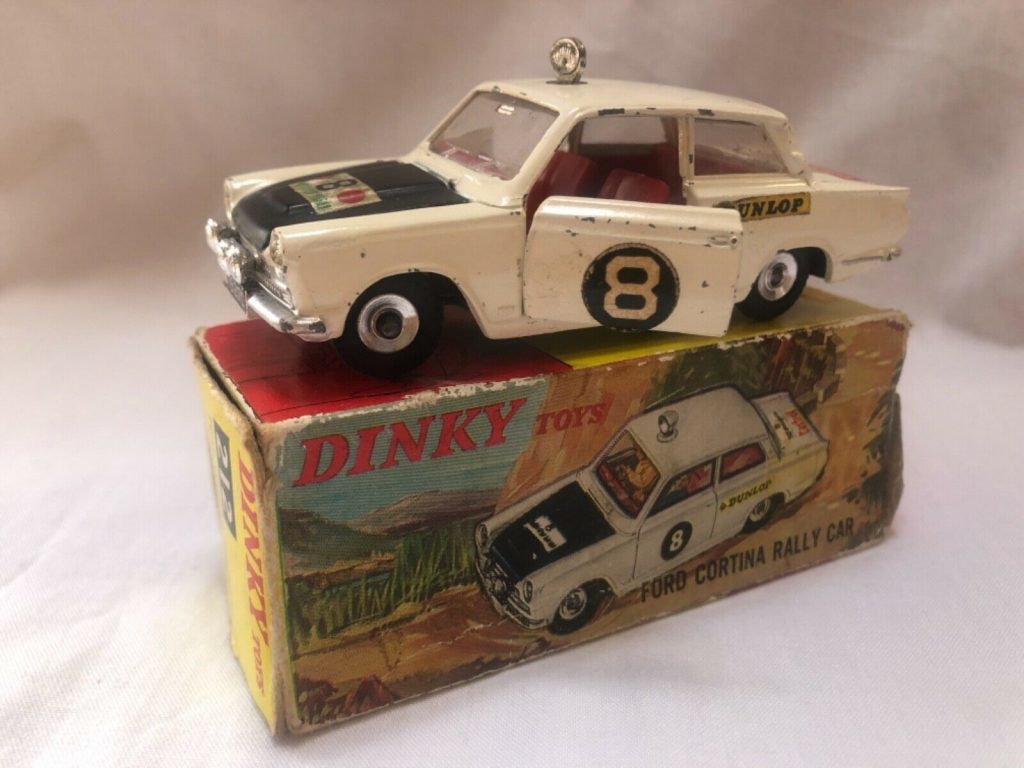 The mid-1960s Dinky car came with plenty of neat features thanks to pace-setting moves by rival Corgi, and this 1967 issue had a healthy fistful including: spring suspension, steerable front wheels, windows, interior, opening doors and seats that tipped forward. It also had a swiveling spotlight on the roof as part of its East African Safari livery. With so much to get broken, complete survivors with the attractive box are hard to find, and a peach could be worth £120-150.
Dinky Toys no 158 Rolls-Royce Silver Shadow
After an across-the-board increase in scale to roughly 1:40, Dinky's very late '60s issues were crammed with super touches. Great subject choices included: Jensen FF, Monteverdi 375, NSU Ro80, Cadillac Eldorado and this Roller, on which all four doors opened as well as bonnet and boot. It was launched in 1970, a year before Meccano first went bust, and was soon dropped because it was so expensive to make. A nice one is worth at least £100.
Dinky Toys no 110 Aston Martin DB3S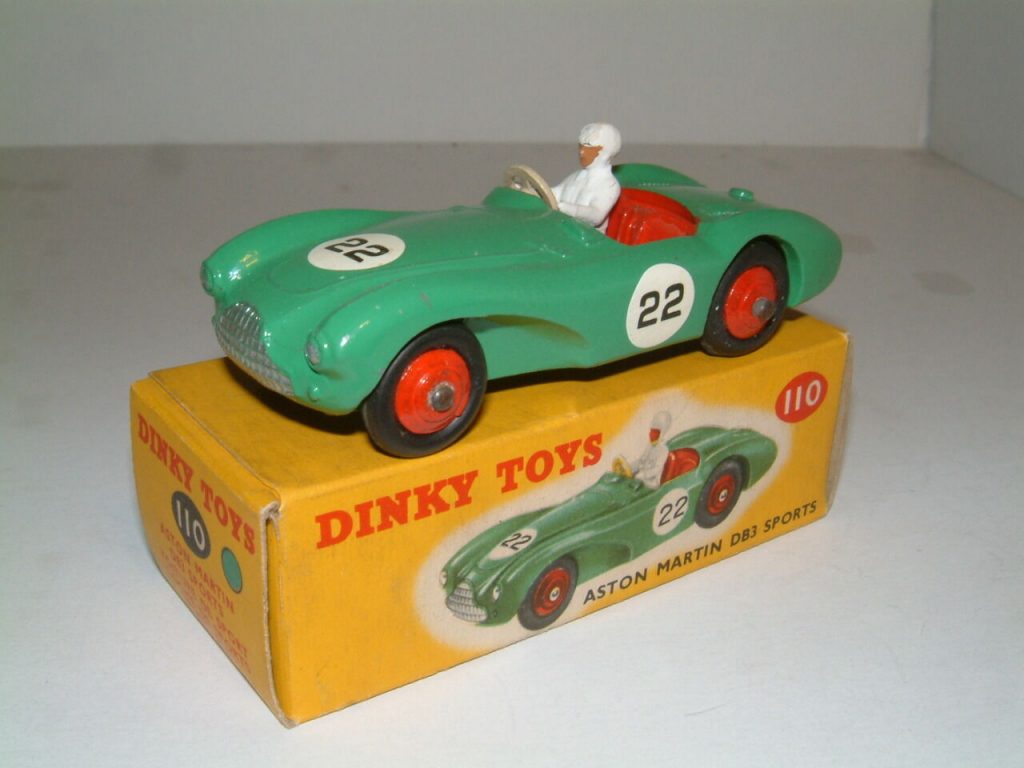 Dinky issued a galaxy of saloon cars after the Second World War, and in 1954 added a new series of sports cars, all of which were complete with racing numbers and a white-suited club racer at the steering wheel. They're all handsome, and include the Triumph TR2, Austin-Healey 100, MG TF and Sunbeam Alpine. But the Aston DB3S is the surprise inclusion, and works best in green with red wheels, although alternative (and highly improbable) colours include light blue, grey and pink. It was among the earliest Dinkys supplied in an individual box, for hitherto the cars were sold loose in toyshops. This one is worth between £100-£200 in good nick with its box.
Dinky Toys no 211 Triumph TR7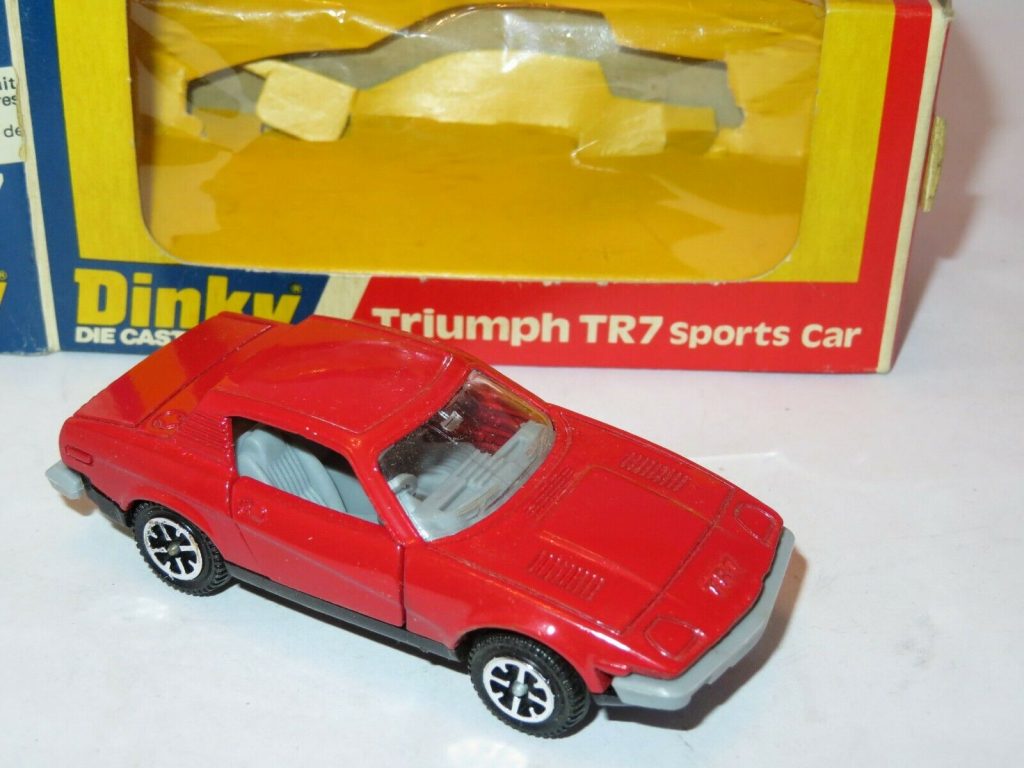 Dinky cars of the 1970s were a mixed bag, but the brand occasionally pulled off a winner, as with this excellent replica of the wedge-shaped Triumph. It had opening doors and the gimmick of working impact-absorbing bumpers (no, really). From a collecting viewpoint, the variations are attractive, as it came in standard red, a rare metallic green, as a rally car, and in yellow for a TV tie-in with Purdey (Joanna Lumley) of 'The New Avengers'. Expect to pay anything from £15-£70 apiece for mint and boxed specimens.
Read more
Matchbox launches carbon neutral toy cars
Meet the car detailer who cleaned and prepared 7000 die-cast models in one go