The news that Matchbox is introducing a new range of toy cars based on electric vehicles and made from recycled materials raises obvious questions. What sort of noise will children make when playing with them? Will there be a scale figure model of Elon Musk surrounded by a group of evangelists? And will this move prompt owners of classic Matchbox toys to convert their old models to electric spec?
Launching its new range of environmentally aware toys, Matchbox chose the obvious brand to capture the public's imagination, starting with a scale version of the Tesla Roadster. Like the Tesla, however, Matchbox's toy is still to go into production, with sales beginning across online outlets and toy shops (remember those?) next year.
How much is your car to insure? Find out in four easy steps.
Get a quote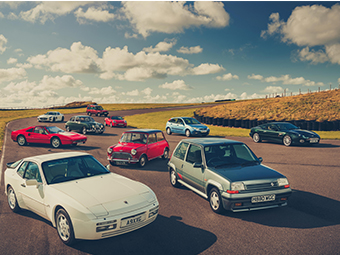 The toy Tesla is claimed to be made from 62 per cent recycled zinc and 37 per cent recycled plastic, with just one per cent of non-recycled stainless steel used in manufacturing. The company adds that the manufacturing process is carbon neutral, while associated packaging for the toy car will be made from paper and wood fibre.
Also in the pipeline is a fuel station playset that will include electric car charging stations, as Matchbox seeks to raise environmental consciousness among children – although some might argue that it is adults that need reminding of wasteful consumption.
Roberto Stanichi, global head of vehicles at Mattel, said the move would "empower the next generation of Matchbox fans to help steer us towards a sustainable future".
Before the mini Tesla reaches toy chests around the world, Matchbox will introduce die-cast electric and hybrid models. The pack will include toy models of the Nissan Leaf and Toyota Prius, as well as the BMW i3 and i8 sports car – the latter which failed to get some drivers excited – and the packaging will feature a paper foam inner tray. Prices are still to be announced, so young car enthusiasts still don't know whether switching to environmentally-friendly models will cost them more.
Matchbox's parent company Mattel plans to use 100 per cent recycled, recyclable or bio-based plastic materials in the manufacturing of all its products and packaging by 2030.
Read more
Top Five Dinky Toys cars
Meet the car detailer who cleaned and prepared 7000 die-cast models in one go
The Lego Technic Panigale V4 R is the Ducati superbike we can all afford