When the BMW i8 was introduced in 2013 it seemed as though we were looking at the sports car of the future. It crammed in enough technology to make Doc Brown's time-travelling Delorean seem primitive. However, with production having ceased, at the end of June, and no successor in the pipeline, the i8 has just become a sports car of the past.
If its basic blueprint – a carbon-fibre body with a plug-in hybrid powertrain that marries a combustion engine with electric motors, plus a sizeable battery for a useful electric-only range – eventually catches on, we'll come to regard it as a trailblazer. But BMW is killing the i8 now and not introducing a new version because it didn't sell.
How much is your car to insure? Find out in four easy steps.
Get a quote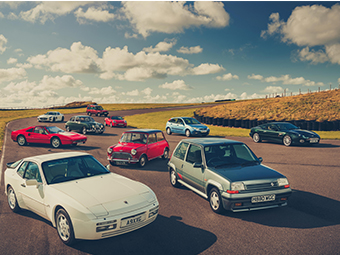 It wasn't the six-figure sports car the market craved. In a similar vein to the Alpine A110, which I previously wrote about, it failed to resonate with more drivers. Nobody seemed to give a hoot how clever it was beneath the surface, and the fact that BMW had painstaking considered the manufacturing process and minimised the car's environmental impact even before it had turned a wheel appeared to go unnoticed.
Buyers voted with their wallets. That seems like a shame to me, partly because BMW was very brave to put something as obstinately individual in showrooms and its courage has gone unrewarded, but mostly because I thought the i8 was a wonderful car to drive.
BMW stumbled and fell under the weight of its own ambition
Imagine if it had taken some other form, mimicking more conventional rivals like the Audi R8 and Porsche 911. With a petrol V8 in place of that hybrid powertrain, toned-down styling and aluminium construction rather than the exotic carbon fibre and aluminium mix that chewed so hungrily into each car's profit margin, it would have cost less to develop, could have been priced differently and may have sold in greater numbers. But you know what? It wouldn't have advanced the sports car segment a single bit.
BMW stumbled and fell under the weight of its own ambition. As a thing to drive, the i8 was quirky and idiosyncratic, and you could pick it apart in many ways, finding fault with its over-light steering and squishy brake pedal. Soon enough, though, you'd get it.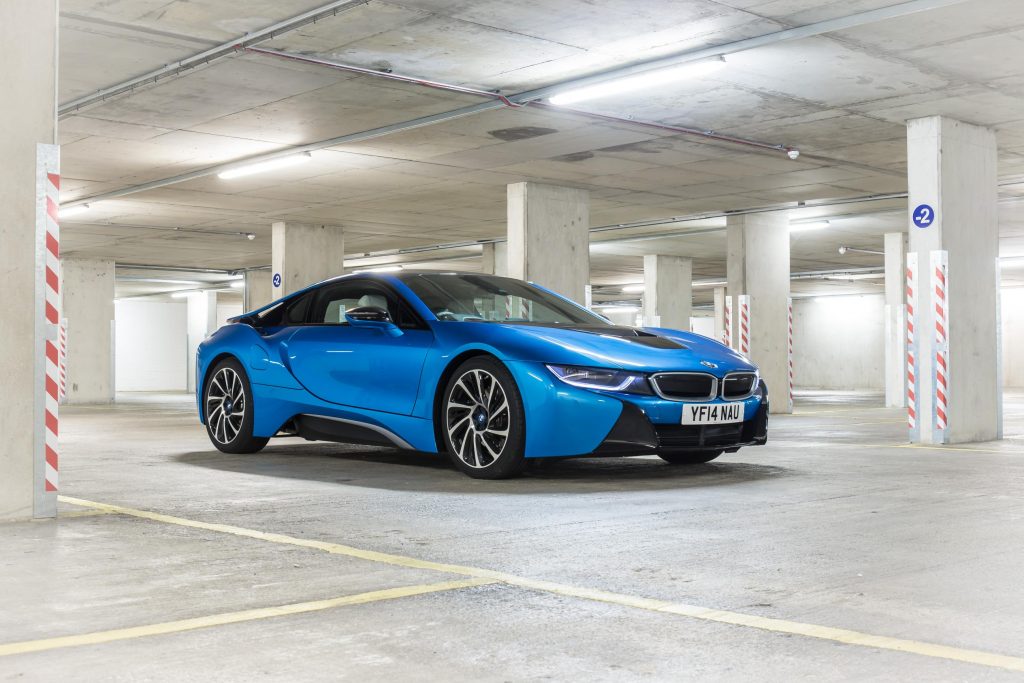 I remember one particular drive fondly. It was during a group test in the Scottish Borders and we had with us six of the best £100,000 sports cars. I chased a keenly-driven Aston Martin Vantage N430 along a tree-lined B-road, and while at the start of that 20-mile run the i8's steering seemed spooky and its powertrain unexciting, by the end of it we had clicked. The sensation of flinging it into a quick corner and feeling its skinny tyres skate ever so slightly across the road surface still hasn't left me. I felt as though I was driving a Fifties Grand Prix car, greeting every bend with a very gentle four-wheel drift.
The i8 was brilliant over long distances and I adored driving it through town in electric mode, but even my starry eyes could spot its fundamental shortcomings. Eventually, I would crave a more thrilling engine than the three-cylinder turbo unit it borrowed from the Mini Cooper, not to mention more power than the hybrid powertrain's combined 369bhp. And I would long to feel more connected to the machine beneath me, the way I do when driving a 911.
It seems I wasn't the only one. You only need to look at the car's first year residual values to understand that. A 2019 i8 Roadster, for instance, which listed at £127,000 new, can now be yours with only 100 miles on the clock for less than £80,000 – a £50,000 discount.
The real pity about this car is that it offered the car enthusiast community a more efficient way of doing things, and collectively we rejected it. The i8 would comfortably return 40mpg and potentially emit nothing whatsoever when driving in the city.
The world has changed an awful lot in the seven years since it was unveiled, and today the i8 looks more and more like the sports car we need. Somewhere down the line, the i8's time will come.
Opinion: Miami penthouses and submarines – where Aston Martin went wrong