Some expressed surprise at the departure of Andy Palmer from Aston Martin but of those I've spoken to, more were surprised only that it had not happened sooner. From the moment he took Aston Martin into the public domain in late 2018 and saw its shares freefall, his days surely were numbered. And when Lawrence Stroll came in as chairman complete with a £540 million rescue package, some thought Palmer's job would be a condition of the buy in.
So how did it all go so wrong? I remember Aston Martin under its previous management, its ageing product, growing debt and unpublicised acrimony in the boardroom. Palmer arrived and swept through the organisation like a healing wind. He had charm, dedication and, above all, a plan. Aston Martin would succumb to the inevitable and build an SUV: Porsche had shown that the profits that could be derived therefrom could be utterly transformative. With the help of those profits, Aston Martin would build a truly great sports car (Vantage), a Grand Tourer (DB11) and super sports tourer (DBS).
How much is your car to insure? Find out in four easy steps.
Get a quote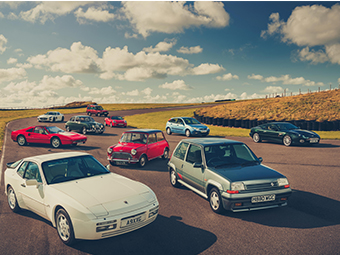 And it would break into a new territory: you only have to look at Ferrari, Lamborghini and McLaren to know there is money to be made in mid-engined supercars. Problem was, 40-year old Bulldog concept aside, Aston had never done one. It needed to establish its credentials in the field, hence Valkyrie, Valhalla and even Formula 1.
No one will ever convince me that was anything other than a good plan. Where it went wrong, as has happened so many times in Aston's past, was its implementation. Too much, too soon with too few resources. The Lagonda project stretched credibility and sidelines like light aircraft, submersibles and Miami apartment blocks didn't help. The City lost confidence, the share price fell and, for Palmer at least, the end was nigh.
Except he was by no means wholly to blame for 2019, one of the worst years in Aston's decidedly chequered history. It was not his fault that the crucial Chinese market collapsed and it was entirely sensible, if hideously expensive, to stockpile parts so the company could continue to assemble cars in what seemed at times the very real possibility of a no-deal Brexit. And it's not as if the company has been making bad cars of late: I'd say its current line up is the strongest it's ever been, though someone should have had the courage to say both the looks and pricing of the Vantage were wrong.
As for the future, in Tobias Moers Aston Martin now has a boss with a proven track record, having transformed the business at AMG he had hitherto headed. He's an engineer, and a car guy from head to toe. He will rattle some cages and ruffle some feathers I have no doubt, but that's probably a good thing. I've interviewed him several times and I like the bloke.
But what kind of company should the Moers Aston Martin be? Smaller and more premium in my view. The aim of 15,000 cars a year should be halved. Some have called for the DBX to be canned, but at this stage with the car finished, that would be a mistake, especially as the order book is full, despite the lack of a hybrid. If I were Moers, I'd used my contacts at Mercedes to get a hybrid into DBX pronto, keep the V8 and look at doing a high power version too.
The Vantage should be allowed to see out its natural life with increasingly expensive and more special versions (we know the V12 fits, for instance), but not be replaced. The DB11 and DBS should be amalgamated into a single super coupe while the full steam ahead order should be made to fast track the new Vanquish, the first of the standard production mid-engined cars.
That provides an SUV, a super coupe and a mid-engined supercar: three distinct offerings covering most of the scope of the high luxury category. In time, I still think the rebirth of Lagonda as an all-electric rival to Rolls-Royce has merit, but that for now should remain on the wish list.
Most of all however I have faith in Aston Martin, despite its recent travails. It has survived far worse times with massively inferior product in the past, so I see no reason why it should not rise again.
Opinion: If the Alpine A110 is the best sports car money can buy, why don't we buy any?