Two of Britain's best known sports car makers, Aston Martin and TVR, are fundraising to secure their futures.
Aston Martin plans to issue new shares in a bid to generate £245m to boost its finances as it gets ready to launch the DBX crossover. At the same time, TVR, which intends to build a successor to its iconic Griffith (pictured), says that it needs to raise £30m to keep its plans on track.
How much is your car to insure? Find out in four easy steps.
Get a quote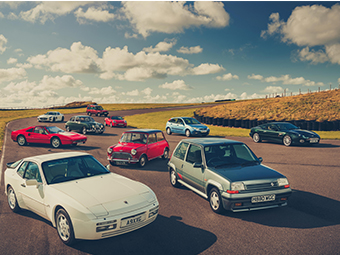 The shares being issued by Aston Martin are worth 19.99% of its existing ordinary share capital. New chairman Lawrence Stroll and his consortium will be buying up 24.99 per cent of them and Prestige Motor Holdings are bagging 7.8 per cent, with the rest available to the public, according to reports.
Aston Martin first offered its shares to the public in 2018 and the price collapsed spectacularly. Now under new leadership, including former Mercedes-AMG man Tobias Moers, with support from the U.K. government's coronavirus scheme and an exciting new model on the horizon, the firm's prospects are looking much healthier.
Meanwhile, attempts to revive the TVR brand are looking precarious. Despite claiming to have a full order book for the first year's production of its Griffith sports car, TVR says it needs an additional £25m of funding, which it hopes to secure through the issuing of bonds on the Irish Stock Exchange.
The much-delayed, 200mph Ford V8-powered Griffith – which Gordon Murray helped design – was scheduled to go on sale last year, after being revealed in 2017. It was due to be built at a new factory in Ebbw Vale, Wales, near Aston Martin's new facility and the proposed Circuit of Wales, that failed to be developed.
TVR's delays were reportedly caused by the Welsh government purchasing a 3 per cent stake in the car company, which meant it was considered a state-funded company under European Union regulations had to take EU-wide bids for the build of its factory in Ebbw Vale, South Wales.
The company says it has plans for three further TVRs, and hybrid and electric models are in the pipeline, thanks to an engine deal agreed with Ford.
Opinion: Miami penthouses and submarines – where Aston Martin went wrong