The McLaren F1 is often held aloft as the world's greatest supercar, the ultimate example of what man can achieve with machine. But Gordon Murray, the creator of the F1, believes he can do better. For more than three years, he has been working on the T.50, a new hypercar that, he confidently predicts, won't just move the goalposts but kick them clear into the stratosphere.
Murray is the South African–born engineer who arrived in the UK in 1969 and went onto to find success in Formula 1, designing cars for Brabham and then McLaren. His latest project, the T.50, is effectively the next chapter as he ramps up Gordon Murray Automotive. The T.50 shares the F1's concept of a central driving position, mid-mounted V12 engine and manual gearbox, but a key development is the introduction of an active aerodynamic system powered by a 48 Volt electric motor.
How much is your car to insure? Find out in four easy steps.
Get a quote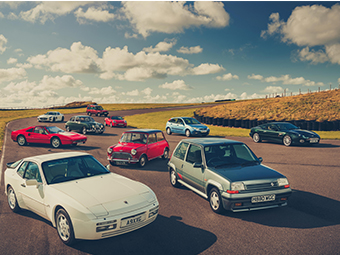 It costs a cool £2 million, yet that hasn't deterred wealthy car enthusiasts. Murray says 75 percent of the planned production run of 100 models have already been sold, and says Covid 19 has only had a minor impact on the timings of the T.50's launch.
So what is getting those people excited to the point they will place a deposit of £600,000? Hagerty caught up with Gordon Murray and asked him to explain why the new T.50 is set to be even better than the McLaren F1. This is what he had to say.
The F1 was great, but the T.50 is going to be a huge leap forward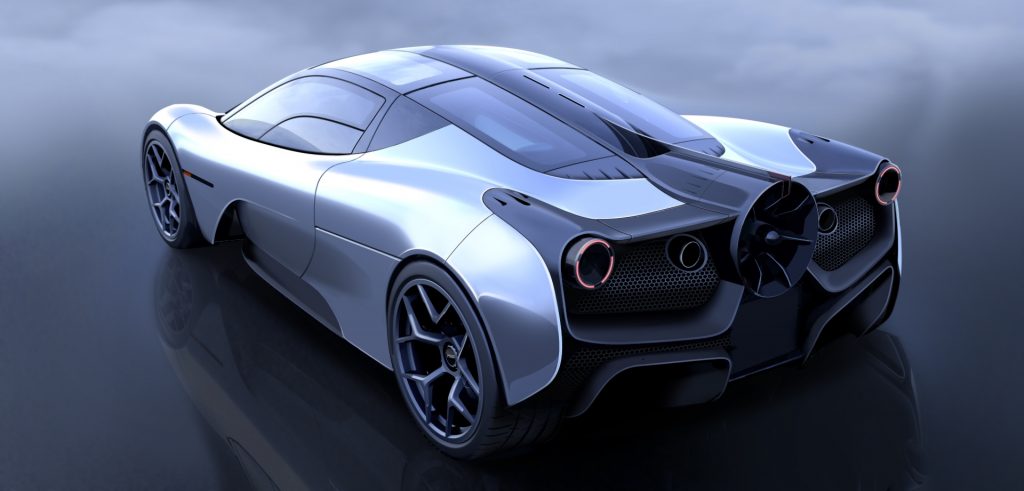 This car will deliver – and this is a promise – the driving experience of an F1, but better, better in so many ways. The F1 is still a great driver's car, but this thing is going to be on another level altogether with what we've done. We've fixed the things we knew were wrong with the F1… I'd say in some areas the T.50 will be almost as big a leap forward from the F1 as the F1 was from the cars that had gone before it.
I would always prefer to lose weight than add power
The target for the T.50 was to get under 1000kg, and we're going to do even better than that – it's going to weigh 980kg. That was the weight target for the F1 as well, but we missed it – initially we were looking at a smaller motor and we were going to use carbon brakes, and it ended up with a 6.1-litre engine and no carbon brakes, and everything gets bigger as the torque gets higher. It ended up over 1100kg, so I was determined to do better this time.
Materials and technology have improved massively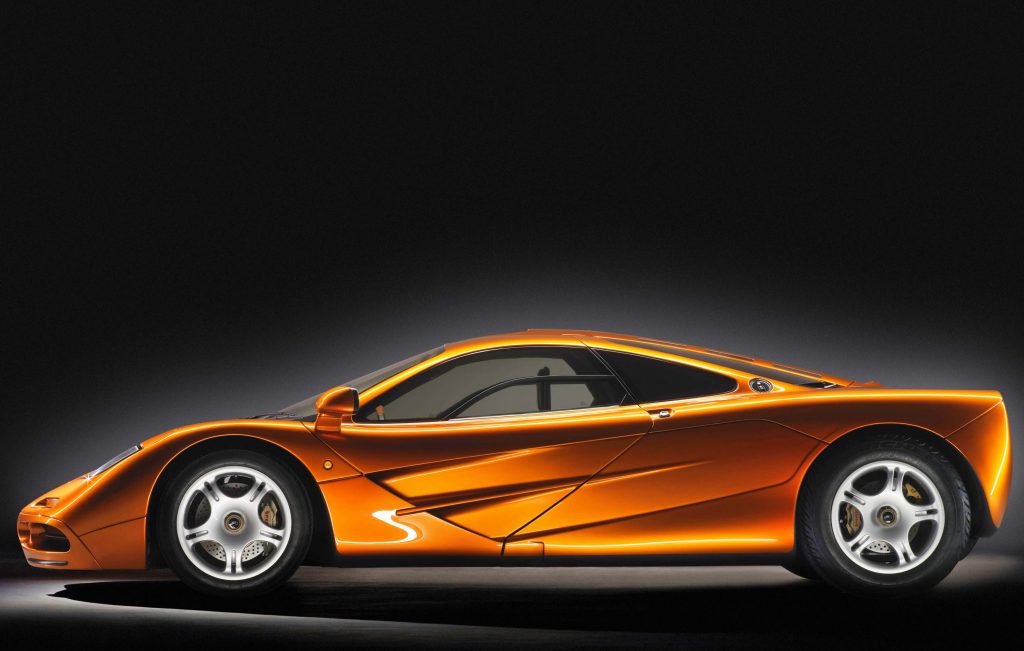 It's 31 years since I picked up the pencils to start drawing the F1 and stuff has moved on dramatically. Cosworth has created the new engine, a 4.0-litre V12, and we're somewhere between 60kg and 70kg lighter than the BMW V12, which was a very lightweight engine back then. The gearbox on the F1 was the lightest transverse 'box on any road car at that point, and with X-Trac we've managed to beat that by about 9.5kg.
You can't make a road car with a racing engine
It won't last and people will be scared to drive the car. That's what we did with the F1, we didn't plan to do the same durability testing as they would for a 3-series or 5-series engine, but we ended up doing a huge number of cycles because every time they stripped the engine down it was fine. [BMW M boss] Paul Rosche kept phoning up and saying 'should I do another 500 hours' and I just kept saying yes. I don't think we ever blew an engine up, in a race or anywhere else. Cosworth are probably the best engine company on the planet at the moment, and they laughed a bit nervously when I gave them the targets for the T.50 – 650hp and 12,100rpm – but they have delivered on it.
Decreasing downforce is as important as being able to add it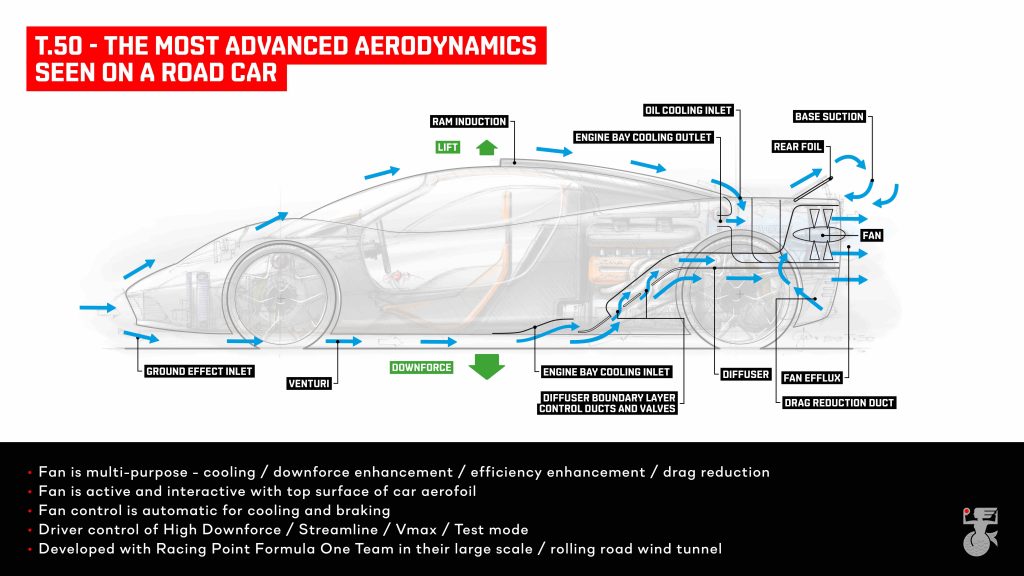 We've created an active system that brings ground effects to a road car, one that enables us to manipulate the amount of downforce and also bring it at much lower speeds. Fixed wings bring a huge amount of drag and they bring downforce even when you don't need it, but with our system we don't need hydraulic roll compensation or electronically adjustable suspension or any of that other stuff – you only need that when you build a heavy car with lots of downforce.
Designing with a clean sheet of paper is a liberating experience
I think one of the reasons the F1 became an iconic motorcar is because it was so original – 98 percent of it was bespoke. Whereas if you are a maker like Aston or McLaren or Ferrari you use the same switchgear from the last one, the same transmission, the suspension stays the same. Everything gets carried over, even the air conditioning unit and that sort of stuff. You can't blame them, it makes good commercial sense, but it means much of the car is effectively designed before you start it.
COVID has knocked our plans, but we'll still get the car out on time
We were meant to be using Racing Point's wind tunnel, but with Formula 1 stopped we haven't been able to. So we've had to introduce a second CFD [Computational Fluid Dynamics] modelling program, which is slower and more expensive – in a wind tunnel you can do up to 60 runs a day. That means we're two or three weeks behind, but that's easily recoverable. The other, bigger, problem is the launch – which should have been this month. The company that was building our model for the launch had some cases of COVID and shut down, so we lost around six weeks. We're going to show the car around August, and it will almost certainly be a virtual launch.
I couldn't be happier about the response the car has enjoyed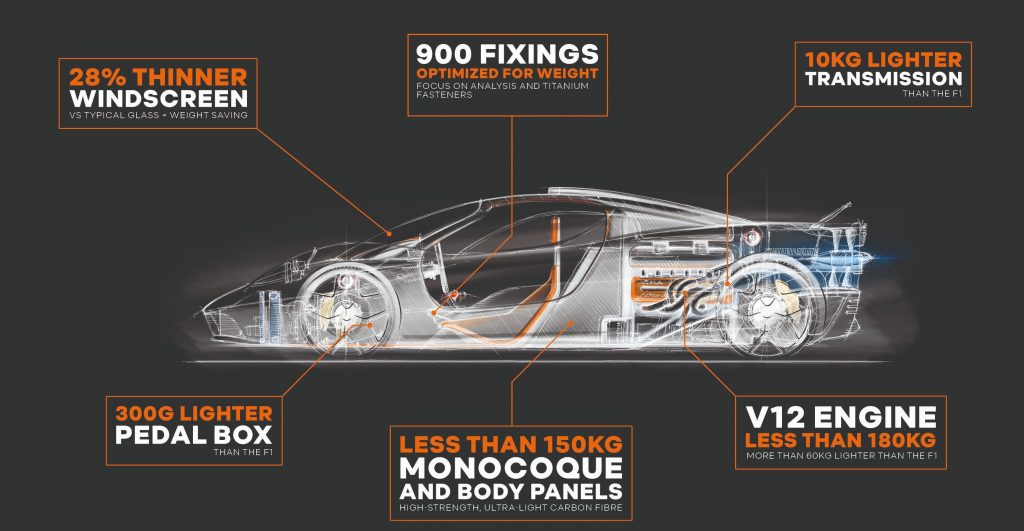 When we first announced it I said we'll probably pre-sell 12 to 15 cars before the launch. But we've had a steady trickle of sales every week since we announced the car, to the point we're now down to the final quarter of the 100 we're going to build and we're still selling them. It's been really helped by Zoom sessions where people can see images of the finished car. I've been flabbergasted that people have been prepared to put down a £600,000 deposit on a motor car they haven't yet seen in person.
40 percent of the buyers are under the age of 45
They consistently tell me the same thing: they were teenagers with the F1 on a poster on their bedroom wall but by the time they had a successful business the F1 was £15m and they couldn't find one anyway. This is their F1, and they're getting it at an 85 percent discount. That's one way of looking at it!