A new breed of online-only auctions dealing in classic, collectible and enthusiast cars, where you can search vehicles from the comfort of your armchair and bid with a click of your computer mouse, is threatening to elbow aside the familiar scene of traditional auctions. During the pandemic and associated lockdowns, car and bike enthusiasts have come to appreciate that there is an alternative to travelling the country to bid on a car that's caught your eye. And it's an alternative that many are turning to.
Convenience and the promise of low fees or even no fees are their chief appeal. But at the same time, a slick online user experience, professional standard photography, video footage of auction lots and a wealth of background information on every vehicle being sold are giving buyers the confidence to shop for an enthusiast car or bike just as they might order online some new walking socks and boot polish. Most traditional auctions have had to respond. Adapting to current coronavirus rules, they have moved their physical auctions online, at least for the rest of 2021.
How much is your car to insure? Find out in four easy steps.
Get a quote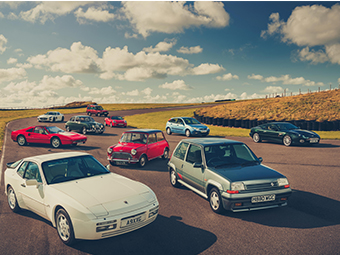 With many millions of pounds of vehicles passing through these new online auction platforms every year, business is booming. But who are the players, is buying a car online for you, and what precautions should bidders take to ensure the experience is a good one? This is your guide to buying a car or bike through an online auction.
Auctions explained
Online or physical, auctions bring sellers and buyers together in an environment where competing bidders set the final price (also called the hammer price) of the car being offered. On the auctioneer's advice, the seller may set a reserve price. This is the least the seller will accept and it is never revealed to bidders. To establish a starting bid, the auctioneer is allowed to bid up to the reserve but no higher. When a car is provisionally sold it means the highest bid was below the reserve. At this point, seller and 'buyer' may negotiate and, with luck, agree a price and strike a deal.
The new online auction car sites
Four new names dominate the online auction car market in the UK. Since its launch in 2016, The Market claims to have sold hundreds of cars worth a total of £15 million. Trade Classics started in 2017 and claims to have sold cars worth a total of £5m – £2m of them last autumn alone. Collecting Cars was launched in 2019. It claims to be the UK's leading online auction house for collectible cars and to have sold over 1,300 cars worth a total of £48m. Car & Classic's online auction operates alongside the company's long-established classifieds service. It was launched in 2020 and has sold over 200 cars since July with, typically, 90 per cent of the cars it offers at each auction finding buyers.
Do your homework before you bid
You should browse reviews of auction platforms, ask around if friends, family or others have first-hand experience of any and get a feel for the standard of service and different fees involved (detailed below).
Auction sites stress that it is up to bidders to satisfy themselves that any car being offered is as described; this matters because after successful bids are placed, on the fall of the hammer, or perhaps more aptly the click of the clock, the car is bought and a contract struck between buyer and seller.
Online auctions claim they do as much as possible to ensure transactions go smoothly, that dubious sellers or buyers are blocked from sales and that should there be a dispute between parties, they will arbitrate. However, they are clear that ultimately, ensuring a car has been accurately and fairly described is entirely the buyer's responsibility. That said, where a car has been wilfully misdescribed and there is a dispute, an auction has the right to cancel the sale and bar the seller.
Where the car has been sold by a trader and doesn't match its description, the Sale of Goods Act 1979 may apply (check the auction company's terms and conditions). If the description of the car has been exaggerated by the auction house, the buyer may have a claim against it for misrepresentation.
Checking a car at an online auction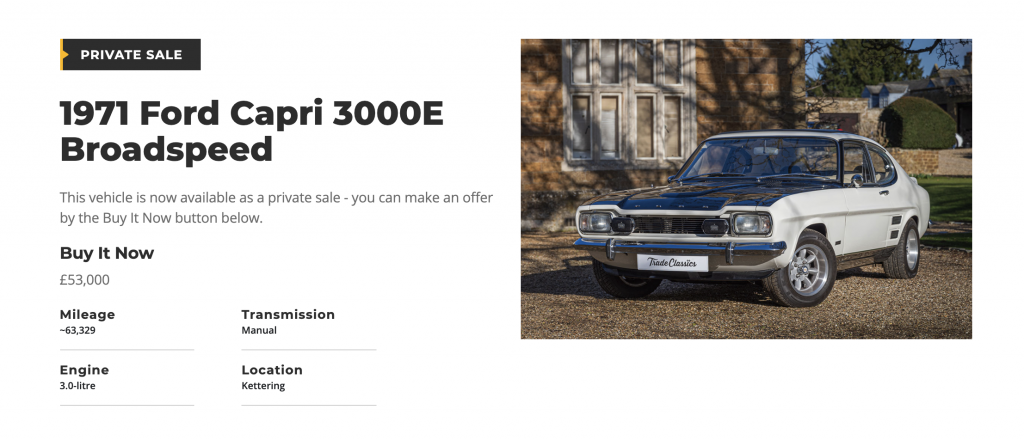 Unlike a physical auction, where cars can be viewed in a pre-sale area, at an online auction cars remain with their sellers until sold. This makes physically inspecting a car more difficult. However, companies enable bidder and seller to contact each other and encourage prospective bidders to view the car either in person or through additional photographs and video.
Of course, the chief attraction of an online auction is the ability to conduct the whole process from home. It's why the companies strive to make a physical viewing unnecessary by providing what they claim are accurate and balanced descriptions of the cars they offer, supported by copious and detailed photographs.
Depending on the auction company, these descriptions may be written by the sellers but checked by the company, or by people working on the company's behalf. Crucially, though, they don't extend to a thorough mechanical inspection and regardless of who writes them, they'll be signed-off by the seller who takes responsibility for their accuracy.
Bidding at an online auction
As with physical auctions, to discourage frivolous or speculative bids by what they call 'tyre clickers', online auctions require potential bidders to register their details and have their payment card pre-authorised to accept a refundable charge. In the case of those auctions that charge buyers a fee, the charge will be to the value of that fee (usually 6 per cent of the sale price including VAT). If the bid is successful, the charge will be retained by the auction house and the balance of the sale price paid directly by the buyer to the seller, typically within seven days.
There is one exception to this. The Market claims to charge sellers and not buyers but in reality, and rather confusingly, it doesn't take the seller's fee from the seller but from the buyer in the form of the 6 per cent (5 per cent plus VAT) refundable bidder's deposit it charged to their card when they registered for the auction and which became non-refundable when their bid was accepted. The buyer then pays the seller the sale price balance of 94 per cent that they owe them so, in effect, they're no worse off.
A spokesman for The Market told Hagerty that taking its seller's fee from the buyer streamlines the transaction process. However, claiming the seller is charged a fee when in reality the money is taken from the buyer's card is unusual and buyers should be aware this is the case.
Depending on the auction company, bids may rise in set increments of, for example, £100 or, depending on the current highest bid, more. Only bid if you are prepared to go through with your offer, because once a bid has been accepted, it cannot be withdrawn. To block last-minute bids (what is called 'sniping'), where a bid is made in the last two minutes, the sale will be extended by up to 10 minutes to ensure everyone who was been outbid has an opportunity to bid again.
What online auction companies charge
In the jargon popular with marketeers, the new online auction companies claim to be 'disrupting' the traditional auction market. The obvious ways they are doing this is with the lower fees they charge and the fact that only one party – seller or buyer – pays them. The table below shows the fees charged by the four leading online enthusiast vehicle auction companies. Car and Classic and The Market charge sellers and Collecting Cars and Trade Classics charge buyers (remember that The Market takes the seller's fee in the form of a charge on the successful buyer's card, made when they registered to bid). Car & Classic does not charge a buyer's fee because, it says, it helps buyers to know that when they're bidding, they have nothing more than the car's eventual sale price to pay. The Market claims that in a typical physical auction, bidders only bid up to 85 per cent of their limit because they know they have buyer's fees to add. On the other hand, Collecting Cars charges buyers and says it does so because the market is familiar with buyers paying a fee that exceeds the one the seller pays. It also says that charging buyers discourages frivolous bids. It goes without saying, you should check fees with each platform as they can change over time.
Online car auction charges compared
| | | |
| --- | --- | --- |
| Auction | Charge to seller | Charge to buyer |
| Car & Classic | 5% + VAT (£500 min + VAT) | £0 |
| Collecting Cars | £0 | 5% + VAT (£600 min inc VAT; £6000 max inc VAT) |
| The Market | 5% + VAT (£250 min + VAT) | £0 |
| Trade Classics | £0 | 5% + VAT |
What traditional auction houses charge
Unlike the new online auction companies, traditional auctions charge both buyer and seller with, depending on the auction, the buyer paying at least twice as much as the seller (see table, below). Why?
"Clearly, we have higher overheads but all of us control our costs very carefully," says Michael Hodges of Historics. "Online is cheaper but we have an agreement with both buyer and seller. All purchase monies are paid into a secure, segregated trust account, too. But if it all came down simply to price, the classic car movement would be doomed. For traditional auctions like ours, it's all about engagement and the many long-standing relationships we have with buyers, sellers and enthusiasts."
Guy Smelling, a consultant to Anglia Car Auctions, agrees that higher overheads explain the higher charges but that buyers and sellers benefit from the fact that cars are on site and can be inspected. In addition, ACA employs two independent classic car experts to assess and advise on the cars being offered. "Quality is remembered long after the price has been forgotten," he said. As for the online-only auction sites, check the latest fees when dealing with the company.
Traditional car auction charges compared
| | | |
| --- | --- | --- |
| Auction | Charge to seller | Charge to buyer |
| Anglia Car Auctions | 6% + VAT (min £120 + VAT) | 8% + VAT (min £120 + VAT) |
| Bonhams | 10% + VAT | 15% + VAT (12% above £501,000 ) |
| Bonhams MPH | 5% + VAT (£350 min) | 12.5% + VAT |
| Brightwells | 5% + VAT | 12% + VAT |
| Classic Car Auctions | 5% + VAT (£350 min) | 12% + VAT |
| DVCA | 5% + VAT (min £100 + VAT) | 10% + VAT (min £100 + VAT) |
| H&H | 5% + VAT | 12.5% + VAT |
| Historics | 10% + VAT | 11% + VAT |
| RM Sotheby's | 10% + VAT | 10% + VAT |
| Silverstone Auctions | 5% + VAT | 12.5% + VAT |
| SWVA South West | 6% + VAT (min £150 + VAT) | 8% + VAT (min £150 + VAT) |
Tips for buying from an online auction
Online auctions are convenient and good value for money. However, they differ from each other in key details and while much of the advice that applies when buying from a physical auction also applies to them, there are additional points to be aware of, too.
Research the companies
Obvious, really, but you should take time to research each auction company paying particular attention to how cars are presented and described, and how easy it is to contact the seller either to arrange to view the car or to ask questions. Check customer reviews to see how the company deals with complaints. Understand whether you pay a fee or the seller. Read the terms and conditions, paying special attention to your liabilities and obligations.
Research the car
Use every tool the company offers to verify the condition of your chosen car. Descriptions and photos are all very well but if you can, arrange to view it in person as it will temper any expectations and make you less likely to get carried away during the bidding process. If you can't view the car in person, some online platforms offer one-to-one, virtual viewing of cars. At the very least talk to the seller about its history, present condition and work that is likely to be required in the near future. Remember, the vehicle report is not a mechanical inspection so if you're concerned, have the car inspected by an expert. Many specialists will perform vehicle inspections for a fee.
Know the market and set a budget
Assuming the car or bike you're interested in isn't a one-off, use tools such as the Hagerty Price Guide to get an accurate picture of its true value in the marketplace. It tracks national and international auction, trade and private sales to provide owners and buyers alike with an impartial guide to the value of a vehicle. Also spend time following similar cars in the market place and watching how they perform in an auction. Then set your budget and do your best to stick to it – it can be easy to get carried away as the competitive element of an auction has you placing bids you hadn't budgeted for.
Buyer beware
The auction companies go out of their way to appear friendly and accessible but read their small print and you'll quickly realise that like a traditional auction, you have few legal safeguards and ensuring the car you buy has been accurately and fairly described is entirely your responsibility. On that point, beware vague and unhelpful phrases in the vehicle description such as one we found: 'paintwork is believed to be original'.
Don't drink and buy
You wouldn't take a glass of wine into a live auction ring so don't be tempted to slurp from one when you're bidding from your armchair. You need your wits about you and above all, to remember your bidding limit and stick to it.
Paying for your car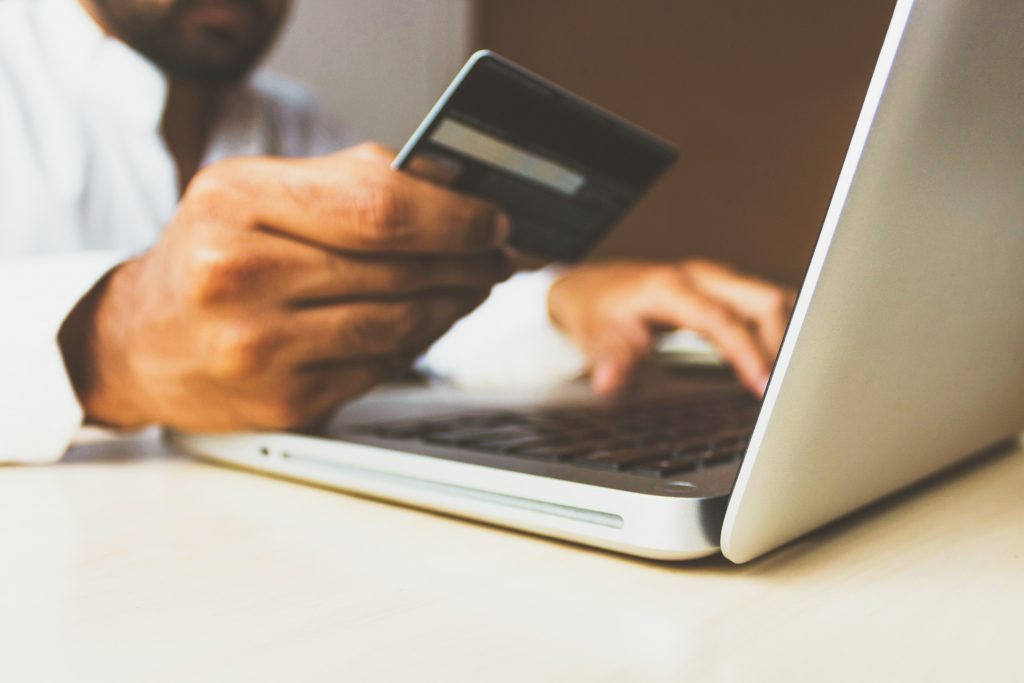 While online auction companies go to great lengths to make their appraisal and bidding processes as clear and helpful as possible, most leave the last bit – paying the seller – in the hands of the buyer. That may seem obvious but there is the small matter of confirming the car is as described, as well as transferring what is likely to be a sizeable sum of money. Not only that but with the auction company now out of the loop, concerns have been raised about buyers pressuring sellers to accept less for their car.
Auction companies prohibit post-sale deals but a spokesman for The Market conceded that it's difficult to know if such deals take place. Instead, he hoped buyers and sellers would appreciate the service provided by the online auction house and play by the rules.
This aspect of the process – where the auction company leaves buyer and seller to arrange payment – is why some people view online auction companies as being little more than introducers.
Car & Classic is the only one of the new online-only auction companies to hold the buyer's payment in a separate and secure escrow account. It remains here for between seven to 10 days while buyer and seller establish they're happy with everything, at which point the money is released to the seller's account. (Some traditional auction companies also hold separate accounts into which the buyer's funds are held for an agreed period.) Where both sides cannot agree, Car & Classic says it will step in to help resolve the issue. It claims to have acted on three occasions including a dispute that concerned a missing hubcap and another, a dent that wasn't shown in photographs.
What do buyers think of online auction houses?
If the companies' sales and revenue figures are anything to go by, buyers are flocking to the four leading online auction houses and enjoying a positive experience, with the vast majority posting positive Trustpilot reviews. Generally speaking, the few poor reviews posted concern cars whose condition was not, in the buyer's opinion, accurately stated. According to one buyer, "The car that turned up was not like it was described and was dangerous to the point that the majority of the nuts and bolts in this car were only hand tightened meaning that, had I not got it checked by an MOT tester the day after it arrived, it could have quite easily come apart while I was driving it." He said the auction company apologised and promised that in future all rebuilt cars offered on the site would be required to have a fresh MOT.
Another buyer said, "'Central locking not working' isn't usually interpreted as 'none of the door locks work, even with a key'. This is a mis-description that would have reduced the value of the car. It's going to cost me a lot to resolve it." The auction house apologised to the buyer and said, "In cases where there has been a misrepresentation from the vendor, we do try to find an amicable solution between the buyer and the vendor."