If I still had my old 1984 Saab 900 then I'd certainly be buffing it up for entry into the next available Festival Of the Unexceptional. You might feel this upmarket saloon from Sweden has rather too much mystique for its prominent rubber-clad bumpers to be jostling Datsun Violets and Talbot Solaras. But I should perhaps explain this was by no means a 900 Turbo or Convertible.
Back in the early 1990s I had negotiated one of those bizarre, convoluted pay packages with my boss that don't exist these days. There was no chance of a company car as a perk for my dedication to the business – and they didn't do Luncheon Vouchers or gym membership – but if I bought something myself then he'd add it on to the company's insurance.
How much is your car to insure? Find out in four easy steps.
Get a quote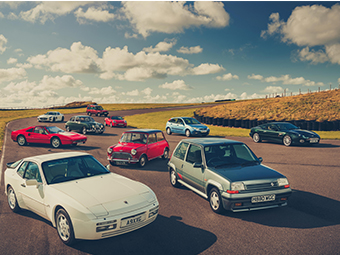 It could therefore be a plush car but a line was drawn at such boy racer appellations as GTI, GTE, Sprint, XR, GTA, GT indeed, probably even S was a no-no, and definitely not Turbo (although Turbodiesel may have been allowed, but they smelled).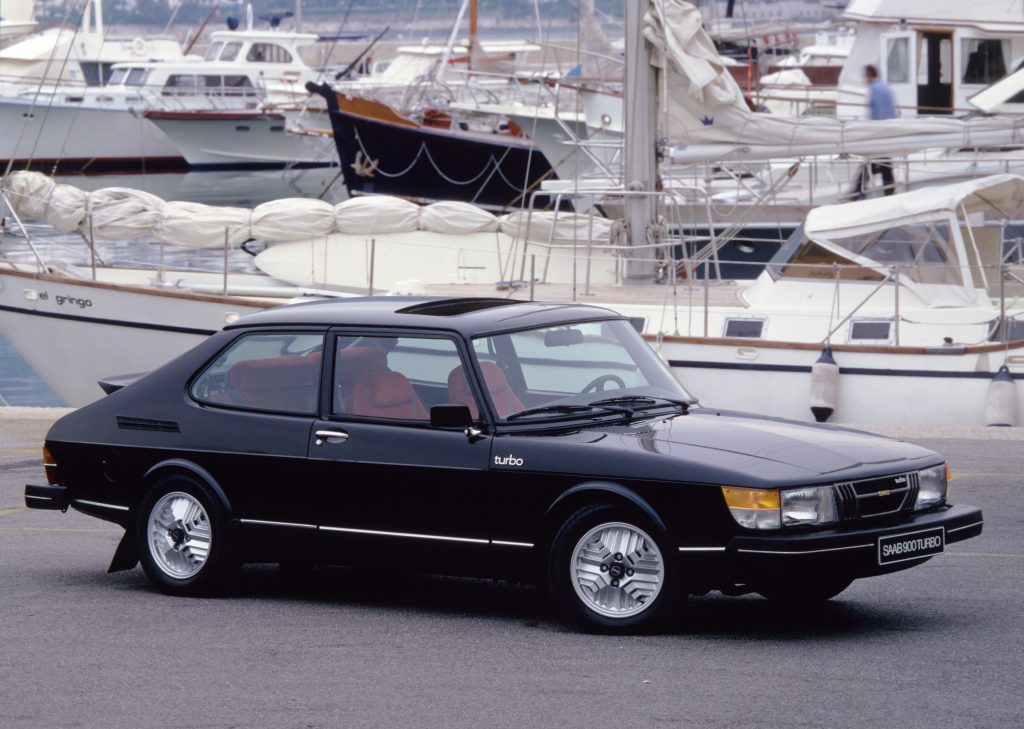 For some unfathomable reason I was quite drawn to the Peugeot 305 and Volkswagen Jetta. But a very basic Saab was always going to have more charisma, and my (steel) wheels of choice was eventually pinpointed to a village garage in Surrey for £1800. It was in very tidy nick but they seemed delighted to wave me off in it.
That must have been down to the extraordinarily humdrum and undesirable spec. It was the four-door 900 GL Sedan version (I think the 1979-84 900 remains unique in having been offered as a two-door saloon, three-door hatch, four-door saloon, five-door hatch and two-door soft-top) with a carburettor 2-litre engine and three-speed automatic gearbox. The original order sheet for my car must have left every option box unticked because it had wind-up windows, cloth upholstery, a radio without a cassette slot, rubber mats and mirrors with the indignity of needing hand adjustment.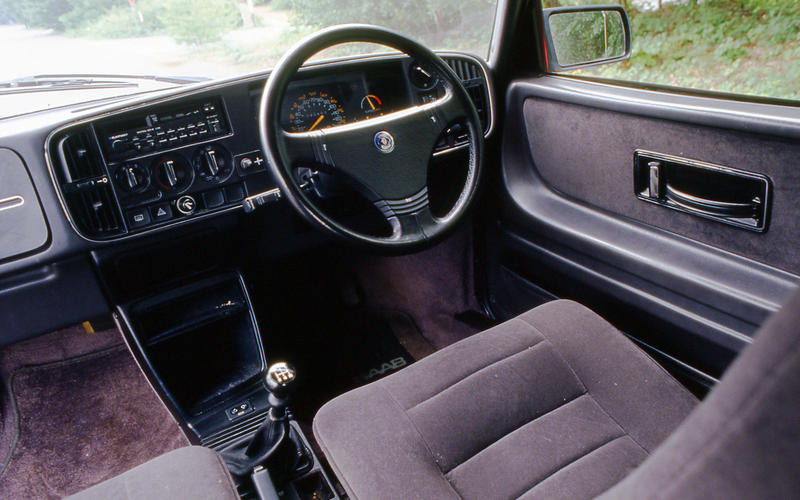 Obviously, it was no firecracker on the move, and a bit ponderous, but the grip with its engine tilted over under that long bonnet for a low centre of gravity and driving the front wheels, was tenacious. Every day I had to cleave my way through the urban sprawl of south-west London to reach the office in the Saab, which was absurdly thirsty for the task. A Peugeot 205 would have been much suitable, but then it wouldn't have had the 900's fantastically comfortable driver's seat, jet-fighter view out of the radically curved windscreen, and just generally padded and insulated feeling that made travelling though Croydon backstreets less scary. A tank. Yes, that's right – a great big tank.
The 900 had a strange backstory. The centre section passenger cell was all but identical to its 99 predecessor that had been around since 1967, but the 900 had a longer snout and stretched-out tail that gave it the appearance of an anteater on wheels. And it was packed with strange yet eminently sensible features, like doors that tucked under the car so there was no sill to climb over, a dashboard curved around the driver, and an excellent Swedish logic to the controls that put the things you used most often – like the radio knobs – in the most prominent positions. Everything about it had the practical, rubber-faced unbreakability of something you'd find in a hospital corridor.
Mine had an unscrewable radio aerial, for example (more Croydon-proofing) and you could fold down the back seat for a vast, flat load floor that you could sleep in (I did that, supremely hard and uncomfortable, but still possible).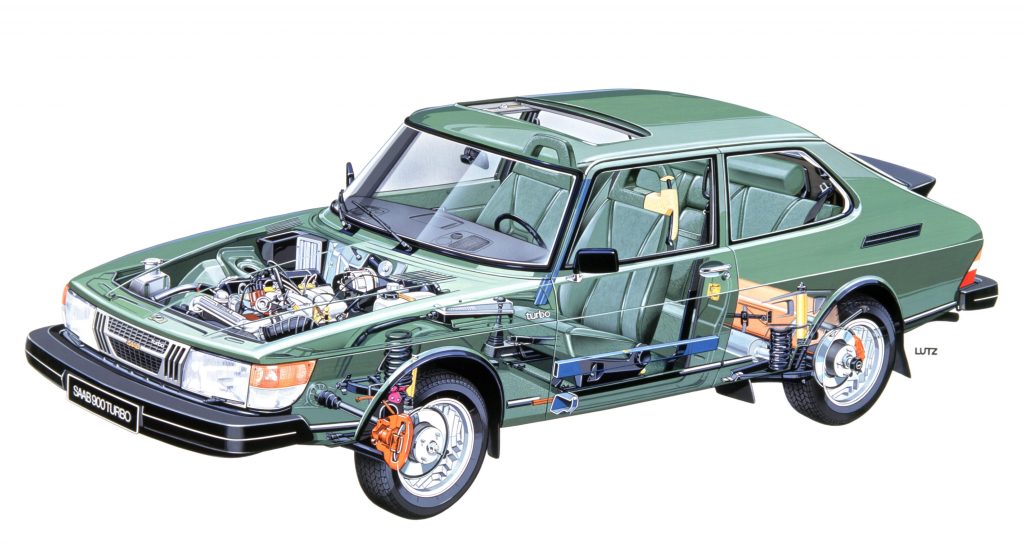 I know the 900 Turbo was a great car, but I've never driven one. In the three years I had my 900 they were all I ever saw, never any other plain ones like mine. And while I flashed lights and waved the 900 Turbo drivers never deigned to respond.

Yet all of us original 900 owners hated what happened in 1993, when Saab launched its new 900. With General Motors now at the helm, Saab was being forced to fall in with normality, using the Vauxhall Cavalier as a basis and then adding some of the old 900 quirks – like its ignition key position between the seats – as mere garnish. It lost its way and, ultimately, closed its doors in 2016.
I did finally get a company car for good behaviour, and the 900 was surplus to requirements. You should never sell your cars to your friends but I did and, wouldn't you know, it almost immediately blew a head gasket and stranded him somewhere on the way to an important meeting. But I look back on my days with this most boring of Saabs with the same rosy glow as its aircraft-inspired instruments.
Hurrah for the humdrum: the highlights of the Festival of the Unexceptional (2014 to 2019)