Fast family cars are a peculiar concept. There's no surer way to attract disapproving glances from your better half and suffer an impromptu redecoration of the rear quarters from queasy kids than driving a saloon in the manner of a sports car, but for others the ability to combine practicality and pace makes them the ideal car.
The concept has been well trodden by Jaguar and Rover, BMW with its M cars, various AMGs and S-badged Audis, but there are many other niche machines during the 1980s and '90s that were designed to take a family at speed – whether or not they enjoyed being hurled about the place by mum or dad. So many, in fact, that you've probably forgotten that half of them existed.
How much is your car to insure? Find out in four easy steps.
Get a quote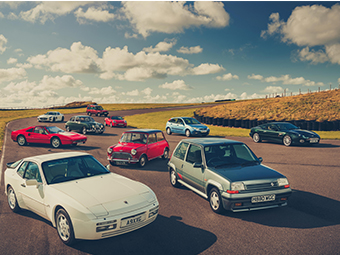 And you'd be forgiven for not remembering them. Most have vanished into thin air, just as they'd vanish over the horizon back in the day when an enthusiastic driver was at the wheel. Looking back at some of the period's favourite fast family cars, we celebrate their quirks and reveal how many remain registered on Britain's roads. The numbers are depressing but the cars were anything but.
Vauxhall Cavalier Turbo 4×4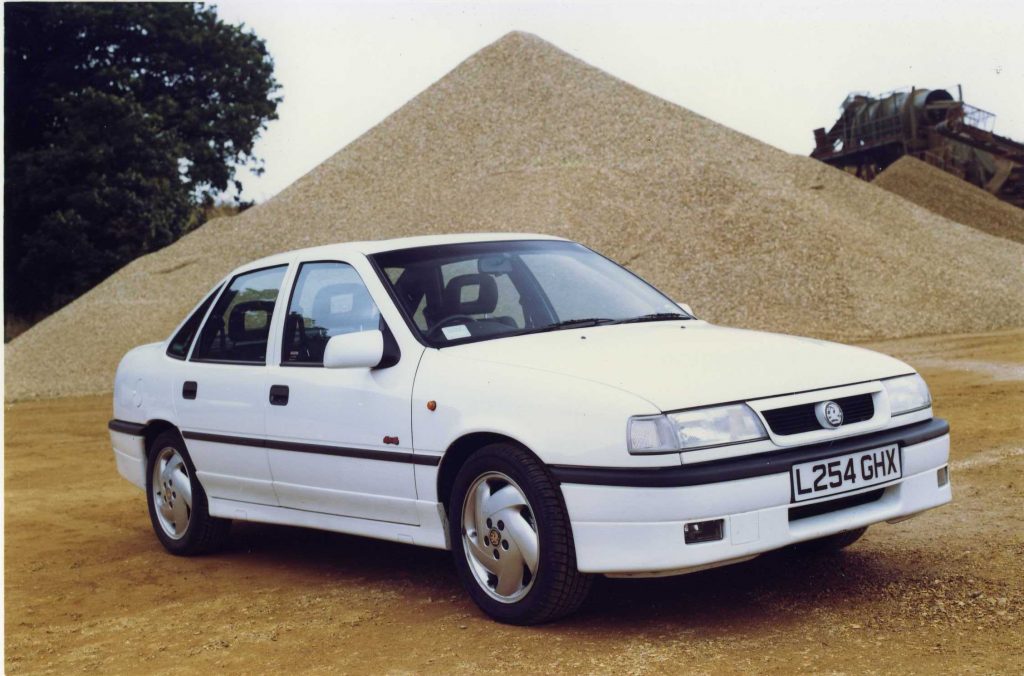 How many left? 32 registered on the road
In a just world Vauxhall's attempts at hotshoe Cavaliers shouldn't only be remembered by diehard Vauxhall enthusiasts alone. After all, the model had a high profile in the BTCC, culminating with John Cleland's title in 1995, and there was no shortage of performance-orientated versions of the third-generation car launched in 1988 – the SRi, the "red-top" GSi 2000 – so called because of the red cam cover of their uprated engine – and of course the V6 models, the latter making a healthy (for the time) 167bhp.
But topping them all was the Turbo, with all-wheel drive, a six-speed manual transmission and a 204bhp turbocharged four-pot under the bonnet. It was no slouch, capable accelerating to 60mph in 6.4 seconds and going on to 149mph. At launch in 1992 the closest cars in concept were Cossies and Integrales but perhaps car enthusiasts' collective amnesia is because despite its undoubted performance, reviews noted that even this hottest of Cavaliers failed to engage its driver. It's a shame a little more BTCC bite never made it to the road. 32 remain registered for the road. Let's hope things stay that way now that the car is somewhat more cherished than it was in its day.
Audi 100 S4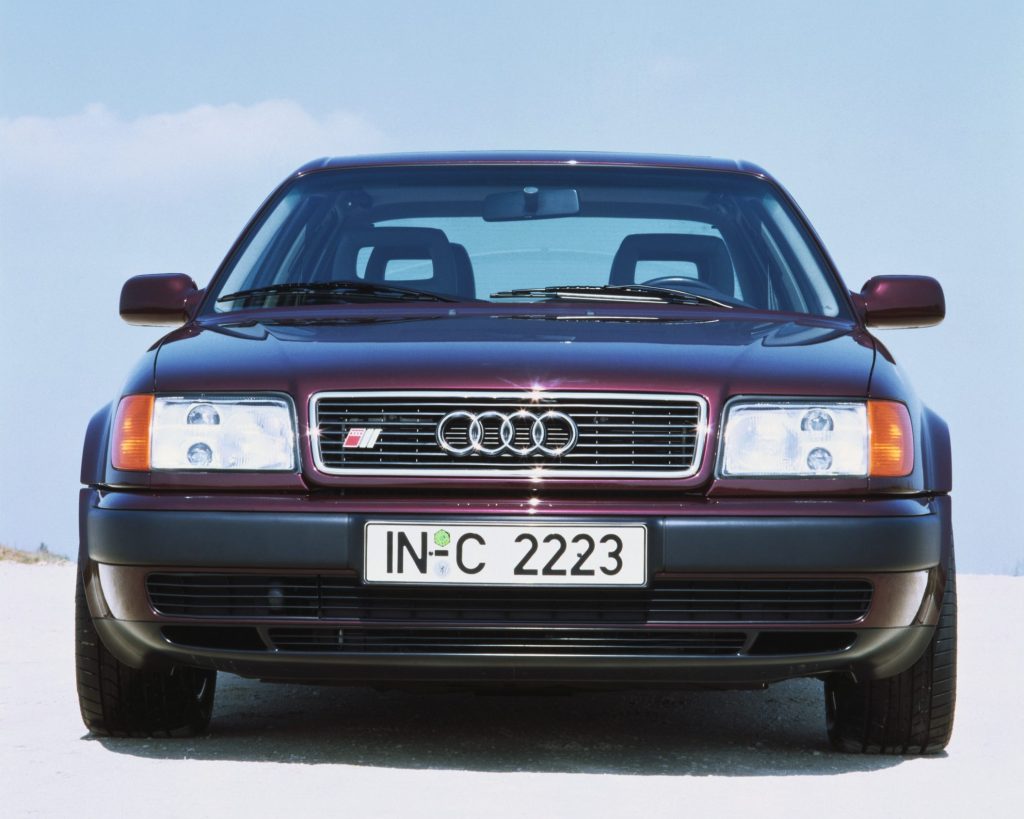 How many left? 20 registered on the road
You can barely move for S-badged Audis these days but the first S models arrived when Audi's model range was numbered rather than alphanumeric. The Audi 80's performance model was dubbed S2, while the sportiest 100 received the S4 badge. Confused? You might be, because the 100 would eventually be rebadged A6 and with it gained an S6 range-topper, while the later A4 – the 80's replacement – would adopt the S4 badge.
The 100-based S4 though was very much the contemporary Audi performance car, with a turbocharged five-cylinder engine mounted somewhere by the headlights, and all-wheel drive to put every one of its 230bhp and 258lb ft of torque to the road. As such it'd dispatch 0-60mph in around 6.4 seconds regardless of weather conditions and go on to nearly 150mph, but another Audi characteristic of the time – safe but uninvolving handling – no doubt helped keep it out of the limelight.
Citroën CX GTi Turbo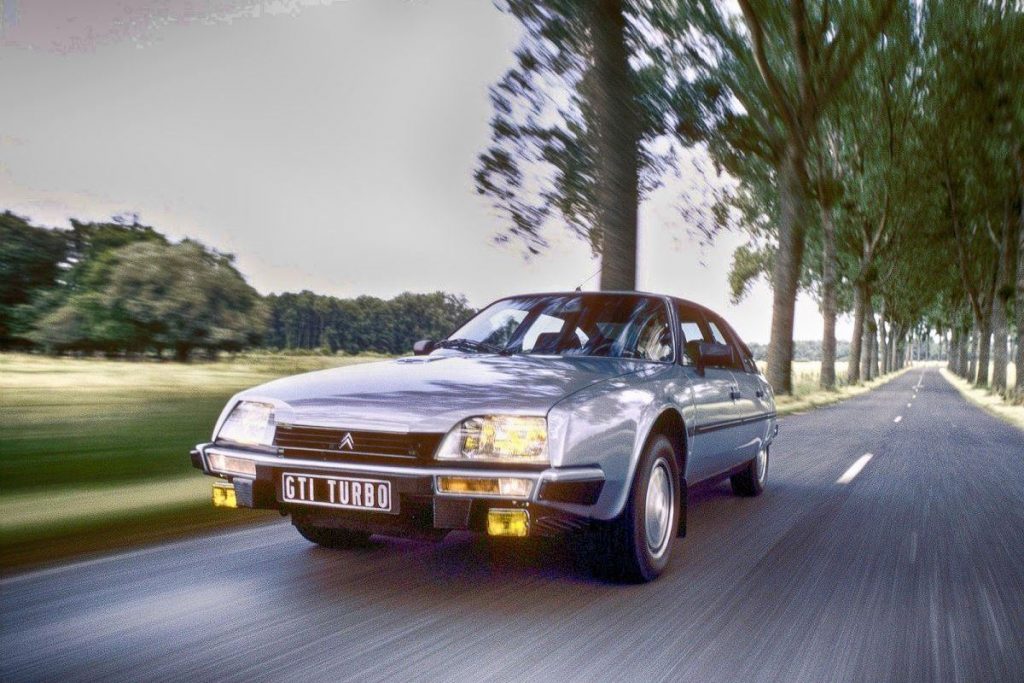 How many left? 16 registered on the road
In 2021 it's difficult to imagine a time when one of the quickest cars on the road might have been a Citroën, but in 1985 a good case could be made for the CX GTi Turbo. Just a year before another CX, the Turbo-D, had set new standards for diesels with its 121mph top speed. But by fitting the GTi with a 2.5-litre turbocharged four cylinder making 166bhp and 217lb ft of torque, Citroën now had a near-140mph car on its hands.
That's quite remarkable when you consider the CX had debuted in 1974 to replace no less than the Citroën DS – a car known for its beauty and comfort but not for its speed. And all the other CX qualities remained, from a ride quality impervious to the surface below, to styling that makes today's four-door coupes look as rakish as a block of flats and a cabin that made a Mercedes S-Class seem cramped.
Renault 21 Turbo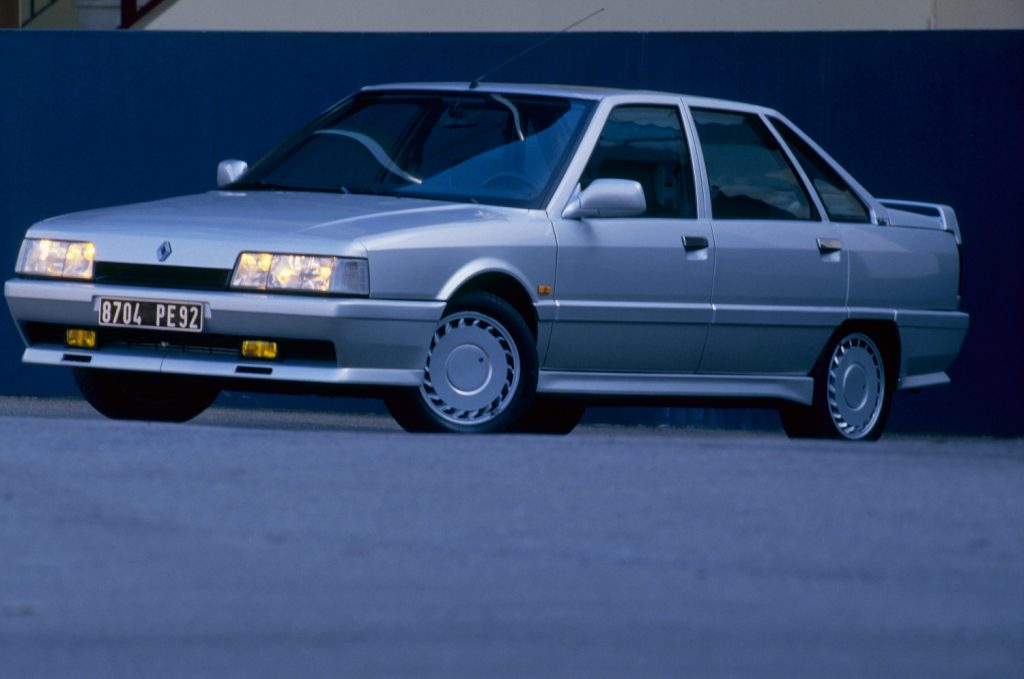 How many left? 15 registered on the road
Renault pioneered turbocharging in Formula 1, and it certainly got plenty of marketing value from forced induction throughout the 1980s and early 1990s. Renault launched the mid-engined Renault 5 Turbo and the 18 Turbo in 1980, the 5 Gordini Turbo in '82, the Fuego Turbo in '83, and by the end of the decade nearly the entire Renault range had a turbocharged variant – and one of the best was 1988's Renault 21 Turbo.
By then, Renault had really got the hang of things. Using a 2-litre four-cylinder as its base, a Garret T3 strapped to the side enabled 173bhp and a top speed of just over 140mph, enough to see off a BMW 325i and put the frighteners up a Sierra Sapphire Cosworth. It wasn't all about speed though – the 21 Turbo had a genuinely good chassis too, blending pliancy with agility, with its blocky, Lego-like cabin design the only real weak point with reviewers.
Volkswagen Jetta GTI 16v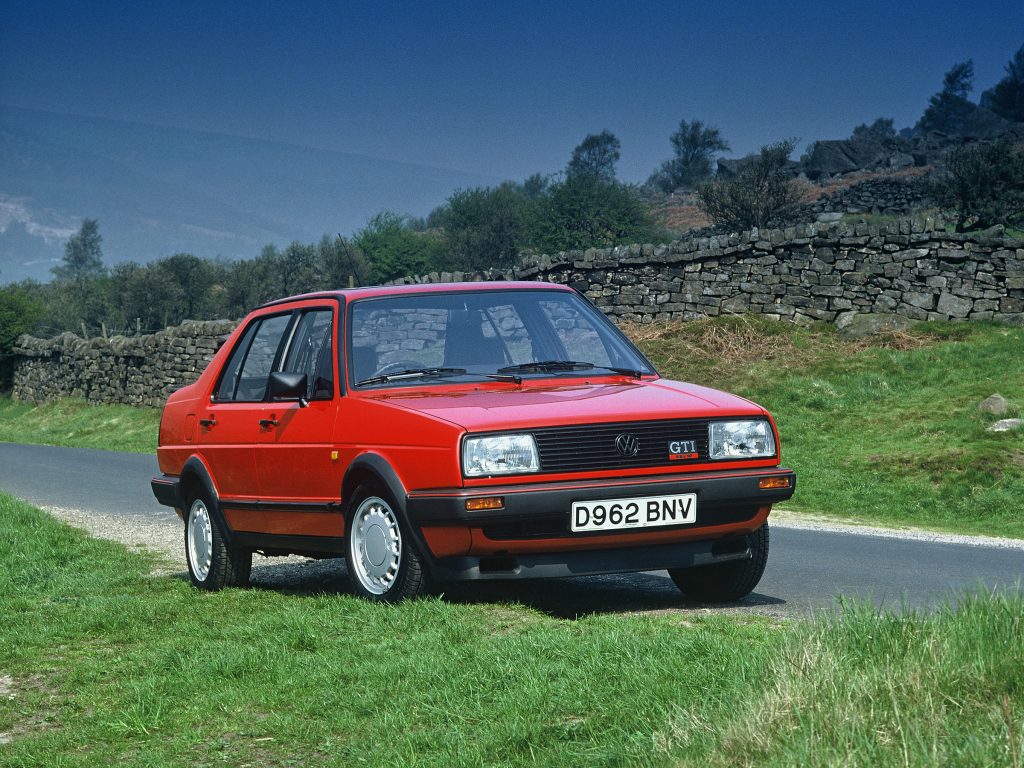 How many left? 13 registered on the road
Pity Volkswagen's four-door family cars, forever living in the shadow of the all-conquering Golf. You sense VW doesn't really know what to do with them, as evidenced by its multiple name-changes over the year: Jetta for the first few generations, then Vento, Bora, and then back to Jetta again for the recent models.
Obscurity though is a small price to pay for being able to borrow the same engines, and that means more often than not there's been a Jetta with GTI power, or, later, VR6 versions of the Vento and V5 Boras. The innocuously-badged Jetta 16v was equivalent to the Mk2 Golf GTI and had all that car's good points, from a healthy 139bhp twin-cam 1.8 under the bonnet, to excellent handling. In fact, in 1987, Autocar went as far as saying it handled better, the extra weight hanging behind the rear axle improving its balance. Yet with only 16 left registered in the UK, its fate hangs in the balance.
Subaru Legacy 4 Cam Turbo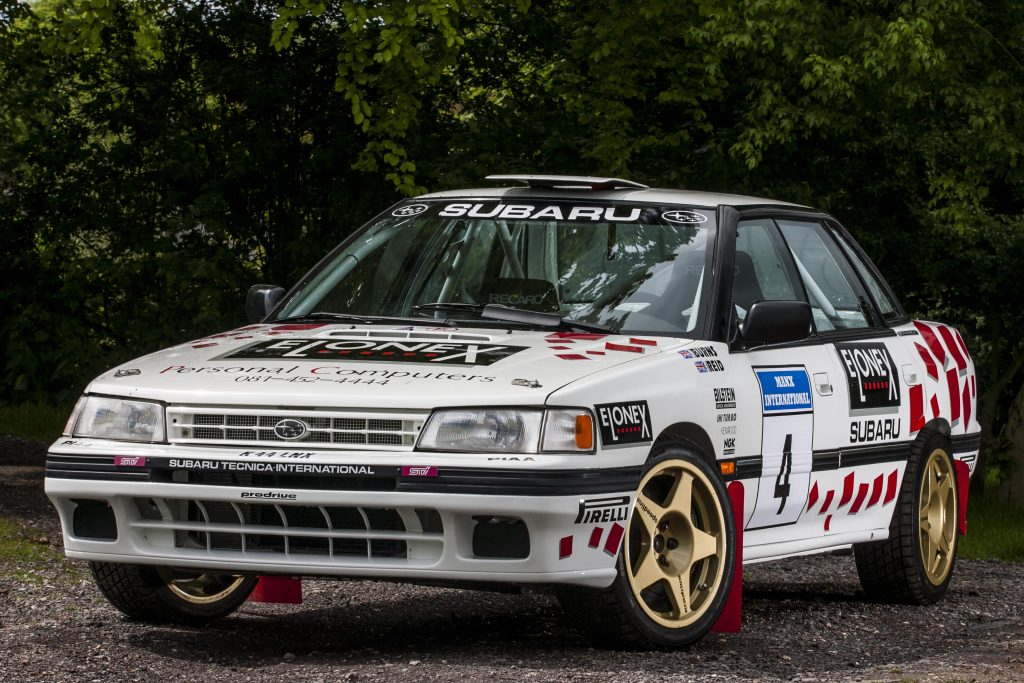 How many left? 12 registered on the road
Think Colin McRae, think Subaru Impreza – but prior to its introduction during the 1993 season, Subaru's rally weapon of choice was in fact the larger Legacy, and before the Impreza Turbo became the performance bargain of the 1990s, one of the most accessible ways of getting rally performance with family practicality was the Subaru Legacy 4 Cam Turbo.
How accessible? Under £18,000 in 1992, at a time when an Escort Cosworth was over £21,000 and a Delta Integrale nearly £24,000. Being marginally heavier than either (something the Impreza would fix) meant it wasn't quite as brisk, with a 0-60 time closer to seven seconds than the six of the Escort and Delta, but its 197bhp flat-four still made all the right sounds and reviewers rated its chassis too. A small but significant slice of rally history, if you can find one…
Peugeot 405 Mi-16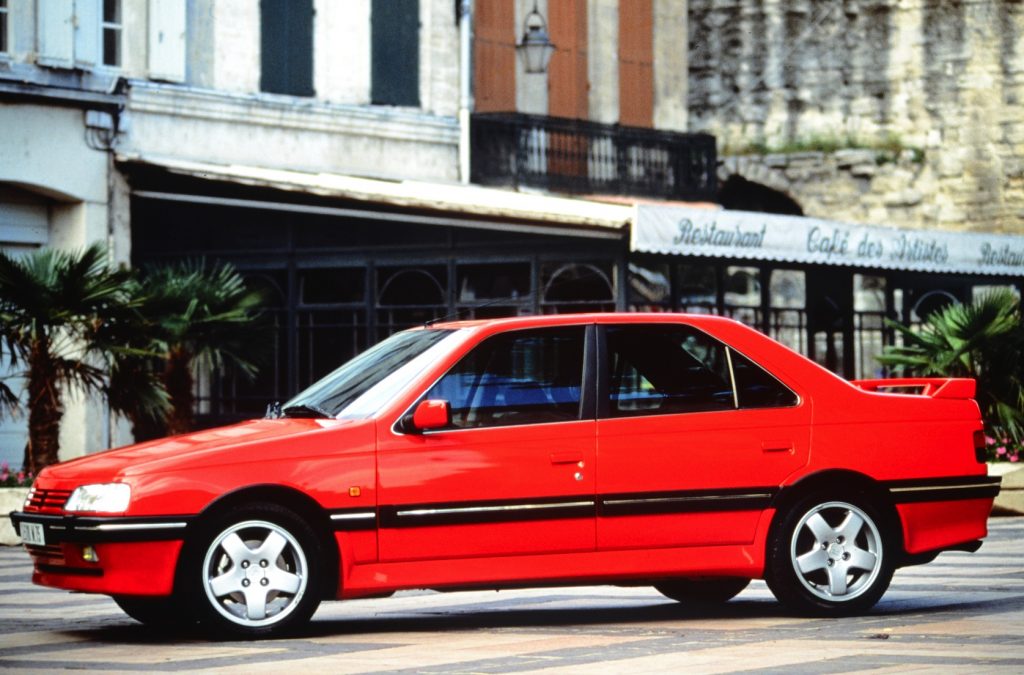 How many left? 7 registered on the road
We're down into single digits now, with only seven of these on the road. Why so few? Blame the 1990s tuner era, which led to the decimation of Peugeot 405 Mi-16s and its Citroen cousin, the GTi. It isn't that "Maxers" were turning either into dodgy BTCC replicas or squeezing subwoofers into their voluminous cabins. Quite the opposite in fact: They were removing their powerful 16-valve engines to cram into the smaller 205 GTi.
No doubt those 205 GTis were hugely entertaining during their brief but hectic lives, but by removing their hearts, modders were culling one of Peugeot's best performance cars with every single transplant. The 405 Mi-16 rode and handled beautifully, looked decidedly handsome (the shape made for a fine BTCC racer too), and their 160bhp motors facilitated a 140mph top speed. Peugeot even made a 200bhp T16 for left-hand drive markets, but it's a shame so few appreciated the standard car's fine balance of qualities. With just seven registered at the time of writing, this is one of the rarest lions of all.
Volvo 440 Turbo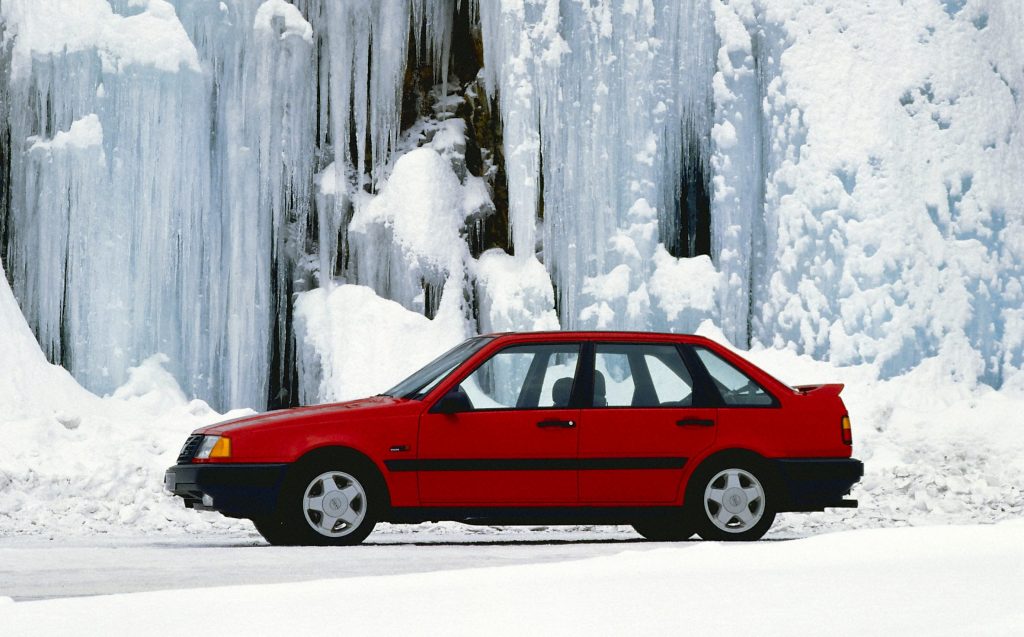 How many left? 5 registered on the road
A few quick Volvos probably spring to mind if you're at all familiar with the brand. The image of Rickard Rydell kerb-hopping an 850 estate in the 1994 BTCC season changed the Swedish car maker's image overnight and the 850 T5 and 850 R models that Volvo launched in response still have a following today. As do the older "turbo brick" Volvos from the 700 and 900 series.
Bet you've forgotten about the 440 and 460 Turbo though. Volvo's front-wheel drive family was an odd one, including not just the two Netherlands-built family cars but also the quirky 480 coupe. And just as there was a turbocharged 480, so too were there turbocharged versions of the 440 hatch and 460 saloon. Not the quickest bricks in Volvo's history, it has to be said, the Renault-derived 1.7 producing 122bhp and the cars good for 124mph. But quicker than their stablemates, and rare now.
Rover 420 GSi Turbo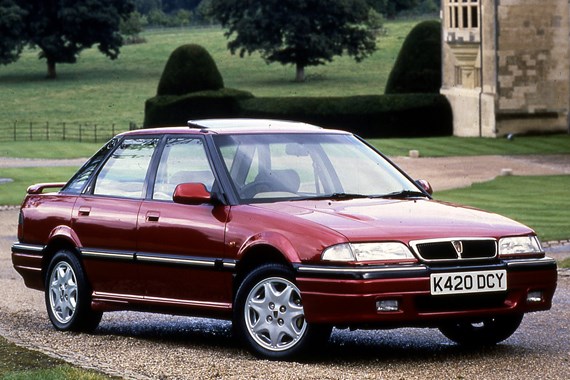 How many left? 4 registered on the road
Rover's SD1s and Vitesses are relatively well known, but back in the 1990s, and before free-revving K-series motors became the powerplant of choice, Rover toyed with turbocharging. The "Tomcat" coupe was the most prominent recipient but Rover fed its 2-litre T-series into other models too, including the classy 400 saloon.
Its name, GSi Sport Turbo, was rather less classy than Rover's image, but mechanically it was largely identical to the Tomcat, putting a full 197bhp to the front wheels at a time when anything over about 150bhp raised eyebrows. Outward signs of its potential were subtle, with just seven-spoke alloys and a small boot spoiler, while a Torsen diff helped it record a 6.4-second 0-60mph run. Perhaps its relatively low profile now is down to rarity: GSi Sport Turbos were built to order only.
Mitsubishi Lancer GTi-16v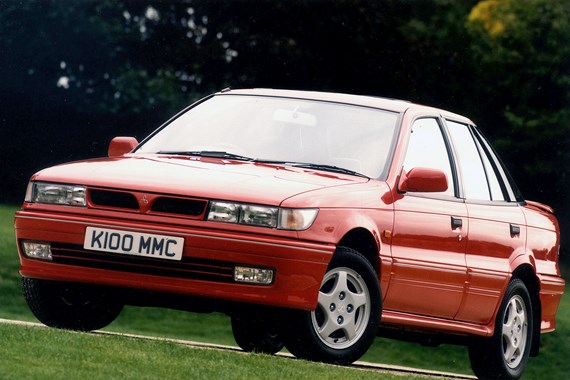 How many left? 3 registered on the road
So often has the word "Evolution" been appended to the Lancer badge it's easy to forget that Mitsubishi offered more prosaic versions of its family saloon too. Even easier to forget is that those humble Lancers came with performance variants of their own, from the 1600 GSR of the 1970s to the early 80s Turbo.
While some were still dabbling with turbochargers in the late 80s though, Japanese firms were turning to high-tech 16v heads and high revs in order to make power. Okay, so 1988's Lancer GTi-16v wasn't quite at Honda VTEC levels, making 124bhp at 6500rpm, but the free-revving unit made for a sporty package – if not quite a class-leading one. However, finding one today is a case of needles and haystacks.
Fiat Croma Turbo i.e.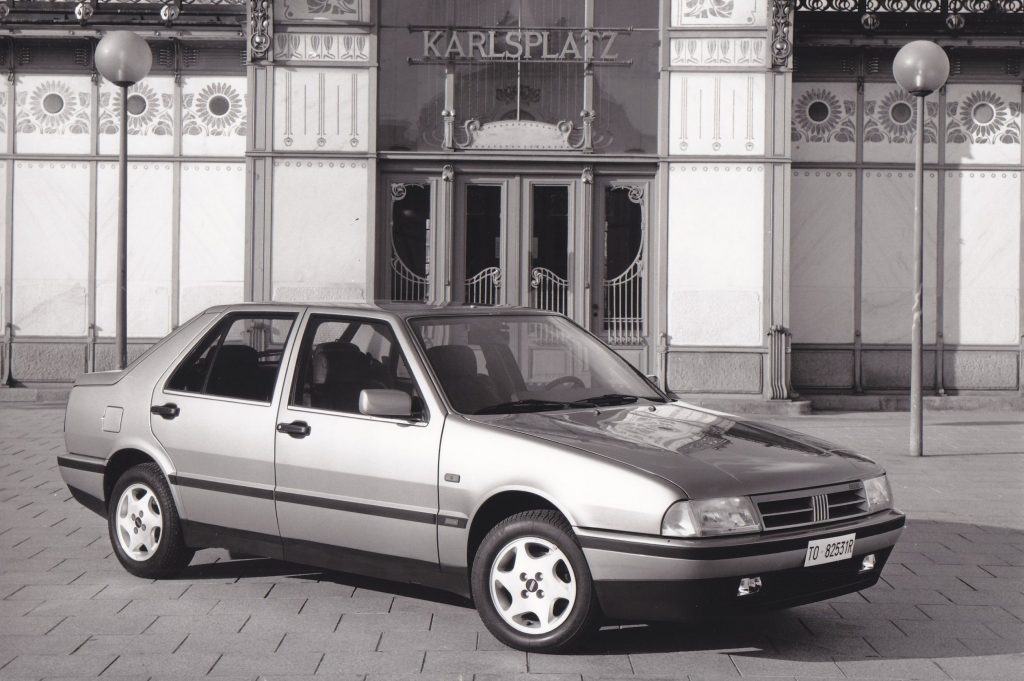 How many left? 2 registered on the road
And our rarest fast family car is… the Fiat Croma Turbo. You may be familiar with the Type Four platform of the 1980s, even if you don't know it. That's because it formed the basis of three popular large family cars of the era – the Alfa Romeo 164, the Saab 9000, and Lancia's Thema. Oh, and a fourth, no doubt the most forgotten of the quartet, the Fiat Croma.
All had performance variants, Lancia's Ferrari-powered Thema 8.32 being the best remembered and, some would argue, most flawed, but Fiat had its own with the Croma i.e., using the turbocharged Fiat twin-cam also found in the Lancia Delta HF Turbo. With a maximum of 153bhp it wasn't the quickest of its Type Four family, but all that torque going through the front wheels made it amusingly brisk; Motor Sport magazine enjoyed their drive in 1986, even if it proved an early introduction to the concept of torque steer.