The 2021 BMW M3 coupe and M4 saloon are, well, not without their detractors. Most of that venom is directed at their new face, which takes BMW's historic kidney grilles to new lows: the new grilles droop far below the bumper, making a face with the same oversized grille treatment as so many other high-end, luxury/performance vehicles. What you see below is the front end that Chip has to start with.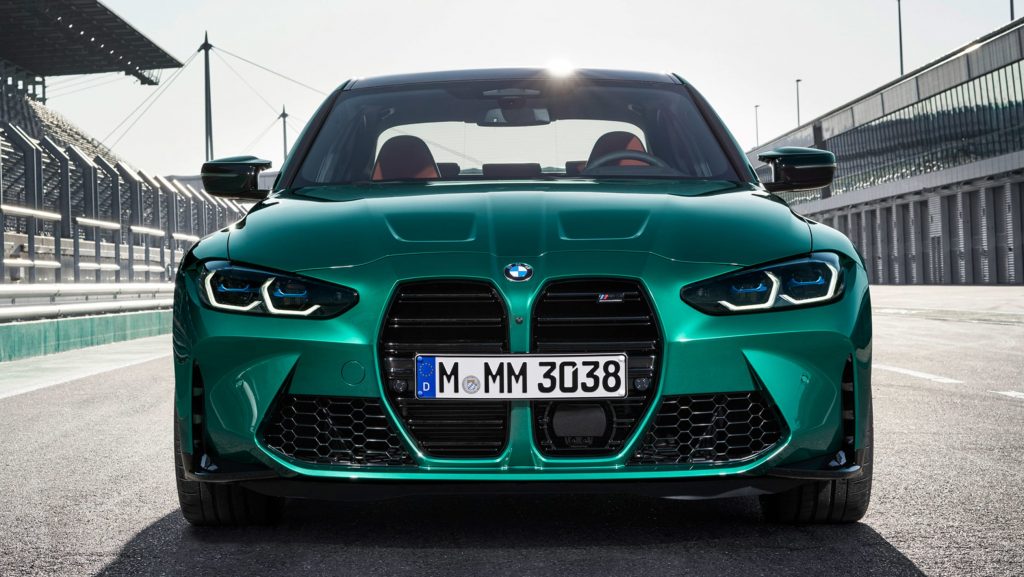 Certainly not what you'd expect from BMW, and the number plate makes matters worse. Chip describes it as looking like it has lost two front teeth. Since the problem is limited to the front, Chip refrains from the side or front three-quarters view of previous episodes and goes for a full-on nose job.
In his first sketches, Chip keeps the grille's full height by pushing the functional "bumper" out of the shadows and into plain sight. The grille then becomes a secondary design element, behind the bumper. Chip also adds cohesiveness by matching the shape of the lower air intakes to the headlights' form and reorienting the grille bars vertically: this matches M-series grille designs of the past. He then adds angular lights in the lower valence to visually widen its face.
His finished design is rendered in black, white, and grayscale to complete his sophisticated re-think of the BMW M3 and M4. So, how much better is Chip's re-think of the latest BMW sports tourer? Have your say, below.
Via Hagerty US