In this Ultimate Drag Race, Hagerty video host Jason Cammisa decided to pit the legendary Porsche-built Mercedes-Benz 500E against the fastest estates in the world: the E34 BMW M5 Touring and the Audi RS2 Avant, which was also built by Porsche!
He's joined by Sports Car Club of America hall-of-fame racer Randy Pobst, and the results are surprising. Will the Mercedes' 4-speed automatic kill its chances against the two other manuals — a five-speed in the M5 and a six-speed in the Audi? And what's with the six-cylinder E320 dogleg manual wagon and its DOHC 24V 3.2-litre straight-six?
How much is your car to insure? Find out in four easy steps.
Get a quote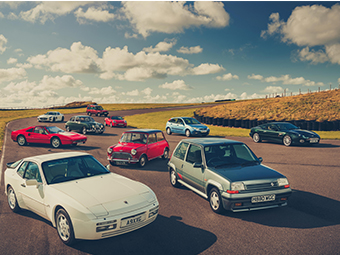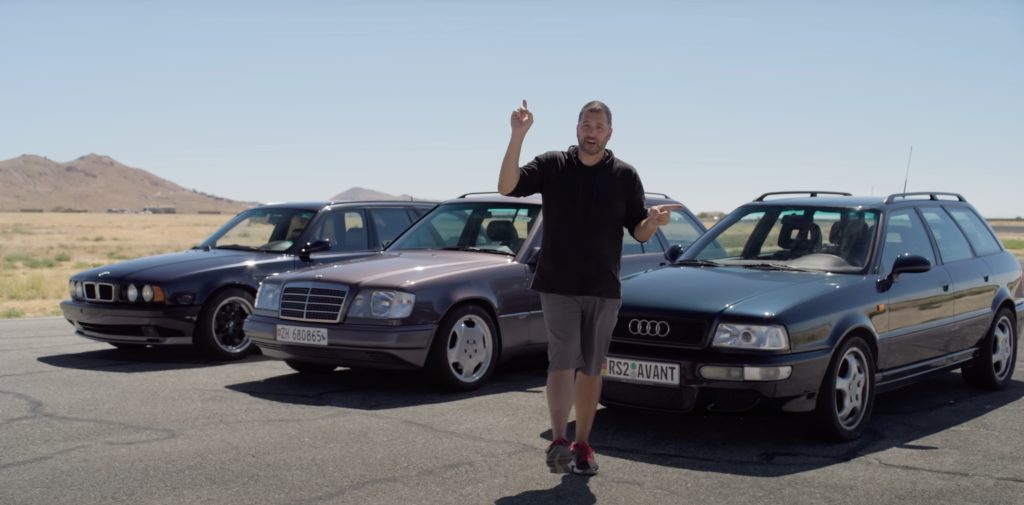 The 3.8-litre S38 is the biggest straight-six BMW has ever made, and it produced 335bhp at an insane, independent-throttle-body-screaming 6900rpm. The Audi's much-smaller 2.2-litre, 20-valve turbo five-cylinder made 311bhp, and the 5.0-litre quad-cam, DOHC 32-valve Mercedes V8 made 322bhp. But! It had variable valve timing so it hammered the others on torque.
The next question is: Can any of these 1990s legends keep up with today's slowest sports car, the Mazda MX-5? You'll be surprised by the outcome.