Alongside dedicated sports cars, and hot hatchbacks, the fast estate is probably the most desirable automotive format for driving enthusiasts. You don't need geeky, in-depth knowledge of the industry or godlike driving skills to understand why: your average hot wagon mixes performance and everyday utility like no other vehicle, and long ago threw off the dull and worthy estate-car image.
BMW hasn't always understood the concept, but with the new M3 Touring it clearly thinks there's a market right now. From our perspective, the only glaring issue is the price: nearly £90k, which seems like a lot for a 3-series with a box on the back.
How much is your car to insure? Find out in four easy steps.
Get a quote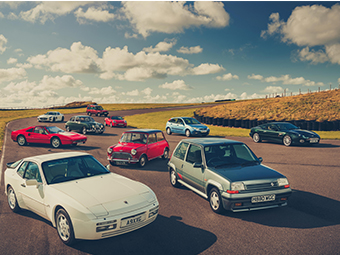 If you like the idea but don't wish to part with so much cash, we've come up with a few alternatives below, which should satiate your speedy station-wagon desires at all points from just a few grand up to around £20k. We've got front, rear, and all-wheel drive, flat-fours, inline fives, straight and vee-sixes, and a few V8s too – and all packed with practicality.
Subaru Legacy… any really (from £3000)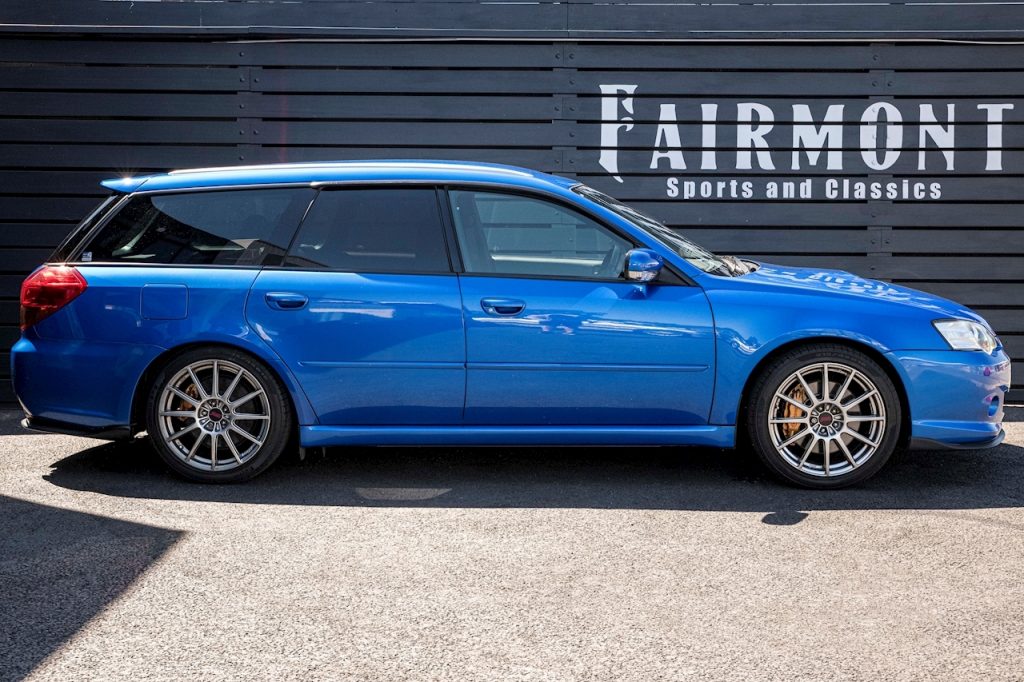 One we found: 2005 Legacy Spec B 'Tuned by STi', £18,750, Fairmont Sports and Classics
If the Subaru badge lacks the cachet of some of the other brands below, remember that when the model first appeared on the average enthusiast's radar, Subaru was at the top of its game in world rallying. And the top of its game in gaming, too, since plenty of us first experienced hot, all-wheel drive wagons in games like Gran Turismo in the late 1990s.
Pick a model with a turbocharger and you can't go too far wrong. All Legacy estates are practical, and over time Subaru has offered quick estates with everything from 2-litre and 2.5-litre flat four turbos, to a 3-litre flat six. Hunt down a Japanese GT-B, a B4 Blitzen or RSK, a Spec B, or a 3.0R for the quickest options. Buy the best-maintained you can find; even the very cleanest Japanese imports should come in at under £20k.
BMW 330i Touring (from £4000)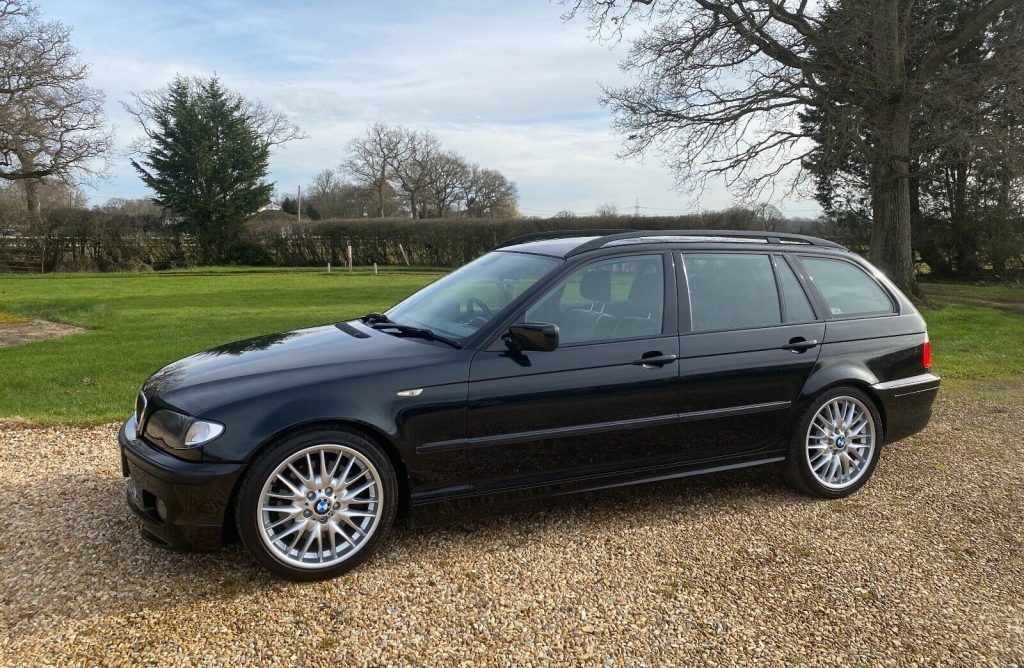 One we found: 2003 330i M Sport Touring, £5250, eBay
While BMW M has tackled the fast estate concept in only a sporadic fashion, it's much easier to find brisk wagons throughout BMW's mainstream range. So while an E60 BMW M5 Touring is the obvious choice for a list like this, a quick, entertaining, and considerably less risky alternative is to spend a lot less on a big-engined 3-series Touring, and specifically the E46 330i.
Prices seem to be creeping up for nice, well-maintained E46s, but as little as four or five grand will secure one, with the best not yet over the £10k mark. For that you get BMW's 3-litre M54 straight six in 231bhp form, and these days, primarily an automatic gearbox – manuals are a rare find, perhaps modified or drifted into oblivion by now. Still, seven seconds flat to 60mph isn't bad, and there's little faulting the E46's chassis, with keen handling and a well-judged ride. And in the right spec, an E46 Touring looks fantastic, too.
Volvo 850 R (from £4000)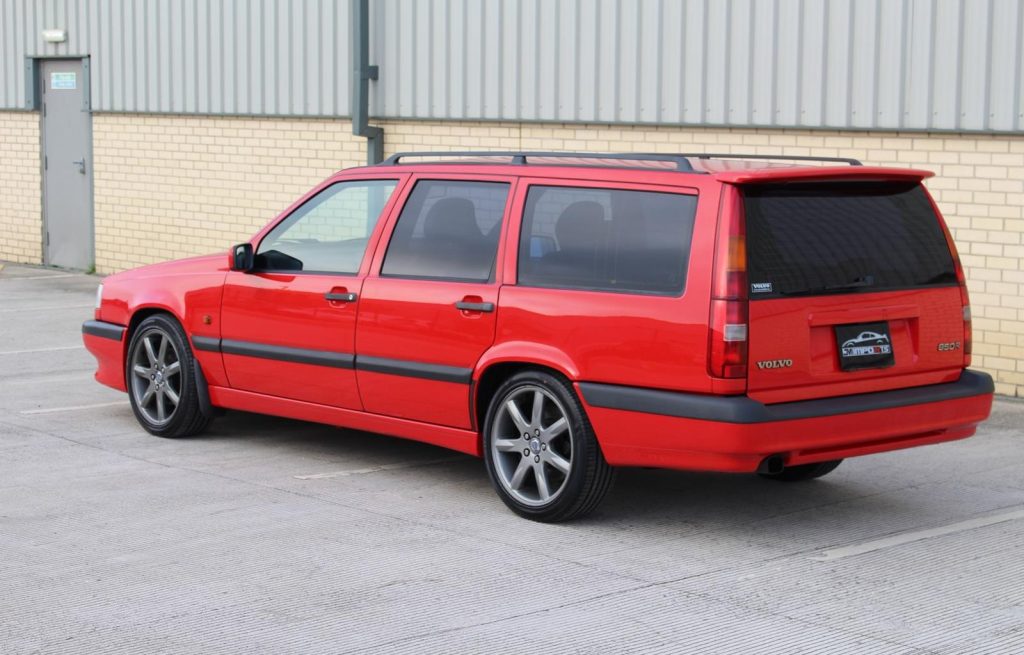 One we found: 1996 Volvo 850R, £10,995, JM Imports
The Audi RS2 might have truly invented the fast-wagon concept, but it was arguably Volvo that brought the idea to the masses. The moment it entered an 850 Estate in the British Touring Car Championship in 1994, the model became a legend, and Volvo, and estate cars, were suddenly cool. It hardly even matters that the 850 Estate wasn't that competitive on track.
The closest road-going equivalent was the 850 R, and while it used a 2.3-litre turbo inline five rather than a naturally-aspirated 2-litre like the racer, its 243bhp output wasn't a million miles behind the tourer, and it had the same boxy profile. 0-60mph was a 6.7-second run and it topped 155mph, but the remarkable thing was all that performance in probably the most practical shape on the road. The Hagerty Price Guide puts a "fair" car at £4100, but concours cars can cost £13,500 or more.
Alfa Romeo 156 GTA Sportwagon (from £10,000)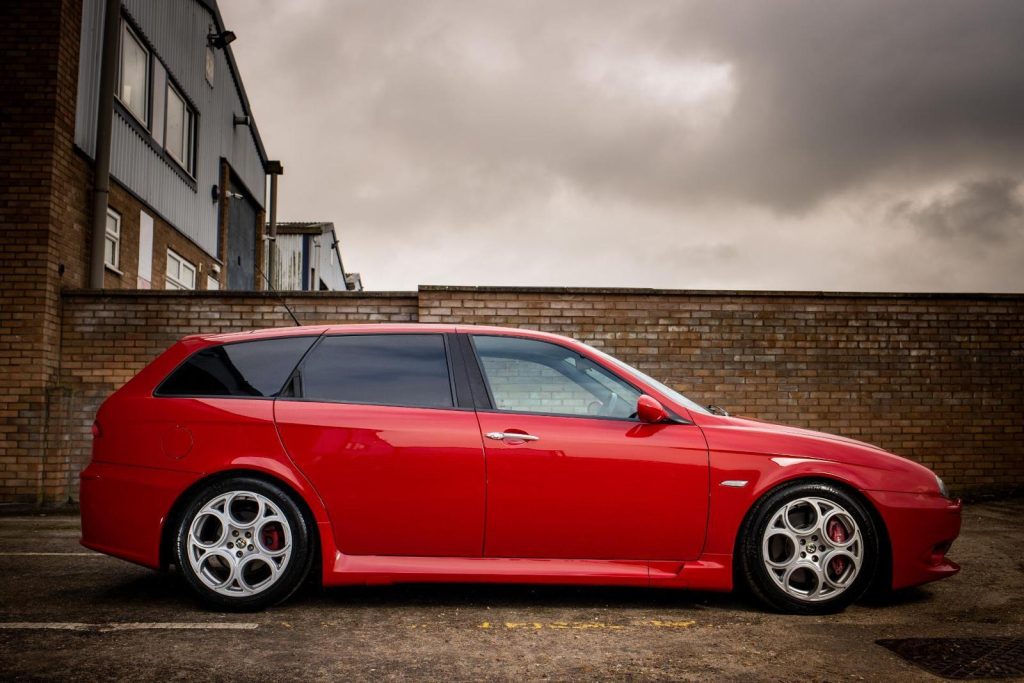 One we found: 2005 156 GTA Sportwagon, £19,950, Turbotechnique Ltd
Front-wheel drive might rule out Alfa's quick wagon for some, but if it doesn't put people off the Volvo 850, then it seems unfair to overlook the much prettier and even better-sounding Alfa. For the former compliment you can thank Walter de Silva, because the 156 is surely one of the most attractive small saloon and estate combos of all time. For the latter, credit Giuseppe Busso, who was still around to see, and presumably hear, the ultimate, 3.2-litre incarnation of his 60-degree V6.
In the GTA this engine developed 247bhp and 221lb ft, less than others here but when you hear it, you'll hardly care. The 156's chassis is imperfect, contemporary reviews suggesting it's best driven a few clicks down from maximum attack, while the Sportwagon's carrying capacity is… well, limited by estate standards, at 360 litres, or 20L less than a modern VW Golf. 60mph arrives in 6.1sec whether manual or Selespeed, but we'd opt for the former – it's more interactive, and less likely to expensively expire.
Audi RS4 (From £13,000)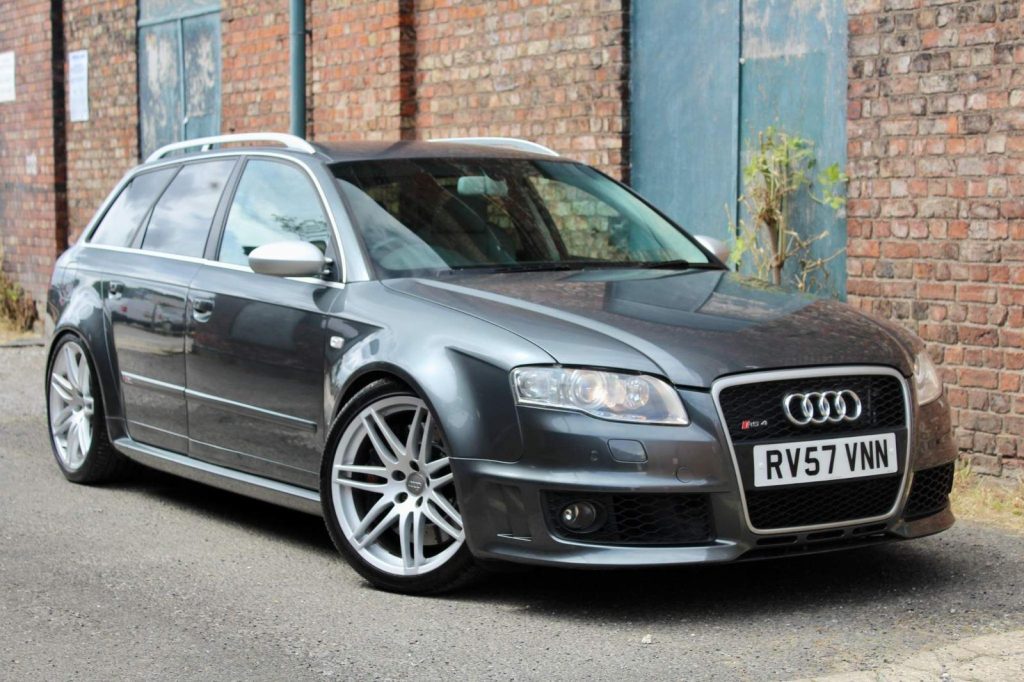 One we found: 2007 RS4 Avant, £16,995, Autopoint York
Every so often, Audi has the power to surprise. Whether it's changing the face of rallying (Ur-Quattro), creating a design icon (the original TT), or coming out of nowhere with perhaps the greatest everyday supercar of all time (the R8), there are some deeply talented engineers and designers at the company. And such people were also responsible for the B7-generation RS4.
With an engine closely related to that in the R8, it was off to a good start: 414bhp from a 4.2-litre V8, 60mph in 4.7sec, a manual 'box, and a rev limiter set at 8250rpm. And you'll want to take it there a lot, as it sounds fantastic, though impressively the chassis is just as good, with a naturally rear-biased torque distribution and talkative steering. With excellent cars available for under £20k, it's a performance bargain right now.
Mercedes C63 Estate (from £17,000)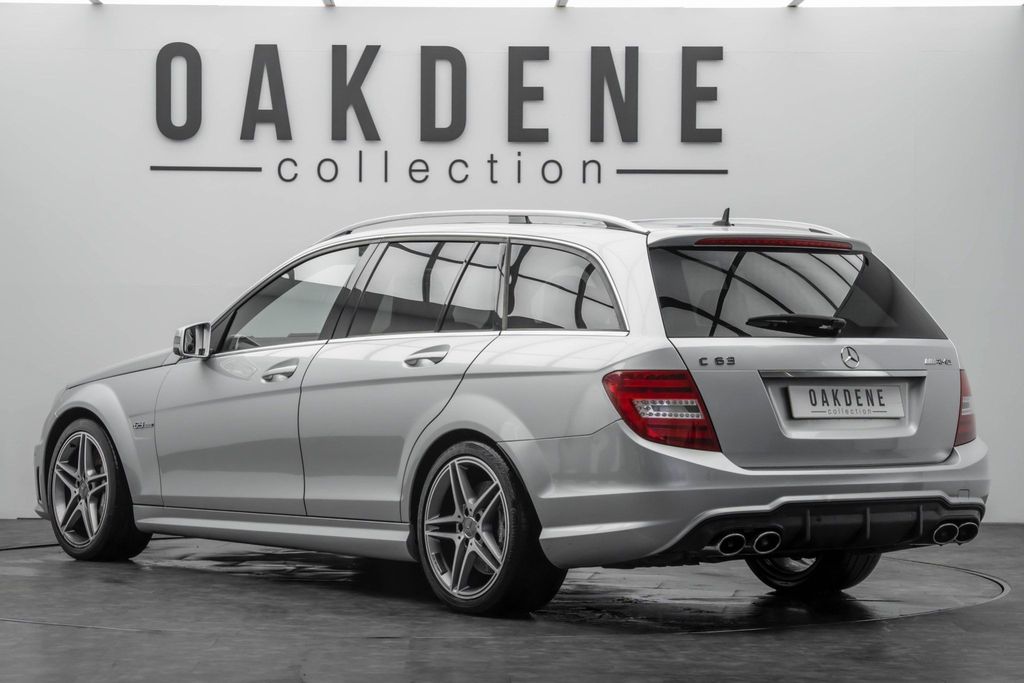 One we found: 2012 C63 AMG Estate, £21,980, Oakdene Collection
For our £20,000 budget you're looking towards the lower end of the Mercedes-Benz C63 AMG estate market, but that little combination of numbers and letters is still one of the most desirable of all fast estate cars – not least because it was among the last to place a large, naturally-aspirated V8 in a relatively compact estate body.
The W204-generation C-class was always a handsome shape but AMG's tweaks enhanced it further, and there's something very right about the estate body with the AMG's pumped-up arches. Something very right about 451bhp too, all sent to the rear wheels through a 7-speed auto. A Performance Pack bumped this to 480bhp later on, but you won't find these for under £20k yet. But rowdy performance, a balanced chassis, and great looks make the C63 hugely tempting.
Volvo V60 Polestar (from £20,000)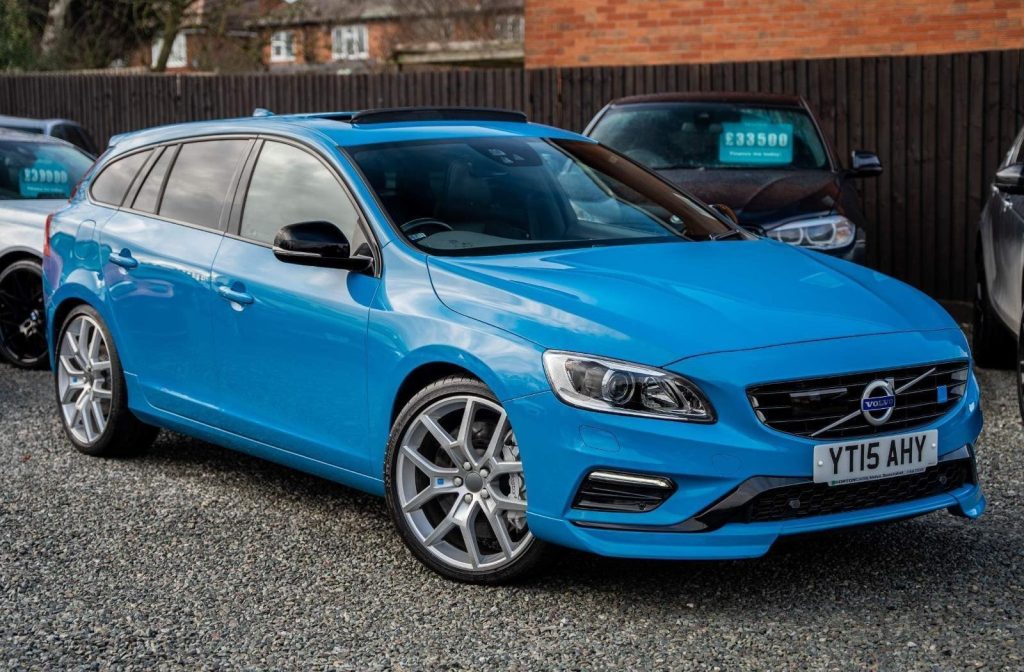 One we found: 2015 V60 Polestar, £24,750, Whitethor Cars
Slightly cheeky perhaps, since the V60 Polestar hasn't yet depreciated under our £20k mark. But we reckon it's a future classic, being interesting, good to look at, unique to drive, and fantastic to listen to – at least in earlier models with the 345bhp 3-litre, turbocharged inline six. Later four-cylinder cars were more powerful, at 362bhp, but can't get close for aural appeal.
The Polestar packed Öhlins adjustable dampers, a trait which has made it through to Polestar's subsequent electric vehicles. They didn't transform it into an all-time great handler, but it was quick and capable, and if you ignore the six's thirst, Volvo owners will be well aware of just how comfortable these interiors are to spend long periods of time in, making it a fine grand tourer. Perhaps not as iconic as the 850, but cut from the same cloth.
Check out the Hagerty Media homepage for daily news, features, interviews and buying guides, or better still, bookmark it.