It's 25 years since Volvo unveiled a jacked-up version of the V70 AWD estate car. As our list of outdoorsy wagons highlights, it wasn't the first jacked-up estate car, but it was one of the first to popularise the concept of a car that could mix business with pleasure. As at home on the daily commute as it is for doing lifestyle things at the weekend.
As older SUVs age disgracefully, most classic jacked-up estate cars seem to look better with every passing winter. We'd be delighted to spend the colder months rolling in one of these high-riding heroes, especially if it involves tackling snow-covered roads or venturing off the beaten track. Not every estate car on our list has four-wheel drive – and we're sure we've missed some of your favourites – but which one would you pick to live the lifestyle dream?
How much is your car to insure? Find out in four easy steps.
Get a quote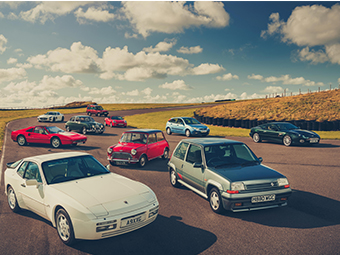 Volvo V70 XC and XC70
The Volvo V70 XC – or V70 Cross Country – was unveiled at the 1997 Frankfurt Motor Show, with a couple of bikes on the roof to promote its lifestyle credentials. This was around 18 months after Volvo launched its first four-wheel drive car in the form of the 850 AWD. 'Something of a first. A Volvo that's designed to leave the road,' was the headline, although with 95 per cent of the power sent to the front wheels, it was a car developed for green lanes, gravel tracks and slippery roads, rather than serious off-roading.
The XC upgrades over the standard V70 AWD were subtle but effective. Sixteen-inch alloy wheels, increased ground clearance, beefed-up bumpers, revised grille, side mouldings, roof rails with crossbars, different upholstery and – we can't we get excited at the thought of these – all-weather rubber floor mats. Power came from a 2.4-litre five-cylinder engine developing 193bhp, which sounded a treat. The name was simplified to XC70 for the 2003 model year.
Audi Allroad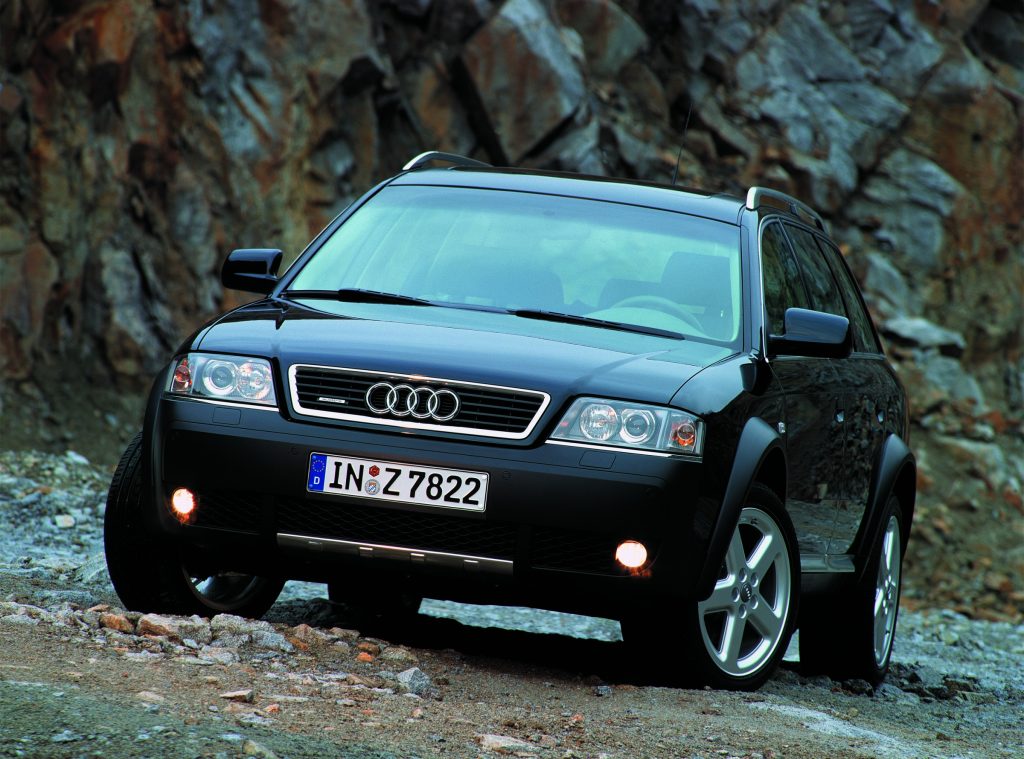 Volvo must have been doing something right because it wasn't long before Audi was battling the Swedish company for supremacy in the point-to-point car park. The Allroad was essentially an A6 Avant with permanent four-wheel drive, height-adjustable air suspension, remodelled bumpers, flared arches, contrasting brightwork, undertray protection and even special-purpose Pirelli tyres. The Allroad was more than a just a 'jack it up and hope it sells' affair.
In June 2000, when the Allroad went on sale in the UK, the 2.7-litre turbocharged petrol cost £36,630 and the 2.5 TDI £32,550. That's £63,600 and £56,000 respectively in today's money. Not cheap, then, but the fact that Allroad versions of the A4 and A6 remain on sale in the wake of SUV dominance is testament to Audi's off-road estate knowhow and the car's loyal following.
Subaru Legacy Outback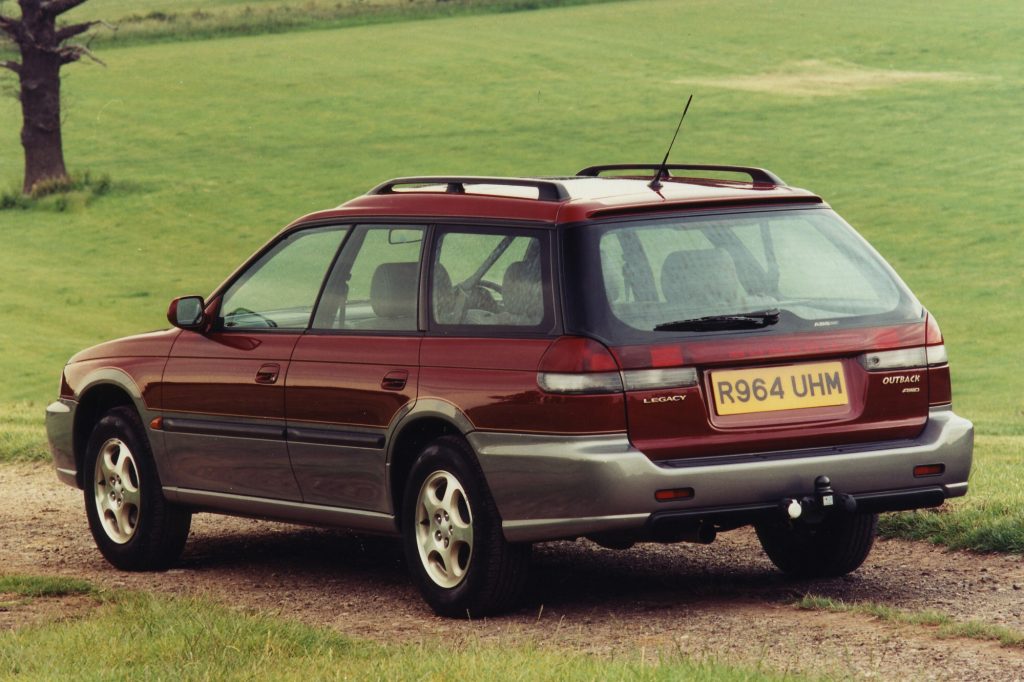 Subaru was doing the go-anywhere estate car thing before Volvo and Audi made it cool. The old 4WD Station Wagon featured a dual-range 4WD transmission and was one of the most car-like off-roaders you could buy. Rust was the only thing that could stop an old Subaru, which is why so few remain in the UK.
Fortunately, it's still possible to buy a Subaru Legacy, although your choice is limited if you're after one of the first couple of generations. A third-generation Legacy Outback, on sale from 1998 until 2003, is new enough to consider using daily, but old enough to be welcome at a cars and coffee event – particularly one held over the winter. Back then, the Outback was essentially a more rugged version of the Subaru Legacy, with raised suspension and upgrades designed for the great outdoors. Choose from a 2.5-litre flat-four engine or a 3-litre flat-six.
Toyota Tercel 4WD Estate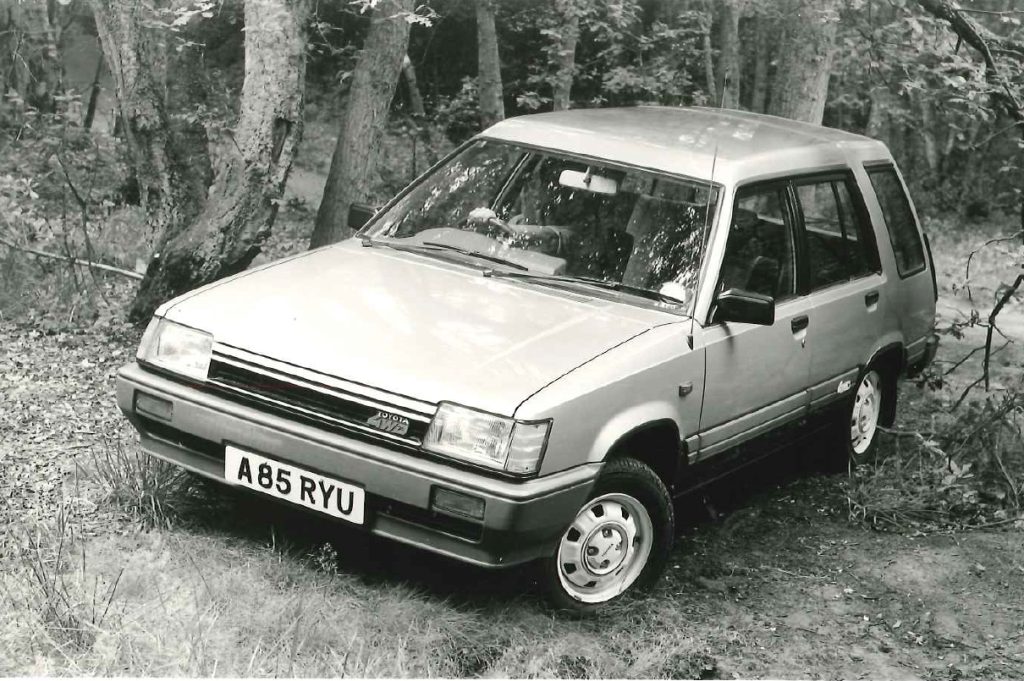 You might remember the Toyota Tercel 4WD as Jesse Pinkman's wheels in the hit TV series Breaking Bad. If it's good enough for the mean streets of New Mexico, it's good enough for the winter roads of New Malden. It arrived in the UK in 1983, when Subaru had the small four-wheel drive market to itself, so the launch of an off-road estate car was quite a big deal. Toyota said: "Multi-function is the only way to describe the Tercel 4WD. It will take you through it all, every season of the year." Which is precisely what you want from your jacked-up estate car.
What Car? pitched the Tercel against some formidable opposition, most notably a Toyota Land Cruiser, Mercedes-Benz G-Wagen, Range Rover and Land Rover 110 V8 County. Despite the Tercel failing to navigate the deep-water trough, the mag liked the Toyota, saying: "We were impressed with its ability to plug through deep mud and in a crawler gear it tackled some of the steep slope tests with success." In conclusion, it said: "A pity BL can't step in with a rival." Quite.
AMC Eagle Wagon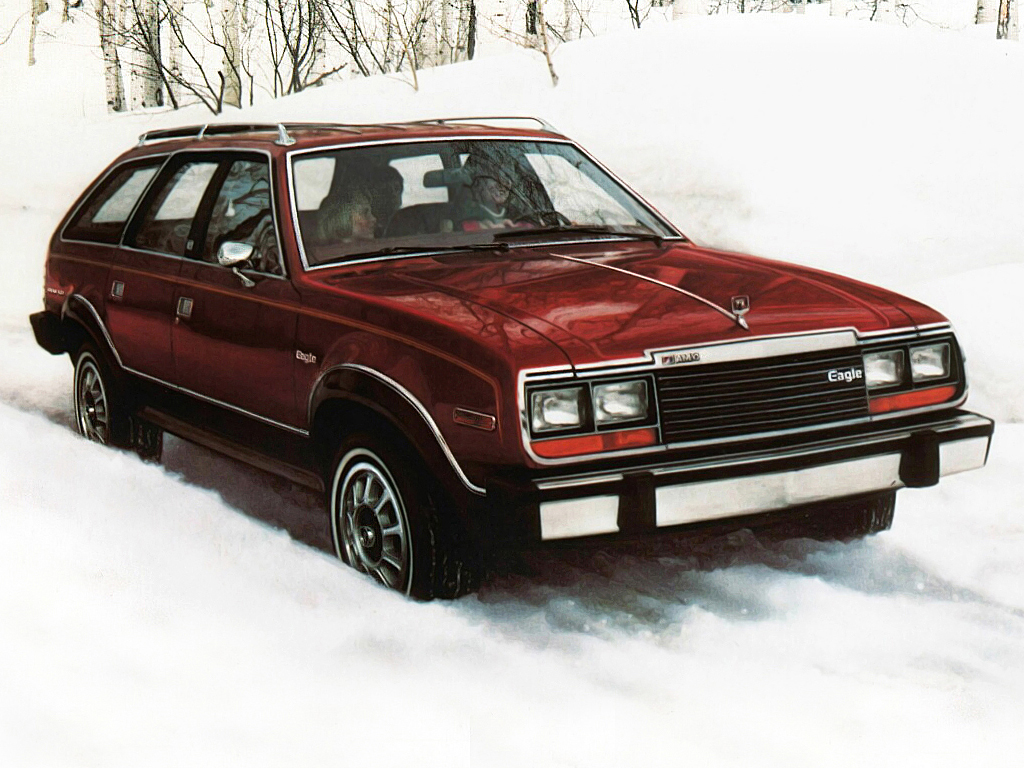 If the Matra Rancho was the first European crossover, the AMC Eagle introduced the concept to the American public. Launched in 1979 for the 1980 model year, the Eagle was one of the first regular passenger cars to feature four-wheel drive and was available in several body styles. This was such a novel concept at the beginning of the 1980s, so the American Motor Corporation, which owned Jeep, deserves credit for taking a punt.
The company sold 46,379 Eagles in the first year – increasing AMC production by nearly 20 per cent – so you could argue that the Eagle had landed. An AMC Eagle Sundancer two-door convertible ticks the novelty box, but the Eagle Wagon is the granddaddy of the other four-wheel drive estates on our list. We'd take ours with a 4.2-litre six-cylinder engine and the reclining leather seats fitted to the Limited model.
Skoda Octavia Scout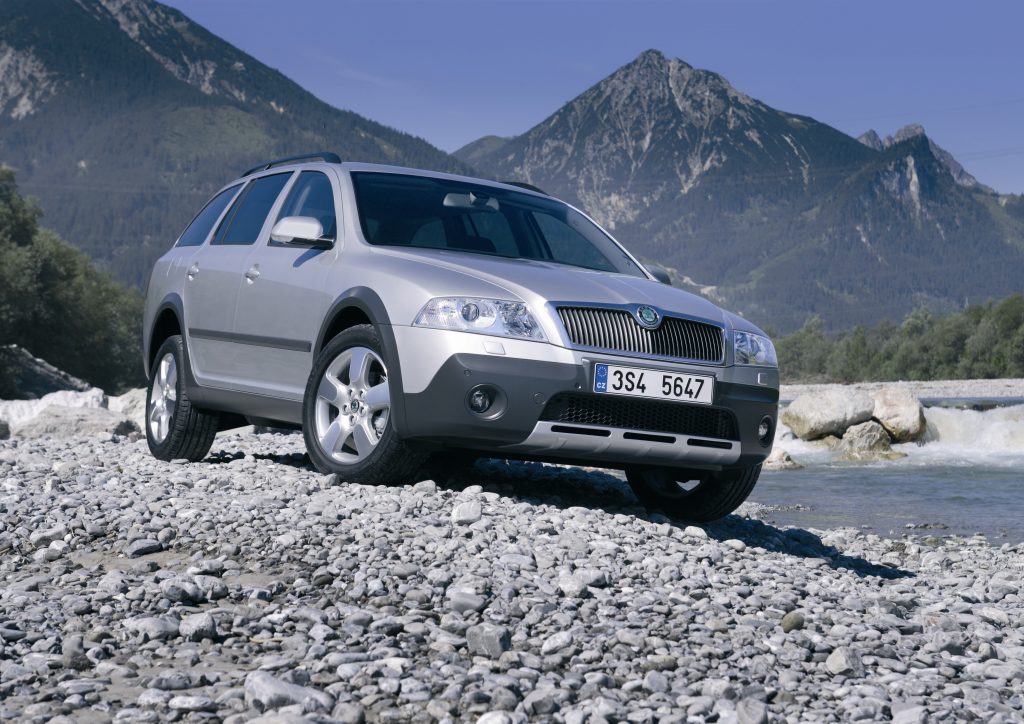 You could argue, with some justification, that a jacked-up estate car launched in 2007 doesn't deserve to be on a list of classic off-road wagons. Fair point, but we nearly included a Vauxhall Insignia Country Tourer as a guilty pleasure, so it could have been worse. The thing is, the Octavia Scout is the perfect runabout if you want to keep your classic in the garage when the temperatures drop and 'Basil Salty', 'Maureen Gritman', 'Spreaddie Mercury' and chums hit the road.
The Scout is essentially a more rugged version of the Skoda Octavia Estate 4×4, so you get increased ground clearance, beefed-up bumpers, extra underbody protection, body armour and a hill-hold function. Two 2-litre engines were available, one petrol and other diesel, both with a Haldex four-wheel drive system. These things were popular with rural vets, farriers and paramedics, which should provide some reassurance.
Alfa Romeo 156 Crosswagon Q4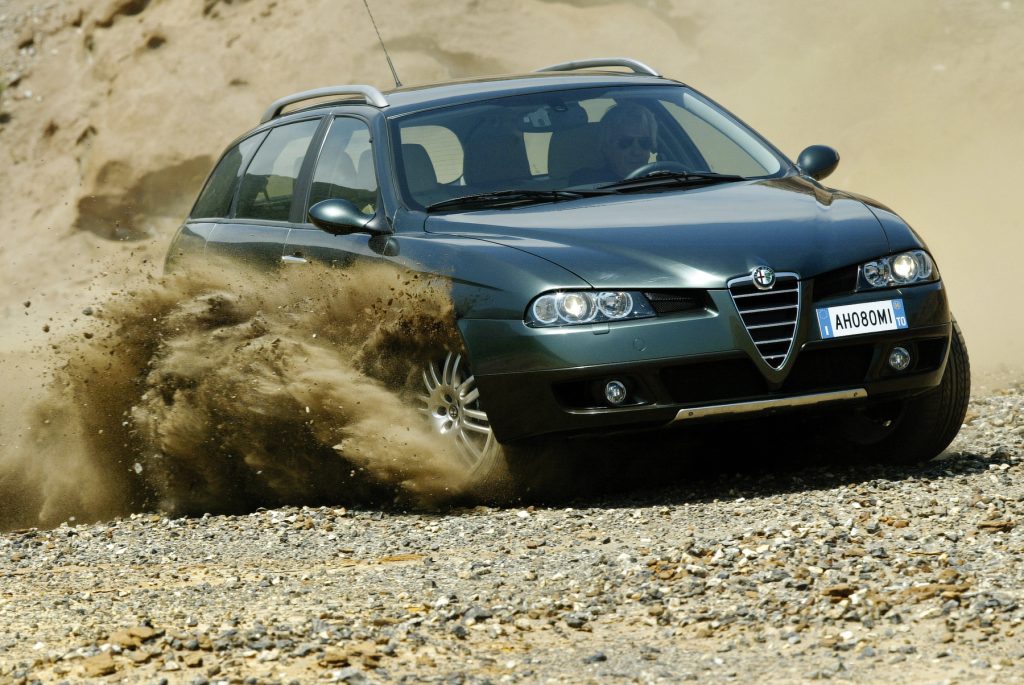 The Alfa Romeo website makes for grim reading, with SUVs accounting for two out of three new cars available to buy new. We had high hopes that Alfa Romeo would launch an estate version of the Giulia saloon, but it wasn't to be. So, if you fancy an Alfa wagon with some off-road credentials, it'd be worth importing a 156 Crosswagon Q4.
Launched in 2004, the Crosswagon Q4 featured permanent four-wheel drive, ground clearance raised by 6.5cm, all-season tyres, additional body cladding, a compass built into the mirror, special carpets and mats, plus an interior trim unique to the more rugged 156. In a parallel universe, new car buyers shunned crossovers in favour of rugged, jacked-up estate cars. Just imagine how much better life would be.
Jaguar X-Type Estate AWD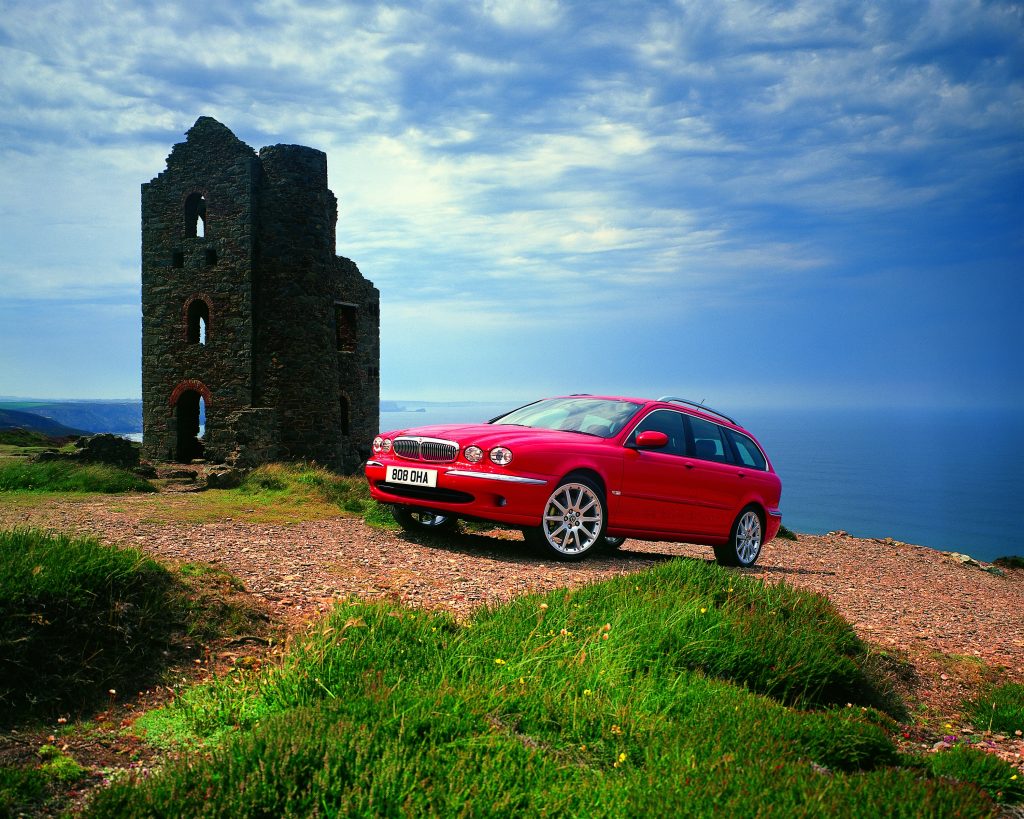 We're cheating a little here, because the Jaguar X-Type Estate was never designed to go chasing Allroads and Outbacks out of the country fete car park. It was, however, the first estate car developed in-house by Jaguar – the wonderful Lynx Eventer was an outside job – and it looked far more prestigious than the saloon. Stick a pair of skis on the roof and you'll be welcome at the most exclusive Alpine resorts.
It had a larger boot than its contemporary rivals from Audi, BMW and Mercedes-Benz, and four-wheel drive if you opted for the 2.5 and 3-litre six-cylinder engines. Sure, the lack of ground clearance and body protection means you won't be venturing too far off the beaten track, but for slippery roads and snow, a four-wheel drive X-Type takes some beating. Check out Jeremy Clarkson's review on Top Gear, then turn to Auto Trader when you've discovered you want one.
Peugeot 505 Estate Dangel 4×4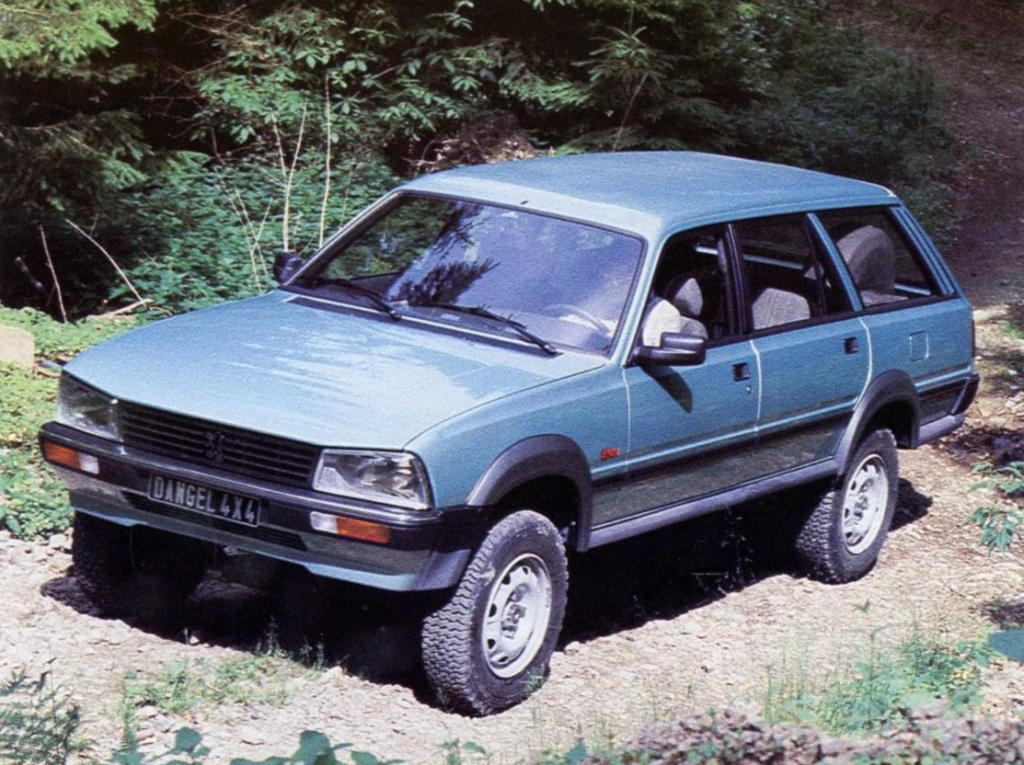 Automobiles Dangel started building 4×4 versions of Citroën and Peugeot vehicles at its Alsace factory in 1980. The cars were designed for the rough roads of France and its African territories, and they laugh in the face of feeble crossovers and soft-roaders. A seven-seat Peugeot 505 Estate with a Dangel overhaul is arguably the ultimate school run transport, especially if the route involves climbing the odd mountain and dealing with potholes the size of Hampshire.
Only three were built in right-hand drive – you may have seen one at the 2019 Classic Motor Show – but importing a left-hooker would earn you cent mille kudos points at a classic car show. Highlights include 22cm of ground clearance, permanent four-wheel drive, locking centre differential, two-speed transfer box and more presence than any modern SUV you could mention. It's a leftfield alternative to a classic Range Rover.
Montego Countryman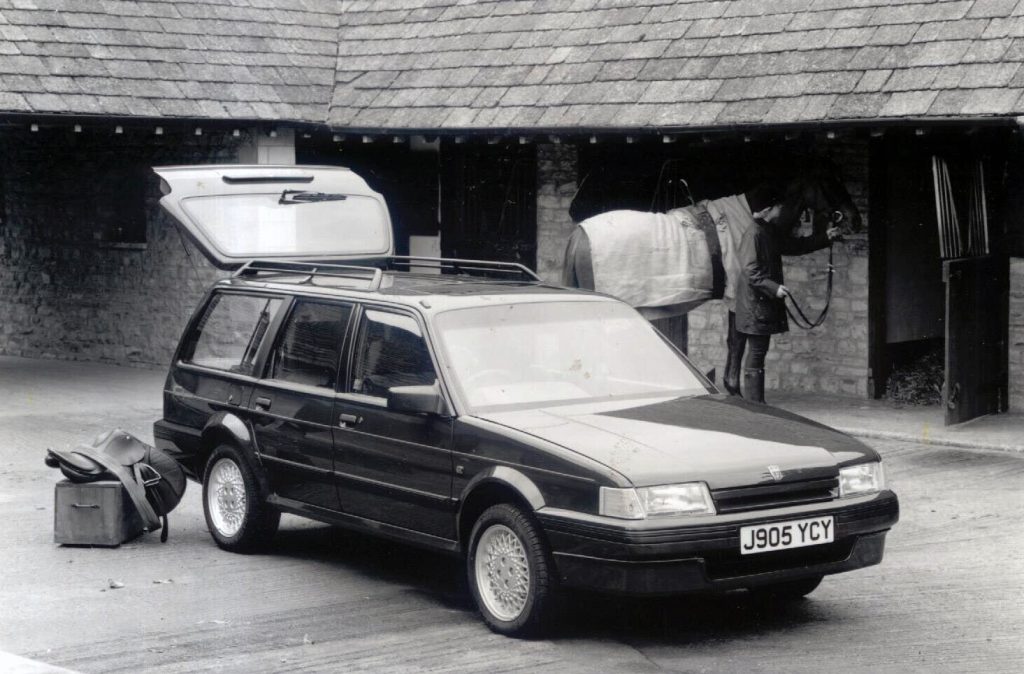 "If you're looking for an estate that can handle a family day out at the country show, or a picnic at nature reserve as effortlessly as a trip to the supermarket. Which looks a million dollars. And costs a lot less Then take your place at the leather-bound steering wheel of a new Montego Countryman estate." It's less predictable than a Mini Countryman, no?
It gets better, because the outdoorsy Montego featured an interior swathed in tweed and velour upholstery, plus 'sporty' wheel trims (our photo shows a Countryman with optional alloys). Hats off to Rover for tipping its hat to the lifestyle wagon market, albeit without the benefits of four-wheel drive or raised ground clearance. The company also toyed with the idea of launching a Montego Lifestyle SUV, but the idea never progressed beyond the clay model stage. Hashtag missed opportunity.
Read more
Quattro power: five of the best four-wheel drive Audis
9 classic estate cars worth loads more than the saloon
14 multi-seat family estates with retro appeal