Quattro technology propelled Audi into the premium car league, and offered a point of difference to BMW and Mercedes. Here was a novel quality – four-wheel drive – that conferred advantages in A-to-B performance, traction and safety. Success in world championship rallying underlined the new technology's potential. Since its introduction in 1980, the quattro badge has been used on versions of nearly all Audi model lines, but some are more worthy of the interest of a car enthusiast than others. Here is a selection of our favourite quattros, starting with the car that, well, started it all.
Audi Quattro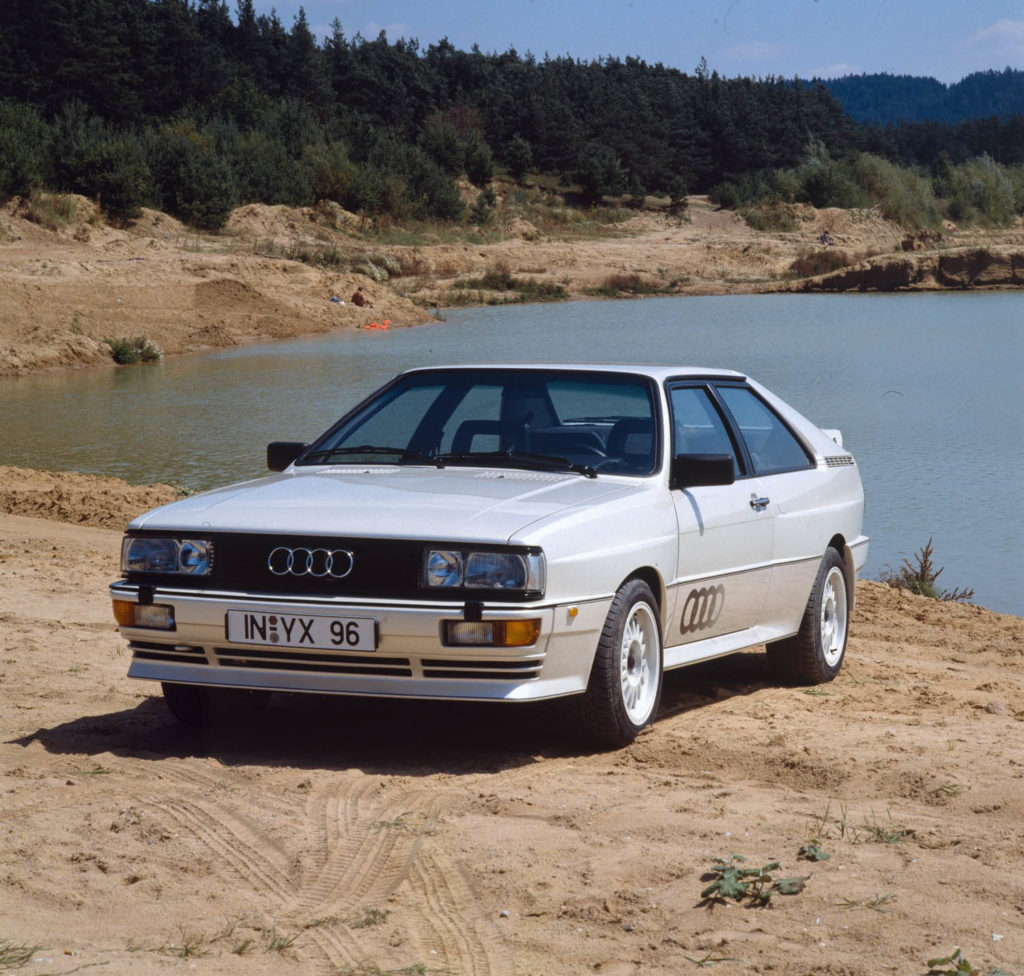 Pick: Quattro 20V
Best for: the collector
How much is your car to insure? Find out in four easy steps.
Get a quote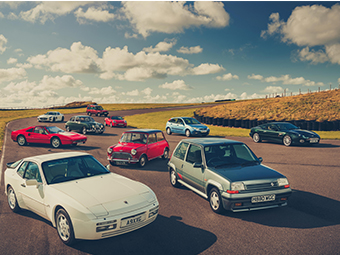 The first and probably the greatest quattro of all, the Quattro coupé was a sports car revolution. It wasn't the first all-wheel drive sports car – that was the tiny volume Jensen FF, of 1966. Rather, it made the technology mainstream and emphatically showed its advantages by dominating world championship rallying in the early '80s, driven by heroes such as Hannu Mikkola and Walter Röhrl. It would transform rallying, as 4×4 became de rigueur, and also changed high-performance road cars. Quattro would also elevate Audi's reputation, one of the key goals.
The original Quattro used a 2.1-litre 200bhp turbocharged five-cylinder engine, famed for its distinctive exhaust bellow and for its rapid acceleration when allied to the grippy 4×4 drivetrain. Driving it was a revelation. Its extra traction was evident, especially on slippery surfaces. Its surefootedness in the worst conditions was astonishing. It was also a roomy, fast and capable four-seat coupé, and distinctively styled too, especially those flared wheel-arches. The Quattro was improved over its 11-year life, most notably in 1989 when a new 20-valve engine and Torsen auto-locking centre diff were fitted. It stayed in production until 1991, becoming Audi's longest-lived model, a testament to its greatness.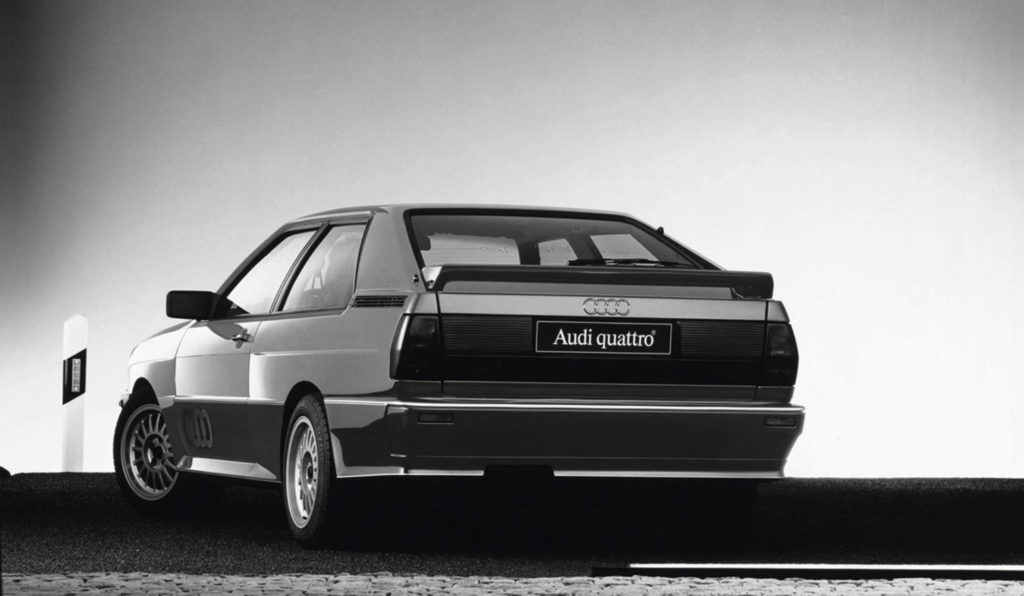 Hagerty Price Guide: the history of the original Quattro and the latest values
Audi R8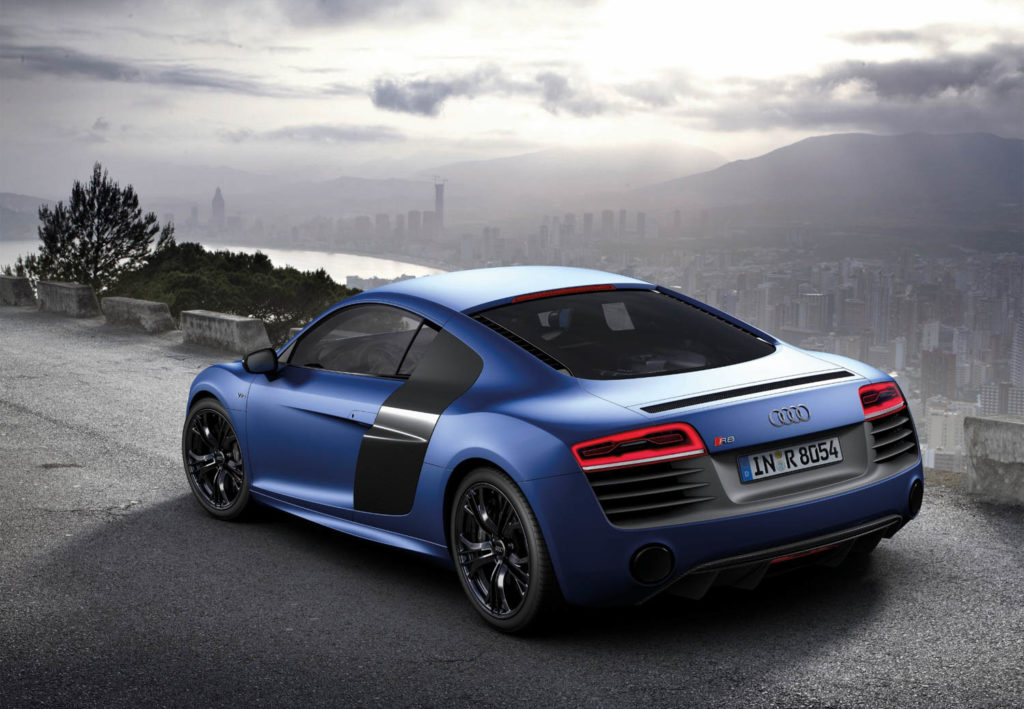 Pick: 5.2 V10
Best for: a cut-price supercar experience
The R8 is Audi's halo vehicle, and a spectacular one at that. Sharing its heart with a Lamborghini, but very different in character, the R8 is fast, thrilling to drive and to view, and one of the best all-round high-speed sports cars. The original Quattro elevated Audi into the premium car premier league. The first R8 proved that Audi could also make a world-class supercar.
The V10 version was always the pick, always the priciest and is now, indeed, the only version. Happily, however, the original, first generation V10 is now surprisingly affordable when compared with exotic models from Ferrari and Lamborghini. That engine is the heart and soul of the car, and probably the best powertrain available in any super-sports car costing under £250,000. It's docile and tractable at low revs, has fantastic throttle response, and revs thrillingly to its 8700rpm redline.
A big capacity (5.2-litre) non-turbo engine may seem old school but it's better than any rival new-fangle V8 turbos in tunefulness, tractability and response (if not fuel economy). The quattro drive system also ensures fabulous punch out of corners, and makes it a supercar that you can enjoy on any road in all weather conditions. The cabin, too, took a leaf out of the first Honda NSX's book and is surprisingly user-friendly. It's the perfect place from which to enjoy the world's most everyday usable supercar.
Audi RS4 (B7)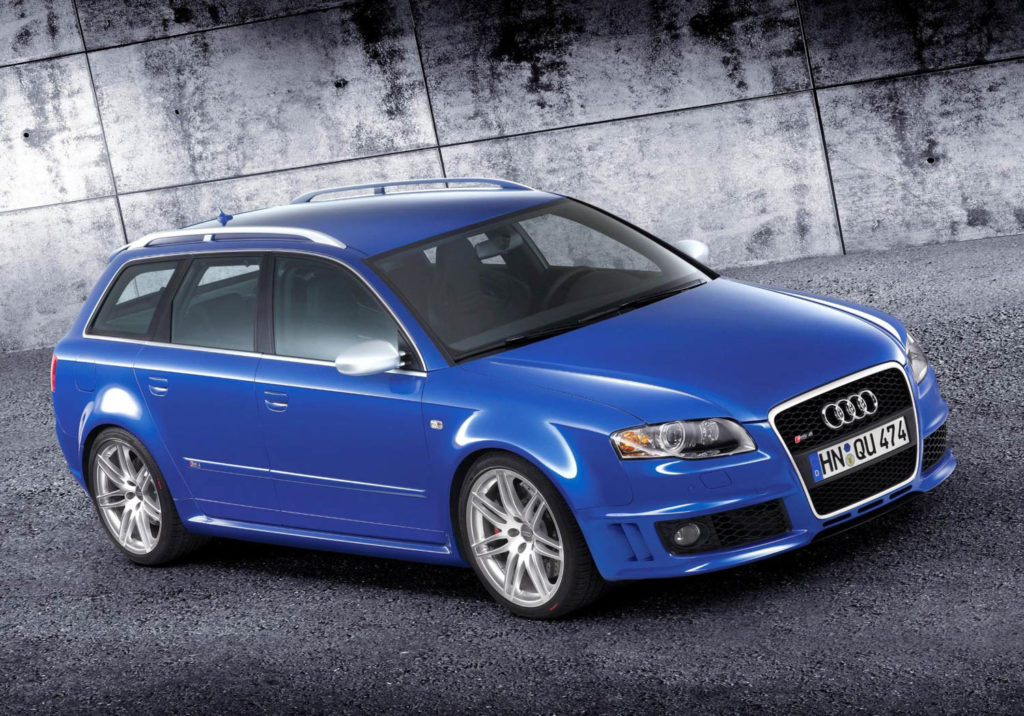 Pick: RS4 Avant
Best for: stealthy performance
Possibly the best estate ever made for car enthusiasts, the B7 version of the RS4 saw a stonking 4.2-litre V8 inserted into Audi's smallest estate. It was a supercar dressed as a war-painted A4 Avant. Performance was sensational and so was the soundtrack. The big V8 yowled past 8000rpm (redline was a staggering 8250) and was matched to a smooth-shifting six-speed manual 'box for maximum driver/machine connectivity. The big cross-drilled disc brakes were superb, body control at high speed sublime and the RS4 always felt small and nimble. The quattro system's latest rear-biased torque split also meant it steered like a good nimble rear-wheel drive car, but with more surefootedness and grip.
The RS4 Avant B7 was a match for the contemporary BMW M5 in performance and driving thrills. But it was also a perfectly practical estate. It could lug loads and light up roads. The cabin too was typically Audi, excellent in both trim quality and in design.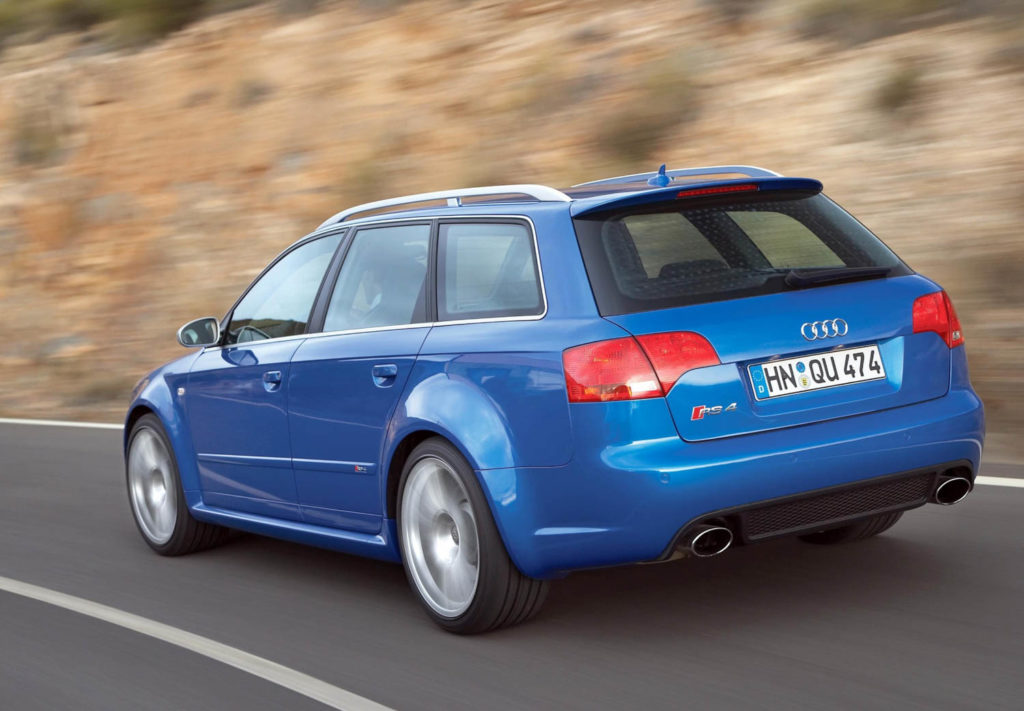 The B7 was launched in 2006 and was Audi's first V8-powered RS4. It used the same engine as the contemporary R8, and also introduced Audi's latest quattro system, using the third-generation Torsen centre diff. The B7's successor, the B8, kept the sonorous V8. Alas, it couldn't last. The current B9, introduced in 2018, predictably saw a downsized twin-turbo V6 – perfectly entertaining but not a patch on the old car's big-chested naturally aspirated V8.
Audi A6 allroad quattro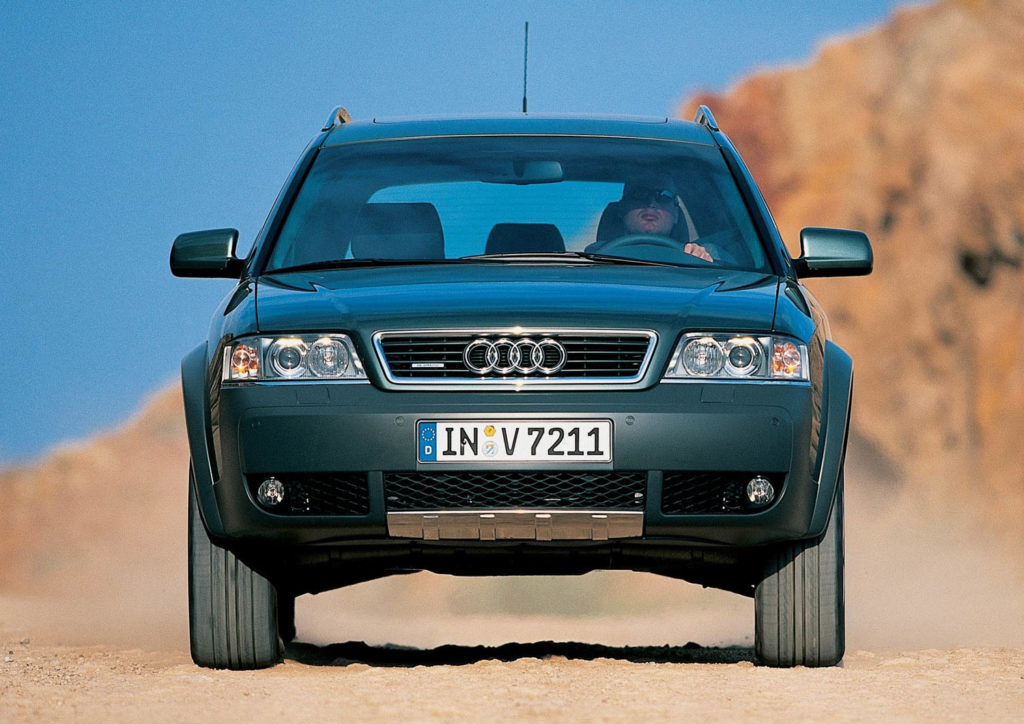 Pick: 3.0 TDi V6
Best for: the shooting set
The quattro system boosts traction, so little wonder it had great potential in all-terrain use, as well as on the Tarmac. The A6 allroad was a beefed-up version of the normal A6 Avant, but it was far more than just a high-riding armoured Audi estate. This appealing go-anywhere Audi was a cross between an estate and a 4×4, and just perfect if you didn't want the bulk and dynamic clumsiness of an SUV. With its distinctive grille and svelte shape, it was also one of the best looking of all Audis. Quattro four-wheel drive came as standard.
The A6 allroad was comfortable and refined on road, and surprisingly capable in most off-road conditions. The height adjustable air suspension was a boon here – it could self-levitate by 60mm – and also helped make the A6 allroad an excellent tow car. Ride comfort was good, too, not always true of Audis at the time. And its motorway manners made it excellent for soaking up big miles, while there was plenty of space inside, including a huge boot.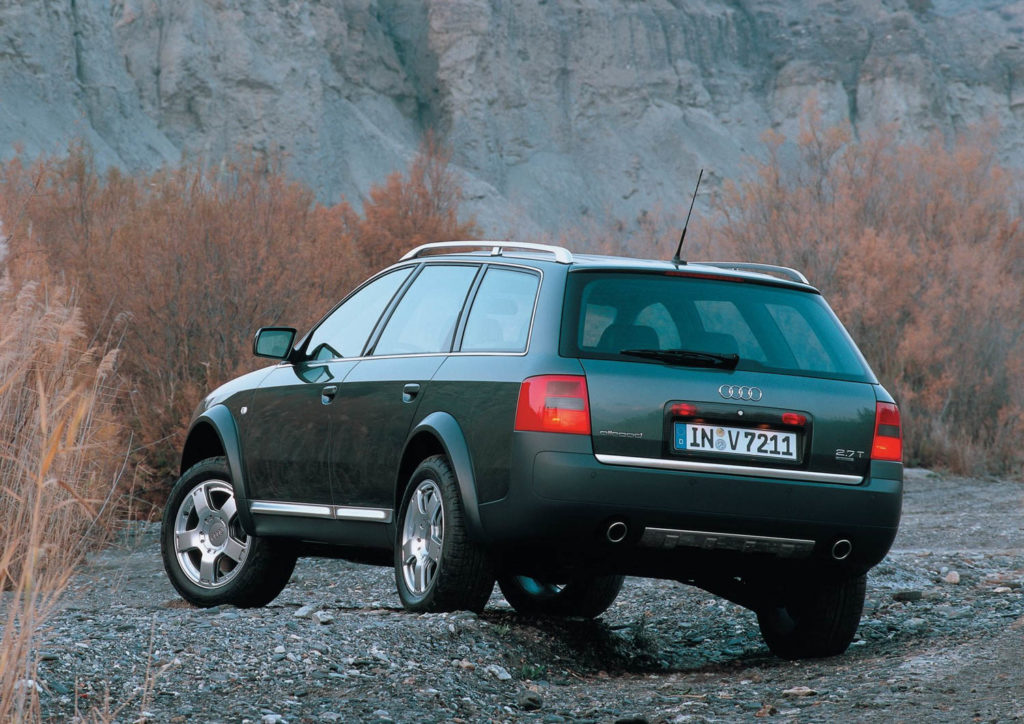 The gutsy and smooth 3.0 TDi V6 turbodiesel was probably the pick of the powertrains and suited the allroad well. For more performance and a better soundtrack, choose the 4.2 V8 option.
Audi TT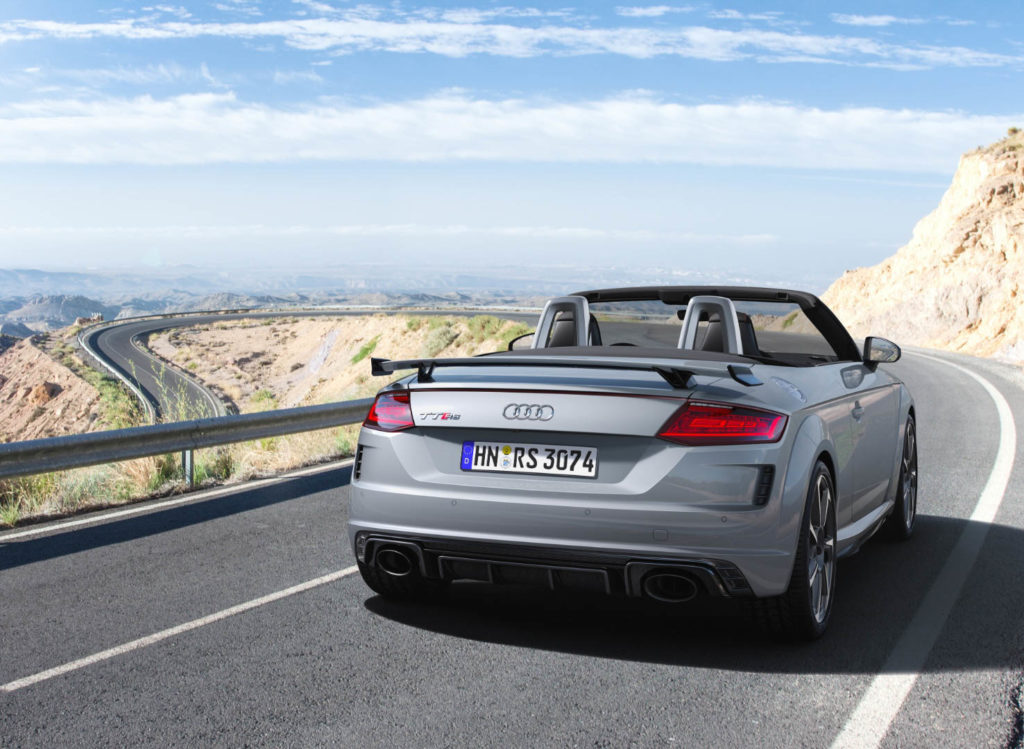 Pick: TT RS roadster
Best for: imagining you're Michèle Mouton
The TT RS is a wonderfully appealing roadster that mixes wind-in-the-hair fun with some serious sports car capability. It uses the fine 2.5-litre five-cylinder turbo engine, good for 395bhp. Just as important, it sounds fabulous, with all the wonderful gruffness and growl that characterised the first five-cylinder Quattro. Roof down, there's also nothing to muffle the music. It's a way better engine note that you get on the 718 Boxster, one that could almost convince you that you're Michèle Mouton conquering Pikes Peak.
As with all TTs, it's a small car and feels it. Handling is excellent and it's incredibly nimble and surefooted, helped by that quattro four-wheel drive. For the first time on a quattro, the drivetrain is also driver adjustable. The Drive Select system sends more of the engine output forward in Comfort and splits the delivery up to 50: 50 in Dynamic.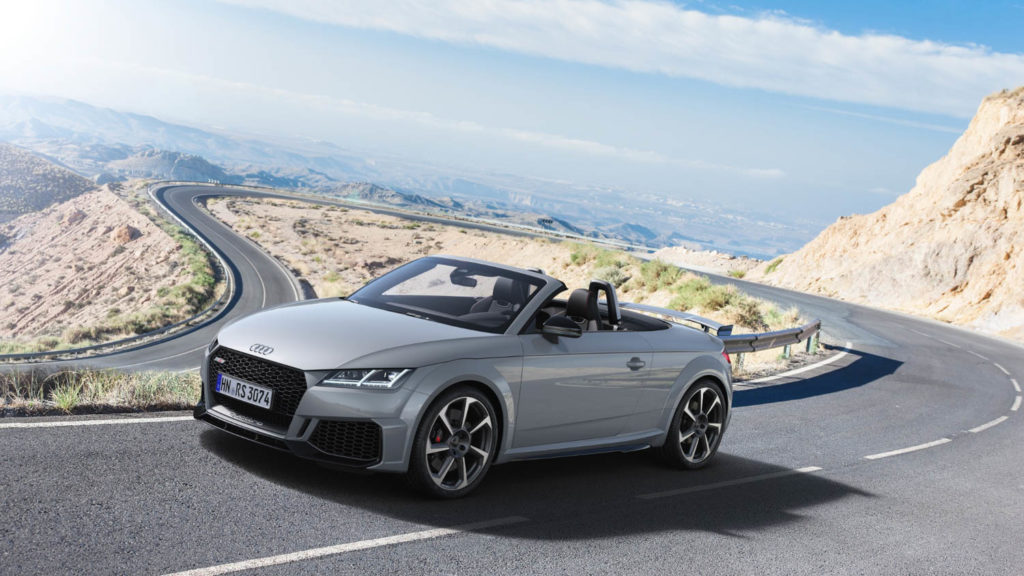 The TT began life as the handsome and minimalist 'Bauhaus' version in 1998, and has progressively got less distinctive to look at and better to drive. The latest TT RS offers better performance than many top-level supercars of a few years ago: 0-62mph in well under four seconds. The quattro system helps deliver this surging standing start acceleration. More important, it gives drivers extra confidence in all conditions. That is the ongoing legacy of quattro.