"In 1979, Audi Sport chief Jürgen Stockmar called me about plans to homologate a four-by-four rally car. I was sceptical, but I thought I should go – I'm a nice guy!" So began Hannu Mikkola's typically casual account of helping transform the Audi Quattro from basketcase to Group B hero.
That was when I interviewed him 15 years ago, long before the cancer that took him from us in 2021, aged 78, but this November marks 40 years since Mikkola won the 1983 World Rally Championship at the wheel of the Quattro.
How much is your car to insure? Find out in four easy steps.
Get a quote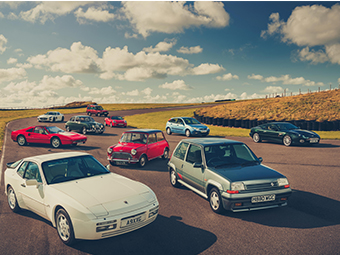 It was the first driver's title for the first-ever four-wheel-drive rally car and an automotive catalyst more generally: Post-Quattro, rallying, Audi, and our expectations for performance cars would never be the same again.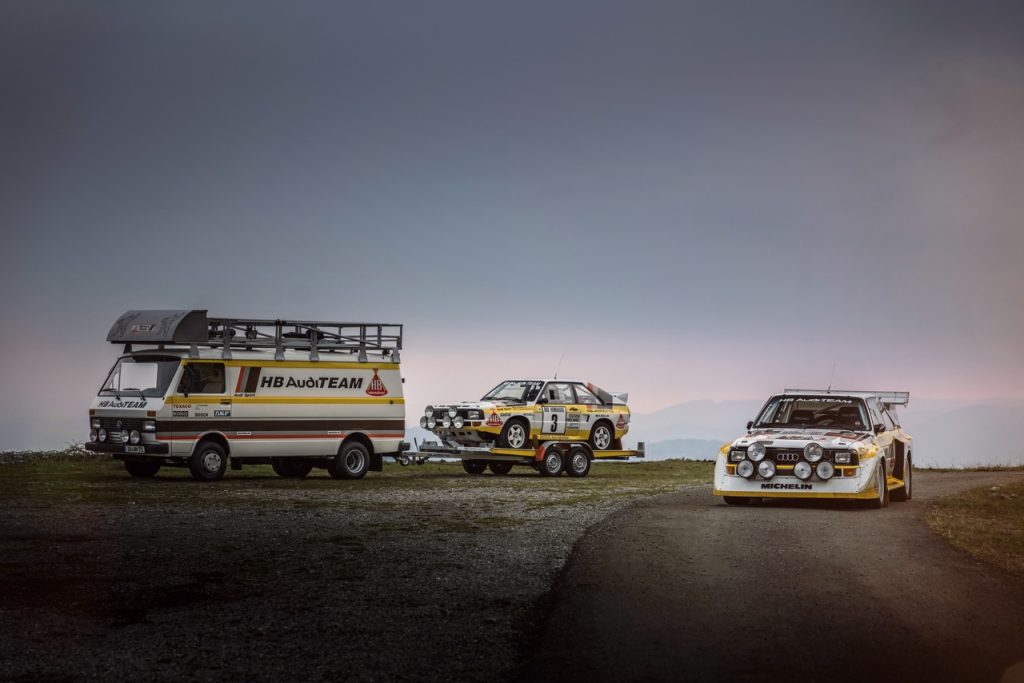 The anniversary seemed an apt moment to revisit not just the Finn's artistry behind the wheel – well documented in both written word and song – but the pivotal role he played in the rally car's development, something much less frequently discussed.
A solid grounding helped. Mikkola had trained as an engineer and campaigned Escorts for the Ford works team during much of the 1970s. But when Ford announced it would pull out of rallying following the 1979 season, the star driver became a free agent.
Around the same time, Audi was finalising development of the Quattro road car, its first four-wheel-drive vehicle, which it launched in 1980. A debut full season of rallying followed in 1981, with Mikkola winning round two in Sweden and the final round at the RAC Rally.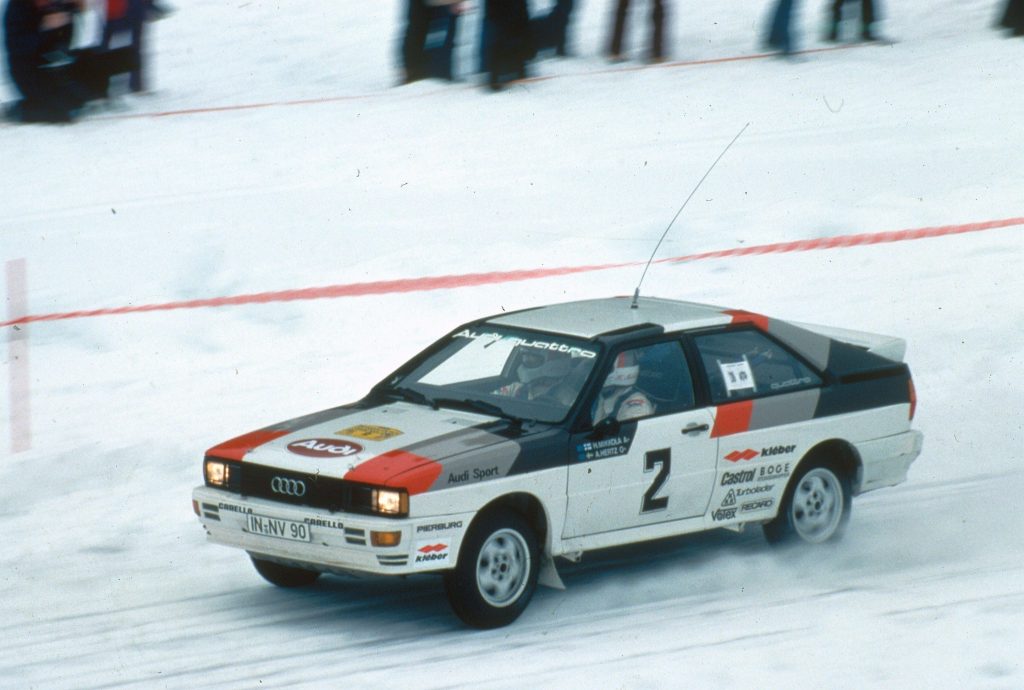 Two years earlier, however, Mikkola remembers being a little non-plussed by the solitary Quattro prototype he was invited to assess.
"It was just the basic road car, so it was difficult to tell how it would be for rally," he told me. "I drove it and I was quite negative at first. Okay, I could see something in the Quattro, but I wasn't sure if it would work. And, although my team, Ford, were pulling out, I had other offers."
When Audi initially asked Mikkola to rally the front-wheel-drive Audi 200 as a stopgap, he declined, suggesting instead a two-year contract, the first year for development of the new four-wheel-drive model. There was much to improve.
"The Quattro was large compared with the Escort, and driving the two cars was like night and day. There were so many new things on the Audi – the first turbo engine, new suspension from Boge, a tyre manufacturer who was new to rally.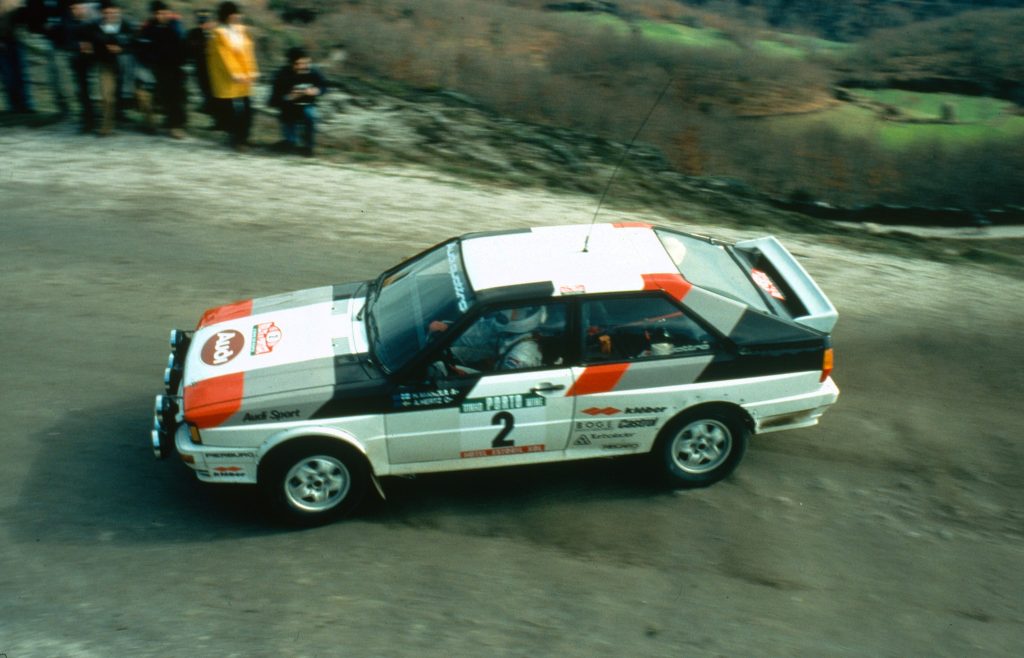 "The first engines were quite terrible – nothing under 4000rpm – and it took us six or seven months to get the car going round bends precisely. Narrow roads were the real problem. We tried it with a limited-slip differential in the front, but it was too nervous, so it was my idea to try a Ferguson open front diff – it was smoother and it worked better, but, of course, if was basically three-wheel-drive [because power was going to the inner wheel]. Things developed quickly – [Ferdinand] Piëch used to say he would get answers from Audi Sport in half the time it would take the road car divisions!"
Despite being synonymous with rallying's Group B era, the Audi Quattro was initially homologated for Group 4, which at that point was the premier class. With its 400-unit minimum production requirement, it also ensured rally cars of the era were typically of a more conservative design (Lancia Stratos excepted) than the 200-unit Group B specials that followed.
The Quattro failed to fulfil its true potential in its first season due to numerous teething troubles, but when Mikkola took that first win in suitably snowy Sweden and finished 1981 third overall, Audi's competitors knew the game was changing.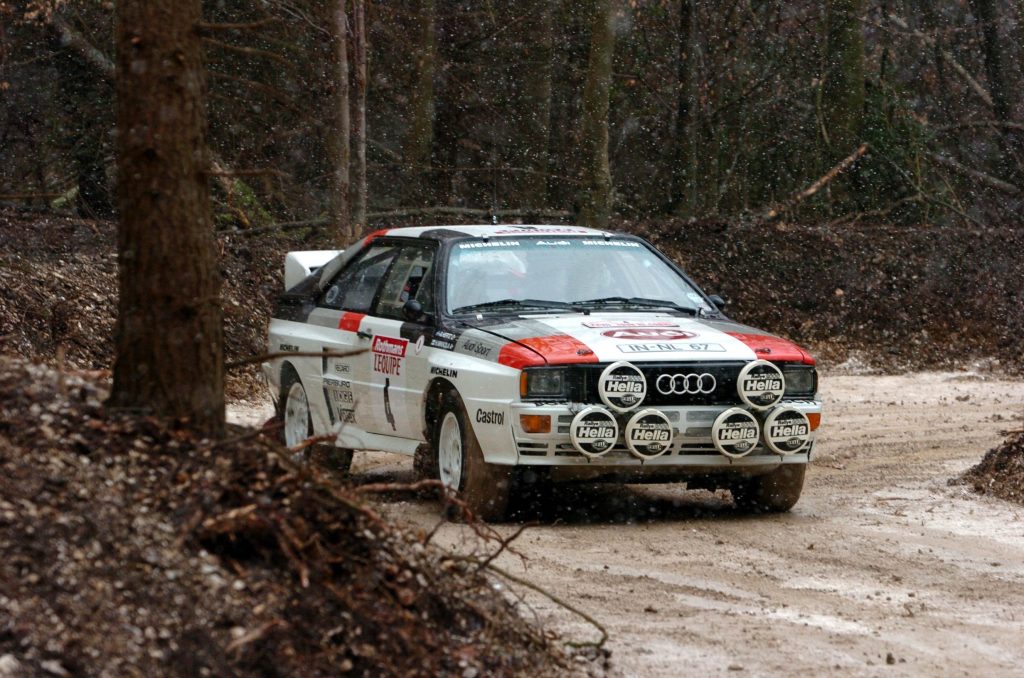 The next season marked a transitional year from Group 4 to Group B, with Audi clinching the manufacturers' title, and when 1983 ushered in Group B proper, Audi evolved the Quattro into first A1 and subsequent A2 iterations.
Four wins from 12 rounds was enough to make 1983 Mikkola's year as drivers' champion, though the far more radical Lancia 037 proved rear-wheel drive could still do the business, particularly on tarmac, and the Italian marque pipped Audi to the manufacturers' title by two points, with Walter Röhrl its top-scoring driver.
Co-driver Phil Short read pacenotes for both drivers on occasion in UK rallies of the period, and he describes Mikkola as "my favourite driver of all time, so smooth, so blindingly fast, so understanding of the car. A real star."
By the time Audi signed Röhrl for 1984 and strengthened its grip on the WRC by winning both titles (Stig Blomqvist took drivers' honours), rivals were beginning to exploit Group B's looser regulations with all-wheel-drive, mid-engine machinery such as the Peugeot 205 T16 and, later, the Metro 6R4, Ford RS200, and Lancia Delta S4.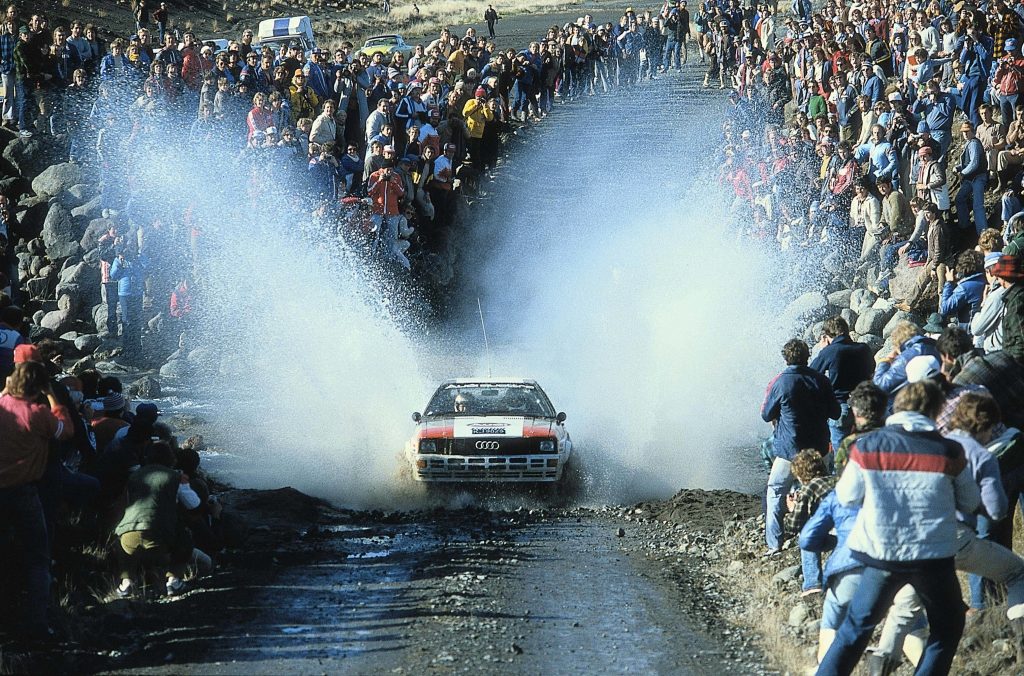 All were far removed from the front-engine models widely available in the showroom, yet Audi continued to develop the Quattro – first with the shorter-wheelbase S1 derived from the Sport Quattro road car, and later the crazy wings-and-things S1 E2 with more than 500bhp.
"The Group B cars were beasts to drive – too short and too fast," said Mikkola. "You could accelerate to 125mph in about nine or ten seconds, and it was constant oversteer and understeer and dipping at the front and back under acceleration and braking. On gravel you just steered it on the throttle all the time, and on rallies like the 1000 Lakes you'd be going over lots of jumps and doing 130mph in no time at all."
Mikkola was quick to credit Dieter Basche, the one-time driver and later technician (later still he became head of Audi Motorsport) with improving the S1 thanks partly to aerodynamics and titanium springs – "you needed really hard suspension with that much power" – and praised the speed of the PDK dual-clutch gearbox. He was also clear that the Quattro he loved most was not the most advanced, but the one he drove to that world title 40 years ago.
"My favourite Quattro was the 1983 long-wheelbase car. It was the easiest to drive, we'd sorted the suspension by then, and we had 400+bhp and not much lag. We still had understeer though, and on rallies like Corsica it would heat up the front tyres too much."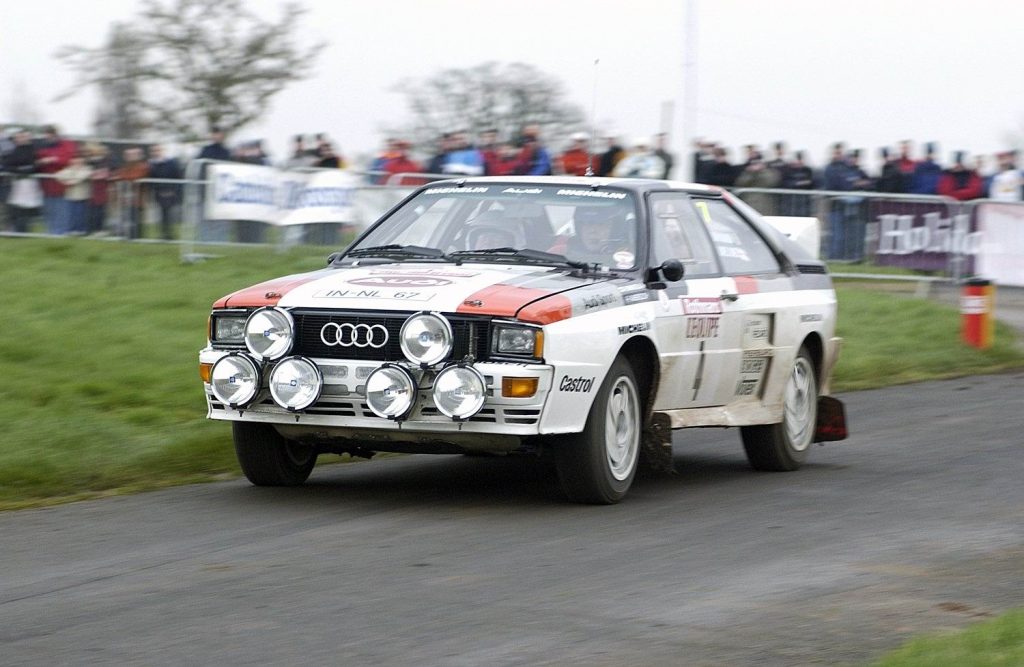 When I chatted with him 15 years ago, Mikkola had recently driven a Quattro rally car at the Goodwood Festival of Speed and, just like the old days, was quick to find room for improvement.
"They are very rough cars compared with what they have now – the engine, suspension, and brakes, and the turbo lag surprised me," he commented. "But it was the best time in rallying, with great competition, nice people, and it didn't cost too much back then."
Forty years since Mikkola took that world title, plenty of rally fans still agree.