Germany's LCE High Performance has brought back the Eighties' rally legend Audi Sport Quattro. The company offers a range of six different specifications, from a road-legal 217bhp version all the way to a 740bhp Pikes Peak replica.
Road-biased 'Variant 1' cars use the running gear from the later Audi S2, utilising its axles, differential, brakes and interior and its 2.2-litre engine and five-speed manual transmission. The body looks spot-on to the original though, with an aggression to the shell, bumpers and wheels that conventional Quattros never received, thanks to a Kevlar body kit. There's also a roll cage fitted as standard.
A 345bhp tune is also available, dubbed the Variant 2, while a 2.5-litre, 20-valve motor can be dropped in to boost power to 444bhp, and goes alongside a six-speed transmission and more powerful Brembo brakes from a Porsche 996 GT3 RS.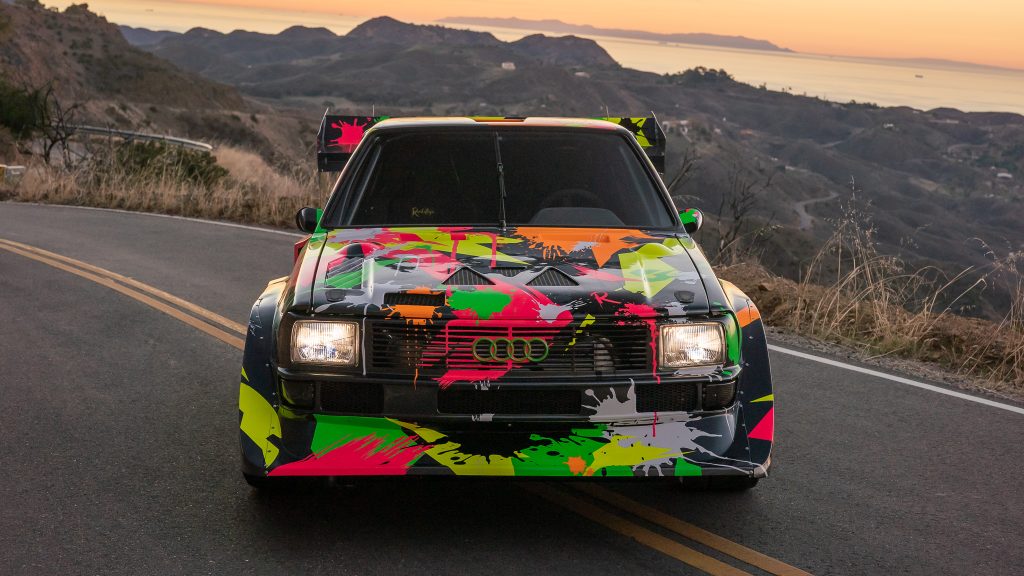 The entry-level Variant 1 uses a Kevlar body, but the rest employ carbon fibre to reduce weight. The king of the hill Pikes Peak edition gets custom KW suspension, a full roll cage, Brembo brakes, Speedline wheels and a KKK turbo to boost power to a sky-high 740bhp, carrying a kerb weight of only around 1100kg.
Only 214 SWB Sport Quattros were made between 1985 and 1987, signing off on Audi's World Rally dominance which began in 1981.
Should you find an original one for sale it will likely set you back more than £400,000, so LCE's pricing – which starts at around £120,000 – looks quite keen for what would be the most awesome Audi on any (Ken) block.
Read more
Why homologation cars of the 80s and 90s are top gun
Quattro power: five of the best four-wheel drive Audis
Volvo 240 'Flying Brick' replicas to storm the track