The first six months of 2021 have been quite unlike the first six months of 2020. Most would prefer to put behind them the difficulties faced last year, as the early signs of a global pandemic became apparent and disruption to normal life took hold. This year, there has been more to cheer about. Football gave the nation a welcome lift, if not the fairytale ending, lockdown restrictions are set to lift and events such as the Goodwood Festival of Speed and British Grand Prix have sped off the start line.
Judged on the results of auctions, car enthusiasts and investors alike have put their foot down and given the classic car market an appreciable boost. The Hagerty Price Guide, which you can use to value your own classic, has been tracking public and timed auction sales for the first half of 2021, with some fascinating results.
How much is your car to insure? Find out in four easy steps.
Get a quote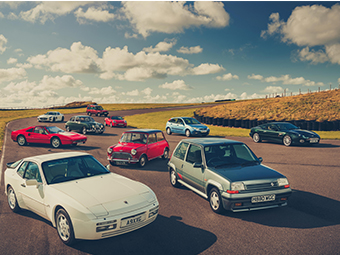 The popularity of 'fair' cars is notable: these are not perfect but are drivable and worth less than other examples. That these are so popular supports our view that the boom since the Covid lockdown has been led by enthusiasts rather than investors. Also noteworthy is the number of cars selling over expected price. This is a combination of more realistic pre-sale estimates and demand fuelling higher prices. And to see so many Aston Martins in the top 100 sales where previously they would often struggle at auction suggests an awareness of the British company's more general reversal of fortune in the last year.
Here are the headlines – and the numbers behind them.
More cars are being sold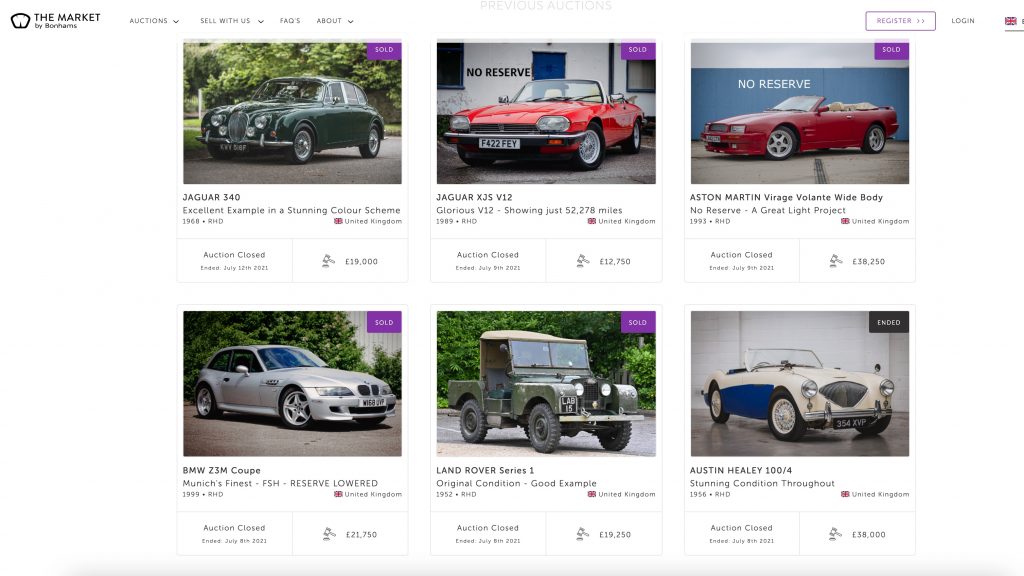 The sell-through rate – how many cars offered to market that actually sell – is up significantly compared with last year, climbing from 70.7 per cent to 77 per cent. The number of cars offered is also up; we've tracked 4019 this year alone compared with 4666 throughout 2020. This is probably the result of a combination of two factors: the COVID-19 constraints that prevented a lot of live auctions last year, and also an increase in Hagerty's ability to track data, so we're recording more of the market than we were.
Average prices are rising
The average sale price in 2020 was £38,984 and this year so far it has been £45,648. This is unexpected: the big-value sales in the UK usually take place in the second half of the year. We can expect that figure to rise even further by the end of December.
Cars are selling much better against their estimates
This year, 34.7 per cent of cars sold for over their top estimate, compared with 17.9 per cent in 2020. The number selling for under their low estimate has fallen, too, to 24.7 per cent, versus 39.5 per cent last year.
The proportion of 1980s cars offered has risen the most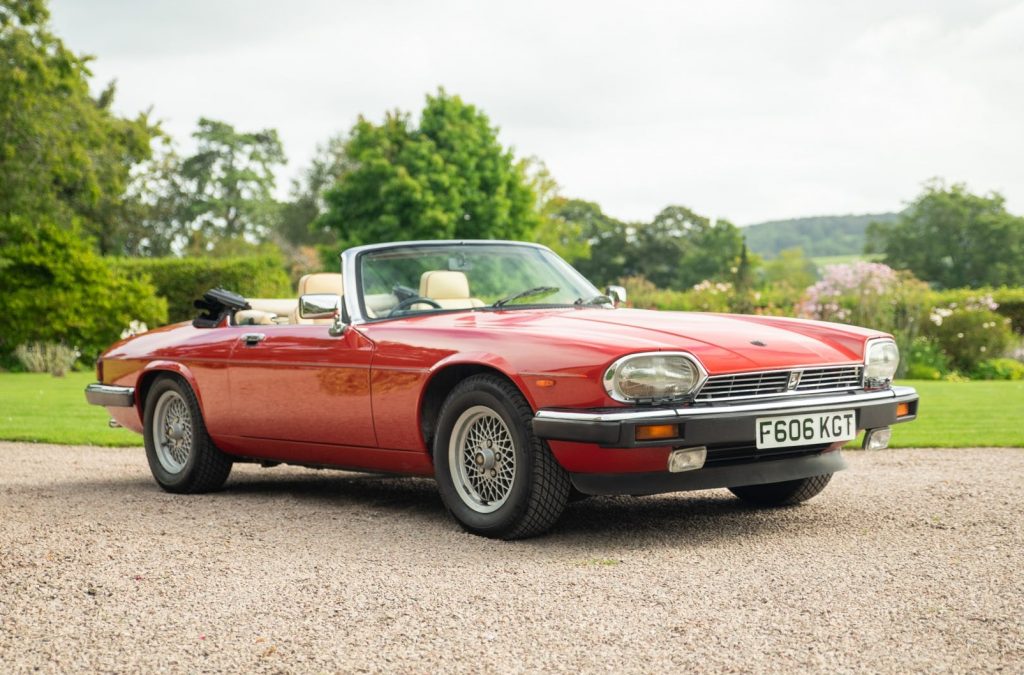 We've long said that so-called modern classic cars are hot property and going places. The latest data appears to bear that out. Last year, 14.6 per cent of cars offered were from the 1980s. This year, it is 16.4 per cent. That's the biggest gain per decade.
1990s cars are still the most numerous
In the first six months of this year, 1990s cars accounted for 18.1 per cent of the cars offered; last year it was 17.5 per cent. Both are the top figure per decade.
Cars from the 2000s were most likely to sell
An impressive 85 per cent of post 2010 cars and 81.5 per cent of cars from the 2000s sold when offered, repeating a similar pattern from last year.
'Fair' condition cars were most in demand
Of the cars we rated against the Hagerty Price Guide conditions, those of condition 4 'fair' had the best sell-through rates at 81 per cent. Restoration cases were the worst; only 39.3 per cent of those sold.
Bonhams sold the most expensive car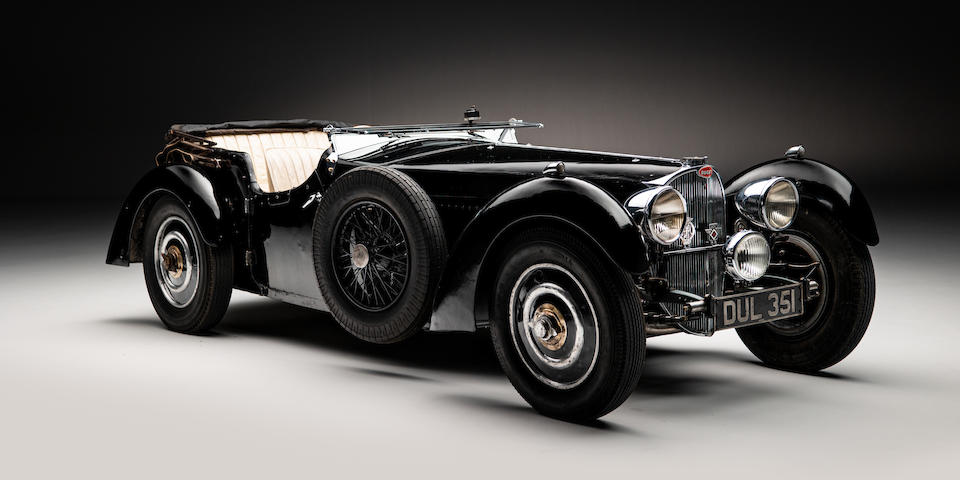 A 1937 Bugatti Type 57 sold at their New Bond Street sale in February for £4.047 million. It had been off the road and out of sight for the past 50 years, and was one of only 42 produced. Despite its age, it was described as in exceptionally good condition, with largely intact black paintwork, cream leather interior and original coachwork.
"This sleeping beauty was certainly one of the most important pre-war Bugattis – and possibly the last hidden example – to be auctioned in recent years, with other known 57S Bugattis already in museums or known collections," said Sholto Gilbertson, Director at Bonhams Motor Cars UK.
Top ten UK auction results January to July, 2021
| | | | | | |
| --- | --- | --- | --- | --- | --- |
| Year | Make | Model | Auction House | Date | Sold Price |
| 1937 | Bugatti | Type 57 | Bonhams | 19-Feb-21 | £4,047,000 |
| 1961 | Aston Martin | DB4 GT | Gooding & Company | 5-Feb-21 | £2,750,000 |
| 1969 | Ford | GT40 | Gooding & Company | 18-Jun-21 | £2,508,000 |
| 1960 | Aston Martin | DB4GT | Bonhams | 19-Feb-21 | £1,975,000 |
| 1967 | Ferrari | 275GTB/4 | Gooding & Company | 5-Feb-21 | £1,870,000 |
| 1963 | Mercedes-Benz | 300SL | Gooding & Company | 5-Feb-21 | £935,000 |
| 1963 | Aston Martin | DB5 | Gooding & Company | 5-Feb-21 | £836,000 |
| 2006 | Porsche | Carrera GT | Collecting Cars | 16-May-21 | £771,500 |
| 1990 | Porsche | 962C | Gooding & Company | 18-Jun-21 | £759,000 |
| 1968 | Lamborghini | Miura | Gooding & Company | 18-Jun-21 | £737,000 |
Gooding & Company dominated the top ten
Of the top ten cars sold at UK public auction that we tracked, Gooding & Company sold seven of them, Bonhams two and Collecting Cars one.
Aston Martin and Porsche dominated the top 100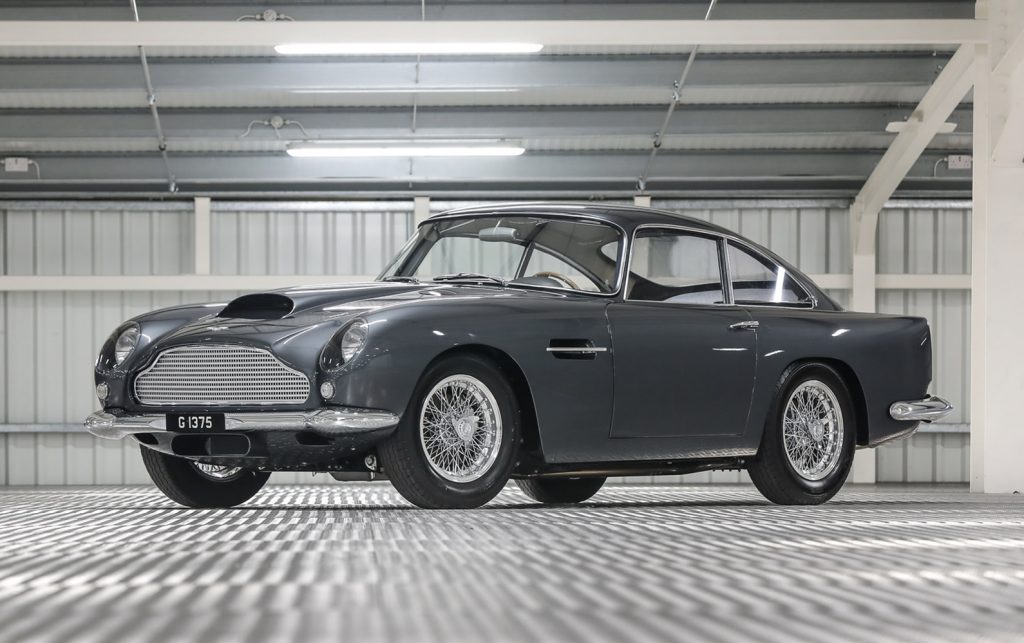 A cool 30 of the top 100 cars sold in UK sales were Porsche, 24 were Aston Martins and Ferrari took the third step on the podium with 14. The Porsche figures were boosted by the 38-car Leonard Collection sale reported here, which was handled by Collecting Cars in May.
Paris dominated European sales
When European sales are taken into account, five of the top ten cars were sold at the February Paris auctions by Bonhams, Artcurial and RM Sotheby's.
Sales percentages by decade/era
| | | | | |
| --- | --- | --- | --- | --- |
| Era | Sell-through % | Average Price | % of total | Change from 2020 |
| Pre-war | 73.7 | £79,903 | 5.9 | -0.9 |
| 1940s | 70.8 | £26,228 | 1.4 | 0.2 |
| 50s | 76.4 | £33,265 | 8.4 | 1.3 |
| 60s | 74.4 | £90,252 | 14.2 | -0.6 |
| 70s | 75.8 | £32,497 | 15.8 | 0.2 |
| 80s | 79.0 | £31,212 | 16.4 | 1.8 |
| 90s | 80.8 | £31,617 | 18.1 | 0.6 |
| 2000s | 81.5 | £24,833 | 15.1 | -1.1 |
| 2010+ | 76.5 | £54,473 | 4.7 | -1.7 |
Read more
Six-mile Nissan Skyline GT-R R34 sells for a record £400,000
Market Watch: Blue-collar to blue-chip for Sierra RS500
Why homologation cars of the 80s and 90s are top gun