Last week, another milestone was passed in the quite extraordinary recent history of UK online auctions: a car sold for over £1m. The Instagram-famous 1989 Ferrari F40 'F40 BLU' belonging to photographer and Car Chat podcast host Sam Moores sold for £1,000,500 on The Market by Bonhams, the first time a car on a dedicated online-only auction site has sold for this figure. The price fell right between the Hagerty Price Guide condition 2 'excellent' value of £972,000 and the condition 1 'concours' figure of £1,188,000.
The Market, which was recently acquired by Bonhams, is unique in that it demands no premium from the winning bidder and charges the seller a flat fee of 5% (plus VAT). Vehicles submitted for sale are photographed, their histories researched and descriptions written all by members of The Market's professional team. Buyers have to be registered and identity-checked and are encouraged to comment on the car before sale. End of sale 'sniping' bids are prevented, as any that appear within two minutes of the auction's end cause the sale time to be extended.
How much is your car to insure? Find out in four easy steps.
Get a quote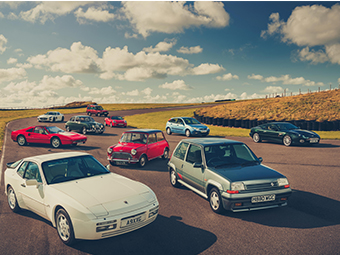 The F40 is not a car that has soared in value in the last decade, but Hagerty has tracked values of the F40 rising steadily over the last few years: from 2016 to 2021, top values in the UK Hagerty Price Guide rose by 11%. Auction results also increased: back in 2013, the cheapest F40 sold at public auction was £302,400 and the most expensive the equivalent of £843,000. In 2020/21, that range increased to between £822,000 and £1.48M.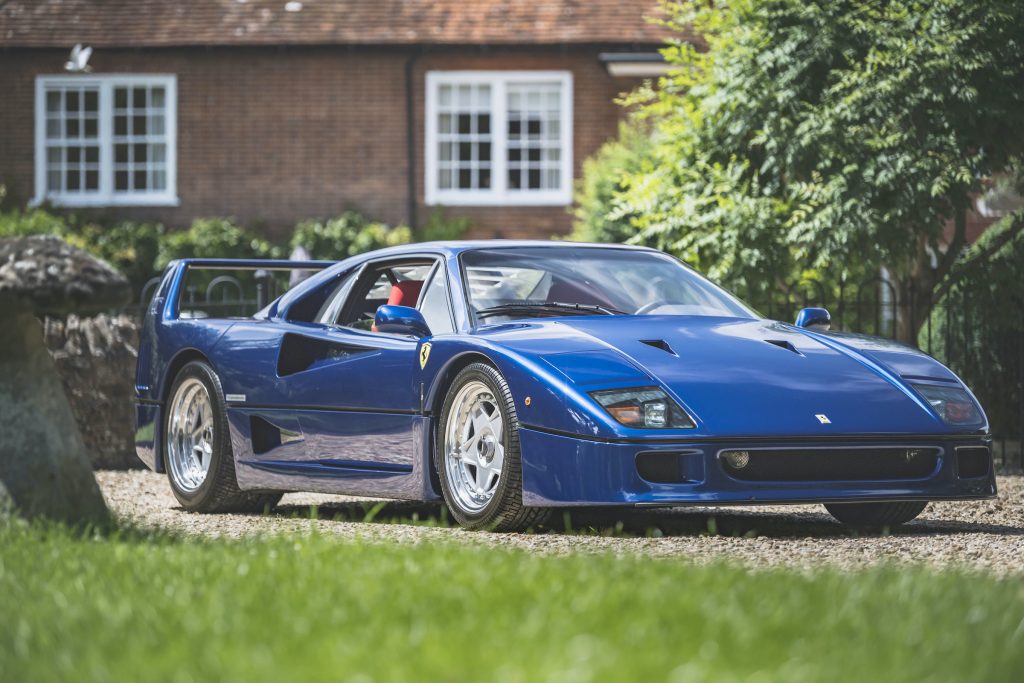 Interestingly, top prices usually demand complete originality. The same can't be said of F40 BLU, which has had a particularly unorthodox life, being painted white and converted to LM specification by Japanese tuning company Liberty Walk in 2004, then returned to factory spec and painted Aqua Blue (a Porsche colour) in 2010 when the current owner purchased it from Joe Macari.
However, the car's extraordinary following on social media and regular attendance at car events has made it famous in the car community, and this translated into a healthy demand from buyers, four of whom were still competing even after the bids had reached £980,000.
The outlook for the model is good. Although not a rare Ferrari, it is instantly recognisable and very attractive to younger collectors. Hagerty believes that values will continue to increase.
Read more
Early quirks made these 9 classic cars the holy grail of collectors
Watch the legendary Ferrari F40 drift in the dirt
Bonhams buys The Market auction site