The internet is good for nothing if not allowing people who've never met to argue with and contradict one another, so at the risk of invoking this law of inevitability, we'll stick our necks out and say there has never been a luxurious bicycle.
If luxury can be considered a state of great comfort or elegance, then by requiring you to power the vehicle yourself and by exposing you to the elements, it fails on both counts, however much you've paid for it and whatever materials have been used in its construction. You'd not call walking or skateboarding luxurious either for the same reasons, even if having the money or time to involve in such pursuits could itself be considered luxurious.
How much is your car to insure? Find out in four easy steps.
Get a quote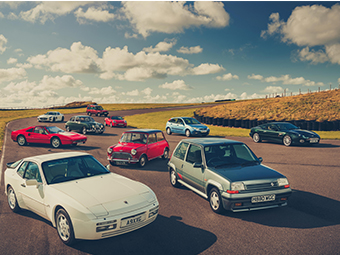 You can however have luxury cars, devices that whisk you long distances in comfort and minimal effort, while you sink into seats you'd happily stay in all day and surrounded by gadgets to minimise the stresses and strains of driving. You can see where this is heading: Somewhere between cycling and the full-size luxury car, there must be a happy medium, and the prevalence of luxuriously-appointed small cars through the years suggests it's somewhere around the city car or supermini size.
What space they lack on the inside is given back on the outside – and since there's nothing luxurious about squeezing a 7-series through a width restrictor or street-parking a Phantom, we decided it's high time to celebrate nine luxury small cars that made life just a little easier.
Aston Martin Cygnet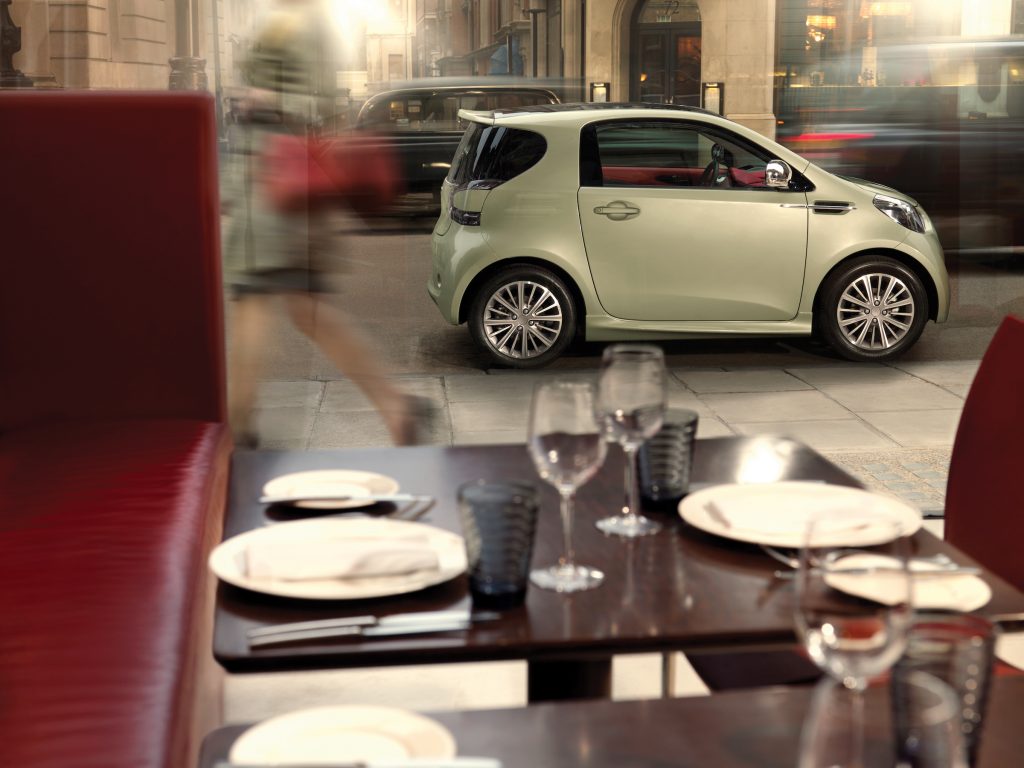 The Aston Martin Cygnet will forever be remembered as the black sheep of Aston Martin's history. But it's also possibly the ultimate expression of the luxury small car: A truly small car, lavished with the same care and attention to detail as an Aston Martin customer could expect from a Vantage or DB9. Only, being based on a Toyota – you knew where this was going – with less chance of going expensively wrong.
That Toyota was the iQ, the Japanese brand's answer to the Smart Fortwo. Possibly cleverer, squeezing an extra pair of vestigial pews behind the front two, albeit at the expense of boot space. The idea of the Cygnet was to lower Aston's average CO2 figure across its range of car, but the impressive part was Aston running it through the same paint and trim shops as its GTs – there may never have been a better-finished small car. And if you bought one back in 2011, you'll not have lost a penny a decade later – the Cygnet basically hasn't depreciated. Try that with a DB9.
Citroën Bijou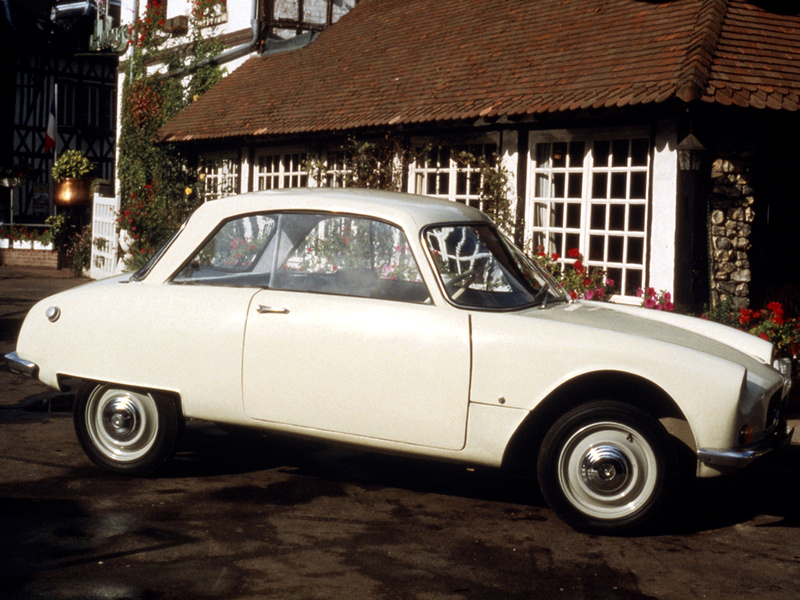 Attempting to make a luxurious Citroën 2CV would be an act of futility. It is basic transport, and no amount of leather, insulation or audio equipment would change that. But its odd looks, and one assumes the lack of walnut trim, were off-putting to British customers in the 1950s and 1960s. A different approach was needed, and the result was the Bijou. Effectively pitched as a miniature DS, it took that car's style and condensed it into a smaller package.
If it doesn't look very French, that's because it was an entirely British endeavour, mechanicals aside. The body was the work of Peter Kirwan-Taylor, who'd penned the Lotus Elite, and it was built and sold only in Britain. (Not to many people, it has to be said.) While it had a stylised look compared with the 2CV, it was also heavier, and therefore even slower. In the end, Brits were prepared to overlook the 2CV's shortcomings for its charm, simplicity and low cost, and ignored the expensive Bijou in droves.
Ford Ka Luxury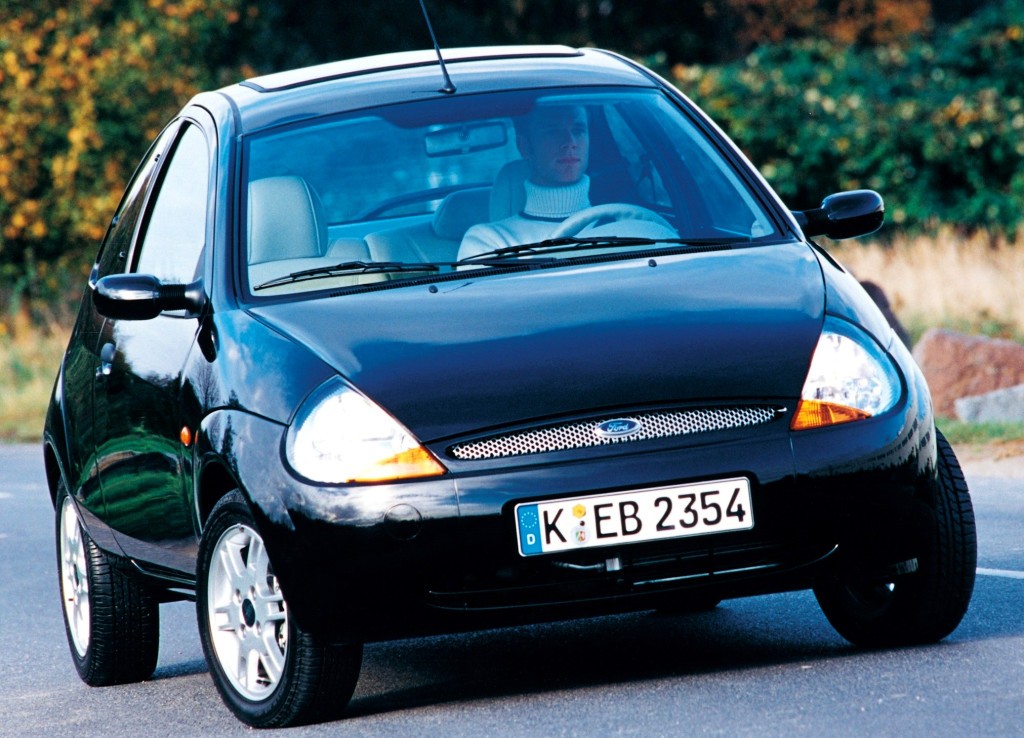 There's an argument to be made that some cars are at their best when at their most basic. The original Ford Ka fits this brief; there's something charming about the early models with unpainted bumpers and light blue interior trim, in much the same way the original Playschool-hued Twingos with contrasting interior details were so appealing. Plus, SportKa aside, Kas of all trim levels still received the same 1.3-litre engines, so there was no mechanical benefit to paying more.
Nevertheless, when the Ka got a gentle facelift and a Duratec 1.3 replaced the old Endura-e, the range also expanded, and just below the funky SportKa sat the Luxury version. Adorned with painted bumpers and tasteful alloy wheels on the outside, the interior received the most attention with leather seats and doorcards. Black and beige leather options were available, the latter receiving a matching beige carpet and dashboard. Don't laugh, the ambience really wasn't too bad – though Luxury trim did little to stave off the rust…
Mini Inspired by Goodwood
While viewed as a somewhat upmarket small car already, it's always a surprise to discover BMW's Mini has an affordable price of entry. That goes out of the window with more unique models though, and when the Mini Inspired by Goodwood arrived in 2011 – with materials plucked straight from the Rolls-Royce catalogue – it came in at £41,005.
While not actually built by Rolls-Royce, and therefore missing out on the dubious brand-related kudos of the Aston Martin Cygnet, the use of burr walnut, cornsilk leather, a cashmere roof lining and lambswool floor mats all made the right (quiet) noises. Given Mini didn't attempt to graft on Rolls's Pantheon grille, the result was a little more authentic than the Cygnet, and with the Cooper S turbocharged 1.6, there was a decent turn of pace too – though most were, appropriately for a luxury car, automatic.
Mitsuoka Viewt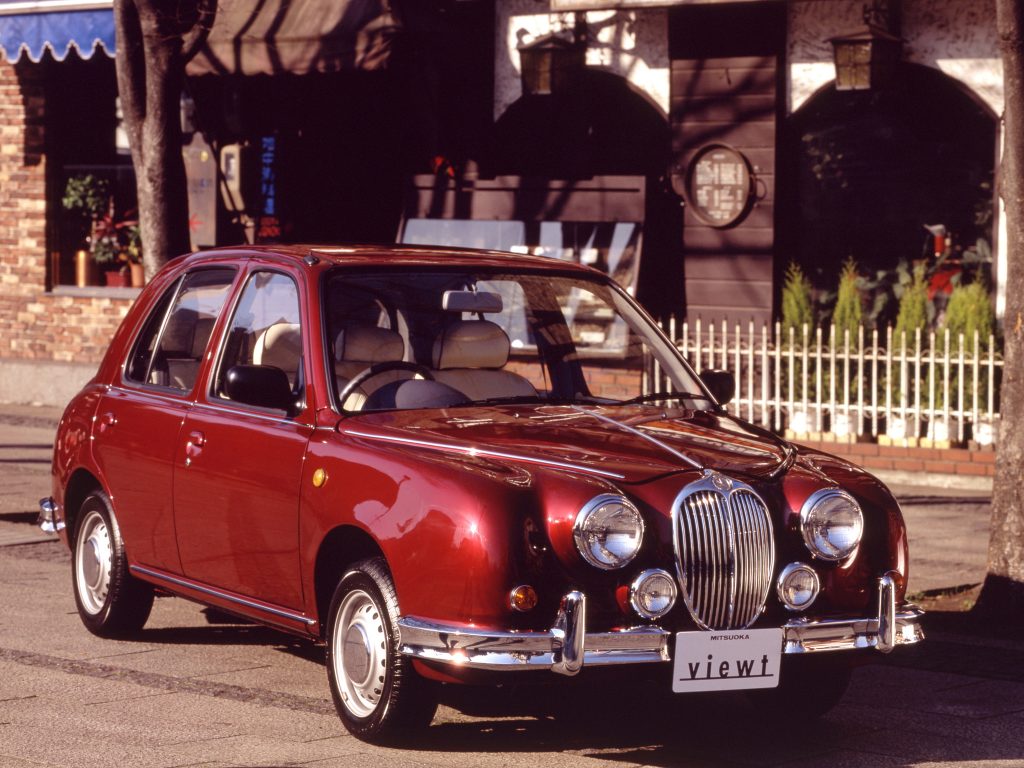 Japan's miniaturisation of technology revolutionised the latter half of the 20th century, and it did the same for cars too. The country's idea of luxury though has often been a little different from that of the west, and there's little in the way of wood and leather in the market's kei-jidosha small cars. But with the Mitsuoka Viewt, it did have a go at miniaturising a very British take on luxury.
It's supposed to resemble a Jaguar MkII. It's actually a second-generation Nissan March, or Micra to us Brits. Specialist carmaker Mitsuoka really did go to the effort of grafting on a Jaguar-alike front and rear end, though it took the third generation Viewt, based on the fourth-gen Micra, before it did any more to the cabin design than simply cover the Micra's plastics with leather and fake walnut. Luxury after a fashion, then – perhaps the luxury of convincing people, if only very briefly, that you're not driving around in a tiny, unremarkable Nissan.
Peugeot 205 Gentry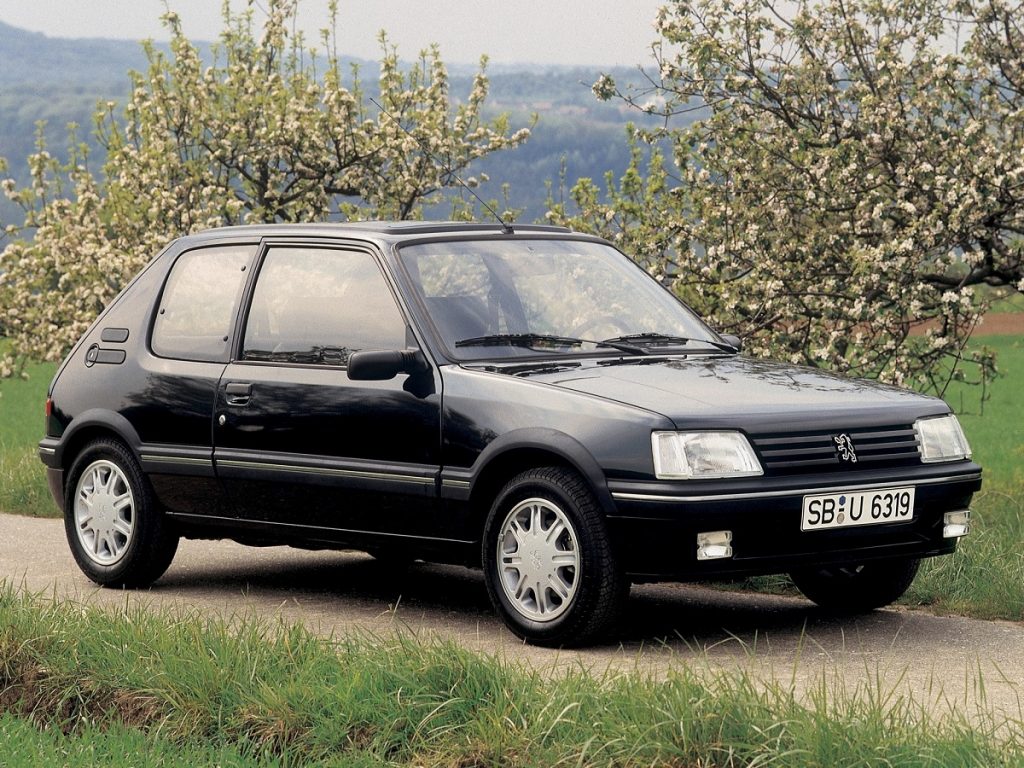 So you want a Peugeot 205 GTi, but the image isn't quite right. A little too flash, a little too racy. If this was your conundrum in the 1980s, then one option was to opt for the 205 Gentry, and as the name suggested, the idea was something altogether demurer and more tasteful. While closely related to the GTi and possessing the same 1.9-litre four-cylinder engine, the Gentry was nevertheless a little different under the skin.
The most apparent mechanical change was the use of an automatic gearbox – no luxury car is truly complete without one – though the 1.9 was also detuned to 105bhp, for greater emphasis on torque than top-end. The suspension was a touch more relaxed too, matching neatly with the leather-trimmed GTI seats, and high-end touches like wood-effect trim, heated mirrors, power steering (only offered on later GTis) and ABS. Only 300 were built – making it significantly rarer than any GTi.
Renault 5 Monaco
Renault has long been a proponent of the jazzed-up supermini. You might remember the Clio Baccara, and you might have forgotten that Renault offered "Initiale" versions of the second and third-generation Clios too, and on the first couple of generations of Twingo. But it started with the Renault 5 Monaco, a leather-lined take on the Gandini-penned "Supercinq" that debuted in 1984.
Dubbed Baccara in its home market, the Monaco received the 5's top (bar the GT Turbo) 1.7-litre, 94bhp engine, and wore the bodykit from the GTX. Most were painted in a glorious metallic brown, with gold pinstripes, but things got particularly special inside. Its three-spoke steering wheel was shared with the GT Turbo, albeit trimmed in beige leather to match the Connolly leather seats and luxurious brown carpeting. Below the parcel shelf, there was a large zip-up suit holder too. If there's a template for small luxury cars in the modern era, the Monaco probably set it.
Riley Elf / Wolseley Hornet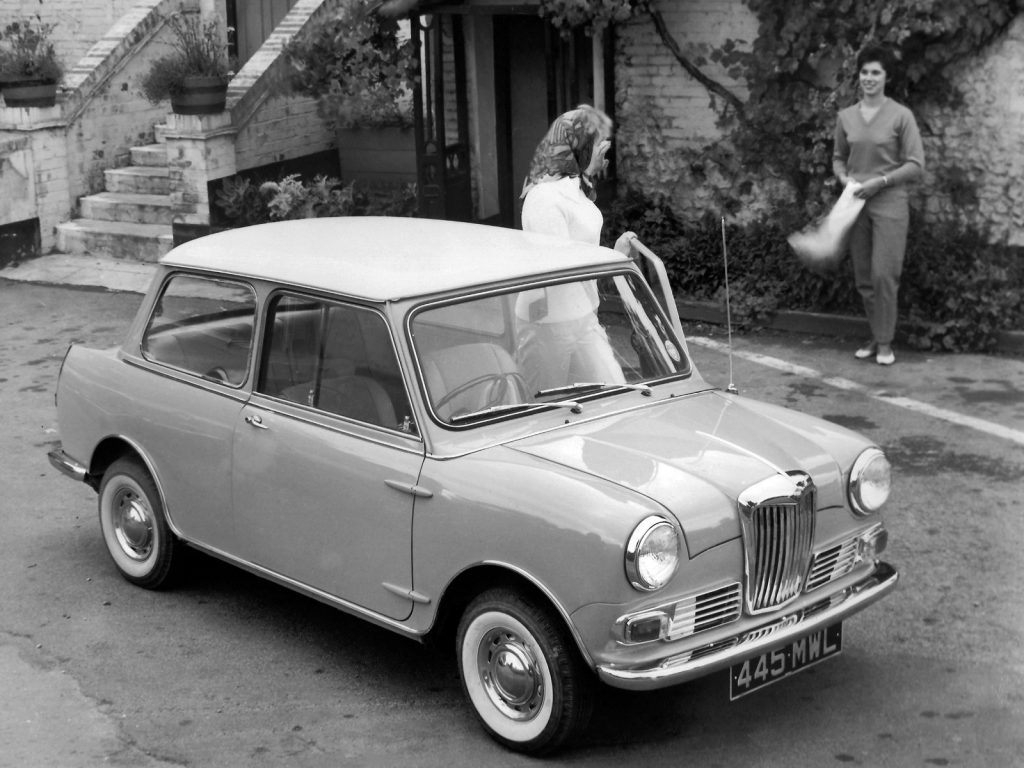 BMC exercised greater effort than usual when offering upmarket versions of the Mini. Independent concerns like Radford and Wood & Pickett offered their own interpretations of small-scale swish, but for the Riley Elf and Wolseley Hornet, BMC very literally gave you more: a protruding boot arrangement emerging from the Mini's rear quarters.
The style is, we'll admit, an acquired taste, though now that Mini prices are going loopy, collectors have unsurprisingly cottoned on that you can have just as much fun in an Elf or Hornet if you don't mind the Kardashian derrière. The front is also challenging, the upright grille not quite sitting right with the Mini's friendly face, but the cabin ticked all the boxes in its day: leather trim, and half a tree to hold the instruments. That extra boot space could be considered a luxury touch too.
Vanden Plas Princess
BMC, British Leyland, Austin-Rover, the Rover Group, MG Rover… whatever you call it, the shape-shifting entity that was the UK's biggest carmaker was an absolute master of badge engineering and special editions, and knew a thing or two about bringing luxury from higher-end models into cars of the people too. There are so many we've tried to keep it to a minimum in this list, but the Vanden Plas Princess 1100 and 1300, based on the Austin 1100 and 1300, is one of the better examples of the breed.
We mean that literally too, because the ADO 16, as fans call it, was a rather fine platform to start with, so carried off its luxury trappings with some decorum. Up front was a tall grille more reminiscent of the MG 1100 (another of the badge-engineered models) than the Austin, but even more magic was reserved for the interior, with lashings of Connolly leather, rear picnic tables, and a burr walnut slab across the dash, a step above the more austere surroundings of a regular 1100. Naturally, when the rest of the range got the larger 1.3-litre A-series, the Vanden Plas received it too – but still offered just a touch more luxury than its humbler counterparts.
Read more
13 British cars floored by flaws
11 cars to get you gently excited for the 2021 Hagerty Festival of the Unexceptional
20 facts after 20 fun-filled years of the new Mini