The 2021 Hagerty Festival of the Unexceptional is nearly upon us, and with it the opportunity to wander around the grounds of one of Britain's grandest stately homes and take in some of the most marvellously mundane and underappreciated cars ever made.
The experienced committee behind the scenes the world's most famous (possibly) car concours has been hard at work to make sure this year's show, held on 31 July in the grounds of Grimsthorpe Castle in Lincolnshire, is the best yet. And they have selected the 50 lucky vehicles that will gain a spot in this year's Concours de l'Ordinaire. Think of it like the concours at Villa d'Este, held on the shores of Italy's Lake Como just down the road from George Clooney's lakeside retreat, but with clothing by M&S rather than Prada and a lower chance of bumping into say, musician Avril Lavigne in a Stratos Zero.
How much is your car to insure? Find out in four easy steps.
Get a quote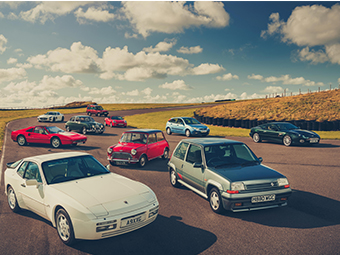 Those accepted into the concours will, we'd imagine, already be making preparations to ensure that their car's lightly faded paintwork is treated to a coat of wax and the velour upholstery gains a new lease of life with a liberal application of Shake n' Vac – ready for it to be assessed by the rag-tag band of misfits we call our judging team (albeit not to their faces).
To whet your appetite, we've highlighted eleven humdrum cars that will make up some of the 50 competing for honours at the 2021 Hagerty Festival of the Unexceptional. While entirely unrelated to the judging process, we wanted to give followers of the concours a taster of the metal and plastic that will be on display. There's a real variety this year, with the usual British Leyland and Rover entrants mingling with an exceptional lineup of unexceptional Renaults. There's even a Daewoo, showing that Korea's undoubtedly unexceptional early output is beginning to reach the age where it's eligible for the Festival.
Without further ado, here's a taste of things to come…
1984 Citroën BX 16 TRS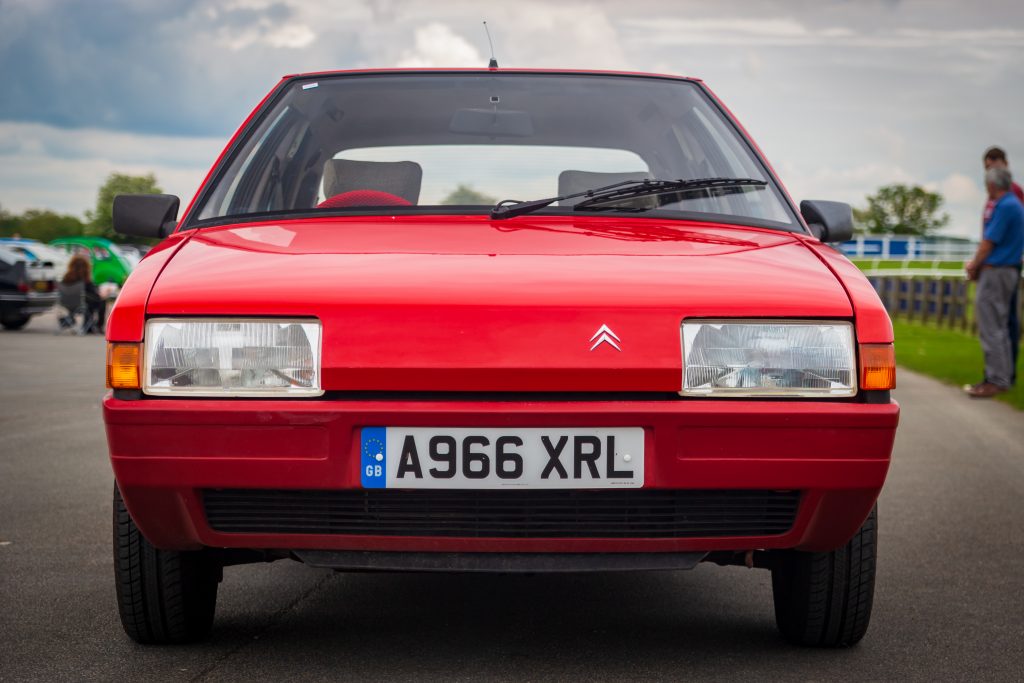 One thing we often find with Festival entrants (the cars, rather than the people) is that they currently sit in a kind of limbo between those widely accepted as "proper" classics, and those offering the levels of performance and creature comforts that appeal to regular used car buyers. The Citroën BX is a good example of this – think classic Citroën family cars and you'd probably go down the DS or GS route, while you'd opt for the later ZX or Xsara as a workhorse.
But the Marcello Gandini-designed BX looks great, particularly in pre-facelift form like our show car, and there's plenty of proper Citroën engineering too. The 16 TRS sat just below the sporty GT and used a 92bhp 1.6-litre – and as a slightly higher spec model, got those neat smoked rear quarterlight windows as standard. Last but not least, you still got all the "suspension goes up… suspension goes down" pleasures of those older Citroëns, but in a package that, according to the company at the time, "hates garages". Coincidentally, a lot of mechanics seem to hate Citroëns, but with specialist attention they really can go on and on.
1989 Audi 100 2.0E Avant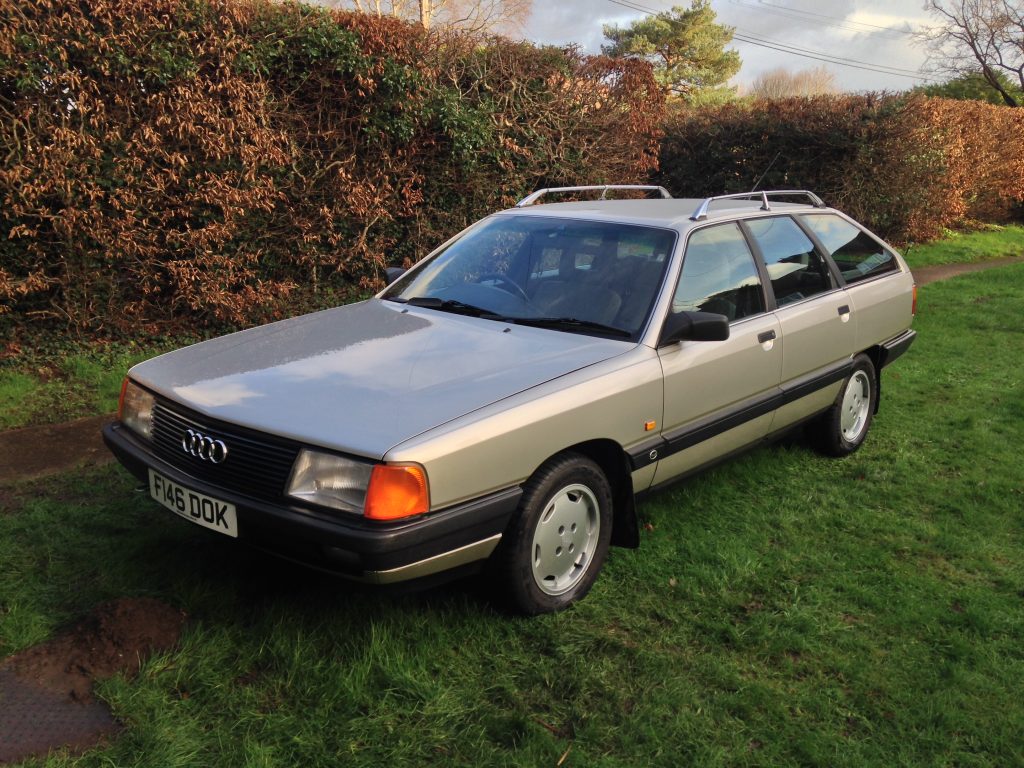 Short of panel vans no vehicle says workhorse like a big estate, and we've got our fair share at the Festival this year. This Audi 100 Avant is an example of what you can expect – the kind of car you probably haven't seen for a while but in surprisingly sound condition and usually with a bit of a backstory. This one, for instance, was saved from the crusher and then road-tripped to, and around, the Nurburgring.
With a 2-litre five-cylinder engine – that'll be one to keep an ear open for as it arrives at the show – we're doubting it set any new lap records on its trip to the 'Ring (or can pull the modern Audi trick of sitting three inches from your bumper, since even a modern supermini could out-drag a 100), but then it's also now going strong at 175,000 miles, showing the legend of long-lasting Audis is more than just a rumour. The boxy shape was more than just practical too: Audis of this era were impressively aerodynamic, thanks to flush-fitting trim and smooth body surfaces.
1988 Fiat Strada 85 Super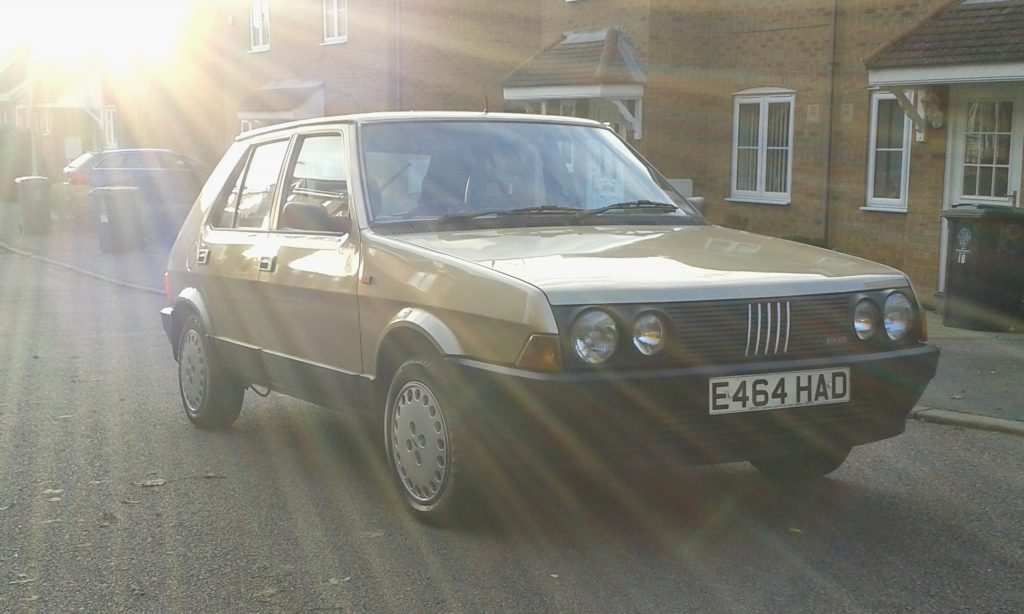 In the spirit of Italian words sounding far more exotic than their English counterparts (think "Biposto", "Quadrifoglio", "Tifosi") the Fiat Strada wouldn't have been quite the same had it been named the Street. 1988 was the final year for the Strada, named Ritmo elsewhere ("Rhythm" – admittedly the Italian sounds better here if you roll your Rs), before it was replaced by the boxy Tipo (err… "Type"), and as a now somewhat overlooked model it should be right at home at the Festival.
Our Festival entrant is a third-series car, the like of which arrived in 1985 and featured minor styling tweaks further distancing it from the gleefully odd first generation with its pugnacious plastic visage. This one apparently drives well, with a rorty little 1.5-litre engine derived from that in the back of an X1/9. It'll be interesting to see what our judges think of it compared to other family cars like the BX, 19 and others, many of which outsold it in the UK back in the day.
1982 Mazda 929L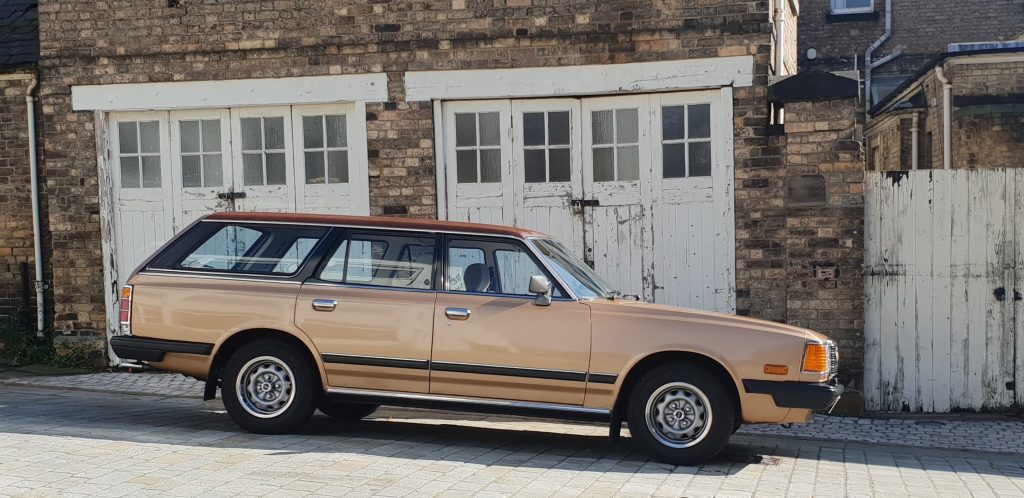 Mazda's modern lineup is among the most stylish on the road, from the pert MX-5 right up to the sleek 6 and even smoothly-styled SUVs. It's definitely a purple patch for the brand from Hiroshima, and while sales don't exactly seem to be roaring in the UK, there's a lot there to like. It's fair to say that in the 70s and 80s though, Mazda was rather more conservative (in styling terms at least; the rotary engine thing was still in full swing), and the 929L is a perfect example of the attitude at the time: sensible cars, well-engineered.
The 929L on this year's festival lawn is a 1982 model and has covered only 30,000 miles. It's apparently one of only three cars left taxed on UK roads, and it's unlikely there are many more elsewhere in the world either, so rarity is definitely on its side. And while an 82bhp 2-litre won't make it fast, it's sure to look great alongside our other estate entrants, including the Audi 100 Avant above, a Volvo 240GL, and an Austin Montego Estate.
1979 Austin Allegro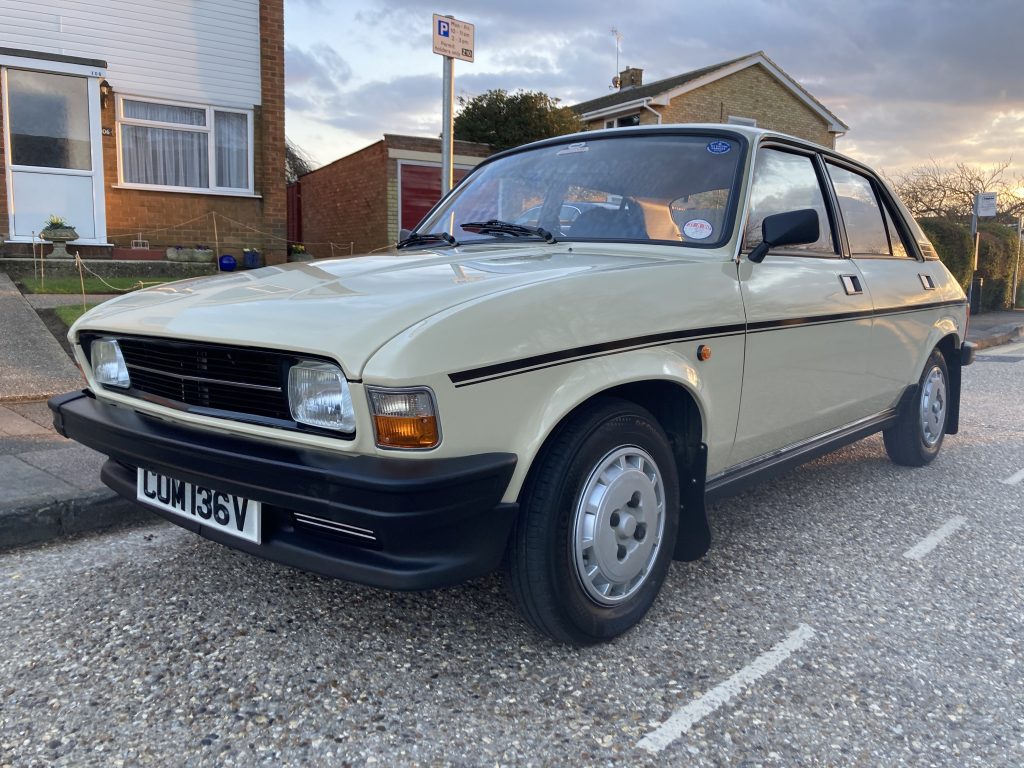 A Festival of the Unexceptional without an Allegro would be like the Goodwood Revival without D-types or a local car show without that one bit you avoid because it's near the bins and there are far too many wasps. You'll see a few again this year (Allegros, not wasps), and doubtless many more in the car park. This one's in Champagne Beige, one of a handful of 70s bathroom shades Allegros wore proudly until the end, and as a 1979 car it has a few concessions to the following decade's styling, such as those black bumpers and mirrors.
The fabled Quartic steering wheel had disappeared by this point, too, so the interior looks more conventional than early Allegros. It'll be a tough one for the judges to call (is a late Allegro more or less unexceptional than an early one? There's a mind-bending question for you) but we're just happy there's a good selection of the unloved and surprisingly appreciating Brit.
1982 Lancia Trevi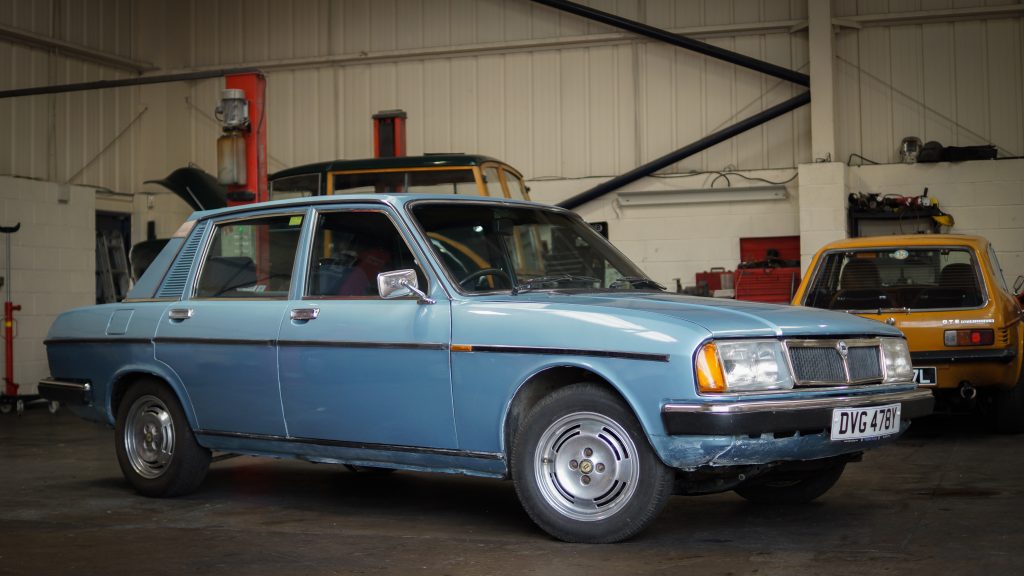 We can't reveal the selection process for concours entrants at the Festival (if you want a visual analog, it's a bit like that Coolidge painting of dogs playing poker, only with a bunch of car nerds deliberating over photos of curiously appealing lumps of metal), but some cars are so unusual that they stand out more than most. The Lancia Trevi is one of those.
Some might say that makes it exceptional. How can a curious Italian saloon with an interior to make a trypophobe run a mile (to save you looking it up, since the image search is unpleasant, that's someone afraid of closely-packed holes – much like the Trevi's dashboard) fit into the same niche as an Allegro or Marina? The counterpoint is its rarity and generally unloved status, which mean vanishingly few remain – a common theme among many unexceptional vehicles. It's one of several Italian rarities to look forward to at the Festival.
1989 Renault 19 GTS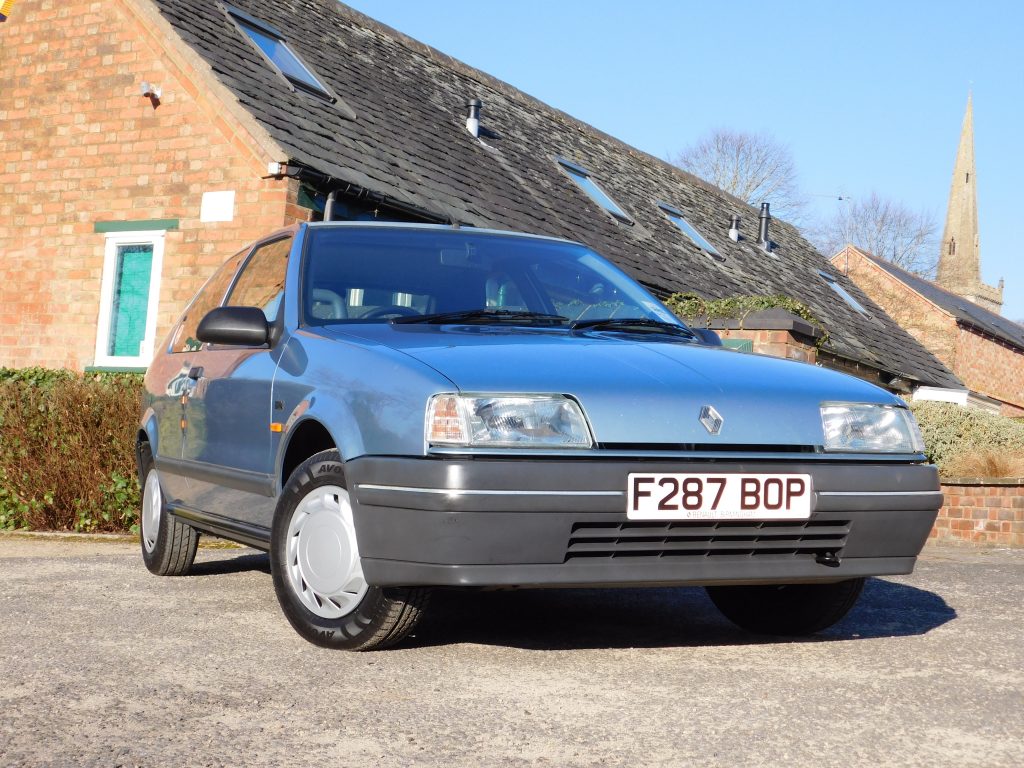 Forget about the hot 19 16V that hit the road in 1991 and set new standards for roadholding at a time when the Golf GTI MkII was past its sell-by date. This, the wholly unremarkable 19 GTS, is where the action is at. At least, it is as far as devotees of unexceptional cars are concerned.
It has the less practical three-door body, which secures it a bonus point or two, and under the bonnet is the inappropriately named 1.4-litre 'Energy' engine. Interestingly, our example started off life in 1989, collected from Renault Birmingham by – one imagines – an eminently sensible couple who had a penchant for French cars. They moved to Paris in the mid-90s and took Reggie la Renault with them. Quite how it survived the following dozen or so years in close quarters with Parisian drivers – notorious for actively using a car's bumpers and wings for nudge-parking – is something of a minor miracle. Now here it is, back in Blightly, and appearing at a Festival of the Unexceptional near you. [There is only one. Ed.]
1989 Ford Escort Popular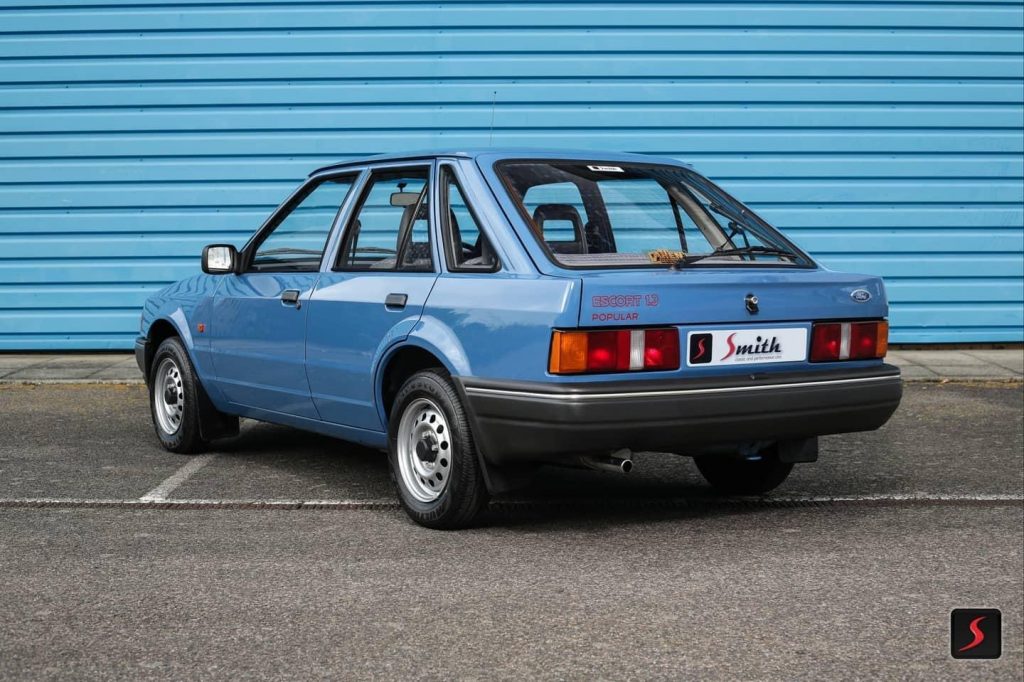 It is easy to turn misty-eyed at the thought the halcyon days of when Martin the fleet manager stopped by your desk and let you know that your first company car would soon be arriving. And for many, that company car would have been a Ford Escort like this.
In 1989, when this 1.3 Popular was collected by its owner from Allen Ford in Romford, Essex, it was Britain's most popular car, outselling everything else in showrooms across the nation. While the motoring press of the time may not have been overly enamoured with the fourth-generation Escort, its first owner evidently was smitten – keeping it for 30 years. It's partly why it's a survivor, having covered 60,000 miles yet looking for all the world like a showroom-fresh vehicle that's ready for customer collection. The same Ford dealer maintained it all that time, too. We look forward to seeing this one on the concours lawn.
1983 Triumph Acclaim CD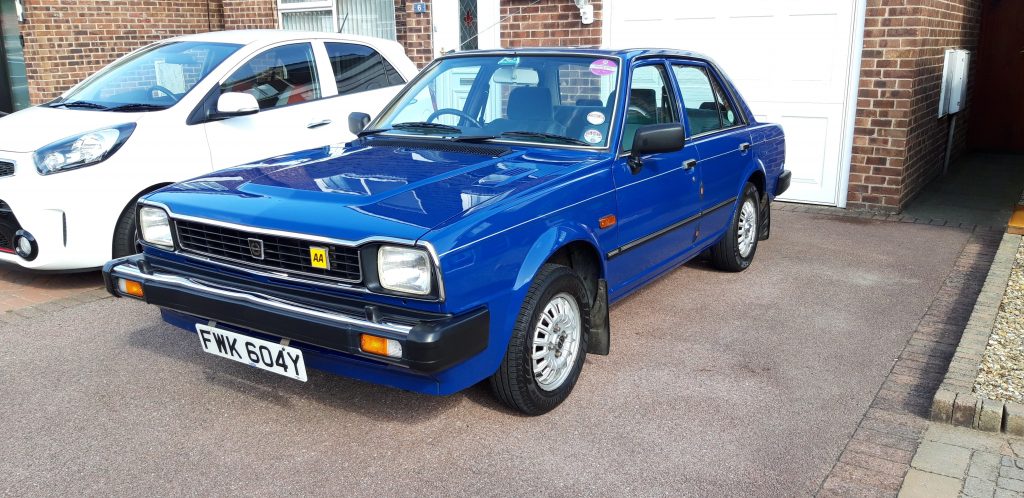 Let us bow our heads and give pause for contemplation, as we remember the last car of the Triumph dynasty. "Actually, I don't like to interrupt but was it really a Triumph?" Okay, fair point. The Triumph Acclaim was actually a Honda that had been lightly re-engineered to be built in Britain, in a deal that was as good as forced upon British Leyland management after talks with Chrysler and Renault were thwarted and it turned to Honda, which had been further down on its list of prospective suitors.
Built from 1981, it was intended to take over from where the Dolomite left off. The two cars could not be any less similar. The Acclaim was praised for its generous equipment levels, good build quality and excellent refinement, things the Dolomite didn't deliver. This 1983 model in blue is remarkable for being original and unrestored – a minor miracle given how many salted winter roads it's likely to have encountered in its lifetime. The Acclaim was only built for three years but it proved the potential for the partnership between British Leyland (later Rover Group) and Honda.
1990 Renault Espace TXE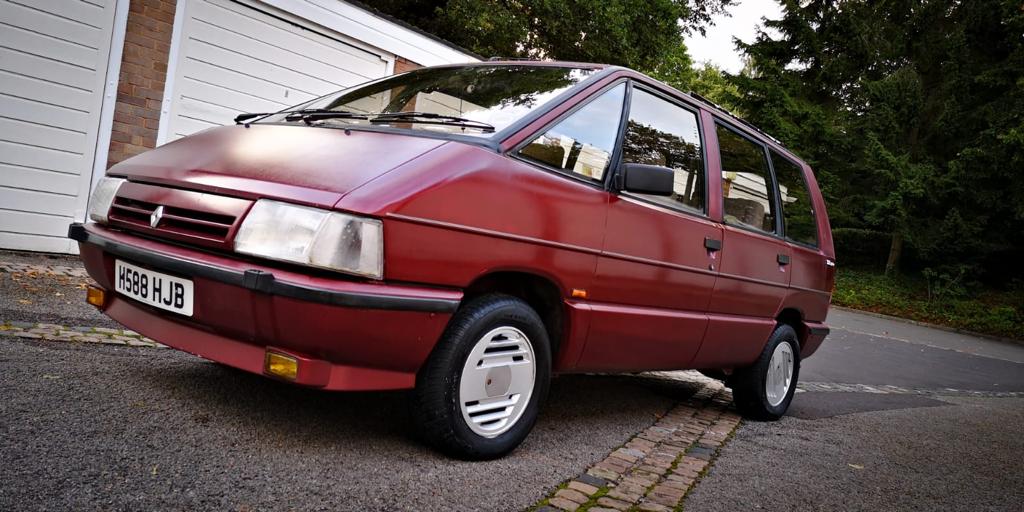 There are no prizes for guessing that Hagerty's Festival of the Unexceptional is all about ordinary cars. But the original Renault Espace is quite extraordinary. The car redefined the 'people carrier', taking a concept from the past – that Fiat had introduced with the 1956 600 Multipla – and right-sizing it for European families.
In came seating for seven people, which neatly catered for parents, three children and a couple of friends or grandparents. Not only that, but those seats were independent of one another, making it far more comfortable than bench-seats found in some Japanese people carriers or, indeed, the Chrysler Voyager. And the icing on the cake was that someone at Renault thought it would be a genius idea if you could remove all the back seats to turn the family car into a van. Sure enough, it was genius – in more ways than one. Hagerty Editor James Mills' parents owned a Mk1 Espace and he slept in it with mates on more than one occasion after staying over at parties.
Ironically, it is that van-like capability that is said to have seen numbers diminish, as so many have led a hard life and been driven – and loaded – into the ground. Which makes this 1990 Renault Espace TXE (a Mk1, Phase 2 for all you car spotters) a truly welcome sight on our roads. With only two owners from new, and the first family keeping it for 30 years, it has beaten the odds and avoided the crusher.
1995 Daewoo Espero CDXi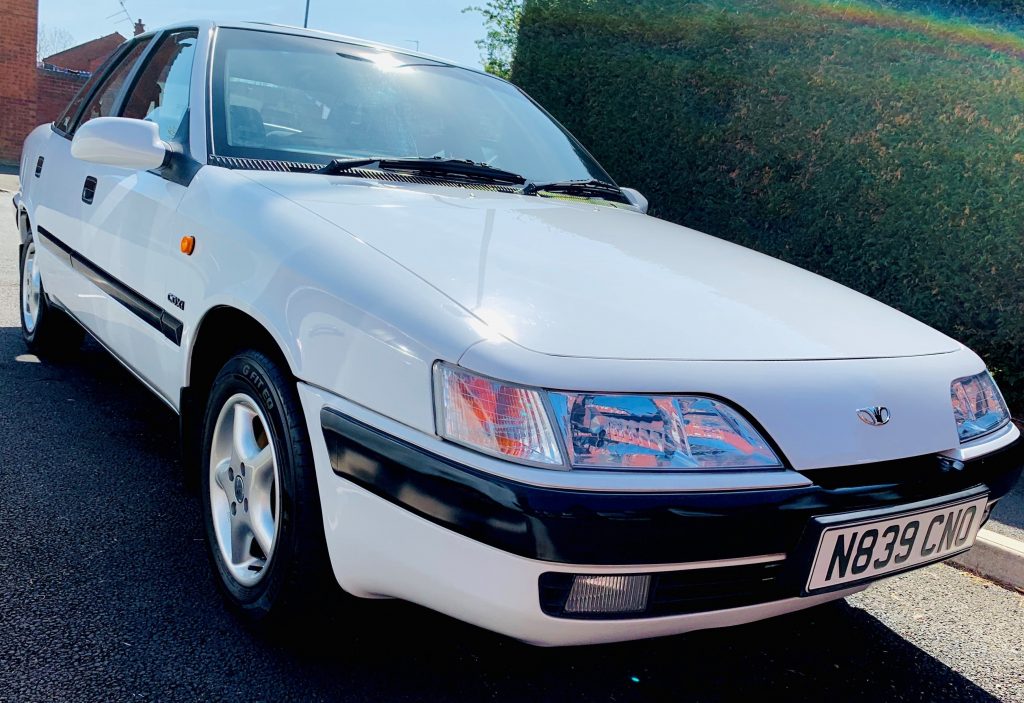 It's the stories behind the cars that strike a chord with so many fans of Hagerty's Festival of the Unexceptional. Take this 1995 Daweoo Espero. The car was bought as a retirement present but by 2007 the owner was unable to drive and declared the car SORN. Unable to be parted with it, they would bring the car out of its garage at the weekend, give it a dust-down and polish and warm the engine through. This continued until, sadly, the individual passed away.
At this point, in 2014, the family were advised to sell the car for scrap and sure enough a deal was struck, a flatbed truck turned up and the car was loaded. Then neighbours – knowing the owner wouldn't have wanted it to be scrapped – intervened, bought the car on the spot and saved it from the scrapheap. Its current owner has emotional ties to another Espero – but that's a whole other story, and one you'll be able to ask them about at the Festival of the Unexceptional…
Also read
Hagerty's Festival of the Unexceptional returns on 31 July to celebrate the most marvellously mundane motor cars
UK Covid roadmap: How summer motoring events will be affected
Bland of the rising sun: 13 unexceptional cars that put Japan on the map