After a Coronavirus-enforced hiatus in 2020, the Hagerty Festival of the Unexceptional returns in 2021, taking place on Saturday, July 31 at Grimsthorpe Castle in Lincolnshire. Tickets for visitors are now available via this link and vehicle entries for the concours are invited via this link.
As ever that means our location will be considerably grander than the vehicles that congregate in front of it, but that of course is the joy of the festival, which celebrates the ordinary, maligned and unloved cars of the 1960s, 70s, 80s and 90s.
2021's event will be the seventh Concours de l'Ordinaire, and the 16th Century Grimsthorpe Castle's grounds will allow more space than ever for unexceptional vehicles and a wider range of activities too.
With plenty of picnic areas and a new range of food stalls (we're licking our lips at the thought of them already), as well as comfortable seating areas, visitors to the world-famous event will be well catered for. And for more interaction and entertainment, families will be pleased to know there is a children's play area, and once you've taken in all the wonderfully unexceptional metal on show you can unwind with a walk around the castle's beautiful grounds and gardens.
Not sure if your car qualifies? There's an element of discretion as to what constitutes unexceptional here, but if your car, motorcycle or light commercial vehicle was built between 1966 and 1996 that's a good start. As for the kind of vehicle, think Bluebird rather than Firebird, Marina not Miura, and 309s rather than 308s.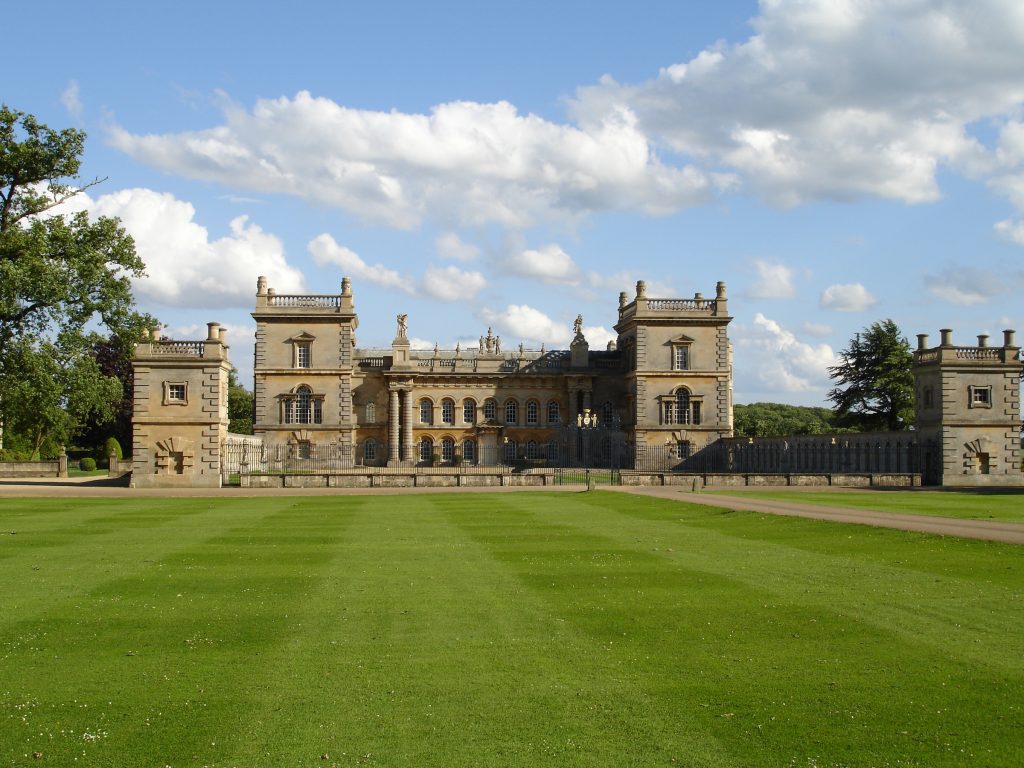 The event traditionally promises as much joy in the car park as on the concours lawn, though as ever our expert judges and those pretending to be expert judges may pluck the most ordinary vehicles out for special treatment.
There will of course be judging and award ceremonies, so if your Alfa Arna keeps getting turned away from Villa d'Este then there's always the chance of some silverware in the Concours de l'Ordinaire instead. 2019's victor was a 1977 Morris Marina Deluxe Estate, so the bar to entry is high. Or is it low?
You can now apply to enter your car for the concours via the Car Festival Booking site – click this link to go straight to the right page. Visitor tickets for the 2021 Festival of the Unexceptional are now available so jump to it and follow this link to reserve yours.
FAQs – 2021 Hagerty Festival of the Unexceptional
When is it?
Saturday, 31 July
Where is it?
Grimsthorpe Castle in Lincolnshire
When do tickets go on sale?
Tickets for the 2021 Hagerty Festival of the Unexceptional are now on sale. Click on this link to submit a car for the concours and also reserve tickets to the event.
Can anyone enter a car for the Festival of the Unexceptional's concours?
Yes! Anyone can enter a car for the 2021 Hagerty Festival of the Unexceptional but not any old car will do. Cars must pass a selection and judging criteria. See below…
Which cars are eligible for the Festival of the Unexceptional concours?
Generally speaking, judges welcome vehicles registered between 1966 and 1996. They will place an emphasis on originality and ordinary, less 'exotic' versions of cars. So an L would be considered more desirable than an SRi, for example. Judges also like to learn about the story behind the car, as this can make the difference when having to choose between a number of the same make and model. So sell your car to us when you submit it for entry to the concours!
How do I enter my car for the 2021 Festival of the Unexceptional?
That's the easy bit. Just click this link and submit the details of your car, a description and some photographs.
How much does it cost to enter the concours?
Rejoice! Entrants selected for the concours don't have to buy a ticket.
What if I'm a visitor – are tickets free?
The first 999 to apply for tickets and arrive on the day in a classic or unexceptional car will get them for free. There are also 500 tickets available for visitors arriving in a modern car, which cost £5.75 each. Once the initial 999 free tickets have been reserved, we will make a further 1000 available at £5.75. You can click this link and go straight to the ticket reservation site.
I entered the Festival of the Unexceptional before. Does that mean I can automatically take part again?
No. You'll know from personal experience how popular the event is – and how competitive it is too. So we require anyone wishing to enter the concours competition to submit a new entry for 2021.
If my car is a prime example of an 'Unexceptional' car, can I just turn up and put my car on show?
No, afraid not. We'd be delighted to see you and may even direct you to parking where your car will be in good company with other marvellously mundane motor cars, but it won't qualify for the concours competition.
Are children welcome?
Absolutely. Children 12 and under go for free, and you don't need to apply for a ticket for them. Those older will require a ticket. There's an adventure playground as well as wonderful grounds at Grimsthorpe Castle in Lincolnshire which will be open to visitors.
Will there be food at the event?
Yes, and it'll be yummy, too. We're laying on food stalls, but you're equally welcome to bring a picnic or packed lunch too.
Will there be a bar?
Yes. (That's all you wanted to know, right? We won't go into the cocktail or mocktail list here…!)
Can I bring my dog?
Dogs are welcome but the venue stipulates that they must be kept on a lead.
Can we camp overnight?
There is no camping available
Are you accepting trade stands at the show?
Sorry, there will be no trade stands at the Festival of the Unexceptional.