Ordinary, everyday cars that were once the backbone of Britain, dominating driveways, neatly parked in cul-de-sacs and seen at the supermarket, are now proving so sought-after that many are rising in value faster than long-established dream machines – including versions of the Jaguar E-Type.
The latest data from the Hagerty Price Guide reveals that these everyday cars – affectionately known as 'unexceptional' cars – have enjoyed a bumper year of growth, with values rising as much as 20 per cent year on year.
How much is your car to insure? Find out in four easy steps.
Get a quote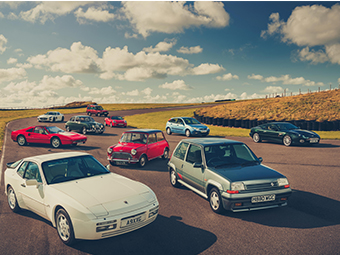 The Hagerty Price Guide actively tracks market values for nearly 2,200 cherished cars so owners, as well as buyers and sellers, have an accurate picture of their car's worth. The latest update to the guide has seen an impressive 196 unexceptional models added to the guide, and the Hagerty analysts that compile the data – taking sales results from UK auctions, trade sales and private sales – have compared the unexceptional cars' average value across the model range in 2020 with their average in 2021 to date.
Models including the Ford Cortina, Renault 4, Hillman Imp, Austin Princess and – arguably the best-known of all – the infamous Allegro have posted the biggest increases in value, so far this year, posting increases in value of between 4.4 and 20.4 per cent for the top 10 performers, at a time when precious few bank savings accounts better a return of 1 per cent. They're joined by other strong performers that are household names, with the Ford Fiesta, Austin Metro and Vauxhall Cavalier just some of the humble family cars that have become desirable to their fans.
John Mayhead, head of automotive intelligence for Hagerty, says there is a simple reason seemingly ordinary cars are becoming more sought-after by Britain's car enthusiasts. "These everyday cars are becoming increasingly rare. For decades the vast majority were unloved workhorses that would eventually be sold for scrap at best. Now, with rarity on their side and nostalgia tugging at the heartstrings, enthusiasts are snapping up the remaining examples, sometimes because of an emotional connection and sometimes perhaps because they feel a duty to preserve them for the enjoyment of future generations."
With a healthy rise in value, these cars often offset any associated running and maintenance costs, making them a surprisingly sound investment as well as a trip down memory lane.
As a yardstick, the latest data from the Hagerty Price Guide shows that the Jaguar E-type Series III has risen by 8.2 per cent in the past year, from an average sale price of £54,988 across all models in 2020 to £59,500 in 2021. The Ferrari 308 GTB has gone from £61,200 to £65,475 too – a gain of 7 per cent. And some affordable sporty classics have gone up too – a Triumph Spitfire is worth on average 4.5 per cent more than it was this time in 2020.
For car enthusiasts, these unexceptional classics represent an affordable as well as enjoyable route to owning a special car. The majority identified in the list of top 20 risers cost no more than £4000 – but they're on the move… so those wanting to scratch that itch should hurry.
Many of these increasingly rare everyday cars may be found at the world-famous Hagerty Festival of the Unexceptional, the concours event dedicated to unexceptional classic cars which will be staged at Grimsthorpe Manor, Lincolnshire, on 31 July. (Click here to find out more.)
Without further ado, here are the unexceptional cars that have risen in value by the greatest amount in 2021, so far, with the date ranges referring to the years the Hagerty Price Guide accounts for.
1965-1970 Triumph 1300 increase: 20.4 per cent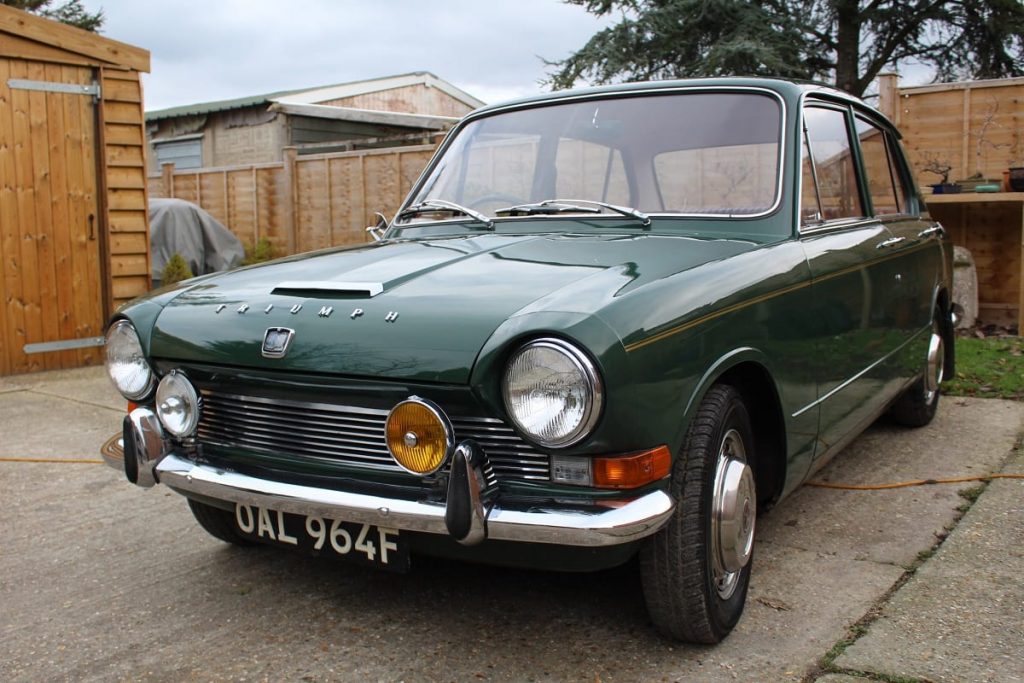 Often overlooked in favour of the sporty Dolomite and rear-drive Toledo, the front-wheel drive 1300 was Triumph's rival to cars like the Ford Cortina and Austin 1100. With power from the Herald it was no ball of fire but the Michelotti styling was not unlike that of its sportier successors.
While never the success of some of its rivals at the time, it is finding favour in the classic market. The 2021 market average price is just over £4000, which is good value for a car from that era, but also a surprising climb of nearly £700, or over 20 per cent compared to the same period in 2020. Whether or not that momentum continues, 1300 owners have been able to offset their costs more than any other unexceptional classic driver over the past year.
1962-1966 Ford Cortina Mk1 increase: 19.4 per cent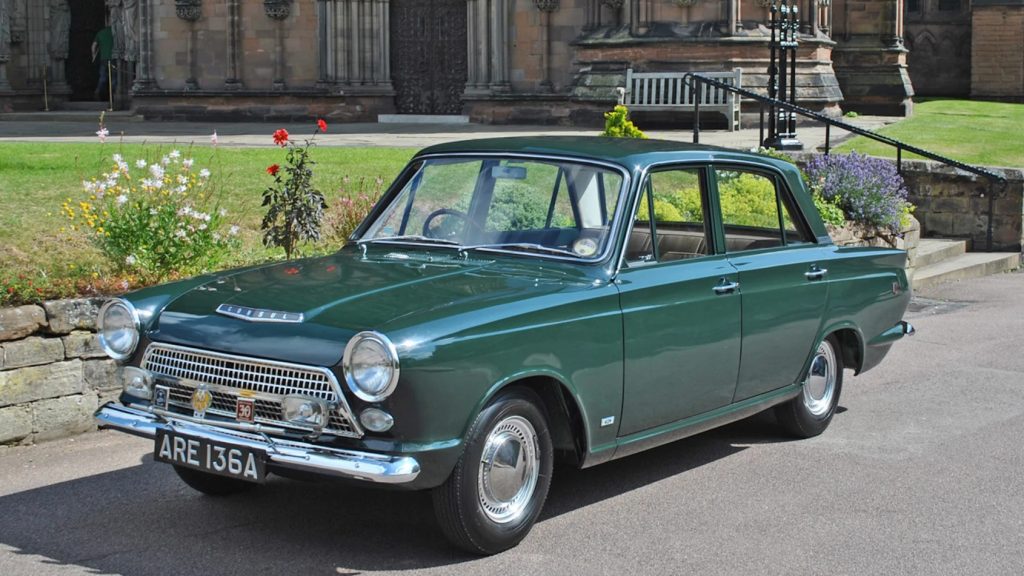 A rising tide lifts all boats, and at least some of the 19.4 per cent gain seen by the Mk1 Ford Cortina in the past twelve months must be down to the increasing prices people are paying for the super-desirable Lotus models.
Already among the more expensive cars in our top ten – though far from being unaffordable compared to more exotic classics – the Cortina has risen from £6367 to £7600 between 2020 and 2021, a gain of over £1200. We suspect a few have probably gone on to donate their shells for Lotus replicas, but as we've seen with Mk1 and Mk2 Escorts, even the more humdrum variants of classic Fords can command big money.
1973-1982 Austin Allegro increase: 13.6 per cent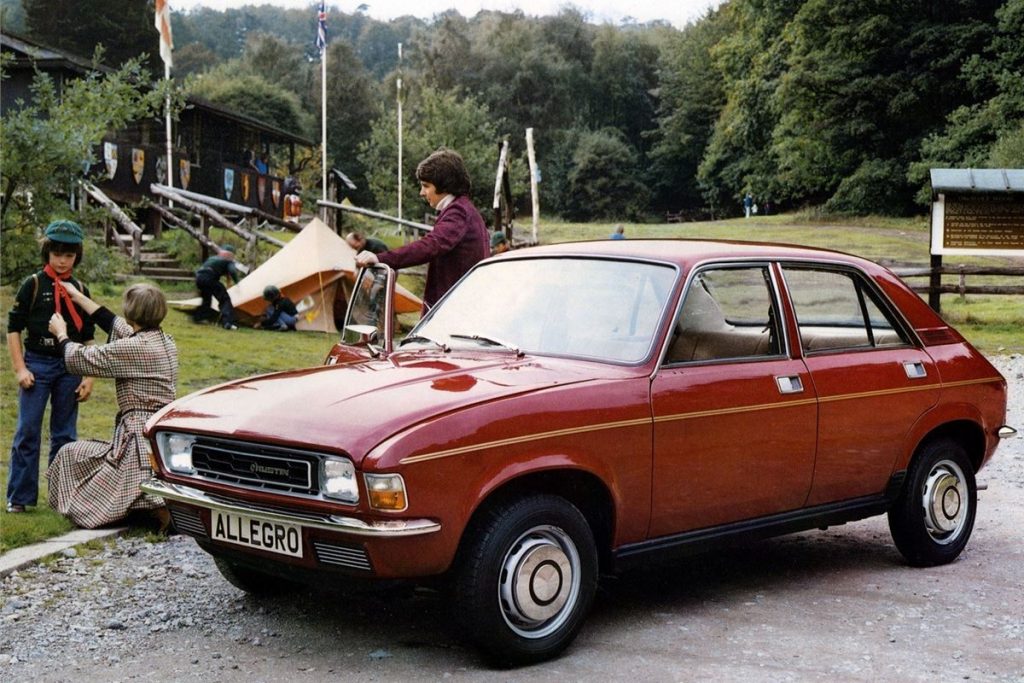 The Allegro is clearly having the last laugh. Maligned since birth, chortled at in the interim and responsible for putting a whole generation of drivers off British Leyland products thanks to lousy quality control and an awkward design, we've been watching the prices of Allegros rising for a few years now in complete defiance of their critics.
It wasn't long ago when three figures would be enough to secure a decent Allegro (read into that phrase what you will), and a year-on-year gain of £330 (according to the Hagerty Price Guide) is relatively modest. But that's still a 13.6 per cent increase, from an average of £2425 to £2755 and, when correctly fettled, an Allegro today makes for a characterful and practical classic experience.
1962-1980 Renault 4 increase: 10.6 per cent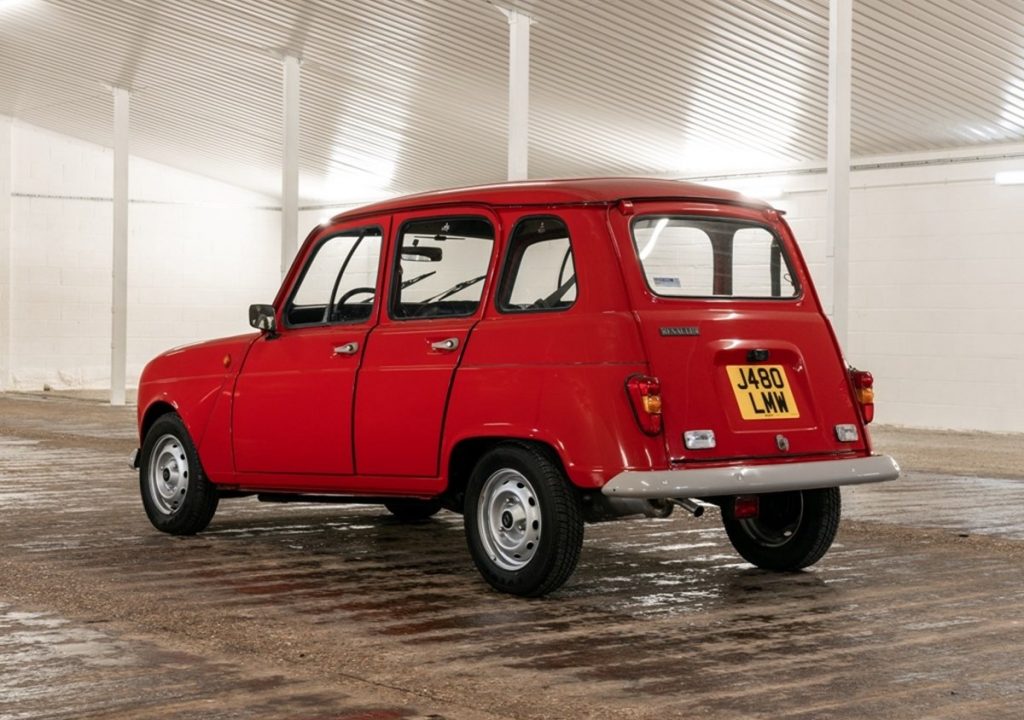 Hagerty's John Mayhead – who compiled the statistics you're reading here – noted recently that Historics Auctioneers had just sold a 1992 Renault 4L for over £9000, a full £700 more than the top price guide value of £8300.
The average isn't quite to that level, but Renault's charming people's car of the 60s and 70s has still crossed the £5000 barrier in the last year, up £500 (or 10.6 per cent) to an average of £5225. Relatively low supply probably plays a part – you really don't see 4Ls any more – but it means you might have to look to rural France if you want a bargain on a 4L in future.
1963-1976 Hillman Imp increase: 10.1 per cent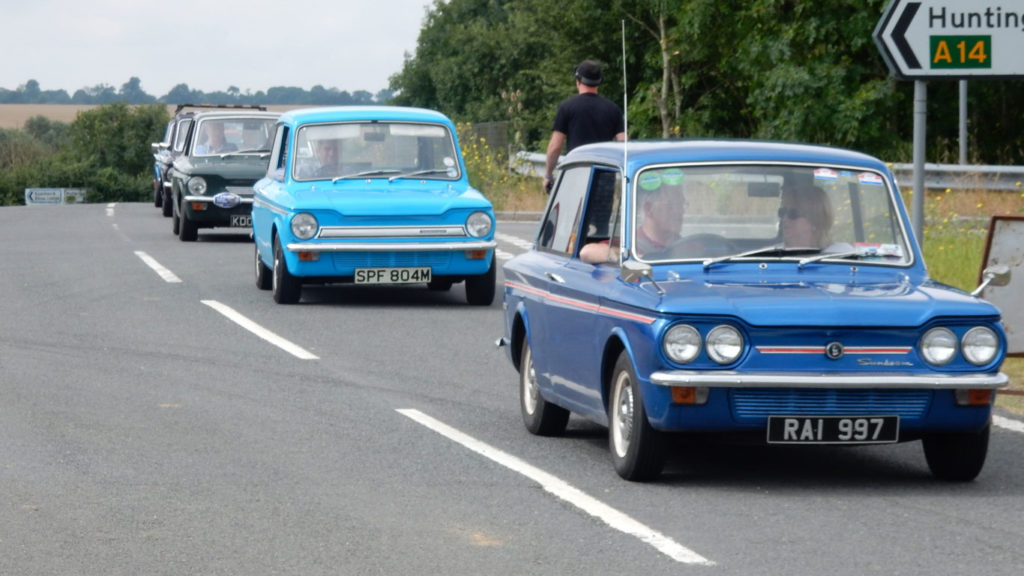 The fifth car here to outpace the Series III E-Type over the past year is Hillman's 1960s Mini rival, the Imp. Like many British cars of the period it had its faults and also like many of its contemporaries, they've virtually vanished from the roads.
That rarity explains why the former budget model is now a £4625 car on average, and that's up £510, or a 10.1 per cent gain since 2020. Not a huge amount of money in the greater scheme of things either – and a whole lot cheaper than finding a decent 1960s or 1970s Mini these days.
1970-1976 Ford Cortina Mk3 increase: 7.8 per cent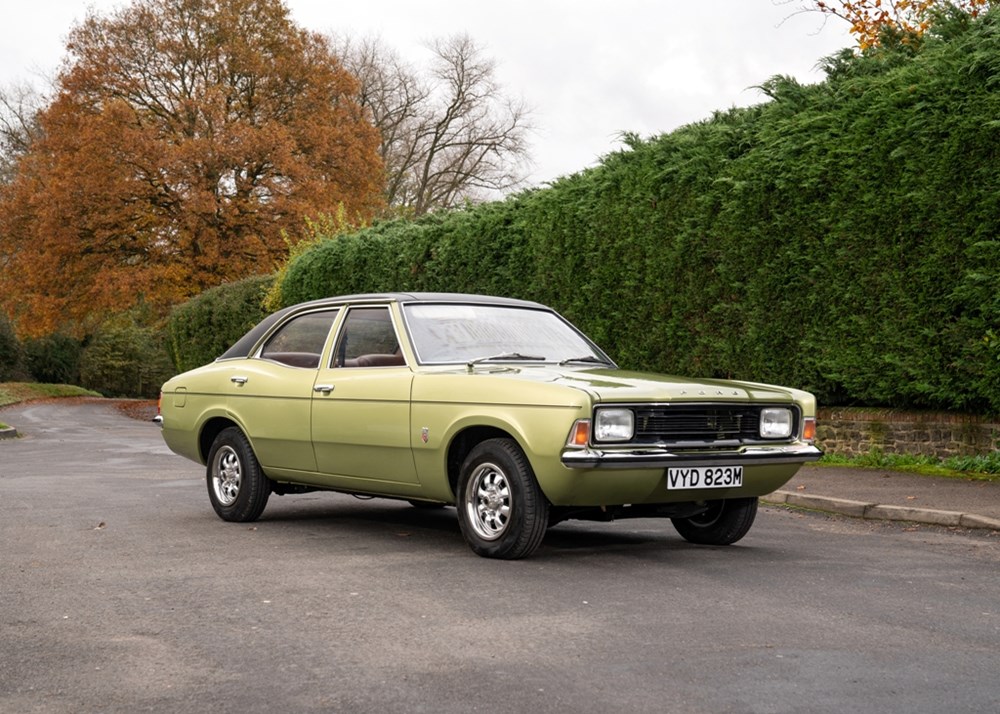 What the "coke bottle" Cortina lacks in Lotus-linked kudos and 60s style it gains in 70s swagger, and as one of the ubiquitous shapes of the 1970s (and still found in large numbers in the 80s) it's a verified Festival of the Unexceptional favourite.
The Mk3 Cortina is also, courtesy of a 7.8 per cent climb in average values between 2020 and 2021, an unexceptional car that has outpaced plenty of much more obvious classics recently. Though like several here, that doesn't make it unaffordable – interestingly in 2020 the average was above that of the Mk1, but having climbed slightly slower, our most recent data shows an average of just over £7000.
1968-1979 Renault 16 increase: 7.4 per cent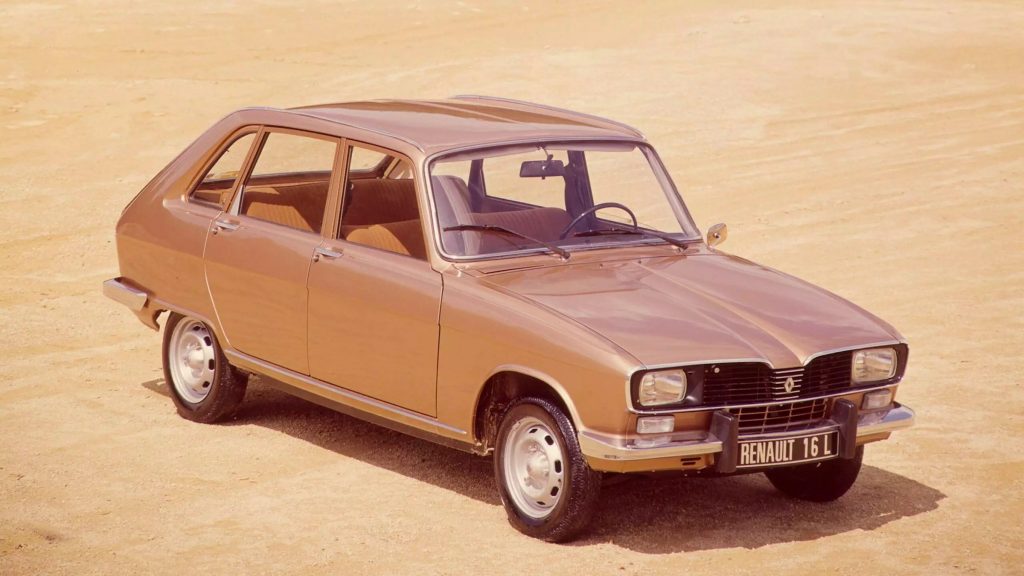 The second Renault in our list, and the only marque other than Ford to double up in the top ten. That's unusual, as historically most French models (aside from the more obvious Citroen 2CVs and DSs, or sporty Renault 5s) just haven't found their feet as classics in the UK market in the same way as more familiar names from Ford, British Leyland or Vauxhall.
Perhaps the increase in classics from those companies means buyers are looking elsewhere, but Renault's hatchback 16, one of the first available on the market, is also not a familiar sight in the UK, so there's a captive audience for those that remain. They are still affordable though: the car's 7.4 per cent increase means a £350 gain over the past year, to an average of £5075 – less, in fact, than the smaller Renault 4.
1948-1960 Peugeot 203 increase: 5.2 per cent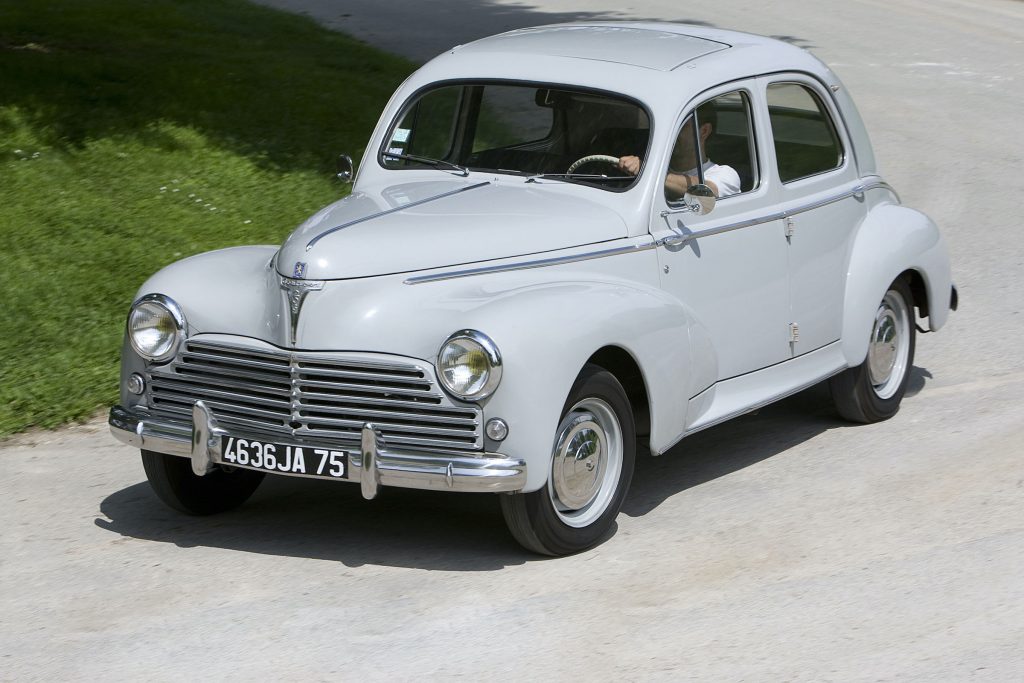 The oldest car on our list, and perhaps the most unusual too. You'd probably forgotten about the Peugeot 203; we certainly had, but Hagerty's valuations team apparently hasn't and noticed that values have risen more than five per cent over the past year.
The 203 predated the 403 and 204, which themselves arrived ahead of the 404 and 304 you may be more familiar with. It was Peugeot's first monocoque car and in true pragmatic postwar French style is powered by a modest 1.3-litre inline four. Rarity probably goes some way to explaining the £8150 average buyers have paid in 2021, a steady climb over its 2020 price.
1975-1981 British Leyland Princess increase: 5.1 per cent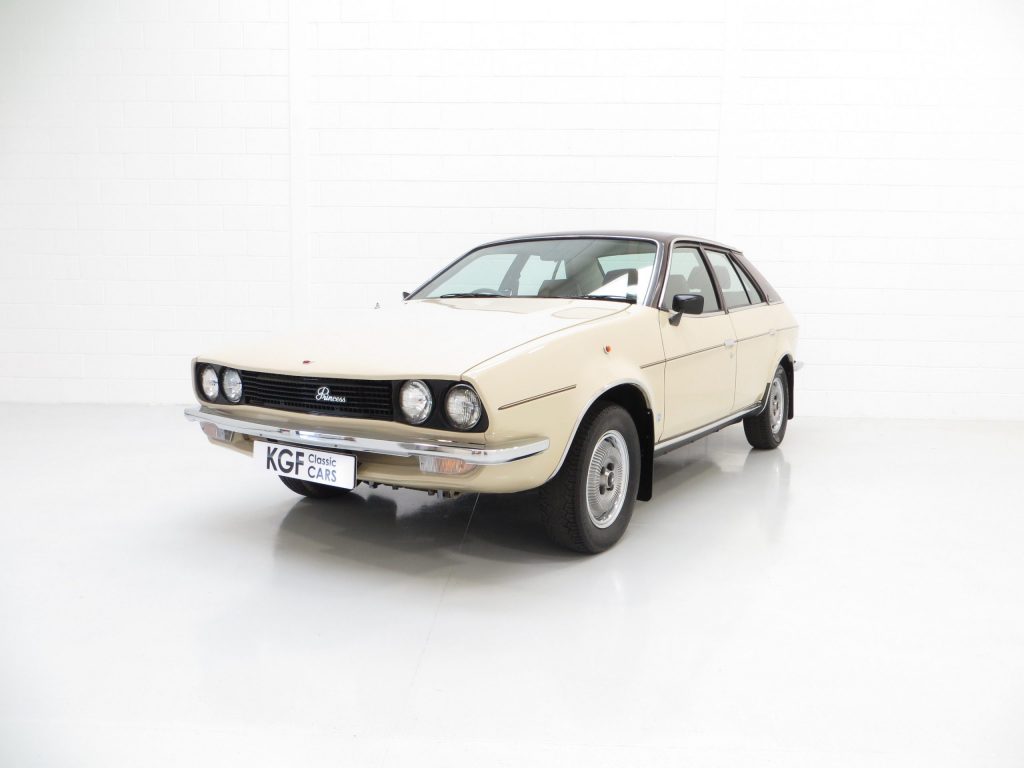 Much like the Allegro, the Princess has something of a mixed reputation, but also a loyal following of Austin and Leyland enthusiasts who appreciate its wedgy Harris Mann styling, large interior and relaxed Hydragas suspension.
Poor reputations can be beneficial though, as it has also made old BL fare like the Princess affordable for a long time. As more accomplished models from the era have already shot out of reach, buyers in 2021 have so far paid an average of only £3325 for the Princess. Slowly blossoming interest in unexceptional British motors suggests the tides are turning though – that figure is £163, or 5.1 per cent more than it was a year ago.
1987-1994 Alfa Romeo 33 increase: 4.4 per cent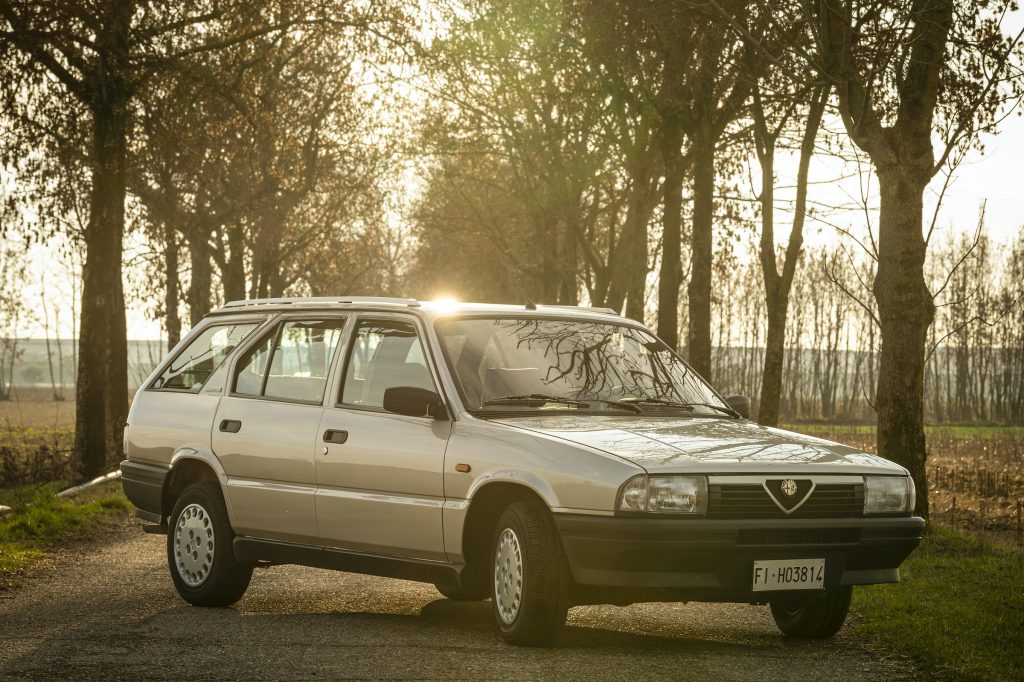 Ah, finally some Italian exotica. Well, sort of. Okay, so the 33 isn't exotic at all, and Arna aside is about as close as Alfa has ever got to an unexceptional car. Still, all Alfas have a following, so it's not a surprise to see the 33 rounding out the top ten with a 4.4 per cent gain between 2020 and 2021.
Let's not get ahead of ourselves: That's still only £100, with an average 2021 value of only £2388. The 33 sits in limbo between the undisputably desirable Alfasud and the 145 and 146, which benefit both from Alfa's sporty twin-cam inline-fours of the 90s, and increasing interest in 90s hot hatches in general. The flat-four 33 had its quirks too, but distinctive styling and the availability of an estate mean it's not without appeal.
10 more unexceptional cars climbing in value
We wanted to focus on the top ten for this list, but to give you an idea of what else is slowly on the move, here are the next 10 unexceptional cars in order of annual gains.
| | | | | | |
| --- | --- | --- | --- | --- | --- |
| Make/model | Years | 2020 Avg. | 2021 Avg. | Annual gain | Percentage |
| Alfa Romeo Giulietta (116) | 1980-1985 | £2319 | £2419 | £100 | 4.3 |
| Ford Fiesta (Mk2) | 1986-1989 | £3800 | £3956 | £156 | 4.1 |
| Austin Metro | 1980-1990 | £2144 | £2213 | £69 | 3.2 |
| Ford Sierra | 1982-1993 | £3466 | £3566 | £100 | 2.9 |
| Vauxhall Cavalier (Mk1) | 1979-1979 | £3677 | £3777 | £100 | 2.7 |
| Ford Cortina (Mk2) | 1967-1970 | £7550 | £7753 | £203 | 2.7 |
| Wolseley 1100 | 1965-1968 | £4050 | £4150 | £100 | 2.5 |
| Wolseley 1300 | 1967-1973 | £4475 | £4575 | £100 | 2.2 |
| Hillman Hunter | 1966-1977 | £5158 | £5250 | £92 | 1.8 |
| Peugeot 304 | 1969-1980 | £4675 | £4750 | £75 | 1.6 |
Also read
Hagerty's Festival of the Unexceptional returns on 31 July to celebrate the most marvellously mundane motor cars
How to win the 2021 Hagerty Festival of the Unexceptional
Hurrah for the humdrum: the highlights of the Festival of the Unexceptional (2014 to 2019)