British equivalent of Edsel: 40 years after its launch, declared 'Britain's Worst Car' in online poll
It's been 40 years since the Austin Allegro was launched and it has finally won an award.
How much is your car to insure? Find out in four easy steps.
Get a quote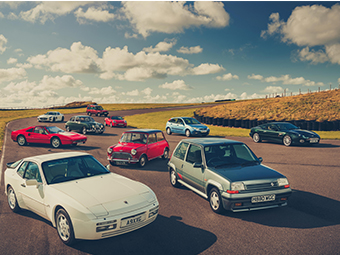 Its name may have been a moniker for "fast, cheerful and lively," but the award is not as exciting. It has been declared "Britain's Worst Car" in an online poll conducted bythe digital motoring magazine iMotormag.co.uk
Many considered the Allegro Britain's equivalent to Ford's disaster of the '50s, the Edsel.
The Allegro was introduced to replace the Austin 1100 and 1300 range, which we knew in Canada as the Austin America. It came about during some of British Leyland's darkest days.
The poor build quality was a result of industrial disputes between the workforce and management, in addition to a three-day work week caused by the coal miners' strike.
The humpty-dumpty (egg-shaped) car got off to a bad start and was nicknamed the "All-aggro," obviously related to some of the following problems.
They leaked, had severe rust issues and the rear window would literally fall out if the car was jacked up in the wrong location. And what were the designers thinking by fitting a "quartic" (square) steering wheel? They claimed it made steering easier and provided more room for the driver's legs. That bright idea was dropped when they launched the MKII.
Despite the negative publicity, the rust-prone Allegro became an icon in 1970s motoring.
During its 10-year production run, British Leyland sold 642,350 units. Various UK police departments purchased 657 of them as "Panda Cars" — so called because they were originally painted with large panels of black and white.
Believe it or not, the Allegro was the fifth-best selling car in Britain at one point. Mechanically it was bulletproof because it used the reliable BMC A-Series engine.
Many expats or subscribers to public TV will recall the Allegro playing a starring role in TV classics like The Professionals, Doctor Who, The New Avengers and my favourite, The Sweeney.
The photographed example was this year's you-never-know-what-will-show-up-moment at last Saturday's All-British Field meet, an event I have not missed since day one.
The Department of Motor Vehicles in the UK reported that more than 1,000 examples are still registered and in use today.