Price: £2995
Year: 1995
Mileage: 84,000
Condition: Too good for a student?
Seller: eBay

Limited editions, special editions – whatever you prefer to call them (and manufacturers tend to play fast and loose as to what constitutes either), we can at least all enjoy the part they've played in car culture over the years.
Their quality has varied wildly, some little more than dealer sticker packs to shift an end-of-line model before its successor arrived, while others boasted mechanical improvements or paint colours unavailable on any other variant in the range.
How much is your car to insure? Find out in four easy steps.
Get a quote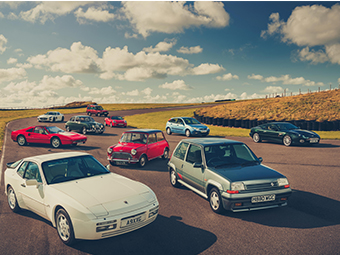 The Renault 5 Campus of the mid-1990s, like this one for sale on eBay, definitely leaned towards the former. The Cinq was on its last legs even as its Clio replacement arrived in 1991 and was made truly obsolete by the Twingo's arrival in continental markets a year later, but it soldiered on in the UK until 1996.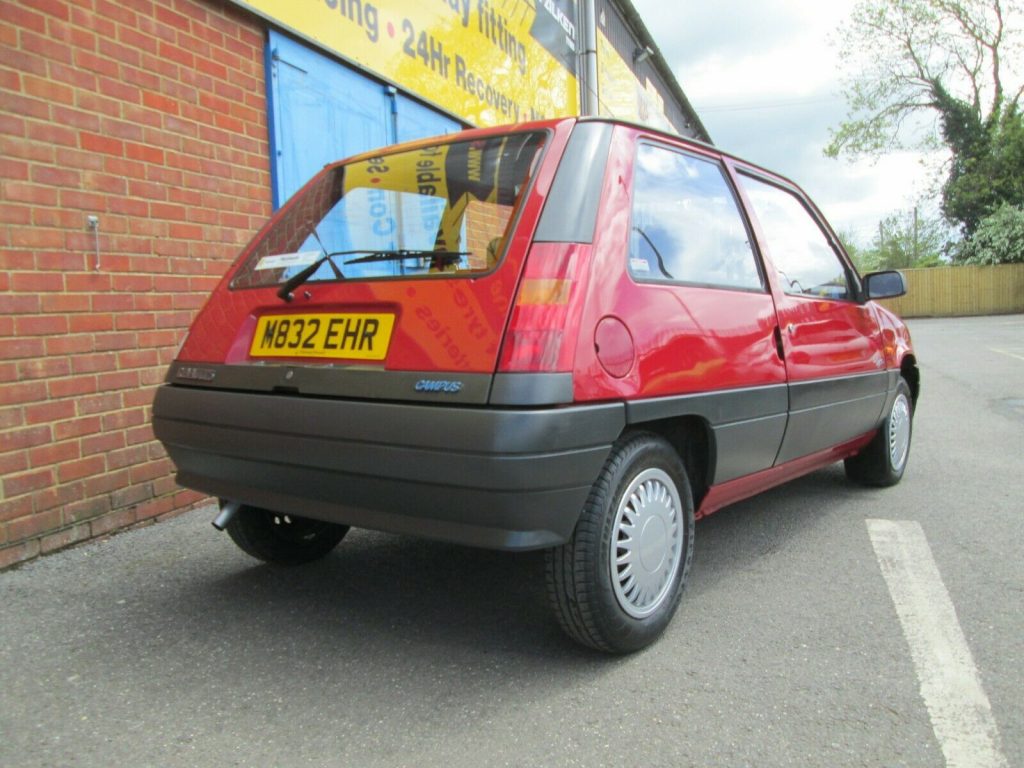 Beloved for much of its life, by the 90s contemporary tests of the 5 were not overly kind. Autocar compared the Campus with other bottom-of-the-market tiddlers including the Fiat Cinquecento Sporting and VW Polo, in April 1995. It finished stone dead last, despite being clearly the cheapest at £5271. 'The worst car, the Campus, we quite liked,' they wrote. 'But it is also incredibly old, tinny and past its retirement age.'
Based on the Prima, itself already a fancy-sounding rebranding of the bog-basic RL, Campus tweaks were minimal. The wings still wore Prima badging (Euro models did get jaunty Campus decals), though there was a Campus badge on the boot, a reasonable selection of colours, three- and five-door options, and the small luxury of some wheel trims.
UK models at least got a cassette player too – European Campi just had a radio. The keen-eyed will note that like other base-model Fives, there weren't even any central air vents, just a pair of eerie black cubbies that, ironically, would today make ideal mobile phone holders for both driver and passenger.
To Renault's credit, it also had a bunch of 1.4-litre engines sitting around to throw beneath the forward-hinged bonnet, and while 59bhp is half that of a GT Turbo – which we included the 2021 Hagerty Bull Market list – it allowed the Campus to outsprint all but the Cinquecento in Autocar's test, hitting the 60mph yardstick in 13.7 seconds.
That would likely have given it the edge on the way home from the student bar. That Campus name was pretty transparent marketing, after all, and the low price no doubt brought it within reach of a few of the better-heeled students of the time. By the time I got to university in 2005 or so, my Fiesta was surrounded by wall-to-wall BMW Minis, so I feel like I missed out on the most interesting era of campus car parks.
Still, if I had the space I could relive that 1990s university experience with the car you see here, which seems far too clean to have ever been used as uni transport. It comes with "every MOT certificate and every tax disc" (the dealership's listing all in excited capitals), as well as the pre-delivery inspection sheet, a full complement of handbooks and keys, and twelve months' MOT.
The Renault 5 Campus was not, perhaps, the most interesting special edition we've ever seen, but as an example of bargain-basement transport from the 1990s, it's a firm unexceptional favourite.
Also read
Unexceptional Classifieds: Austin Maestro van
Unexceptional Classics: Édition française
The Renault R5 Turbo is smoking hot | Revelations with Jason Cammisa