It's hard to think of a car that's had a greater weight of expectation on its shoulders than the MINI ­– BMW's twentieth century reboot of an icon. Perhaps you could throw the recent modern interpretation of the Land Rover Defender into that conundrum, too, but it was expectation of a different tone.
The Mini, in all of its forms over the years, from Austin Mini Sevens and Morris Mini Minors, to Coopers, Cooper Ss, Clubmans, 1000s, Advantages, Jet Blacks, and Rover Minis, was a car enjoyed by anyone and everyone. It was a car driven, owned and loved by thousands and encapsulating all of that sentimentality into a modern car was no easy undertaking.
How much is your car to insure? Find out in four easy steps.
Get a quote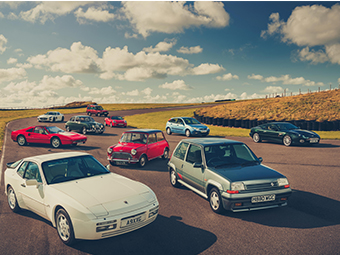 Plans to replace the Mini were in full swing even by the late sixties – not even 10 years on from the original car's launch – but cost concerns cancelled the proposal, codenamed '9X'. By the seventies, British Leyland had well and truly fallen out of love with Issigonis's prodigy, but despite a number of potential prototype replacements, the Mini soldiered on unloved and continued to be marketed unimaginatively. Despite BL's best intentions, the Metro didn't properly replace the Mini either, and the two shared showroom floor tiles for the next 17 years.
Replacing the original Mini in the 1990s was a very different task from earlier decades, however. While there was real need to replace the aged Rover Metro with a new model to hold ground against a swathe of chic European superminis and improve vehicle safety, the Mini's stock had risen. A revival started in the late eighties, and by the nineties the revival had turned into a full-blown love affair, as Rover finally lavished attention on the car and milked the romanticism for all it was worth. From 1994, the job of replacing the Mini had also become BMW's problem after buying up Rover Group.
BMW knew of the Mini's significance in motoring history and also saw its potential as a cash-cow – something the Mini had never been. Bernd Pischetsrieder wasn't just BMW's CEO and the man who had overseen the German brand's acquisition of Rover, he was also Alec Issigonis's great-nephew. Almost as soon as the ink had dried on the contract, Pischetsrieder had green lit a plan to replace the Mini, and told Rover the Mini replacement was their project.
However, even before 1994 had become 1995 things started to change. While Rover was working on radical designs envisaging how an Issigonis-like Mini would look in the new Millennium, BMW's gut instinct told it that what people really wanted was a Mini that could have appeared to have evolved from the original over the decades, much as Porsche had nurtured its 911. So BMW set to work on proposals of its own. Its Munich and California design studios were focussed more on the sporty look of the sixties Mini Cooper and in building a new car with plenty of retro flair. The two opposing design approaches were epitomised by Rover Group's 'Spiritual' concept car – which took Issigonis's clever thinking and thrust the Mini into the next century – and BMW designer Frank Stephenson's more retro-looking vision.
Speaking to me earlier this year in a live broadcast on Hagerty UK's Facebook page, Stephenson explained how he had approached the task of a replacing a car whose design had stood still for nearly four decades. He sketched out designs that showed how the Mini could have changed every decade if it had been allowed to, giving Stephenson the opportunity to enhance and adapt key features of the original like the short overhangs and the distinctive weld on the front wings. Management, including Pischetsrieder, viewed all of the proposals and went with Stephenson's vision.
The decision to go with Stephenson's design happened in 1995 and a concept – pretty much identical to the final car – appeared at the 1997 Frankfurt Motor Show. Friction between Rover and BMW (on a variety of issues, not just the Mini) ultimately led to the German firm ditching Rover and MG in 2000, and despite pleas from Rover executives BMW kept the as-yet-unlaunched new Mini for itself. BMW also kept the Cowley factory in Oxford, shipped out Rover 75 production to Longbridge, installed the Mini production lines and gave the Mini of the new Millennium a triumphant launch in 2001.
There was no doubting the fact the MINI launched with plenty of emotional baggage, and while purists tuned their noses up at the 'BINI', as it was sometimes labelled, it was an immediate hit with the media, and, more importantly, drivers. BMW targeted the young 20-somethings whose parents probably had a Mini in the sixties, and a two-car range was available right from launch in July 2001.
There was an entry-level One for £10,300 that gave a nod to the Mini's origins as cheap, economical transport in its heyday, but for an extra £1,300 there was the Cooper. It was a price worth paying for many buyers who wanted a sporting look and feel but perhaps couldn't stretch to the Cooper S at £14,500 (which arrived within a year) – a predicament often shared by the customer of the sixties.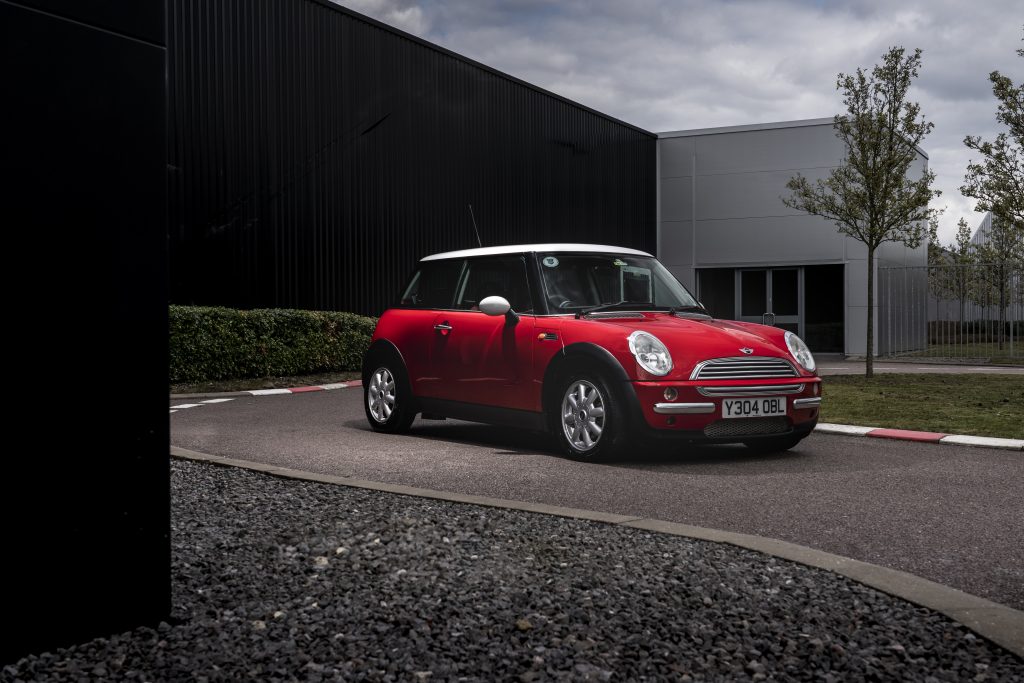 Buyers didn't feel short-changed either as the Cooper was a hoot to drive, with more than a passing resemblance to the original. While the Chrysler-sourced 1.6-litre naturally-aspirated four-cylinder petrol wasn't outstanding, its 116bhp output was good enough. Factor in a low kerb weight of 1,050Kgs and a precise and a smooth-shifting five-speed gearbox, and the MINI Cooper created a blueprint of fun handling which all later MINIs would trade on.
At launch, just like the original, the MINI Cooper was the car to be seen in. But as is fashion's way, the MINI's halo faded with familiarity. And with each successive iteration, the car became more rounded yet also less characterful and losing the honest-to-goodness feel that made the first generation model so joyous to drive.
Today, the original, hatchback Cooper of 2001 is finding its time to shine once again. The deft handling and simple retro styling (particularly if finished in Chilli red, a while roof and white pepper-pot alloys) that earned it so many plaudits 20 years ago are coveted once again.
Prices are still wonderfully affordable for such a brilliant little car, at £1,000 for a reasonable example, but Coopers on a Y-registration are becoming highly sought after. As most buyers waited for the new style 51-reg launched in September 2001, Y-regs are rare with only around 700 registered with the earlier plate. Cars with 'OBL' in their plates are rarer still – 135 were registered as such, 70 of which were pre-production cars, and these were early press and marketing cars.
With interest in the MINI Cooper R50 growing all of the time, it can mean only one thing. Grab one while you can. The Mini wouldn't have become the success story it is if the R50 hadn't delivered the goods and pleased both car enthusiasts and everyday drivers who valued something that made them feel special.
Have you driven or do you own an R50 generation Mini Cooper? Share your experiences, in the comments section, below.
Read more
Freeze Frame: The Millionth (BMW) Mini
Future classic: Ford Focus RS (Mk1)
The light show is over: Driving the final Lotus Elise