Welcome to Freeze Frame, our look back at moments from this week in automotive history
4 April 2007 – Millionth BMW Mini rolls out of Plant Oxford
Making small cars is a struggle in 2021. To paraphrase James May, writing about the issue for Top Gear several years back, a small car is much like a large car, just built less bigly.
How much is your car to insure? Find out in four easy steps.
Get a quote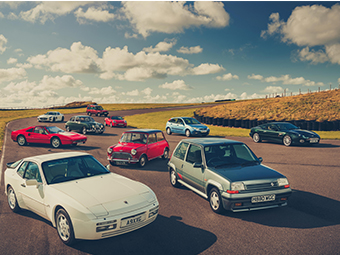 To make an Up, Volkswagen invests much the same time, money and effort as it does the Golf in terms of research and development, labour costs and factory space. And it doesn't spend a great deal less in terms of raw materials, yet it must somehow sell it at half the price of a Golf.
It cannot cut costs with safety gear or interior niceties either, as modern customers expect to survive minor bumps, and blast out Taylor Swift via their mobile devices. Profit margins are therefore tinier than the cars themselves, and as expensive additions like driving assistance technologies and petrol particulate filters are mandated, the gap gets even smaller.
You may have noticed, however, that the small car has been fighting back. This week in 2007, on April 4th, production of the retro Mini had just hit one million, with a specially-painted example rolling out of Plant Oxford to celebrate. Production, then at around 700 cars per day, would ramp up further from there; by 2019, Oxford built its ten-millionth Mini.
Interestingly, this means BMW's reinvention of the iconic small car sold, initially at least, at roughly the same rate as the original. The millionth Issigonis Mini was built in 1965, six years after its debut, and as the BMW Mini appeared in 2001, it too took six years to hit a million.
So how has the Mini persisted as others are falling by the wayside? Perhaps it's that Mini understood that cars are emotive purchases as well as pragmatic ones. BMW's Mini tapped into the goodwill the original generated over its decades on the market, and customers forgave any objective shortcomings (such as its so-so practicality) for the car's styling inside and out, the amount of customisation available, and the way it drove.
You could argue it's a somewhat cynical way to do business; plundering the past for inspiration, and effectively adopting the method of planned obsolescence – an approach led by GM's Alfred P. Sloan Jr. – gently refreshing the car now and then with new paint schemes, option packs or special editions to keep people returning to the showrooms.
Mini has undertaken comprehensive updates of its hatchback since the 2001 original (the 2007 car was already a second-generation model) but it's hard to argue with in business terms. Fiat has discovered much the same with its 500, which interestingly was launched the year the millionth Oxford Mini arrived (and took even less time to hit a million, reaching the milestone in 2012). And a Mini or a Fiat 500 is instantly recognisable to the general public in a way no Up, Aygo or Twingo ever could be.
It also helps that BMW quickly diversified, building everything from roadsters to crossovers, but BMW also pitched it as a premium model from the outset, with greater perceived quality than rivals even if it was no longer-lasting under the skin. New Minis remain admirably affordable, but every extra penny BMW can charge over an equivalent Corsa or Fiesta is another day the lights stay on in Oxford.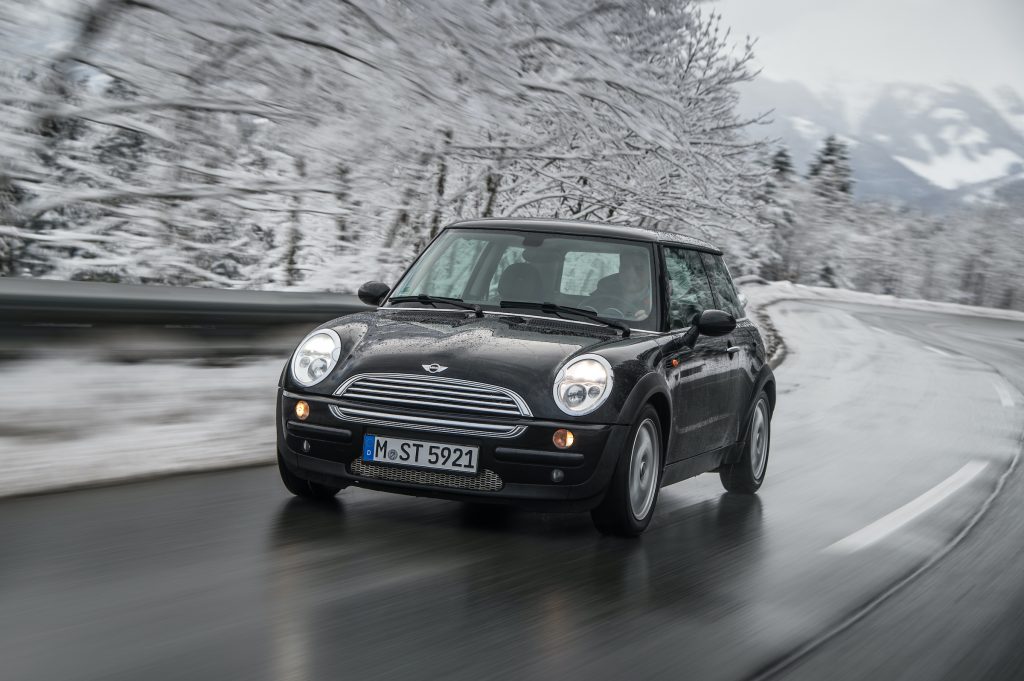 In the future then, all small cars are likely to be like the Mini; visually iconic, carefully crafted to maximise profit margins, and unique to drive. Honda's E – styled like a futuristic first-gen Civic – and Renault's upcoming electric "Cinq" are both evidence of this trend.
Those that don't follow that path will probably just die off. There are no plans for an Up replacement for instance, and Toyota's next Aygo is morphing into a crossover, where customers won't mind paying a few grand extra for little objective benefit.
The best thing though is that with millions of Minis on the road and the earliest now two decades old, you don't need to spend thirty grand on an electric city car to enjoy all those benefits – for little more than a grand or two you can pick up an example of one of the 21st century's most successful and entertaining small cars as a modern classic.
Read more
Freeze Frame: The Sinclair C5 experiment fails
Mini Cooper prototype brought back a famous name
Buying guide: Mini Cooper (1961-1971)