Just when you think you've seen everything the Mini world has to offer, another surprise comes along, with a rather special Mini Cooper up for sale at Monument Garage in Lincolnshire.
Those who know their Minis might have an inkling as to what makes it unusual when they notice the C-registration plate and 1986 model year, because the Cooper name hadn't yet made its return by this point, having disappeared from the Mini lineup in 1971.
How much is your car to insure? Find out in four easy steps.
Get a quote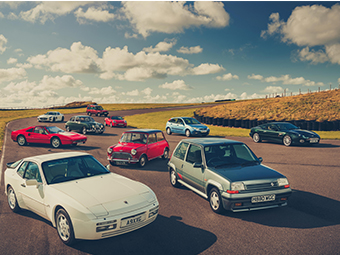 It's very much a proper Cooper though, because this car was actually the prototype for the Cooper's return in 1990. It was converted by Cooper itself and is the car that convinced Rover to bring back the famous name, which stuck around until the Mini finally ended production in 2000.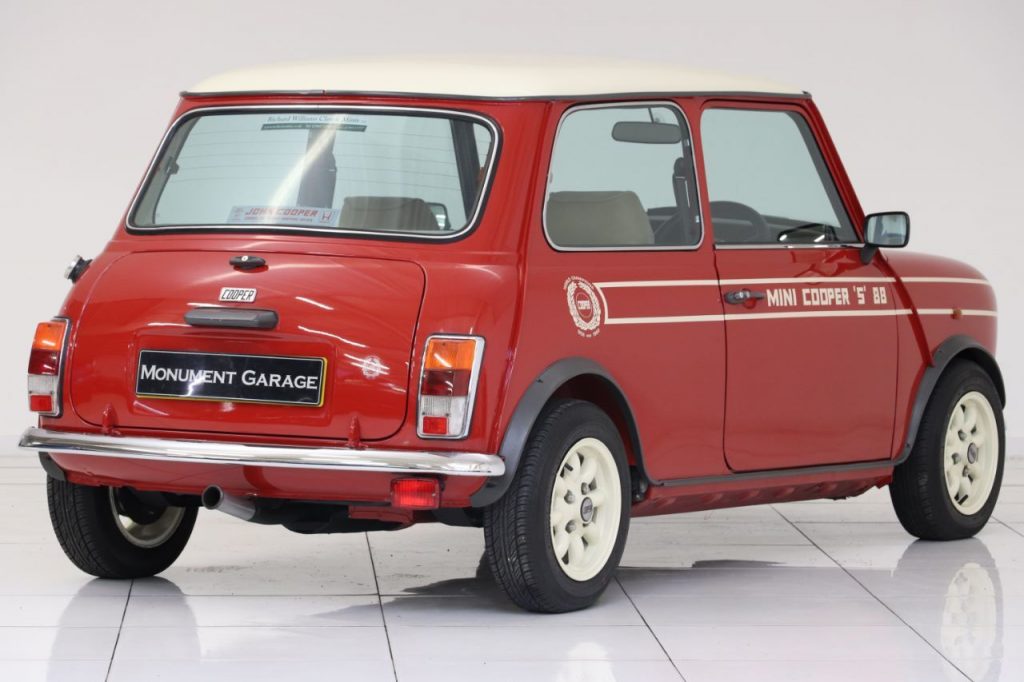 It nearly didn't happen, too. Austin Rover had originally planned to pull the plug on the Mini in 1987, finally superseded by the Metro that had debuted in 1980. It was interest from the Mini-mad Japanese market that turned things around.
In 1986 the president of Austin Rover Japan approached John Cooper to ask about hotting up a Mini with the Metro's "A-plus" variant of the A-series engine, and while that was pooh-poohed by Austin Rover CEO, Harold Musgrove, a change in management and continued interest in the Japanese market saw the idea revived.
Cooper's prototype originated during those first discussions in 1986 and was brought back into the frame in 1988 as part of a formal presentation for a new Mini Cooper, which was first shown in 1989 and officially debuted at the start of the 90s.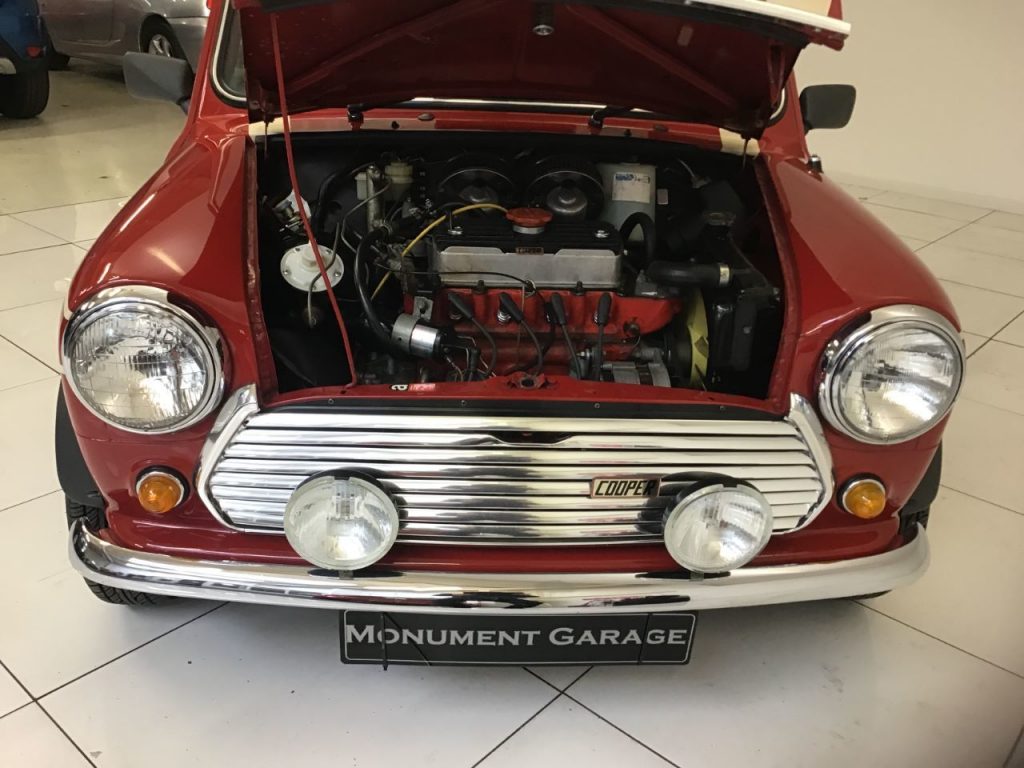 The prototype actually started out as a 998cc Mini Mayfair, which John Cooper Garages converted to 1275cc before selling it on in 1989. The close Mini associations don't end there however as the current owner is actually the CEO of Wood & Pickett – famous for converting Minis in the 1970s.
Upgrades include that 1275cc engine sourced from an MG Metro, plus a gas-flowed cylinder head with enlarged valves, a higher compression ratio, twin carbs and a three-branch exhaust manifold. The brakes, radiator and oil cooler have also been upgraded (vital given the hot, humid conditions in summertime Japan), but the interior is largely as per the original Mayfair.
It's difficult to put a price on such a storied history, and for some the £34,950 asking figure will be tricky to stomach, given that sum would get a very nice 1960s Cooper S. But this car really is a one-off and will no doubt be snapped up by a dedicated collector – not least because it's also covered only 2800 miles since new.