Almost as soon as the Mini first broke cover in 1959, long-established coachbuilders and enterprising start-up operations were quick to grasp its potential.
The Mini soon became redolent of the Swinging Sixties and, as the standard car became too run of the mill for some, there were plenty of companies willing to accommodate their every whim and desire, but at a price. If you craved big car creature comforts, Harold Radford or Wood & Pickett could equip your Mini with timber, leather and maybe even a record player. Then there were those firms who turned the box-shaped bodywork into something altogether more streamlined. Or, in some cases, made it boxier still…
How much is your car to insure? Find out in four easy steps.
Get a quote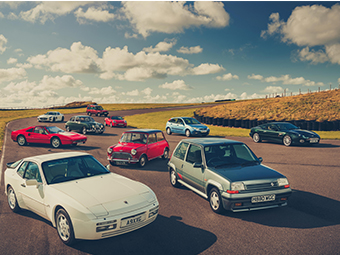 Gathered here are some of the best – and oddest – of a particularly British breed, even if one of them is Italian…
Wood & Pickett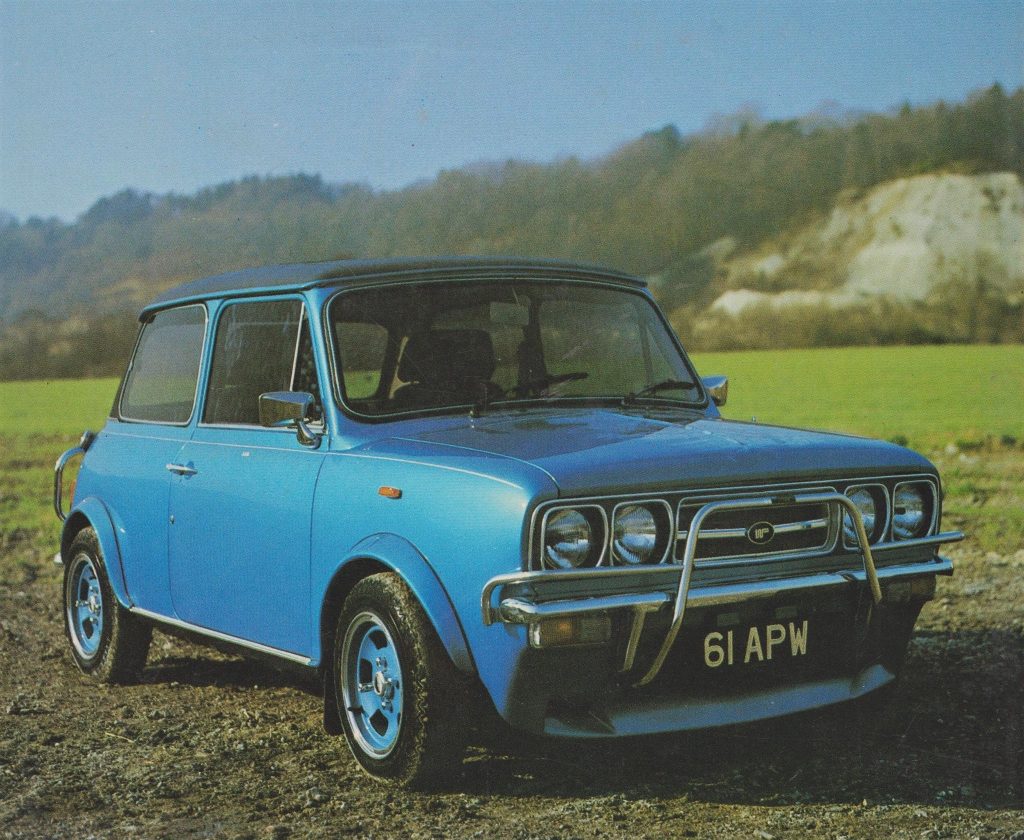 While the origins of Wood & Pickett stretch back to 1947, the name remains inextricably linked with Minis. The word 'no' wasn't in this London firm's lexicon, its output during the 1970s in particular trampling the line between good taste and vulgarity. The Clubman-based Margrave edition, for example, boasted a cut 'n' shut Vauxhall VX 4/90 grille and quad headlights. Throw in chrome bull bars, a faux landau roof, lashings of wood and leather (or buttoned Dralon…), plus Jaguar instrumentation, and they were just the ticket for moneyed city dandies.
Radford Mini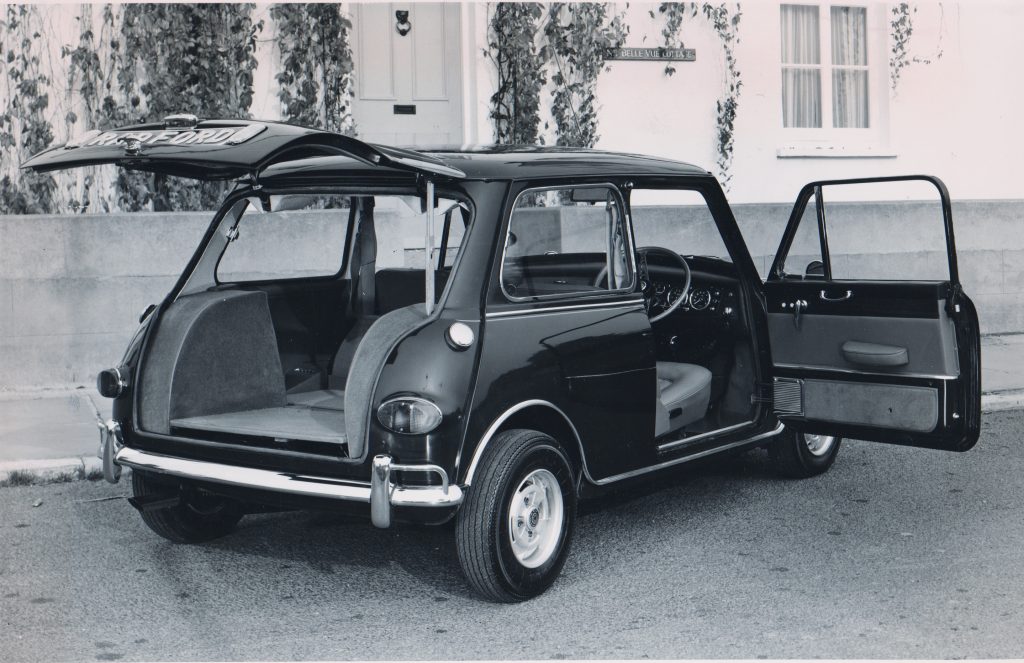 Harold Radford was long-established as a coachbuilder and importer of exotic cars before he began offering 'boutique' Minis in 1963. Nothing was out of bounds; even a one-piece hatchback was available if you had the wherewithal. Radford's offerings were swiftly adopted by the 'beautiful people', with all four members of The Beatles among the clientele. Mike Nesmith of The Monkees also had one, as did actors James Garner and Laurence Harvey. Peter Sellers, meanwhile, bought a Radford Mini for his wife, Britt Ekland, having already used a similar car with 'wicker effect' painted flanks in A Shot in the Dark.
Tickford Mini
Perhaps the most leftfield of all Mini conversions, the Tickford Mini remains an enigma. Constructed by the Buckinghamshire coachbuilder in 1985, the car's signature feature was its stacked headlight arrangement. This, combined with the blanked-off grille and front spoiler, conspired to create a 'distinctive' look. Inside, it featured the obligatory burr walnut dash and leather upholstery. Tickford reputedly charged £50,000 for the makeover (that's around £160k in new money), and rumours persist that as many as eight were made. However, some say that it was unique and built at the behest of a Saudi prince.
Zagato Mini Gatto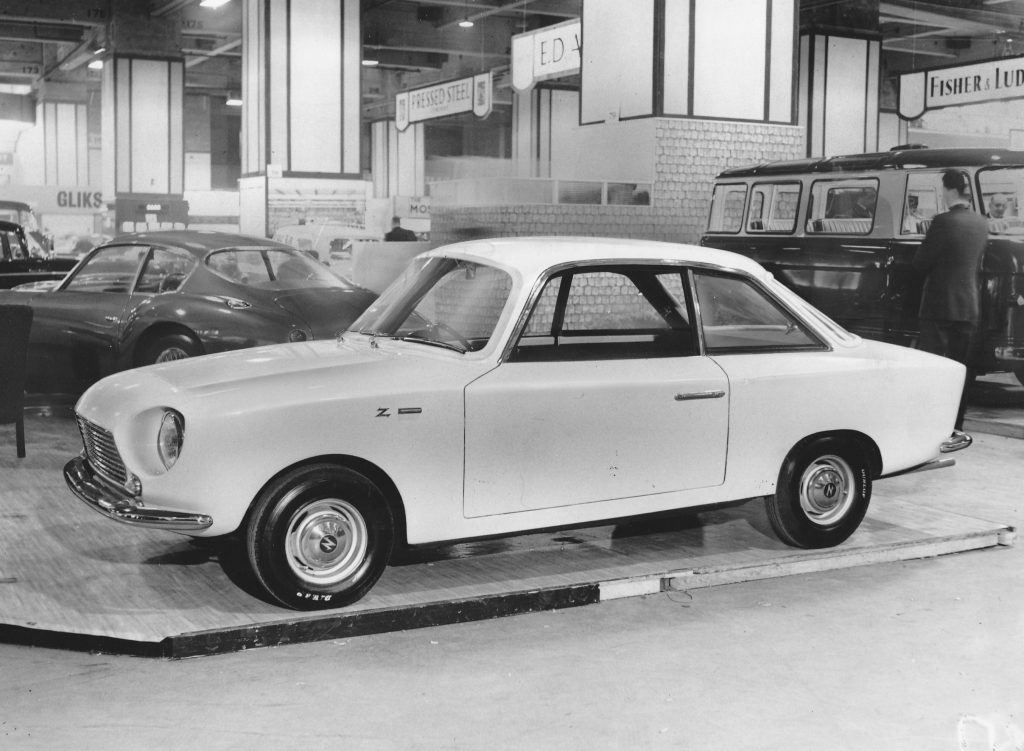 The Gatto (Italian for 'Cat') was built for scooter magnate, Vincenze Piatti, and based on a Mini Van floorpan. Styled by future BMW head of design Ercole Spada, it was powered by a twin-carb Cooper-spec A-series four-banger. Though initially intended to be a one-off project, response to the car was such that a production run was mooted. Plans called for a new concern, Zagato London, to manufacture the car in the UK and the prototype was displayed at the 1962 British International Motor Show. There was one rather significant barrier to success, though: BMC, which manufactured the Mini, refused to supply running gear.
Minisprint/GTS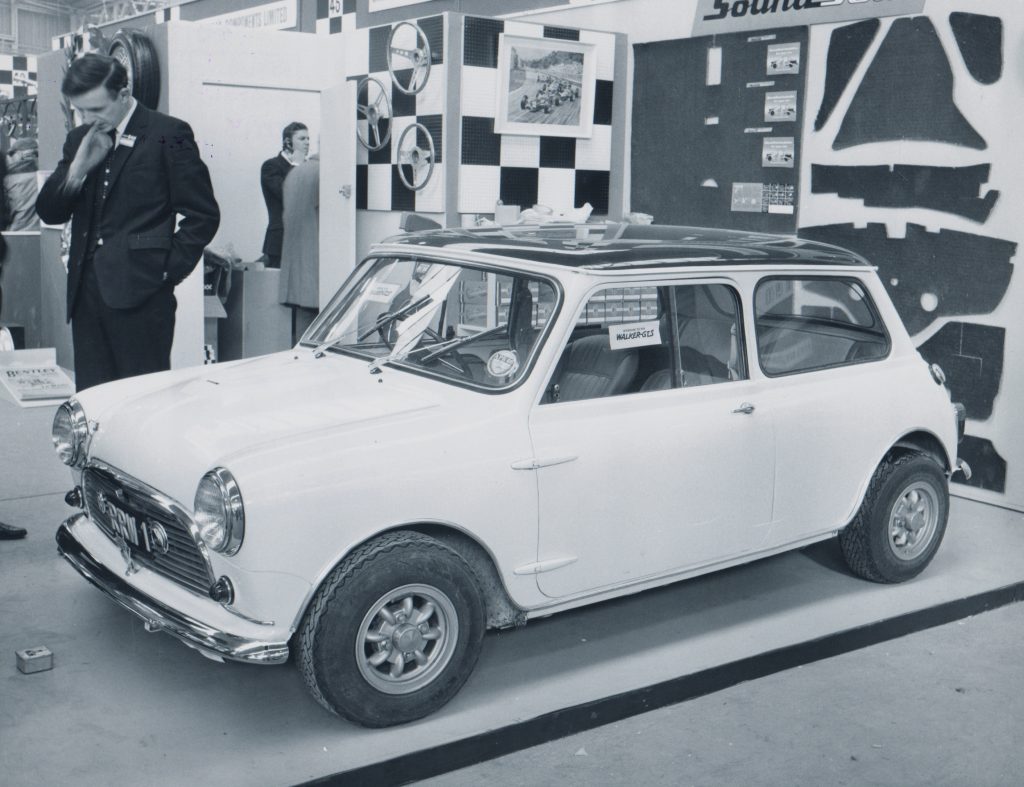 The brainchild of Neville Trickett and Geoff Thomas, the Minisprint was originally conceived with motorsport in mind. The roof was lowered, the body also being sectioned in true custom car-style which lent the Mini a surprisingly svelte outline. However, the organisers of the British Touring Car Championship took one look at the prototype and banned it on the spot. However, it was offered as a 'boutique' Mini conversion via Rob Walker's Corsley Garage concern as the GTS from May 1966. Production rights subsequently passed to BMC distributor, Ardern & Stewart, and a variety of copyists followed in its wake.
Minisprint Traveller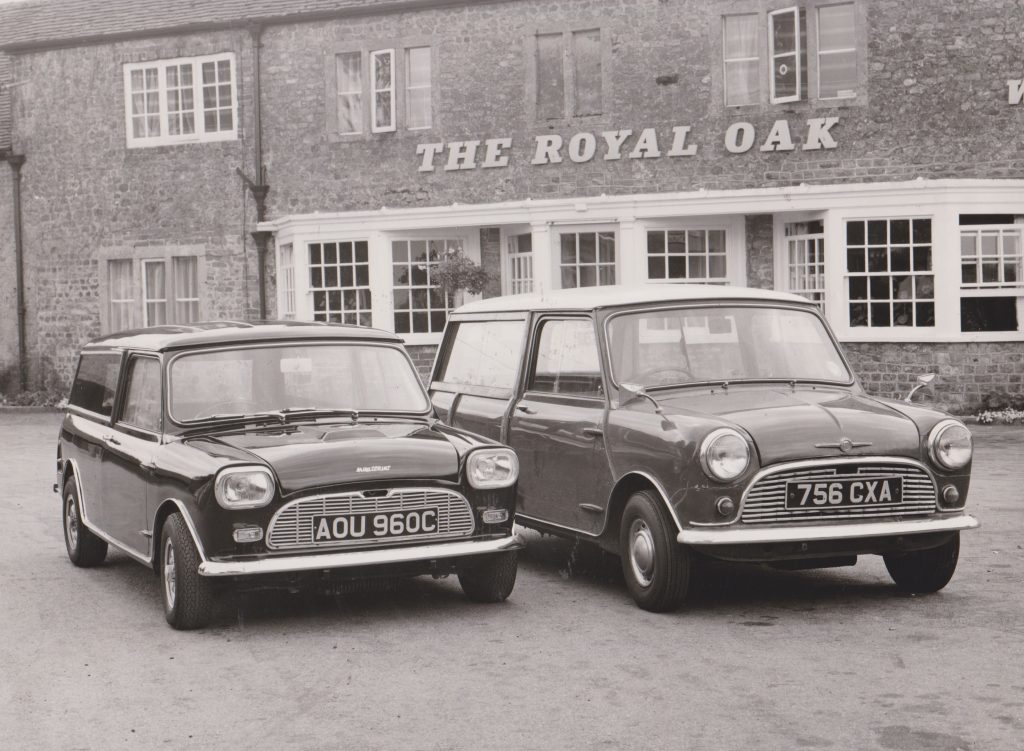 Neville Trickett followed through on the original Minisprint by fashioning a variant based on the Traveller estate. However, it wasn't built with public consumption in mind. It was more of a 'works truck.' The conversion was briefly offered via Corsley Garage at a cost of £750 in 1966, and promoted as being '…the last word in customising for those who enjoy their driving.' Photos exist of cars wearing different numberplates which suggests that more than one was made. Internet chatter, meanwhile, insists that Steve McQueen owned two. However, some Mini historians reckon only one was made, and registration numbers were fictitious.
Ogle SX1000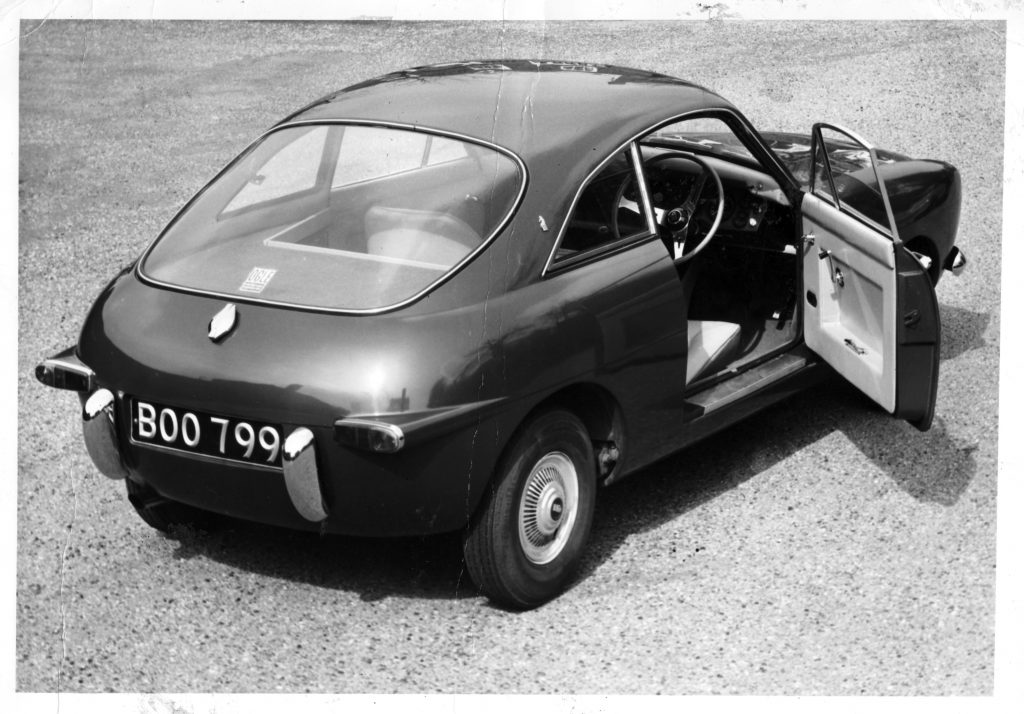 Admittedly, this was a step beyond mere coachbuilding, but Ogle's offering retained the donor car's floorpan, inner wings and running gear. However, the rest was largely bespoke. The conversion was offered from December 1961, customers being obliged to supply a new Mini along with a cheque for £550. In return, you received a glassfibre-bodied baby GT car. Options included a Cooper-spec 997cc A-series engine, which meant a top speed of 95mph. A total of 69 cars were made to late 1963. The design was revived by boat builder Norman Fletcher but just four restyled Fletcher GTs were made to 1967.
Broadspeed Mini GT/GTS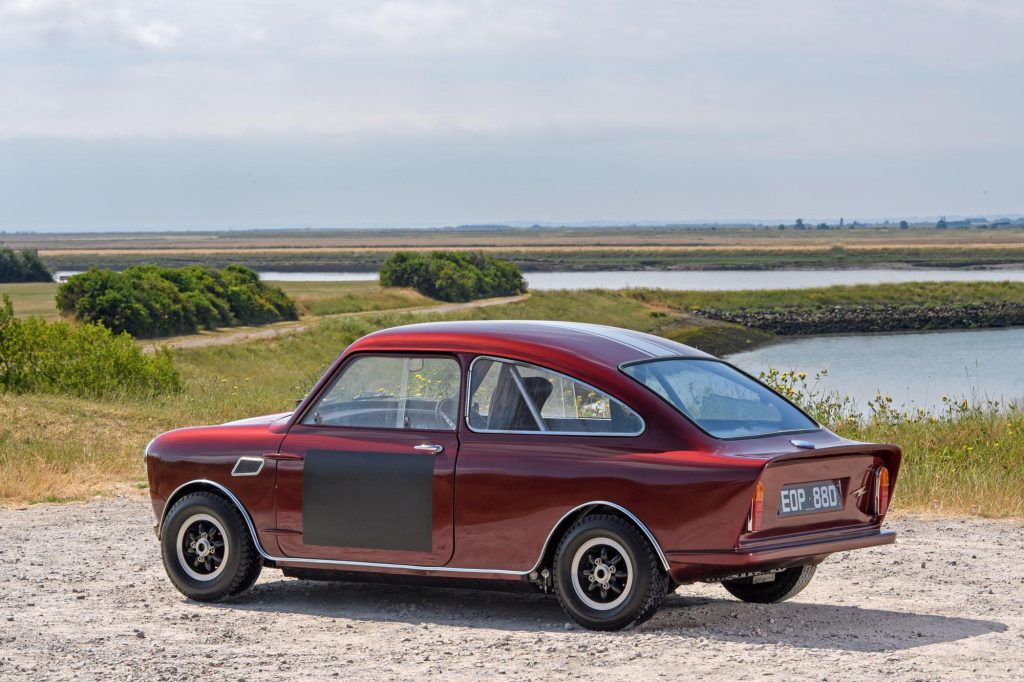 Stylistically, this super-desirable baby GT car was mashup of Mini and Aston Martin DB6 elements. Introduced in 1966, the body retained the regular frontal treatment, the fastback rear end comprising glassfibre and steel panel-work. Five variants were offered, up to and including the GTS which boasted a tweaked 1275cc A-series unit, a bespoke dashboard, extra gauges, moulded-in bumpers, and so on. All of this came at a cost, though: the range-topping variant was £1511. By means of comparison, a regular Mini Cooper could have been yours for £600. Production ended after Broadspeed was served with a compulsory purchase order and obliged to move premises in a hurry.
BAC M-30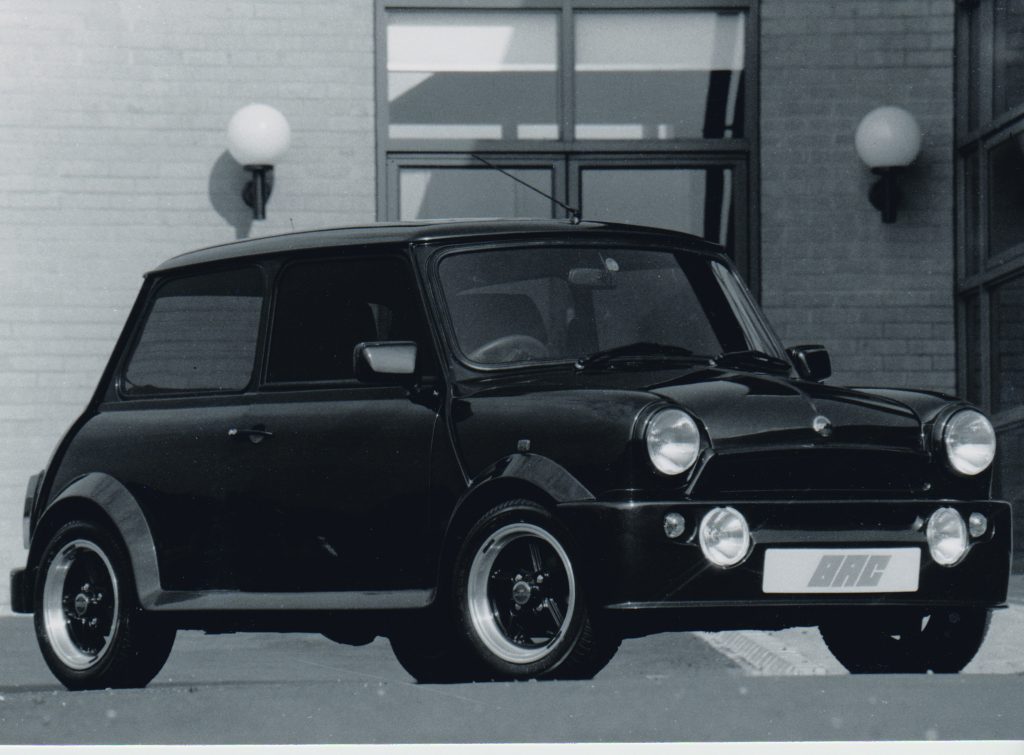 One of the more obscure Mini conversions, the M-30 from the British Automobile Company was also one of priciest. The introductory price in 1989 was a cool £30,000 (around £77,000 adjusted for inflation). For that, you got a Mini with a proprietary KAT Designs glassfibre body kit, as penned by Simon Saunders who later gave the world the Ariel Atom. That, and an A-series unit equipped with a Sprintex supercharger, a wooden dashboard, leather trim, and a state of the art stereo and in-car phone with fax compatibility. The Somerset-based firm promised to build a limited run of 30 cars, but the price was subsequently slashed to £23,000 which suggests sales were sluggish.
Mini Wildgoose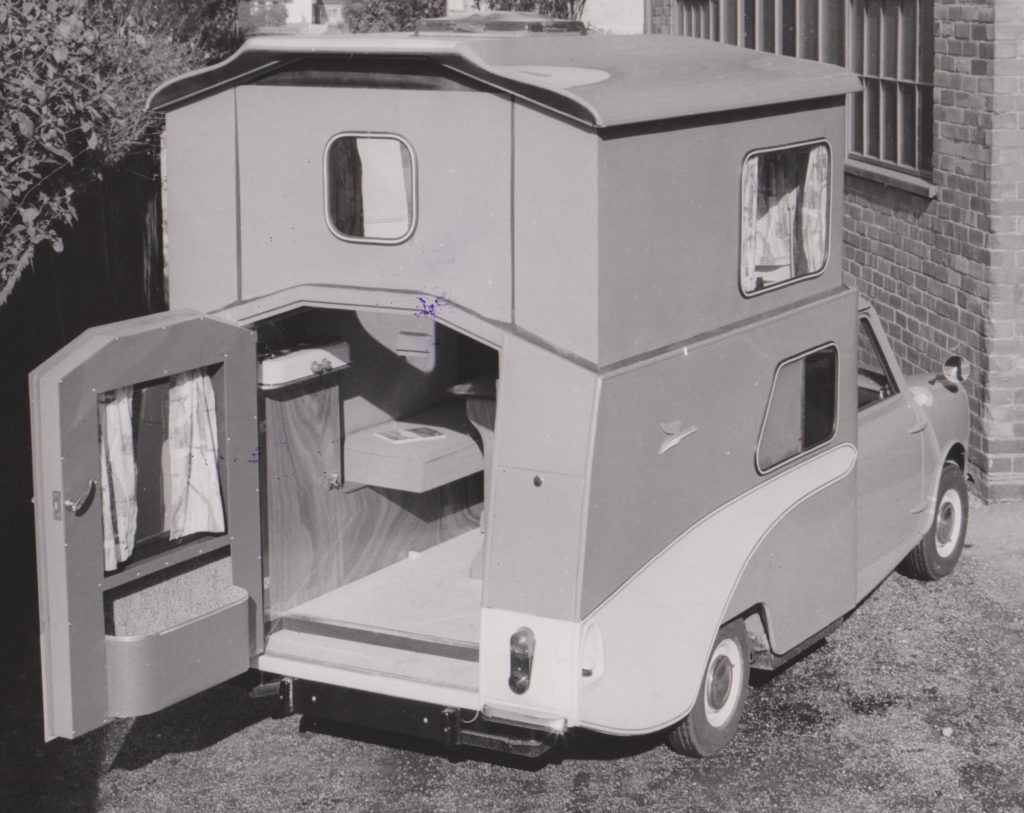 One of a number of Mini campers offered during the 1960s, the Wildgoose was by far the most successful, all things being relative. The luxurious Brent edition boasted a 'Super VEB', or vertically extending body in camper-speak, which was activated via a button located on the dashboard. It may have been on the small side, but there was sufficient room for a couple of beds, a table, a wardrobe, a hot plate, and four seats in the 'dinette area'. If there was a downside, it was that the extra heft rather blunted performance. Top speed was only just excess of 50mph.