During the current lockdown, creative people are putting their talents to use in ways even they couldn't have imagined, a matter of weeks ago. Musicians are live-streaming acoustic gigs from their homes, actors are treading the virtual boards and reciting poetry and artists are bringing mischief to millions as they encourage families to get creative at home.
Photographers, used to telling stories from around the world, are no exception. Take these tongue-in-cheek photographs taken by Dominic Fraser, a long-standing snapper on the car scene whose work has appeared throughout the UK's motoring media. They playfully capture a Lego Mini Cooper S and the moment when Paddy Hopkirk and Henry Liddon won the 1964 Monte Carlo Rally.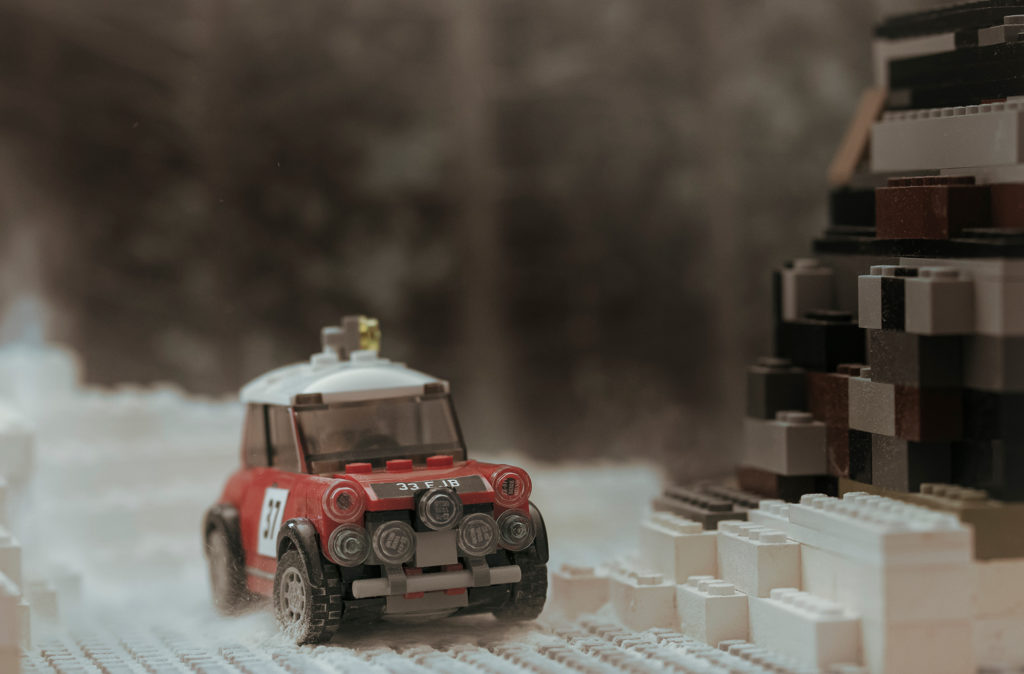 And they did exactly what they're meant to do: provide some light relief and inspiration at a grave period in time. So much so, the team at Hagerty asked colleagues and contributors to share their most memorable moment in a Mini. We had no shortage of tales, some heart-warming, others alarming, all connected by the same, indefatigable small car that broke the mould.
A Mini was my company car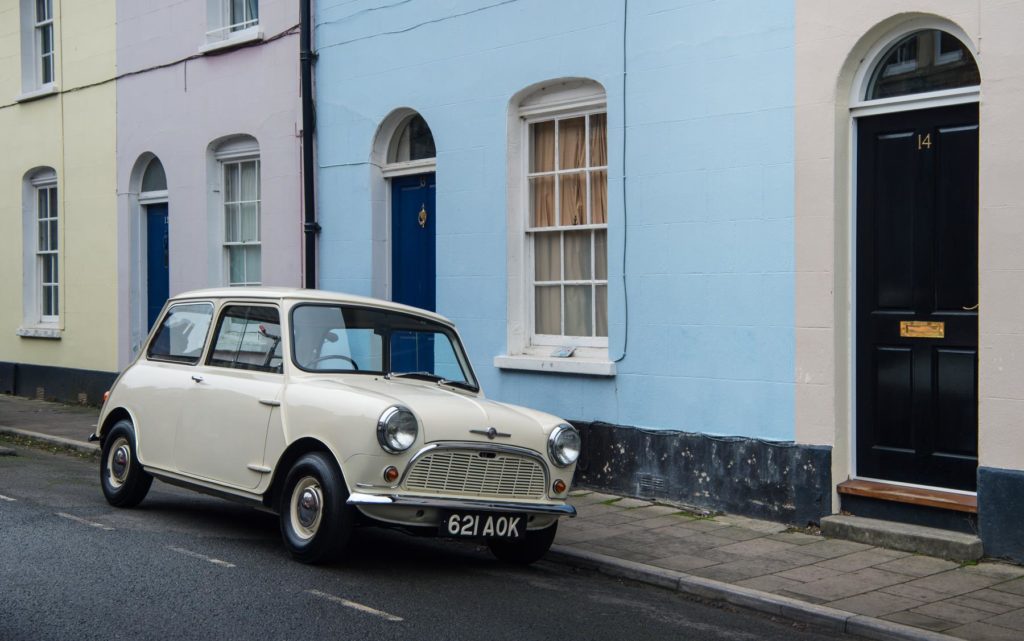 Simon Taylor Motoring journalist, historian and commentator
When I joined Autosport magazine in 1966 as a young race reporter I was issued with a bog-standard, basic-spec Mini: 848cc, floor starter, wire door-pulls, white with red interior.
My mileage each weekend was prodigious: over one Easter we travelled to Snetterton on Good Friday, Oulton Park on Saturday, Brands Hatch on Sunday and Thruxton on Monday. Sometimes my girlfriend would drive while I sat in the back, hammering out my race reports on my portable typewriter by the glow of the interior light. The poor thing was driven flat out all the time and it was a point of honour to reach valve bounce in every gear, although valve bounce in top needed a long downhill stretch.
If the magazine staff and I went to the pub, it was usually my role as an abstemious drinker to drive everyone home. Normal load was six large blokes: three in the back, two in the front passenger seat, me fighting to get at the gear lever. But if a couple of us got lucky in the pub, there would be two girls to squeeze in as well, and my poor little Mini would be carrying almost its own weight in humanity. But it did it all without complaint.
When I was promoted to Editor (and a Lotus-Cortina) I passed it on to the new junior reporter, who cleaned it for the first time in its life and then continued to drive it as far and as hard as I had done. I realise now that, along with millions of others, I owe a debt of gratitude to the genius of Alec Issigonis for creating one of the greatest designs in automotive history.
Whizzo Williams was a master of the Mini
John Mayhead Hagerty's classic car valuation guru
I can't talk about Minis without thinking of Barrie 'Whizzo' Williams. He was a regular at Hagerty events, and always keen to talk about his motoring life, and I was always very happy to listen.
In particular I remember a Hagerty Valuation Arena, in 2018 at Bicester, a few months before he died. Whizzo had brought his Lancia Fulvia HF along to be valued, but we ended up talking about his early days, and especially his breakthrough victory at the 1964 International Welsh Rally in a Cooper S. Later he found out the original car was beyond repair, but he built another Cooper S body shell up to the spec of his '64 car, and used to regularly drive it. "It's not the same as the original, mind," he'd say. "That just had lap belts and we used to wear collar and tie. None of these fireproof overalls."
I had just reached the paddock at the 2018 Goodwood Revival when news of his death reached us. It was a very apt place to be told, and stories of Whizzo were shared late into the night.
Britain should commemorate the Mini's heritage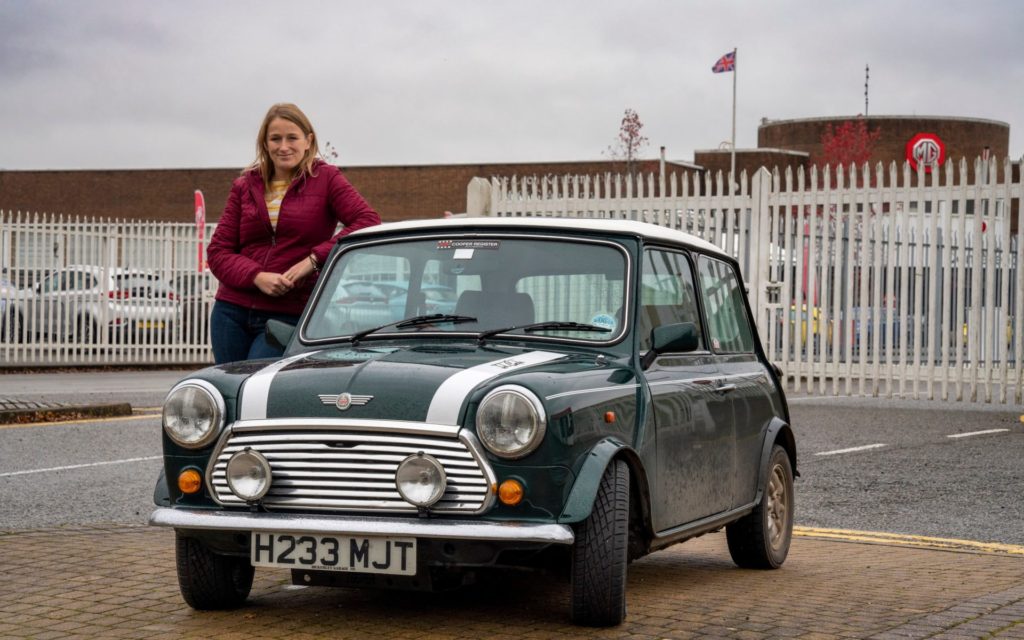 Vicky Parrott Motoring journalist
In 2019, for the 60th anniversary of Alec Issigonis' Mini, I took a 1991 Rover Special Projects (RSP) Cooper S on a roadtrip, taking in some of the most significant national landmarks in the car's history.
Starting at the Cowley plant in Oxford, where I picked up the affectionately-named 'Tommy', we buzzed up to the original site of the BMC Competition Department, next to the MG plant at Abingdon. My lasting memory is of bumbling around what is now a shiny new industrial estate, and feeling sad that it had all been lost to time. The birthplace of the Mini's iconic rally career has vanished without trace.
That was all the more emotive given the cheerful, bouncing enthusiasm of Tommy, remarkably the first 'original' Mini I ever drove. I've driven every generation and variety of modern BMW MINI you can think of, but the way the rare RSP Cooper S scurried and hopped and scrambled up the Fosse Way and on towards Longbridge lived up to high expectations. The energy and eagerness of the little Mini seems far beyond what its simple mechanical components should add up to, and it took only a few minutes with Tommy to see why the Mini endured in competition as well as in Britain's car showrooms. Even if it was 60 years on from the car's original launch that I finally got to drive it, it was well worth the wait.
I rolled the car they said was impossible to roll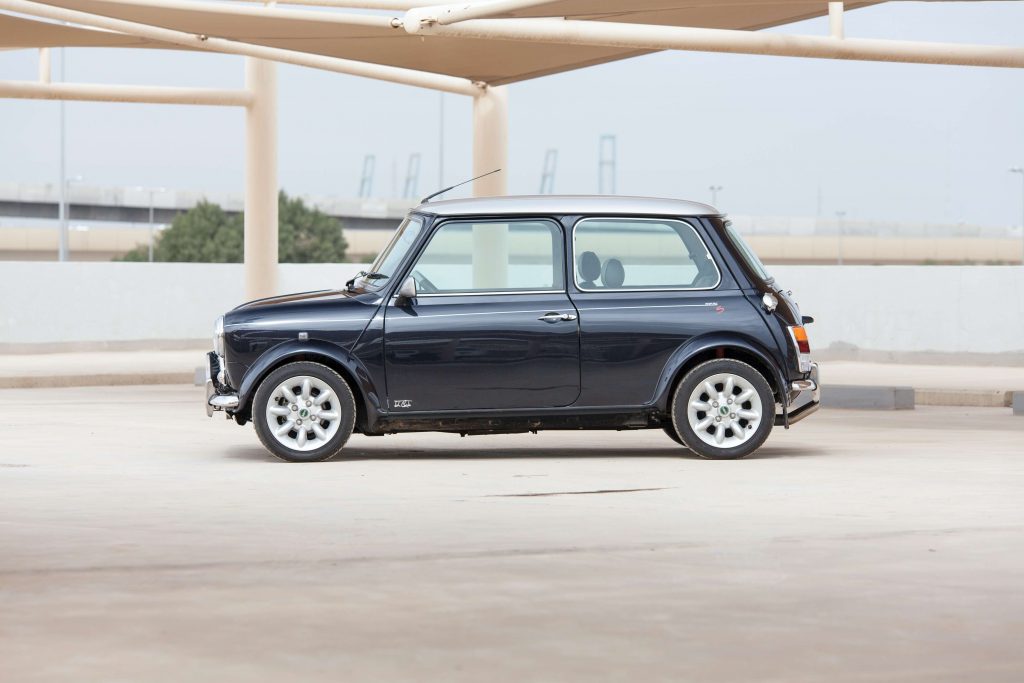 James Mills Hagerty's editor
In the eyes of Mike Cooper, son of John Cooper, who was raining expletives down the telephone at me, I once managed to do something that he'd always considered impossible: roll a Mini Cooper.
I'd been taking part in a giant test of a dozen hilariously good fun, small hot hatchbacks, and the gathering would not have been complete without having the Mini present, the original smiles-per-mile machine.
A colleague went howling past in a Peugeot 106 GTi. I jumped into the Mini to give chase, and in true period style, didn't bother fastening my seat belt. At the first corner, I gave the car a crude Scandinavian flick and found myself sliding over the completely flat driver's seat, past the gear stick and onto the passenger perch. The car danced about, waging its tail like a Labrador waiting for a sausage from the breakfast table, and had just about come to a stop when I sensed all was not well. The Mini was turning over.
The driver's side wheels were in perfect parallel alignment with an expansion joint in the runway. The tyre walls dug in, the car started to tip, I had time to grab the passenger's door handle to steady myself and then it gently upended onto the driver's side. I switched off the engine, sounded the horn and my colleagues came running over, in fits of laughter. Sorry, Mike.
Meeting Alex Moulton, the suspension mastermind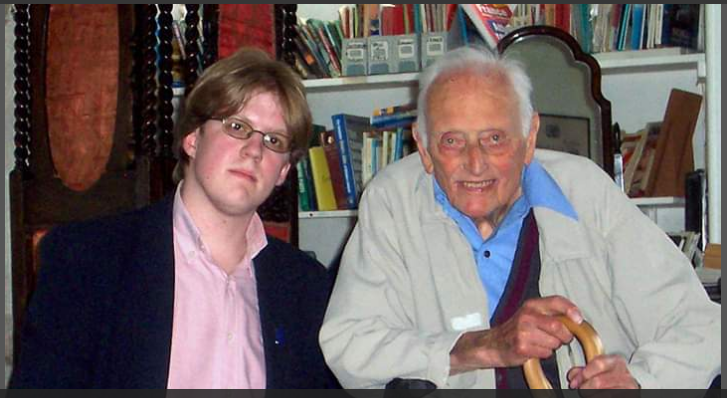 Sam Skelton Motoring journalist
I'm too young to have met Alec Issigonis but reckon I'd have liked him. He was an uncompromising engineer with very definite ideas, even if they weren't in accordance with what the public believed it wanted. But the Mini wasn't the work of one man – elements of its design had been thrashed out on beach holidays with Dr Alex Moulton, Issigonis's good friend, a renowned suspension engineer and the creator both of Hydrolastic and rubber cones.
When entering the 2011 Sir William Lyons Award – a competition for emerging young writers – I chose to approach Moulton as an industry figure to interview. I could scarcely believe the invitation to spend an afternoon in his company.
Two things struck me, during our time together. When we brought the subject round to BMC's small wonder, the warmth in his voice was notable. And his disappointment at the 2001 interpretation was palpable. He felt BMW stuck with a tried-and-tested formula that it knew well, and felt that a Mini deserved to be a small car with a big interior – an economical solution, just as his friend Issigonis had created 42 years earlier.
Since that interview, every Mini I have driven has reminded me that there were genuinely brilliant individuals behind it. It's not just about what it achieved, the people it touched, the impact it has had upon our lives. It's the work of a small, very personal team of talented engineers, and all the more British as a result.
A romance that lasted a lifetime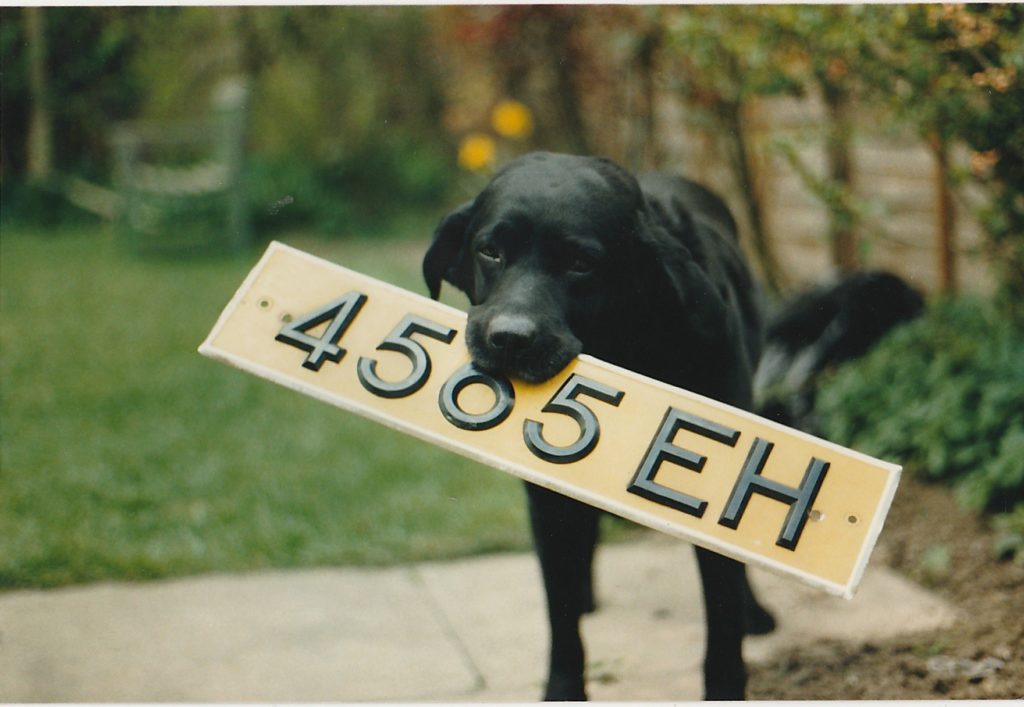 Andrew English Motoring writer for The Telegraph, Octane and more
Rosie, my first Mini Cooper was bright red with a black roof. It was 1967, mark II 'wet' suspension example with a specially tuned 1,275cc engine and close-ratio gearbox built by Rushen Green Racing. I bought it in Brandon, Norfolk where I was working to fund my way through college in the early 1980s, and took delivery on a Tuesday evening with a mind to drive the 340-mile journey to see Philly my then girl friend (now my wife) in Cornwall after I knocked off work on Friday.
I prepared this unknown car in the evenings; changed the oil, serviced the engine, checked everything and on Friday I put Loulabelle my Labrador's basket in the passenger footwell, filled the tank, made some sarnies and filled a flask. I didn't set off until half past nine, however.
It took forever. There were traffic jams, road closures and sporadic rain showers. I didn't want to push the little Mini too hard and Loulabelle needed feeding and watering at regular intervals. With no M25, getting round London was a chore and the A30/A303 route was bumpy and slow, the radio was useless and the little car was noisy and hot.
I arrived in the pitch black in the wee small hours and parked on a road that sloped down to Booby's Bay on Trevose Head. Exhausted, Loulabelle and I slept like the dead.
I woke with her barking up a storm as Philly knocked on the side window. The sun was shining, filling the little cabin with light, Philly was smiling and Loulabelle was beside herself wagging her tail in my eyes. We'd been in the car for almost 12 hours, but never was a journey more richly rewarded…
Driving the Dakar-winning Mini on ice sent a chill up my spine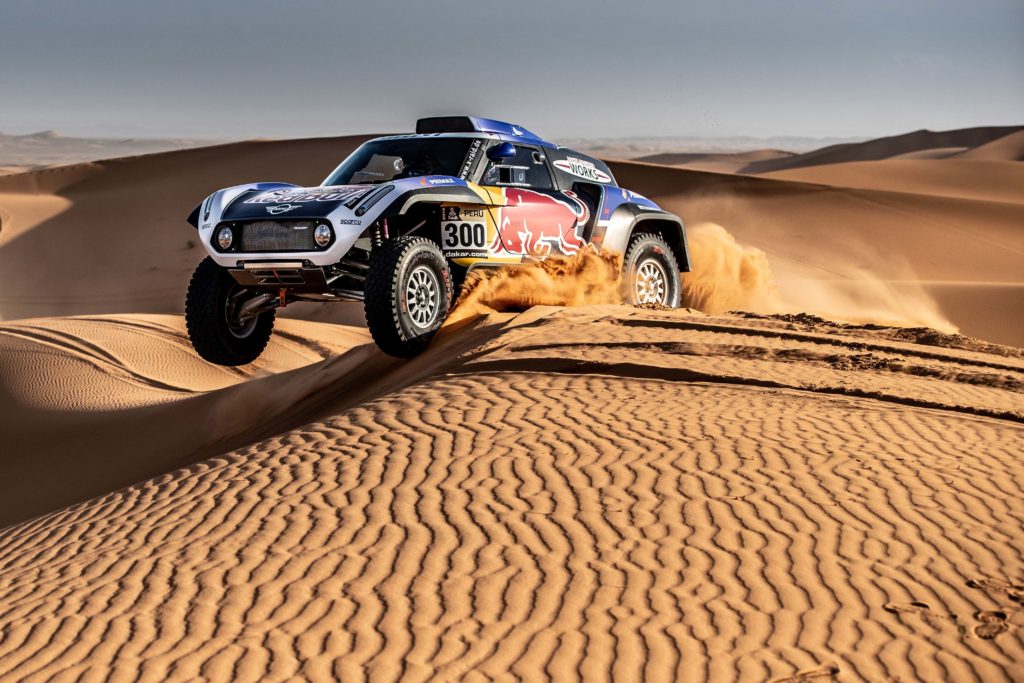 Andrew Frankel Journalist, former editor of Motor Sport and road test editor of Autocar
This may be cheating but I'm hoping it's allowed because it's called a Mini, looks like Mini and is built by a company owned by the same people who own Mini even if the only components shared with an actual Mini are the windscreen and door handles.
It's actually called the Mini All4 Dakar Racing, is built by a company called X-Raid, owned by BMW, and between 2012 and 2015 it won the Dakar Rally four times. It's unlike any other competition car on earth, a million Euro, sky-high, two tonne machine that will cover any terrain at up to 120mph, but is really a human survival capsule designed to keep its occupants alive come what may over 5600 miles and two weeks rallying in hostile terrain. You could rent one and take part in the event for £735,000.
I didn't drive it in the Atacama Desert as you might expect, but on a frozen lake in the Arctic. Powered by a fairly standard 3-litre turbodiesel BMW engine, I remember it was neither fast nor agile, you had to use the handbrake all the time to make it turn. But it was all but impervious to conditions underfoot. In the Arctic for an hour it was a fish out of water to be honest, but in the desert for a fortnight, I expect it would one of greatest machines ever conceived.
Love at first sight with a Mini I bought unseen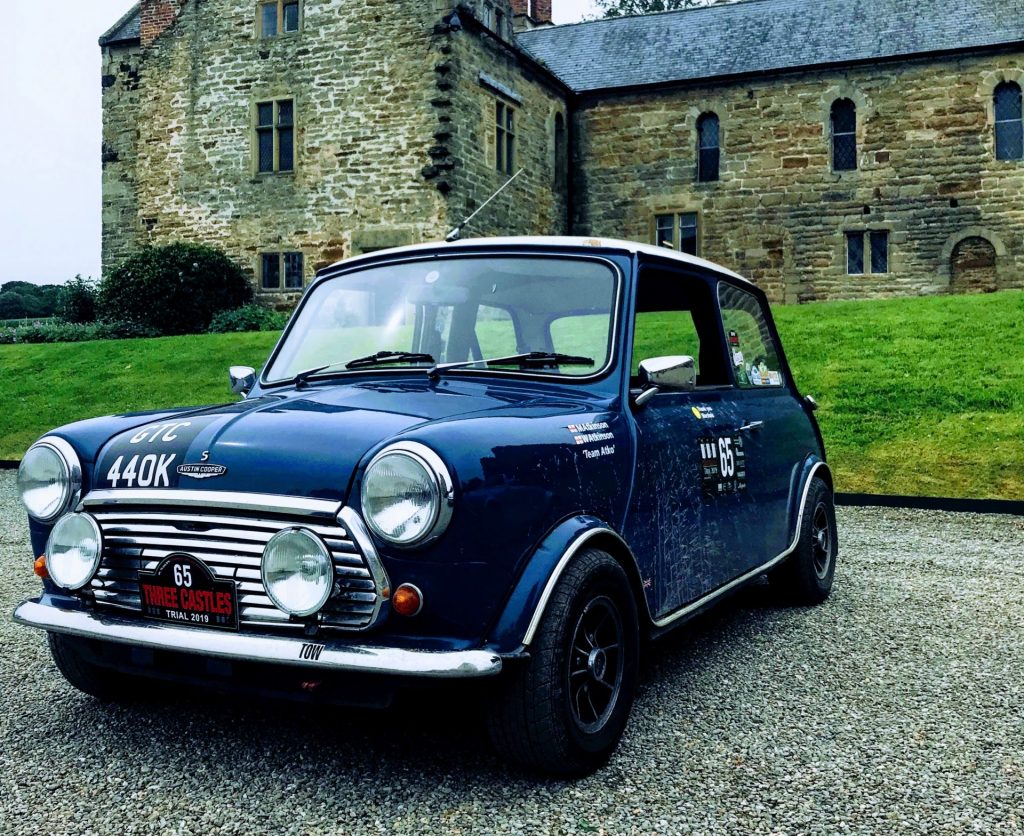 Marcus Atkinson Hagerty UK ringmaster
I was standing by the window on the morning of 12 March, 2017 waiting for the the Axa Assistance recovery vehicle to arrive with my 'new' Mini Cooper S, bought unseen from Northern Ireland. The car had been found by one of the team in the Hagerty office and I offered the asking price, only to be told that it had already been sold.
The next day the owner called to say that the 18-year old buyer couldn't get insurance, as it was a 1298cc engine. Did I want it? Ask a silly question. The next challenge was how to get it back. I called our breakdown provider, Axa Assistance at the time, who said that they could get to it me within 48 hrs. We struck a deal and I waited, nervously, for the Cooper S to arrive. When it did I loved it immediately.
We've been on all manner of adventures together but a highlight is taking part in the Three Castles rally with my brother, Will, also the car's co-owner. We were about to pass a junction when he screamed at me to turn right. I flipped the steering wheel into full lock and the car ploughed straight on towards a flint wall. We braced for impact and all I could think about was the fact that we'd dropped a load of money on a new engine. To this day I don't know how the car managed to come to a rest an inch from the wall. Phew.
I now take my youngest son Harry, aged 12, on regularity rallies and there is not much better than seeing him laugh uncontrollably as we mess up on the tests in the Mini. To be fair to Harry, we have never missed a time control on the road, prompting him to suggest that Mini should pass into his hands on his 17th birthday…
I fell for the Mini when we recreated The Italian Job
Tim Sawyer Hagerty's ever-helpful client services man
I'm more of an Escort man but even I can't help but fall for the infectious personality of the Mini. A year ago, Hagerty was filming its tribute to The Italian Job film. The venue was Stowe school, just up the road from Silverstone, and it was my job to drive the Alfa Romeo Giulia police car, dressed at the Carabinieri.
We'd called on the services of Paul Swift, stunt driver extraordinaire. Paul and his team have a trio of red white and blue Minis and are able to make those little bones on wheels pull off all manner of mad manoeuvres. I had the best view possible, watching the moves unfold right in front of my eyes.
The reaction of the staff and pupils summed up the nation's mood toward this little car. They loved its cheeky personality, unmistakable look and pint-sized proportions. Don't we all?
My grandfather's Rover P6 made way for a Mini Cooper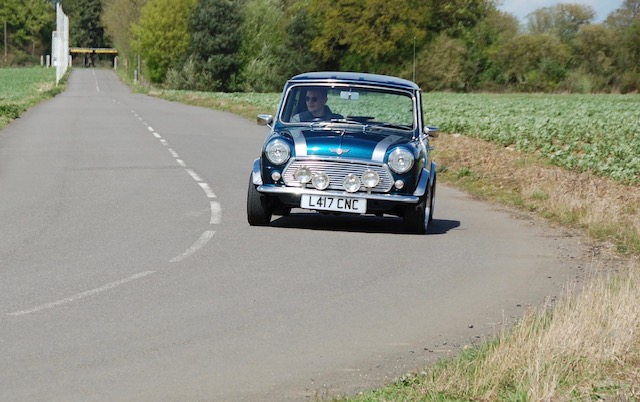 Calum Brown Hagerty's marketing marvel
My Most memorable experience in a Mini doesn't start with a Mini, it starts with a Rover P6. After my grandfather died, he left the contents of his garage to my Dad, which included a Rover P6 2200 SC he had owned since the 70's.
Eventually we decided it was a bit big and cumbersome to keep long-term.
It didn't take me long to convince myself that a Mini was an ideal alternative; small, nippy and iconic. After searching the classifieds for far less time than I should have, I stumbled across a dark blue Rover Mini Cooper that was going for a reasonable price. I rang the vendor and asked if he would take in a P6 as an exchange… he said yes!
I struck a deal and arranged to drive the P6 down to Bournemouth and return home in the Mini. Apart from a windscreen wiper falling off the P6, the trip went perfectly. I knew little about the Mini, other than it had covered 60,000 miles and had some upgrades including a stainless-steel exhaust and uprated brakes and suspension.
After checking the well-documented rust trap areas and discussing its history with the owner, I took it out for a test drive. It didn't take me long to fall for the car. The sound, the throttle response and the bone-rattling suspension turned an ordinary test drive through the centre of Christchurch into what felt like the Monte Carlo Rally.
Eventually, we finalised the deal and my friend and I embarked on our return leg to the Midlands, hoping that we wouldn't break down. We didn't. The journey took an hour longer than in the P6 because the Mini didn't have the cruising ability of the P6, but nonetheless the little thing ran beautifully, and continued to do so for the rest of my ownership.
Editor's note:
We would love to hear of your memorable Mini moments. Please do share your stories in the comments, below, for the car community to enjoy.