I used to be a serial Golf buyer, I've owned five, but this was the most ordinary looking one of them all. I bought it from a local bloke who was giving up driving, because my Mk1 1100 had rotted away so much I had to sort of brush it into the garage. He'd owned it since new, and I needed a new, old banger.
I offered less than he'd advertised it for in the post office window, and he didn't accept, but about ten days later he got in touch because he couldn't get rid of it, so we came to a compromise. For about £1200 I went home with a bog standard 1987 Golf CL. It was that unremarkable I can't even remember the first drive.
How much is your car to insure? Find out in four easy steps.
Get a quote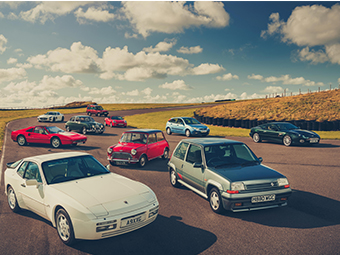 The CL was the car I had when I decided to leave the BBC and go freelance. Jeremy Clarkson was leaving Top Gear too (for the first time) and I was keen to get his career advice – he's a splendidly perceptive chap – so I drove us to a pub for lunch in Chipping Norton.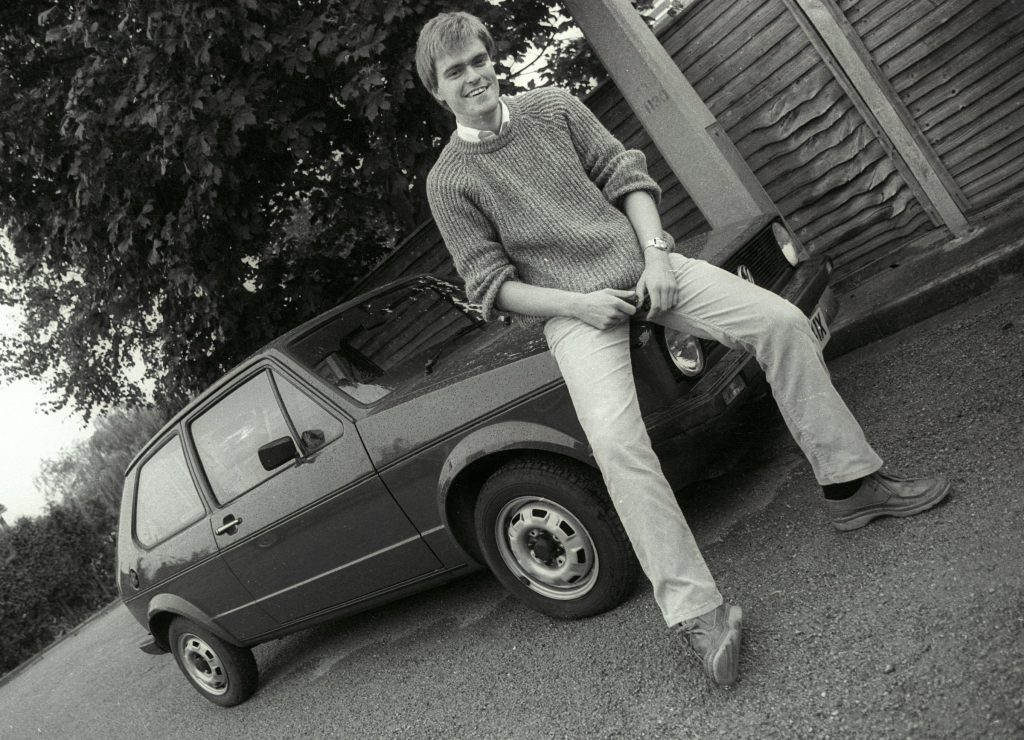 My primary concern was that his legs were rather long and he could barely fit, but despite it being quite a squeeze, he was more intrigued about why I'd bought it. I remember having a debate about how cheap undesirable cars like mine had become. Did I take his advice on what to do next? I certainly listened to it, and inadvertently, yes over the years I suppose I did.
I've always been a great student of Bangernomics so my ideal cars are the ones that are already quite old. I've been fortunate in my career to drive a lot of supercars and things like that, but strangely it's the everyday ones, like this one, that have made the biggest impression.
Even with an unmolested 75 horsepower, 1.6-litre engine, the driving experience the Mk2 offered was faster and more refined than the Mk1; I could drive it flat out and achieve very quick A to B times. I went everywhere in it, and my wife drove it too; in seven years we did about 80,000 miles so it deserved a bit of respect. I liked it because it was plain, and ordinary and well engineered.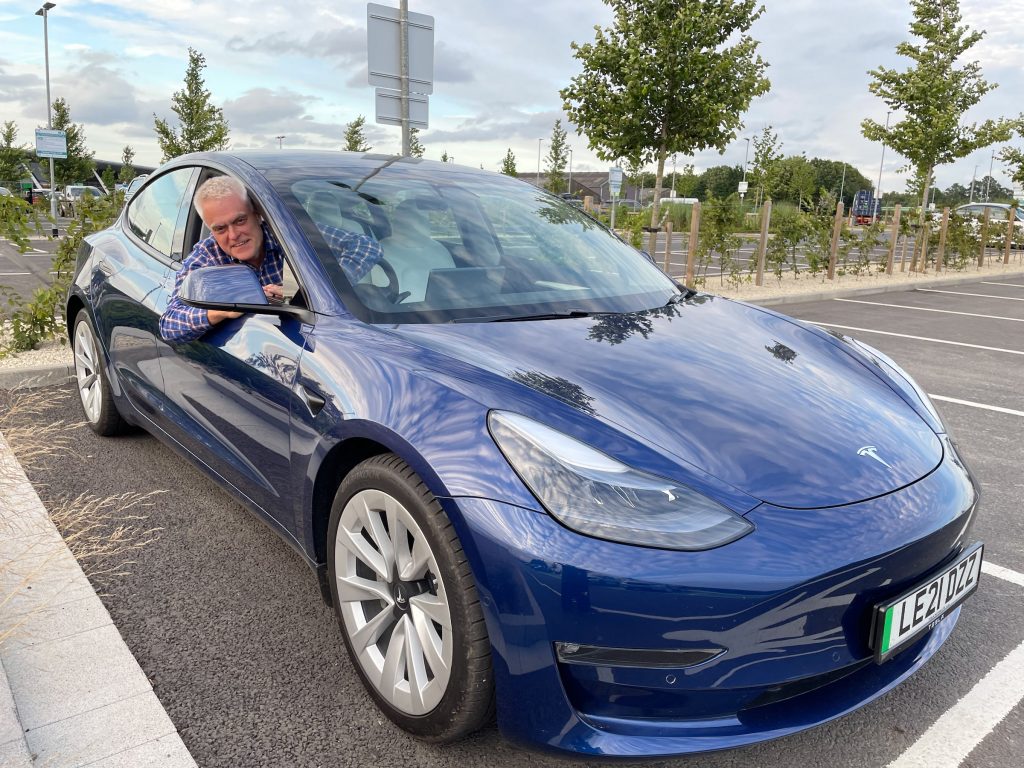 Although I associate particular songs with particular cars ("Call Me Irresponsible" is marvellous to listen to in a Lancia Delta Integrale) this car was so unexceptional it didn't get one. It was fitted with an original Panasonic radio cassette and four speakers (two in the front and two in the back) so I suppose you could say it had surround sound. Not many things went wrong with that car, but it certainly got through speakers; I had to replace all of them, but not all at once.
When I was working on Fifth Gear we bought lots of cars for crash tests and stunts – I even bought a Mk1 GTI as a competition prize – but these experiments were always set up to illustrate a point, and the cars at the time were just very old used motors, so I never felt guilty. We used a 5-series BMW as the tow vehicle to break a world record caravan jump record once, and perhaps that would have been a more spectacular way to end the Golf's life, but when the gearbox went I just scrapped it. The guys at the yard said they could hear it coming.
Normally, I like to keep things going for as long as possible and I feel I gave up rather too easily when it came to that Mk2. I should have kept looking for a replacement gearbox because I've never subscribed to the idea that if it costs more than the car is worth to repair, then it's not worth doing. I believe it should be about what the car is worth to you and at that stage the car was probably only worth about £100.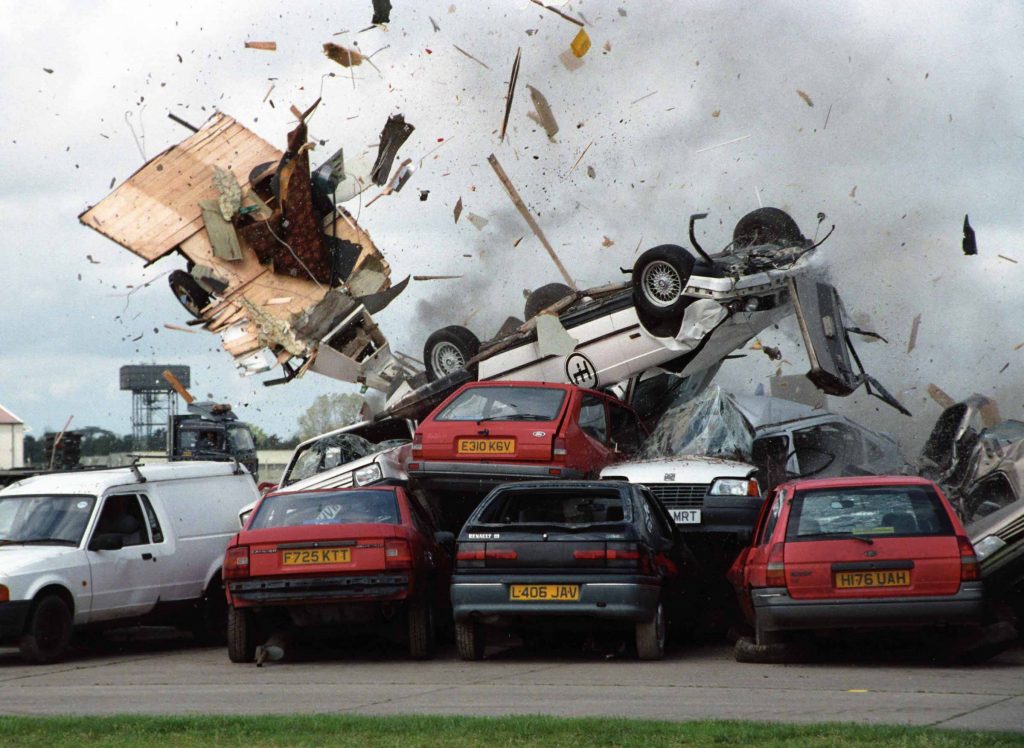 I do regret getting rid of it, but I had young children at the time and didn't think it was very responsible as a parent to be driving them round in a pre-NCAP car. I felt that the world was moving on so replaced it with a Mk5 that I found in Manchester. It's still in my garage with about 185,000 miles on the clock.
I almost never photographed my own cars, and as an especially boring car, which had dribbles of under-seal coming out of the boot, this didn't get much attention from the camera either. As for any other evidence of its existence I thought I'd kept the handbook, but I can't seem to place it, and I've also lost the file of information I had on it.
What's sad is that the Golf had always been on my side. At times of anxiety, things tended to feel a bit better when I sat in it – and it didn't break down once. If by magic I got it back, I have a very good mechanic who I'd give the task of bringing it back to life, I'd cherish it, but I probably wouldn't go anywhere too exciting in it, just down to the pub.
Read more
The One That Got Away: Paul Cowland and the Subaru Impreza 22B he should never have let go
The Mk3 Volkswagen Golf GTI is not as bad as we're told
Good news! Smash hit Clarkson's Farm confirmed for second series