Update 5 July, 2021: Since this story was first published, Amazon Prime Video has responded to Hagerty to say it has not confirmed that a second series has been commissioned. Update 21 July, 2021: Amazon Prime Video has now confirmed Hagerty's original report that there will indeed be a second series of Clarkson's Farm. Told you so.
Like a Star in a Reasonably Priced Car trying to avoid crashing into the Top Gear camera crew, Jeremy Clarkson's latest TV show, Clarkson's Farm, veered violently from the usual formula of fast cars, powerrrrrrrrrrrrrr and making practical jokes at the expense of James May and Richard Hammond – and audiences can't get enough of it.
Now Clarkson has confirmed what we knew all along – that a second series of Clarkson's Farm is in the making and coming to a screen in your home or on your phone sometime soon.
Good news pic.twitter.com/IuFzAdhvHF

— Jeremy Clarkson (@JeremyClarkson) July 21, 2021
Clarkson's Farm has reportedly achieved the highest viewer ratings of any Amazon Video production. An Amazon 'source' told The Sun: "It's rated five stars on Amazon and has a 9.3 rating on IMDB, which is practically unheard of."
And 61-year old Clarkson recently told LADbible he wouldn't hesitate to jump into the driver's seat of his Lamborghini R8 270 DCR – for the benefit of those who don't shop in country pursuits stores, that's a tractor, not a supercar – and make a second series of The Farm.
"I'd do it in a heartbeat," said Clarkson, "because I'm carrying on farming, and I've got some really good ideas that I think would make another series – but that's up to Amazon.
"If people enjoy the first one they'll commission a second.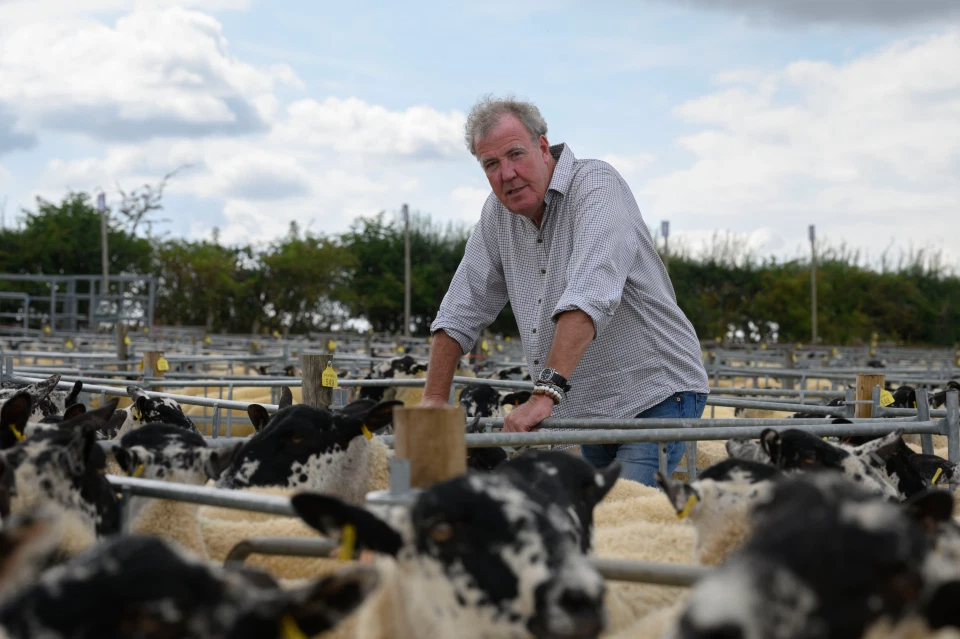 "They tend not to be emotional about this, Amazon, they just look at the figures, and then if they're good enough you get a second series, and if they're not you don't."
Sure enough, the figures were good enough and Clarkson and his new team of farm hands have themselves a second series.
Clarkson has successfully brought entertainment and humour to the topic of farming and the plight faced by the nation's farmers. One of the secrets to the success of the show has been the involvement of Clarkson's long-standing friend and producer, Andy Wilman. Wilman is credited with the clever editing that makes Clarkson's Farm just as watchable as Top Gear in its heyday.
Clarkson's not the only Grand Tour presenter to strike out in a new direction. Richard Hammond has bought into a classic car restoration business, called The Smallest Cog, and will be learning some of the same skills perfected by his grandfather, who as a craftsman worked with Mulliners in Birmingham and at Jensen in West Bromwich. Discovery+ will be following his exploits. We can't wait to see how Hammond gets on.
Read more
Richard Hammond launches new classic car workshop – and a TV show to go with it
Nürburgring honours Sabine Schmitz with corner name