The world was left shocked in March by the untimely death at 51 of Sabine Schmitz, the racing driver and latterly TV presenter who became known as the Queen of the Nürburgring thanks to her mastery of the fearsome circuit.
Now, the Nürburgring has announced it is to name a corner for the late racing driver, which will be officially inaugurated at September's 6-hour race in the Nürburgring Endurance Series.
How much is your car to insure? Find out in four easy steps.
Get a quote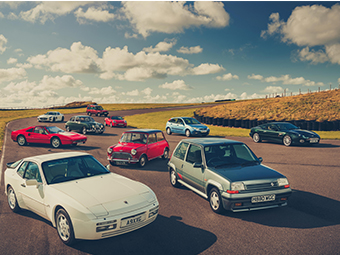 The corner formally known as turn 13 – though also officially the first corner of the Nordschleife, before the circuit winds its way down through the Hatzenbach turns – will become known as Sabine-Schmitz-Kurve.
Appropriately, it is just metres away – literally – from the outskirts of the town of Nürburg, where Schmitz grew up. It was here, aged just 13, that Schmitz made up her mind to become a racing driver, and as we reported back in March, the young Sabine's first taste of the Green Hell came after "borrowing" her mother's BMW – and without a driving licence.
Her first victory at the circuit came at the 24 Hours of the Nürburgring in 1996 at the wheel of a BMW M3, and she took victory a second time the following year. While a successful racer, Schmitz is perhaps best remembered both for her exploits as a "Ring Taxi" driver, scaring paying punters senseless in a BMW M5, and her Top Gear appearances – firstly showing Clarkson the way round, and in 2016 as a presenter alongside Chris Evans.
"Sabine Schmitz was the ambassador of the Nürburgring," said Mircon Markfort, Managing Director of the Nürburgring. "Her name was mentioned around the globe in the same breath as our race track.
"[Sabine] still stands for what defines the Nürburgring: the close connection to the region, the close proximity to the fans and the passionate commitment."
Also read
Tributes paid to Sabine Schmitz – the Queen of the Nürburgring who took to the track without her mum's permission
Six reasons the "brilliantly bonkers" Nürburgring 24 Hours is like no other race
Gridlock at The Nürburgring as BMW, Bugatti, and AMG test latest sports cars