Whatever you're doing this weekend, set aside some time to keep up with the Nürburgring 24 Hours. That's the advice from the voice of motor racing, John Hindhaugh. Best known as the lead commentator for Radio Le Mans, Hindhaugh reckons that Germany's 24 hour challenge could be the greatest endurance race in the world.
Circumstances over the past year or so mean fan numbers at 2021's event will be limited compared to their peak. The good news is you can catch the entire event live on the Radio Le Mans website. If audio is more your thing, you can also listen to the race at player.radiolemans.co on channel RS1.
How much is your car to insure? Find out in four easy steps.
Get a quote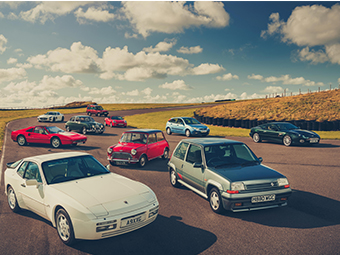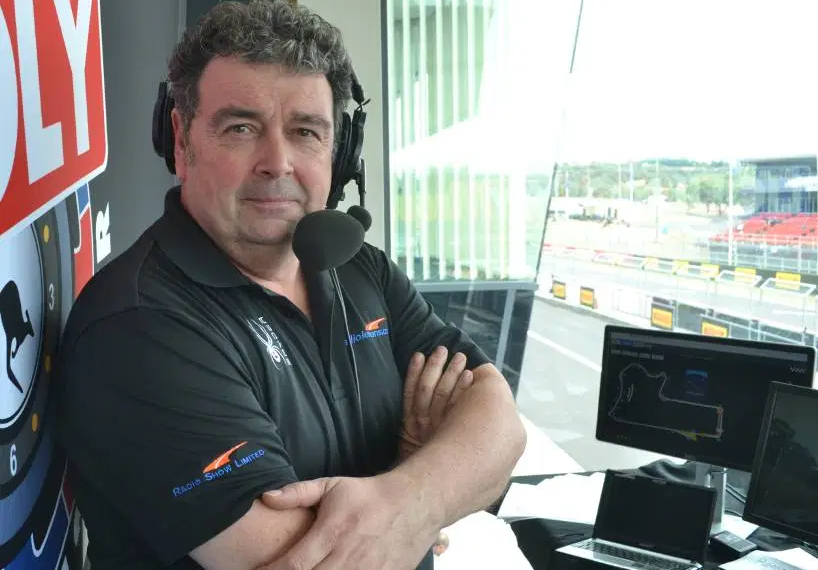 Whichever method you choose, you'll be listening to the familiar voice of Hindhaugh. Hagerty caught up with him to discover just why the Nürburgring 24 Hours is considered by so many to be the world's greatest endurance race. Here's what he had to say about the race in the Green Hell.
It's enormous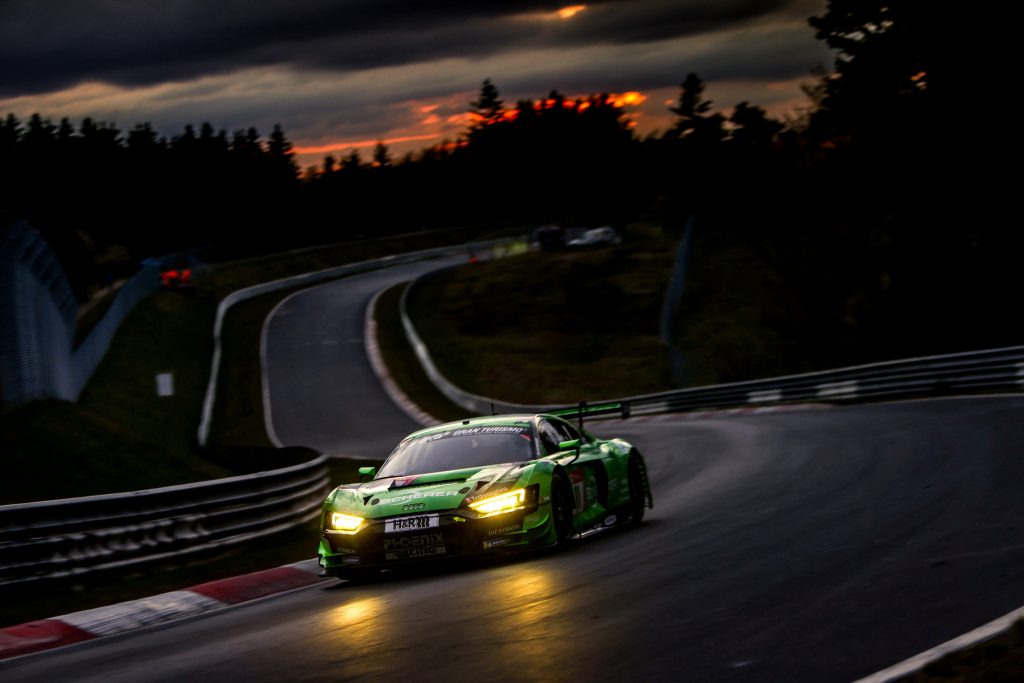 "You have to recalibrate your mind for the Nürburgring 24 Hours. There's a maximum of 170 cars, though fewer this year for obvious reasons, so you're talking about an entry list like nothing you've ever seen. You've got as many as 20 classes, plus invitation cars that don't fit anywhere else, and each car can have up to six drivers.
"Then there's the track and the race itself. We do more 24 hour races now than ever before, but you're talking about a circuit length and a lap time that's probably twice or three times as long as anywhere else we go, with a lap record of just over eight minutes.
"But drivers can lose two or three whole minutes due to slow zones! At Le Mans you'd look at that and go, oh, they've had a problem. Nope, it's just how it is at the Nürburgring. You can catch traffic, you can get caught in weather. We're looking at the split times from eleven different splits and trying to work out where people are."
It's the world's greatest circuit
"Quite aside from the length of the race you've got the nature of the circuit itself. It was built in 1927 to take the Eifel races and the mountain races off the roads around there, and to be used as a test track. And depending on how you add it up, there's anything between 75 and 170-odd corners.
"To drive it's just like your favourite country road, only one where nothing's coming the other way! Well, unless something's gone very wrong… Most drivers are probably using 80%, 85% of the car in the race… but those at the front are going absolutely flat out. It's an extraordinary thing to have the circuit knowledge to do that lap after lap, and to know that conditions may to change every eight minutes when you come around, due to accidents or the weather."
Even the pit stops are barmy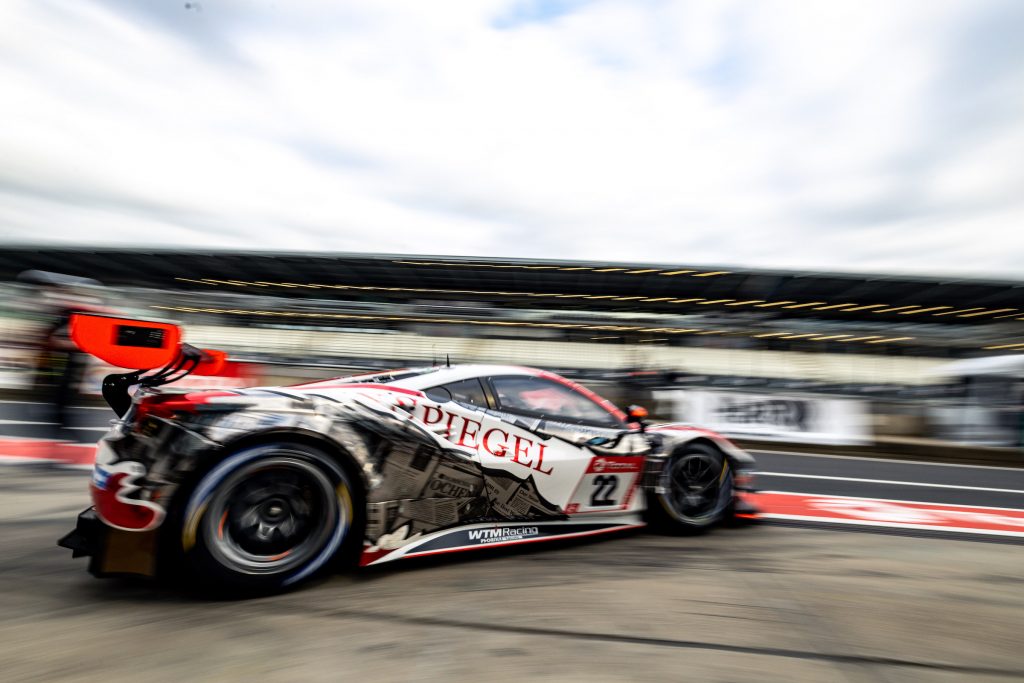 "There are 170 cars – well, 130 or so this year – and not enough room in the pit lane, so there are shared pit boxes. Some years I've been there, there have been eight different cars sharing some of the pit boxes, and you aren't getting eight cars in each pit box at the same time! It takes a lot of very pragmatic German organisation to make sure that everybody can service their cars at the right time. And you've only got one forecourt-style pistol grip fuel pump for every two pit boxes. So potentially, when it's a full race, 16 cars could be using one pump!
"The rule of thumb is, whoever is highest up in their class – not highest overall – gets first dibs on the pit box, and therefore on the fuel rig. You could be sitting in third or fourth overall in the race, but you could have someone like me driving around in a touring car leading their class and the higher-placed driver will have to cede. Your team manager just has to shrug and say, 'Oh of course, on you go…'"
The fans are like no other
"There will be some fans there this year. But let's assume we're talking about a normal year at the N24. There really is nothing like the fans at the Nürburgring for the 24 hours.
"Vast swathes of the circuit are only accessible by tramping through the woods, but you'll still find people all around the track. They take wood, they build themselves viewing platforms, they set things alight, they cut down trees… and they don't move for five days! The Thursday is normally a bank holiday in Germany, so people rock up on the Wednesday night and eventually get back to work, somewhat befuddled I would have thought, on the Monday.
"They're very welcoming too, not half as scary as they look and sound! They love a visitor coming along and having a chat with them. You'll almost always get a cold beer and a hot sausage thrown at you, in the nicest possible way. It's just extraordinary. The start and finish straight is always busy, but the forest is where you want to be."
The start is as exciting as the end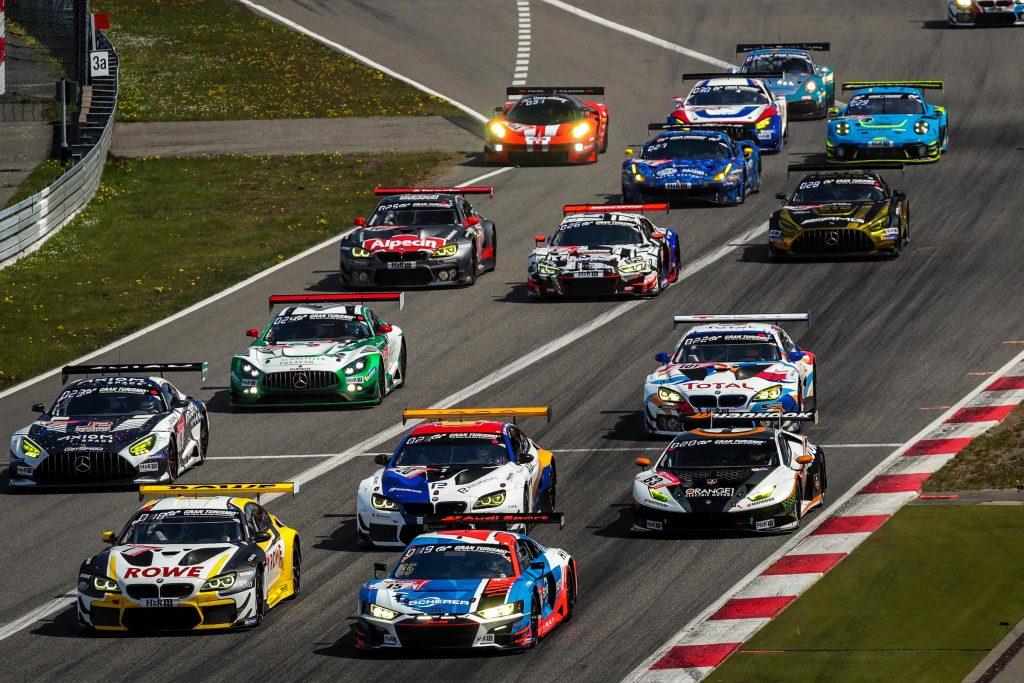 "Le Mans is all about the end of the race. The start is incredible of course, but it all boils up to the big emotions at the end of the race, and you've shared that experience with a hundred or two hundred thousand people.
"At the Nürburgring it's all about the start. The formation lap alone takes about 20 minutes. And they roll off each grid of about 45 to 50 cars, all pushed to the edge of the track. Most of the Nordschleife is also lined to the edge of the track – by which I mean the white lines, not just the Armco – with fans. They never step over the white line, they never get in the way, and some drivers will drive close and slap their hands as they go past! And remarkably, by the time the race starts, they're all gone. Only in Germany.
"People used to pack up and head home towards the end of the race but we've had a few close races in recent years so people are staying to the end. But the atmosphere at the start of the race is really something special."
You won't believe it till you try it
"Everybody has to go there once. If you call yourself a racing and endurance fan, and you've never been, you absolutely have to get along.
"You could book a hotel, but there are some fantastic camping grounds too. They've got electric hookups, proper shower blocks, proper lavatories, and they're all kept nipping clean. You'll find bars on site, food on site all with really sensible and controlled prices.
"And they love welcoming the Brits! When we first started doing it a decade or so ago it was a very much a national German thing, but it's now a global phenomenon. Things like Gran Turismo and all those sim racing games have definitely taken it to a bigger audience.
"Many years ago actually I was covering an IMSA event and someone asked me for my favourite circuit. I said that if I could drive one for the rest of my life it'd be the Nordschleife, and he said 'No, no, I mean a real circuit…'! It made me think though, you'd never build that circuit today – too expensive, too dangerous, people would think you were mad. It's the ultimate test of driver and machine, and every time I go there I just think it's brilliantly bonkers."
Also read
Retro Rides Weekender: Car show season kicks off in style – giant picture gallery
Top 20 racing cheats: "If you ain't cheatin' you ain't tryin'"
Why everyone wants a Slot Mods 1:32-scale race track