While a few things remain off-limits and subject to the government's decision to end Covid restrictions later this month, the car show season has tentatively restarted with limited visitor numbers and an abundance of sanitation stations. And cars, of course, with last weekend's Retro Rides Weekender being a heck of a way to kick things off for those attending their first car show since 2019.
Held at Goodwood Motor Circuit, the show packed an enormous diversity, covering everything from pristine and original classics to numerous different styles of modified metal, and spanned vehicles from all over the world, be they rare Japanese imports or muscular American pony cars.
How much is your car to insure? Find out in four easy steps.
Get a quote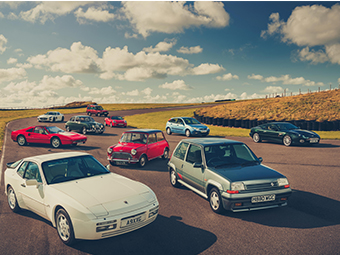 Among the first cars visible to most visitors though were the Italians, with a spectacular box-arched Fiat 131 and a line of Lancias, while the pit straight offered further highlights in the form of a Giulia GT wearing GTAm arches and – upon peering inside – a pair of Tillett carbonfibre seats for a modern twist.
If Italian stars from the 60s and 70s are perhaps a bit rich, then a pair of tiny Fiats, a 126 and a Cinquecento Sporting sitting on Speedline wheels from an Integrale, brought things back down to earth.
One of the tiny Italian highlights though was an Innocenti Mini 120L wearing a set of period-correct Revolution five-spokes, and packing an A-series engine tweaked by Osborne Automotive Preparation.
Not all modifications at the Weekender were period-correct, but there were some spectacular and unique projects that certainly showed the value in thinking laterally – such as a Sierra Sapphire sporting Lexus V8 power.
This Mk3 Ford Escort was rather special too – its humble four cylinder, front-wheel drive layout making way for a rotary engine (its exhaust protruding through the front wing!) and rear-wheel drive.
Visual modifications are always popular too. Given an Audi A2 and a long list of possible parts you'd struggle to come up with something as unusual as a salt flats-style racer, but it's this kind of variety that makes Retro Rides events so appealing.
Despite their huge popularity, owners of Mazda MX-5s still manage to make their cars stand out from everyone else's too, with a mix of show cars, retro flavours and track-focused models on display. The light blue car with the classic-style front end is what's known as a Pit Crew conversion, with further elements including a similarly retro rear end and that larger centre console.
They were far from the only Japanese cars on display though, with several generations of rear-wheel drive Toyota Corolla, rarely-seen models like the S12-generation Nissan Silvia, the retro-style Nissan Pao, and even a Datsun 240Z "Super Samurai" tucked away in one of the paddock garages.
A pair of white CRXs, both first and second generations, were difficult to miss too – the latter wearing a rare Mugen body kit.
Fans of French cars meanwhile would be drawn to this Renault 8 with a wide Group F-style kit and a tyre recommendation from Sir Jackie Stewart.
You might also remember this Peugeot 104 which we covered as an Unexceptional Classified in April. We had a quick chat with its new owner, Jeff, who is regularly using the car and has even added a few unique touches of his own – including painting the struts and springs white, to match the wheels.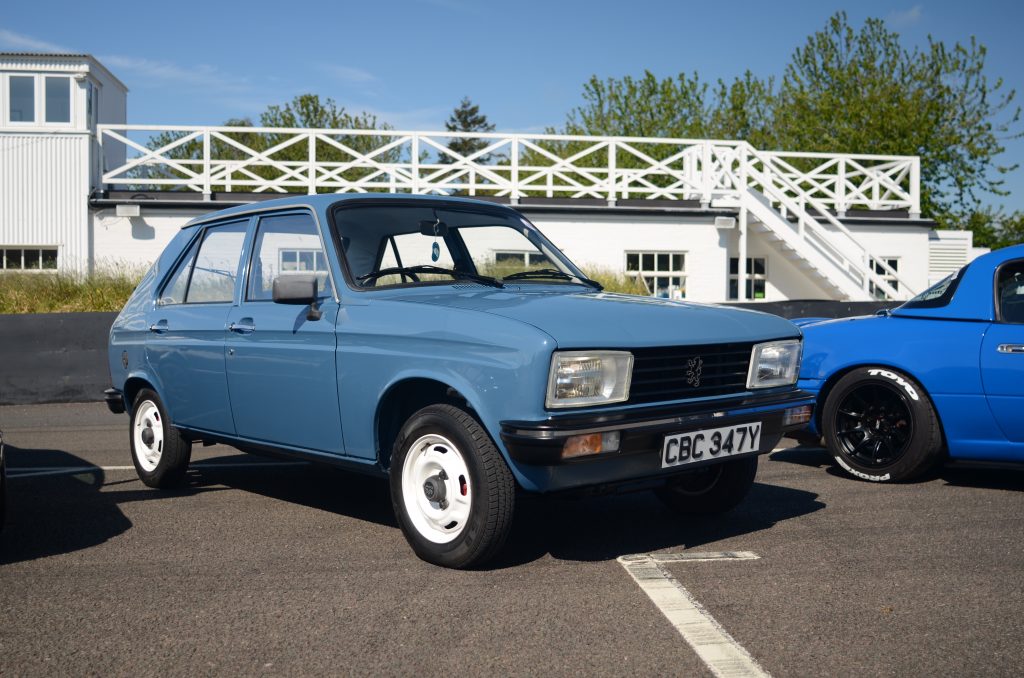 There was certainly no shortage of German metal either. Our own highlights were the stunning G-series 911 and E36 BMW 3-series each in a very similar shade of blue, and each completely immaculate. They again demonstrated the breadth of styles adopted by fans of classic and retro cars.
And enthusiasts of American cars had plenty to show off too. Most will gravitate towards the muscle cars, but a well-worn AMC Rambler Ambassador had some stunning details; check out that speedometer, and the small sunshade for the driver's side door mirror.
As for the Brits (or adopted Brits, like many small Fords and Vauxhalls) there was also a strong showing. You don't need much money to turn up in something cool, as this Fiesta, Corsa and Metro demonstrated…
…but if you do have money and some good ideas, then a spectacular show car awaits. The attention to detail on this Mk2 Escort was incredible, and an intriguing implementation of technology and styles that wouldn't have existed only a few years ago.
At the other end of the scale, this hot-rodded Austin-Healey Sprite is a regular at shows and never gets any less amusing, its exhaust sprouting clean through the bonnet, the windscreen laid flat, and its driver seemingly sitting on the floor.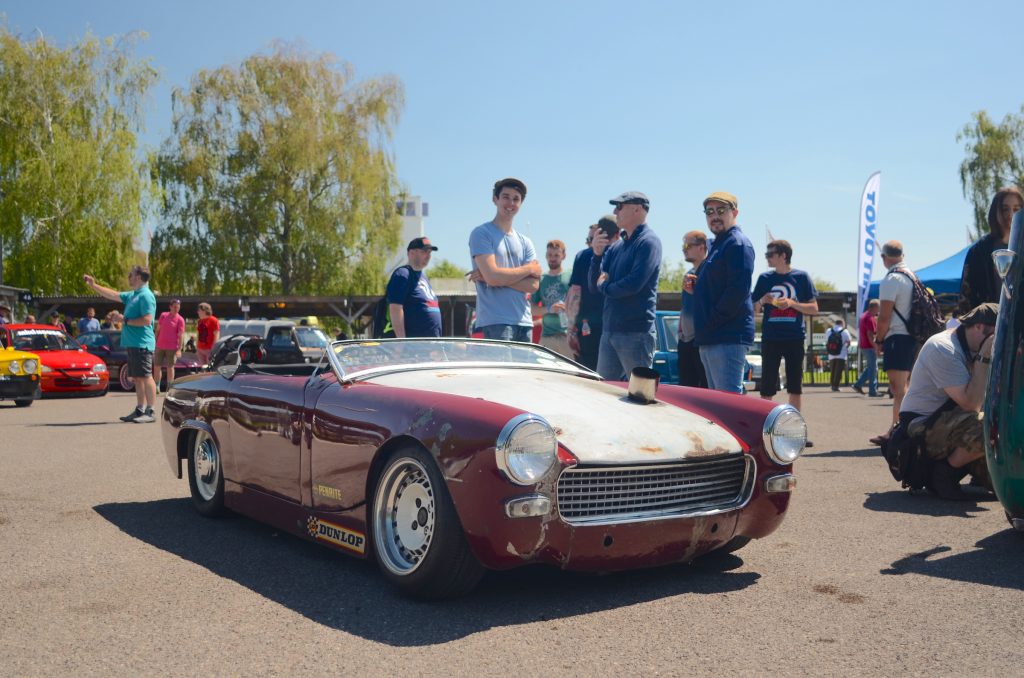 People are always finding new ways of enhancing older cars, too. That is, unless we're mistaken, a carbonfibre bonnet on an Austin A35. They probably wouldn't allow such a thing in the St. Mary's, but you're probably not going to find another like it on the road, either.
More than any of the cars though, what struck us about the Retro Rides Weekender was the atmosphere at Goodwood. After more than a year cooped up inside, the chance to spend a few hours with like-minded people at the Goodwood Motor Circuit felt like a weight off everybody's shoulders – and, all being well, it'll be far from the last such event as the next few months open out ahead of us.
Also read
Motoring events in 2021: Relight your fire with automotive goodness every weekend
Hagerty's Festival of the Unexceptional returns on 31 July to celebrate the most marvellously mundane motor cars
Opinion: Who would be a concours judge?