After a year spent twiddling our collective thumbs, little gives us greater joy than to see a full calendar of car and motorcycle events stretched out ahead of us in 2021.
While all of the events listed below are of course subject to the country making its way out of lockdown and smoothly progressing along the government's announced roadmap for returning to some sort of normality, they do offer a glimmer of hope that we might, just might, be able to get out in the sunshine with our cars and bikes of all shapes, sizes and eras, and meet up with like-minded enthusiasts.
How much is your car to insure? Find out in four easy steps.
Get a quote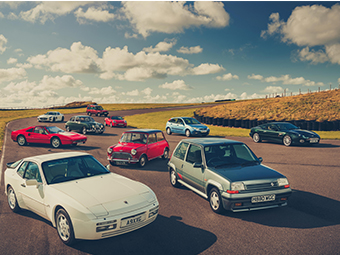 Given the current global situation, almost all of the events here retain some kind of restriction, be it social distancing measures, the wearing of masks, or lower visitor numbers than usual to prevent overcrowding. The majority also require booking of tickets in advance so they can control numbers.
We'll be updating this list throughout the year to account for date changes, cancellations and any events we might have missed – so keep it bookmarked, and we'll hopefully see you at some of these as the year unwinds. That includes Hagerty's own Festival of the Unexceptional, taking place on July 31 at Grimsthorpe Castle in Lincolnshire.
April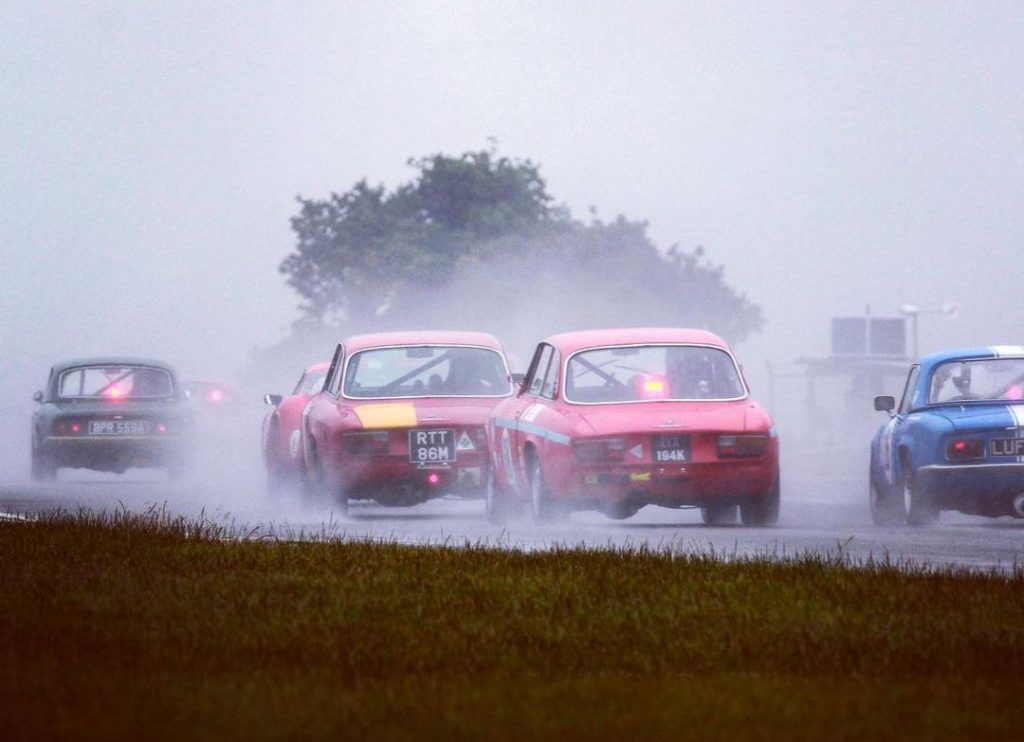 Masters Historic Formula One
Donington Park, Leicestershire, April 2-3
70s and 80s Formula One cars, plus 90s and 00s Le Mans cars, historic sports cars, and pre-'66 touring cars and Minis – but sadly not open to spectators this year.
Historic Sports Car Club (HSCC) Racing
Snetterton, Norfolk, April 17-18
Varied racing from the HSCC including Formula Fords from several eras, plus 70s Road Sports, Historic Touring Cars and pre-'66 GTs.
Drive It Day
National, April 25
No set venue for this one – the Federation of British Historic Vehicle Clubs (FBHVC) introduced Drive It Day as a celebration of getting out and driving your classics. There are events all around the country on this day, so keep an eye out for something local!
May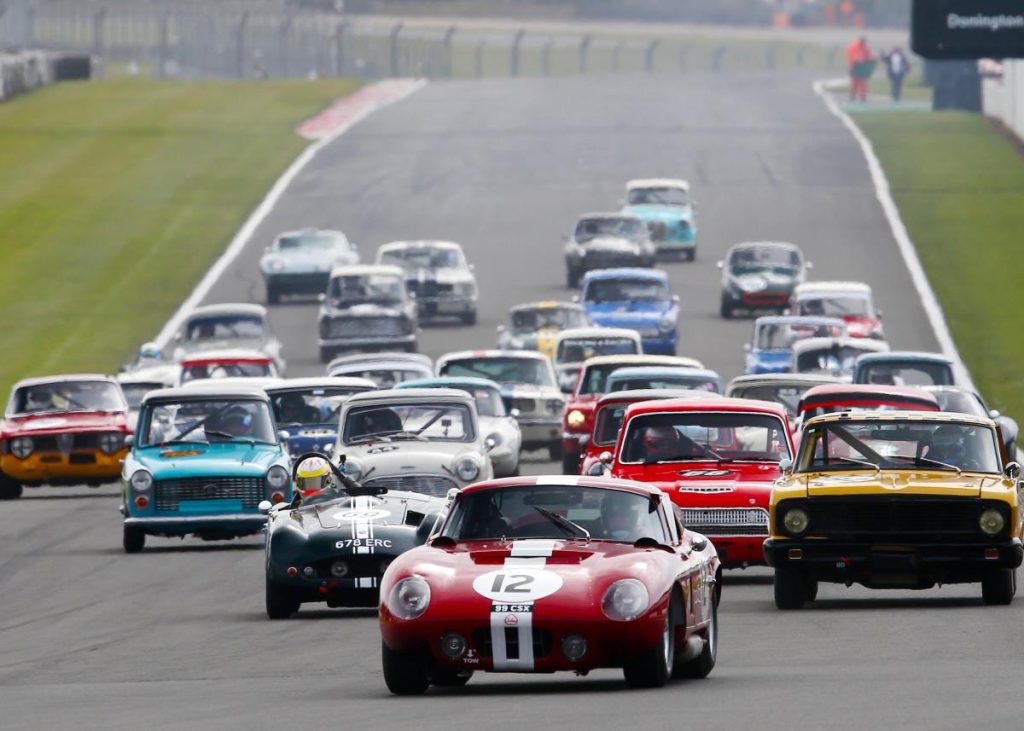 Donington Historic Festival
Donington Park, Leicestershire, May 1-2
10th anniversary event, covering the 1920s to the 1980s. Expect to see Ford GT40s, a wide array of touring cars, and the Jaguar Classic Challenge.
Modified Live
Cadwell Park, Lincolnshire, May 3
One of the first modified car shows of the year, so it's sure to be popular. Time Attack, saloon car racing and car displays will all be present.
Simply Electric
Beaulieu, Hampshire, May 23
Expect EV shows to become a big thing over the next few years. Beaulieu's promises to cover everything from the Sinclair C5 to the BMW i8.
Retro Rides Weekender
Goodwood, West Sussex, May 29-30
Catering for the hugely popular pre-'98 category of cars, the Weekender will include displays, sprint action on the Saturday, and autosolos on the Sunday.
Masters Historic Festival
Brands Hatch, Kent, May 29-30
Formula One action from the 70s and 80s will be joined by 60s and 70s sports cars and an array of touring cars from different eras.
Keighley Transport Festival 2021
Keighley, West Yorkshire, May 30-31
Covering the full spectrum of classic and vintage transportation, expect to see everything from steam engines to trains and buses, and classic cars and motorcycles – plus food, music and street theatre.
35th Yorkshire Classic Vehicle Show
Ripley Castle, North Yorkshire, May 31
A wide selection of classic and modern classic vehicles on display, set in the beautiful Ripley Castle grounds, plus an autojumble for finding those rare parts.
June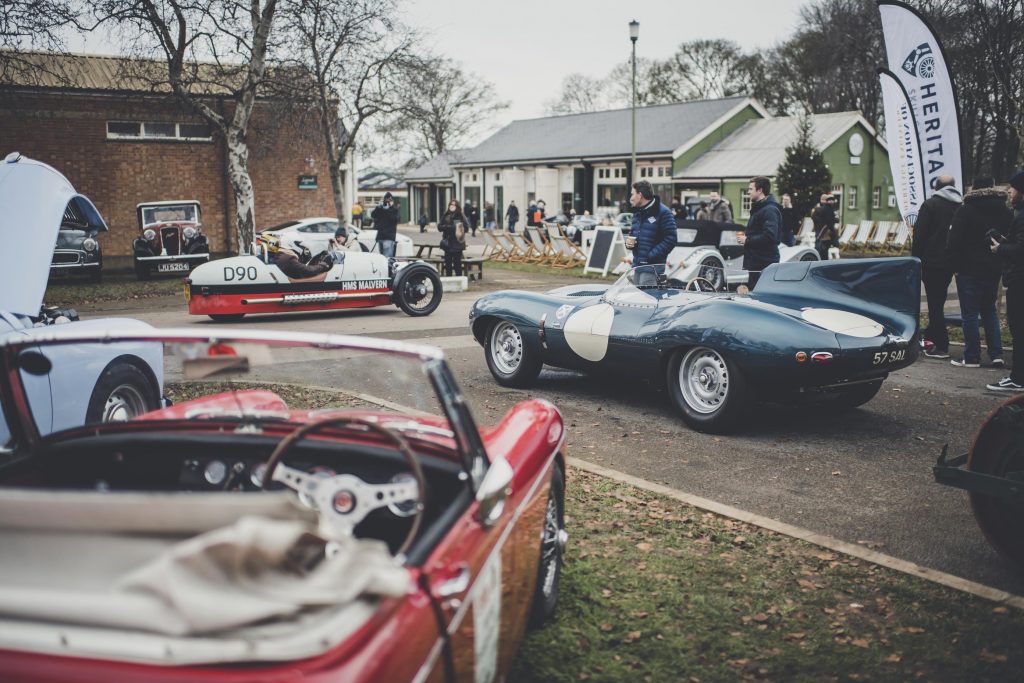 Classic & Vintage Hillclimb
Harewood Hillclimb, West Yorkshire, June 5
Hillclimb competition at one of the country's leading hills. Typically includes a huge range of classic and vintage vehicles, from spidery Austin 7 specials to the expected MGBs and Lotus Sevens.
June Scramble
Bicester Heritage, Oxfordshire, June 5-6
Bicester's Sunday Scrambles were hit hard when COVID struck, but they're back this June and taking place across two days.
JapShow Lite
Santa Pod, Northamptonshire, June 6
The first big event of the year for Japanese car fans. Run-what-ya-brung on the strip, plus show and shine for cars and bikes, and available camping.
Simply Porsche
Beaulieu, Hampshire, June 6
All Porsche owners are welcome here, so your humble 924 can rub shoulders with Carrera GTs.
E-Type 60
Shelsley Walsh, Worcestershire, June 12-13
A celebration of both the 60th anniversary of the Jaguar E-type and the 60th of the Mini Cooper. A must for British car fans.
Thruxton Historic
Thruxton Circuit, Hampshire, June 12-13
Classic motorsport at one of the country's fastest circuits, covering everything from sixties touring cars to classic Formula 2 and Formula 3 racing. Land Rover Legends show will run concurrently.
BMW Show Lite
Santa Pod, Northamptonshire, June 13
A mixture of modern, classic and modified BMWs, plus modern Minis. Reckon you could get away with a BMW-powered Rolls-Royce Phantom too?…
Mini Cooper Register Rally
Beaulieu, Hampshire, June 13
Ostensibly based on one car, Mini events always seem to turn up impressive variety, and National Mini Day should be a great example of that.
Vintage Motorsport Festival
Cadwell Park, Lincolnshire, June 19
The narrow confines of Cadwell are perfect for vintage racing, particularly the prewar machines racing this weekend.
Simply VW
Beaulieu, Hampshire, June 19
Fans of Volkswagens both water- and aircooled will be welcome at Beaulieu's Volkswagen day.
Retro Show Lite
Santa Pod, Northamptonshire, June 20
A pre-1995 theme to this one, with run-what-ya-brung on the strip, show and shine, car clubs, retro drifting and retro entertainment.
Ford Power
Donington Park, Leicestershire, June 20
A Ford-themed car show with show and shine, an MSV track day, and sprinting. And if you miss it, there's another at Brands Hatch in September!
Tunerfest South
Brands Hatch, Kent, June 20
The first of the year's Tunerfest events dedicated to modified vehicles, plus the first round of the Motorsport UK Drift Pro Championship, and other racing.
Hot Rod and Custom Show
Beaulieu, Hampshire, June 20
Yet another event on Father's Day, this time for the wonderful world of hot rods and custom cars – plus appropriate music and entertainment.
London Classic Car Show
Syon Park, Brentford, June 25-27
Typically held indoors, this year's LCCS will be run in a COVID-safe guise at the historic Syon Park – but expect the quality of exhibits to be as high as ever.
Simply Jaguar
Beaulieu, Hampshire, June 27
A wide mix of classic and modern Jaguars will be on display on the Beaulieu grounds for this event.
July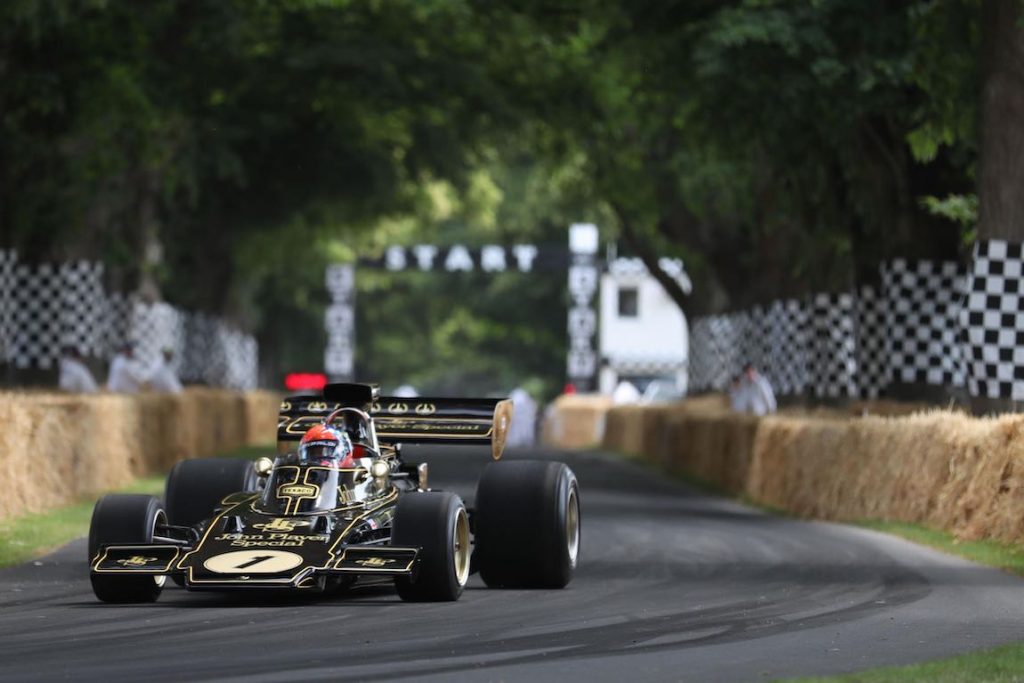 Great North Classic Car Show
Beamish, Northumberland, July 3
Classic and modern cars on display, with live music and a barbecue in the evening, with more to be announced. While you're in the area, why not visit the spectacular Beamish open-air museum too?
American Speedfest 8
Brands Hatch, Kent, July 3-4
Handily falling across Independence Day, an event to celebrate the best of American motoring – including NASCAR-endorsed stock car racing.
The Fast Show Reloaded
Santa Pod, Northamptonshire, July 4
A popular event at the 'Pod dedicated to modified cars, with displays, show and shine, and the option to take your car down the strip with run-what-ya-brung.
National Austin 7 Rally
Beaulieu, Hampshire, July 4
The 750 Motor Club – originally set up around Austin 7s – is hosted by Beaulieu for the 59th national rally, plus an autojumble and driving skills tests.
Goodwood Festival of Speed
Goodwood, West Sussex, July 8-11
One of the biggest events on the motoring calendar, this year's Festival will reprise the missing 2020 event's "The Maestros" theme – think the great drivers, teams and manufacturers of motorsport rather than the replacement for the Allegro.
Vintage Motorsport Festival
Oulton Park, Cheshire, July 10
Vintage motorsport has never been bigger and Oulton makes for a spectacular spectator venue – a combination of classic and prewar racing that will be hard to miss.
HSCC Legends of Brands Hatch Superprix
Brands Hatch, Kent, July 10-11
Plenty of single-seater, GT, sports car and touring car racing covering the 1950s to the 1980s, using the full Grand Prix circuit layout.
Simply Land Rover
Beaulieu, Hampshire, July 11
The temptation to go off-piste will be high, but you're better off simply wandering around Beaulieu's grounds and taking in all Land Rover's off-road icons.
Tunerfest North
Oulton Park, Cheshire, July 17
One of several Tunerfest events this year, you can expect to see similar action here to the Donington and Brands Hatch events, both on and off track.
Simply Vauxhall
Beaulieu, Hampshire, July 17
Catering to Vauxhall cars and fans of all ages, Simply Vauxhall will also welcome those on the fringes – so expect to see a few Bedford vans too.
Simply Ford
Beaulieu, Hampshire, July 18
The event planners at Beaulieu clearly have a sense of humour running Simply Ford a day after their Vauxhall show, and there should be a real variety at this one too.
Bug Jam
Santa Pod, Northamptonshire, July 23-25
We could make a whole list of VW shows alone but Bug Jam is one of the best, with a festival atmosphere and all manner of VW-themed activities.
Simply Japanese
Beaulieu, Hampshire, July 25
Fans of Japanese cars have never had it so good, with seemingly more shows every year dedicated to cars from the east, and all ages and models are welcome here.
Mighty Dub Fest
Alnwick Castle, Northumberland, July 30-August 1
A date in the height of summer should hopefully mean good weather for this event high on the north east coast, but there are few more spectacular backdrops for this three-day VW festival than Alnwick Castle.
Hagerty Festival of the Unexceptional
Grimsthorpe Castle, Lincolnshire, July 31
We couldn't miss this off, could we? More entries than ever, even more amenities, and some of the most-special least-special cars you could imagine. Grimsthorpe Castle's grounds offer more space, and we'll have plenty of eateries, comfortable seating for a break from all the walking around, and a children's play area. Got a mundane or unloved car built between 1966 and 1996? This is the show for you.
Donington Classic Motorcycle Festival
Donington Park, Leicestershire, July 31-1
Donington hosts the Classic Racing Motorcycle Club, with mainly 60s, 70s and 80s machines racing on track. Star guests are expected.
August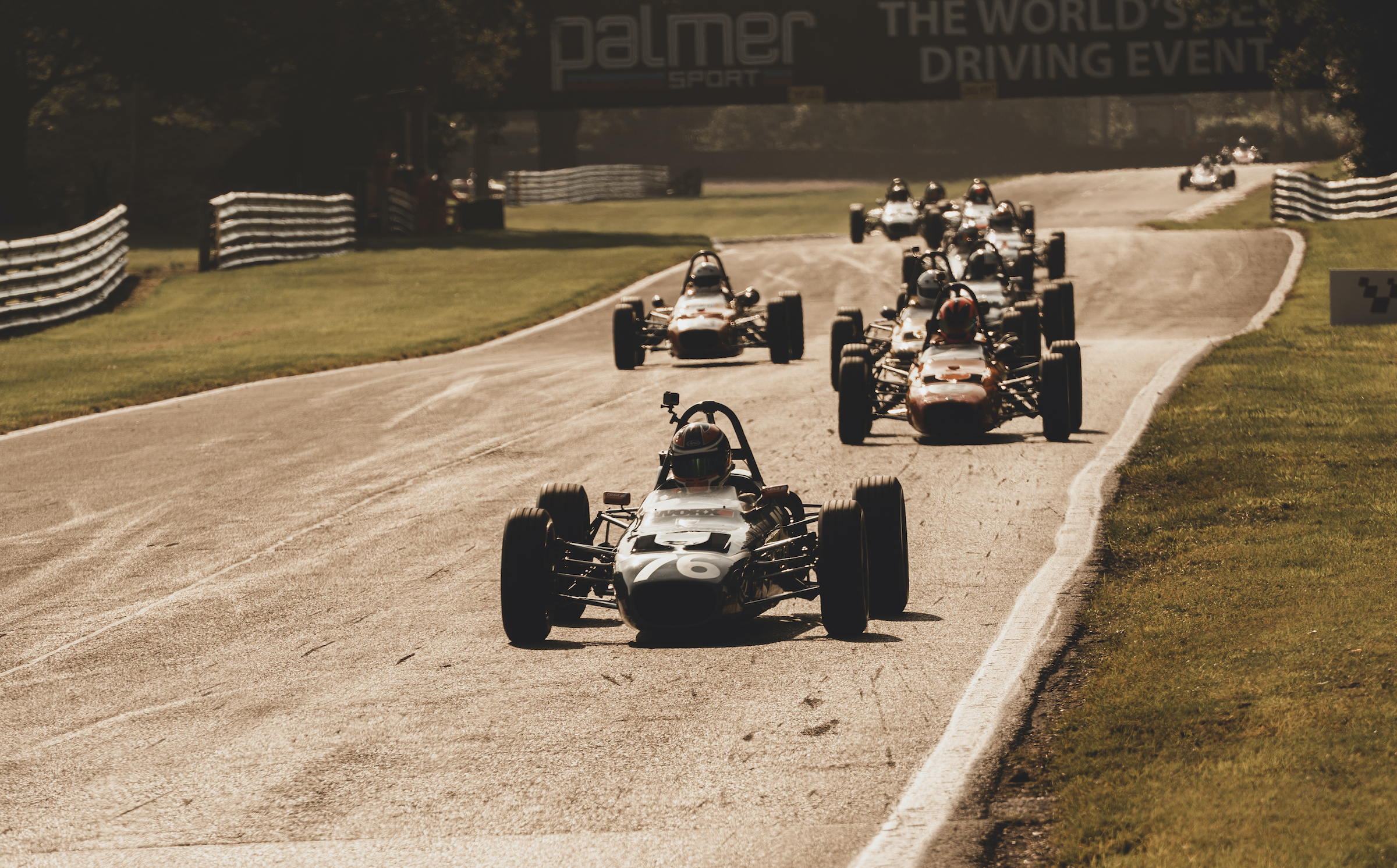 Simply Audi
Beaulieu, Hampshire, August 1
Beaulieu might not have much imagination when it comes to titling its shows but the variety is certainly welcome – rather than being rolled into yet another VW show, this one's dedicated just for Audis.
Supercar Weekend
Beaulieu, Hampshire, August 7-8
Nothing makes jaws drop like a supercar, so you might have to wear some device to prevent that happening over these two days…
Retro Carfest
Bicester Heritage, Oxfordshire, August 13-15
Part of the charity-supporting CarFest events, Retro CarFest blends a festival atmosphere with Bicester's own unique historical setting.
VW T Chill
Beaulieu, Hampshire, August 13-15
Another example of Beaulieu's variety, T Chill is dedicated not just to VWs but specifically to VW vans, Transporters, buses and more.
Vintage Motor Cycle Club
Cadwell Park, Lincolnshire, August 14-15
Details for the VMCC's event at Cadwell are yet to be announced, but the club always puts on fun racing – and few places are better to watch bikes at than Cadwell.
Das Auto Show
Santa Pod, Northamptonshire, August 15
Few shows attract such variety as German car shows. As ever there'll be action on the strip and cars on display from every German brand you can think of.
Festival Italia
Brands Hatch, Kent, August 15
For all the "-isti" and "-osi" of the world. Italian cars on display, historic F1 demos, Ferrari club racing, Alfa Romeo racing and more.
Graham Walker Memorial Run
Beaulieu, Hampshire, August 15
Aimed at veteran, vintage and post-vintage two-wheelers, this will be one of the year's best shows for motorcycle enthusiasts.
Simply Aston Martin
Beaulieu, Hampshire, August 21
Whether vintage racers, sleek 60s GTs or modern high-performance machines, all are welcome at this Aston Martin event.
Historic Rally Festival
Weston Park, Staffordshire, August 21-22
A brand new event for 2021, with a multi-stage rally event taking place out of the Weston Park estate and several stages in and around the Telford area with a huge variety of cars, from Minis to Group B and early WRC machines.
Retro Rides Gathering
Shelsley Walsh, Worcestershire, August 21-22
One of many events cancelled in 2020, Retro Rides Gathering is a must for anyone into unusual and modified pre-2000s cars – there really is a bit of everything.
Mini Festival
Brands Hatch, Kent, August 22
Small cars but big fun. Mighty Minis, Mini Miglias, Se7ens and more on track, plus parades, car club displays and trade stands.
Simply Mercedes
Beaulieu, Hampshire, August 22
If you've got a three-pointed star on the bonnet or merely aspire to own a Merc, this is the show for you.
HSCC Oulton Park Gold Cup
Oulton Park, Cheshire, August 28-30
One of the historic racing scene's most prized events, the Gold Cup is as much a car show and festival as a race event – but the classic Formula cars, touring cars and more on track will be the highlights.
The Ford Show
Santa Pod, Northamptonshire, August 29
A rescheduled date due to Covid, but sure to be hugely popular given the UK's Ford scene. Run-what-ya-brung, drag Ford demos and of course all the usual show attractions.
Tunerfest Midlands
Donington Park, Leicestershire, August 30
A car show dedicated to modified vehicles, with racing, time attack and drifting action on track, plus plenty of aftermarket stalls.
September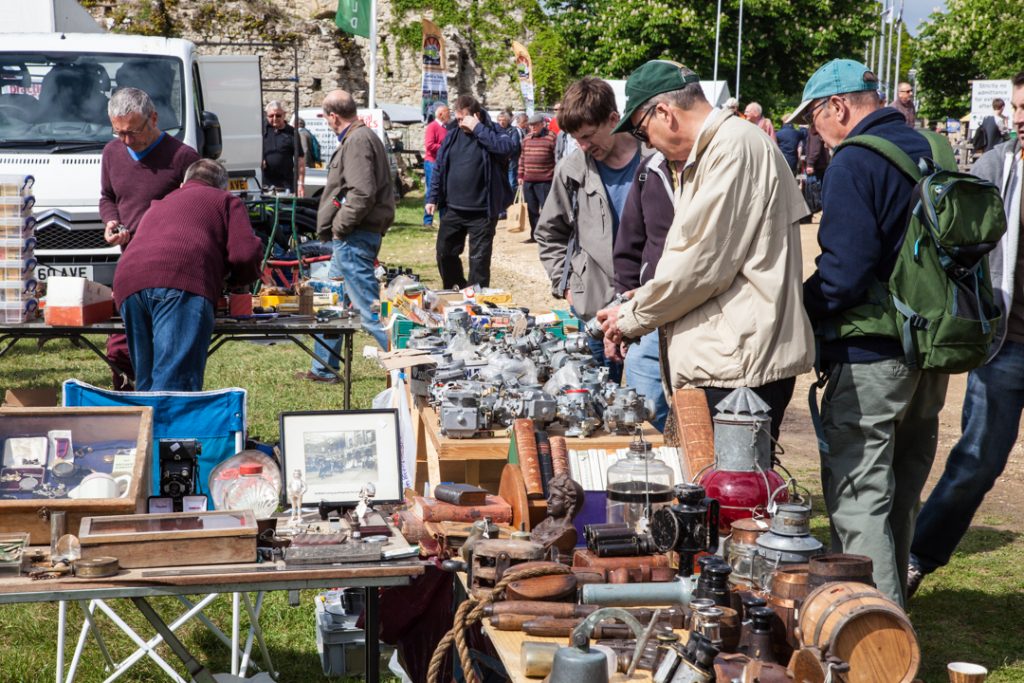 Japfest
Silverstone Circuit, Northamptonshire, September 4
One of the biggest Japanese car events of the year with more than 4000 cars promised in 2021, plus plenty of track day action.
International Autojumble
Beaulieu, Hampshire, September 4-5
A true highlight of the year and jewel in Beaulieu's calendar, this is the place to be if you're looking to pick up parts for your classic.
Brands Hatch Festival of Porsche
Brands Hatch, Kent, September 5
Held on the Indy circuit, the event will celebrate Porsche Club GB's 60-year history, with racing, special displays, demonstrations and a car show.
Simply French
Beaulieu, Hampshire, September 12
Another show catering to French car enthusiasts, here's a show for those classic Citroens, racy Renaults and perfect Peugeots.
Goodwood Revival
Goodwood, West Sussex, September 17-19
The world-famous classic racing event returns. Dress up in period clothing and step back in time, with incredible racing action and the best atmosphere of any show on the calendar.
Ford Power
Brands Hatch, Kent, September 19
If you couldn't make the event at Donington in June, here's another chance! All the same action including sprints, trackdays, and plenty of show cars.
Simply BMW
Beaulieu, Hampshire, September 19
BMW's another brand capable of catering to all kinds of drivers, so there should be something for almost everyone at Beaulieu's event.
Simply British Classics
Beaulieu, Hampshire, September 26
Open to all pre-1990 British cars, Simply British Classics should bring together a real variety of old British metal.
Go Japan!
Brands Hatch, Kent, September 26
Another Indy circuit event, Go Japan! will mix a car show with Time Attack UK and racing on track.
October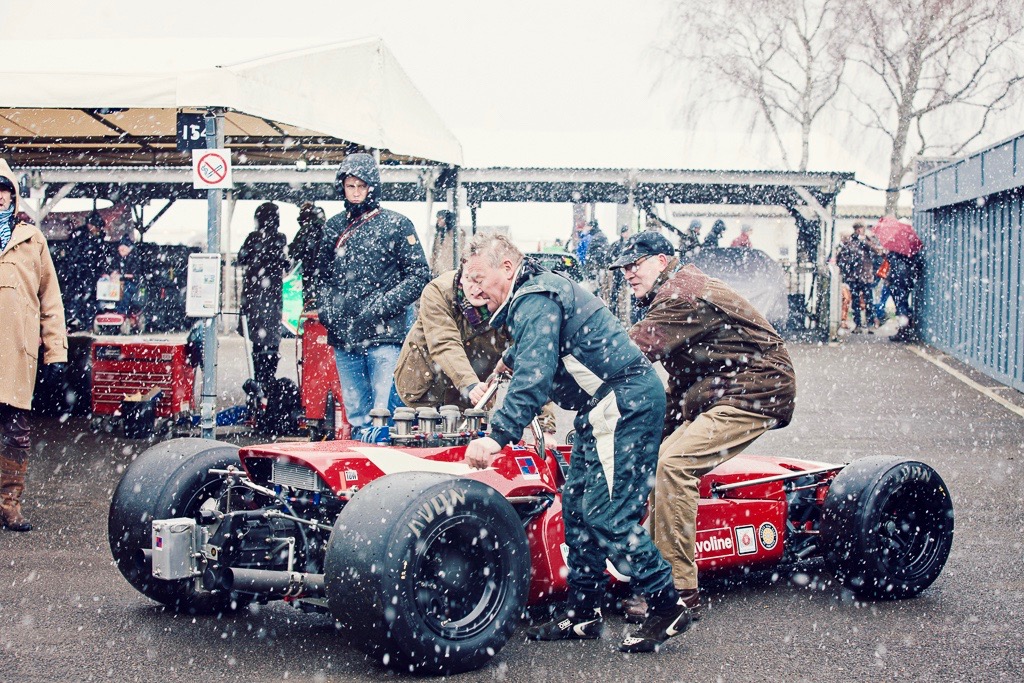 McRae Rally Challenge
Knockhill Circuit, Fife, October 2-3
A two-day single-venue rally event billed as one of the biggest celebrations of rallying since Colin McRae's 1995 WRC victory. Rallying and static displays, plus a battle between Jimmy, Alister and the young Max McRae!
JapShow Finale
Santa Pod, Northamptonshire, October 3
One of several rescheduled dates at Santa Pod, Spring's JapShow is now JapShow Finale. Sandwiched between Go Japan! and JDM Combe it'll be a busy end to the Japanese car show season!
JDM Combe
Castle Combe, Wiltshire, October 9
Car club displays, a trackday event, drifting, show and shine and trade stands mean there's plenty for Japanese car fans to look forward to at Castle Combe.
GTI Festival
Santa Pod, Northamptonshire, October 10
Santa Pod is hedging its bets later in the show season this year; here's another date to have moved recently. Expect the best of watercooled-era Volkswagen Group products to be in attendance.
Goodwood Members' Meeting
Goodwood, West Sussex, October 16-17
Typically held in Spring, this year's Member's Meeting should instead have wonderful autumnal vibes – plus some of the best classic racing on the calendar.
Modified Live
Snetterton, Norfolk, October 24
The last Modified Live of the year, with yet more Motorsport UK Drift Pro Championship action, racing, and car displays.
November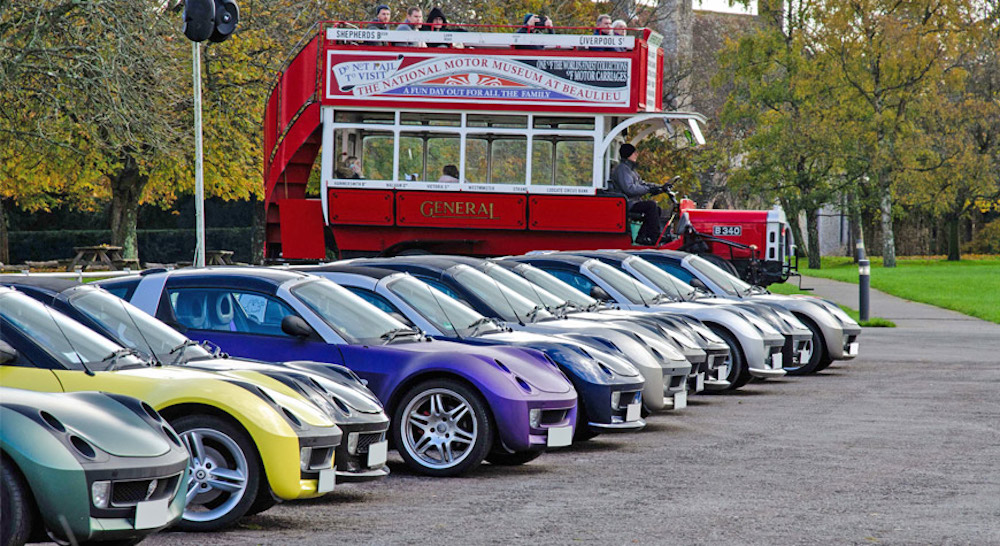 Simply Smart
Beaulieu, Hampshire, November 7
Smart's city car and spin-off vehicles have a genuine enthusiast following just like the original Mini – and this show will be a fun way of rounding out the year.