People struggled with the term "Japanese classic car" for a while. That's turned around in recent years, but it's fair to say a few other vehicles might take a little longer to find themselves at the top table.
Luckily, we love a bit of unexceptional metal here at Hagerty and the 80s and 90s were a fruitful time in Japan for such delicacies. Cars that were once the background props to everyday life have now almost vanished from the roads, and like their counterparts from the UK, are taking on a second wind as unloved and unexceptional modern classics.
How much is your car to insure? Find out in four easy steps.
Get a quote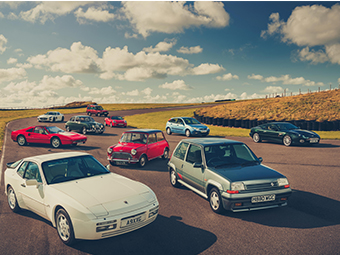 Below we've selected thirteen favourites – some expected, others that might even teeter into "mildly interesting" – and dissected their place in the world of unexceptional classics. If you own any of them, or have one or two more to add to the list, let us know in the comments at the bottom of the page – and tell us what you'll be bringing to the next Festival of the Unexceptional.
Toyota Carina
Toyota's naming structure gets a little complicated when viewed globally, but we're not going to be too picky here: Any of the Carina-badged cars sold in the UK are prime candidates for unexceptionality. They were to Toyota as the Primera was to Nissan, and viewed with similar disinterest in the era, but spying one today invites far more joy than the car's reputation would give credit.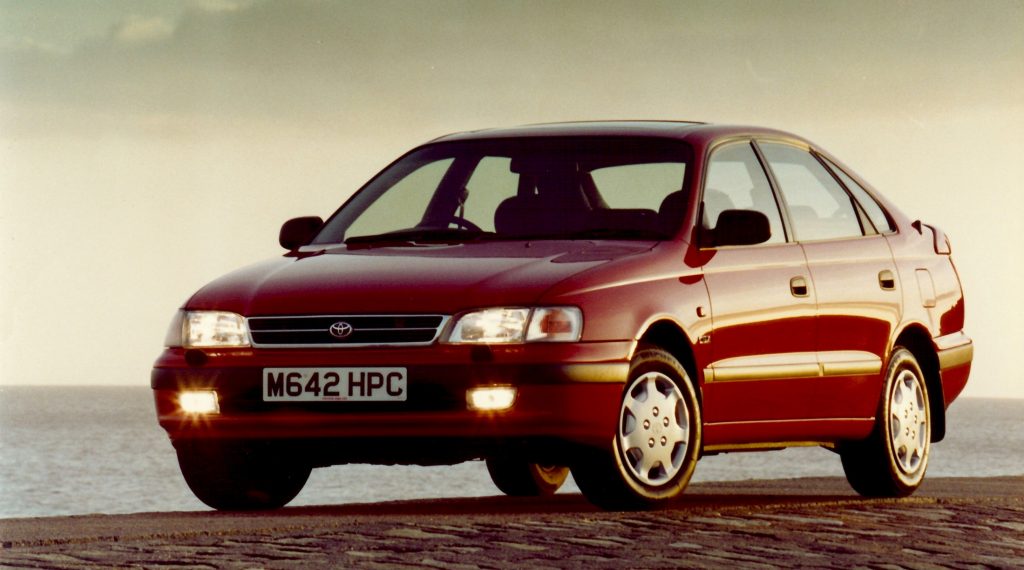 Toyota did try to jazz up the car with BTCC appearances, but despite some wins with the Rouse-developed Carina, never quite walked away with the kind of success to truly boost the car's image. That doesn't concern us much though (at least, not in this particular forum), as both Carina and 1992-on Carina E can now be valued as examples of unremarkable transportation at its finest.
Nissan Cherry Europe
Japanese cousin of the most unexceptional Alfa Romeo ever made, the Arna, the Cherry Europe is a guaranteed Festival favourite – indeed, a former Concours de l'Ordinaire winner. If you can find one, that is: including the GTI, there is currently just one example registered in the UK, and a pair recorded as SORN.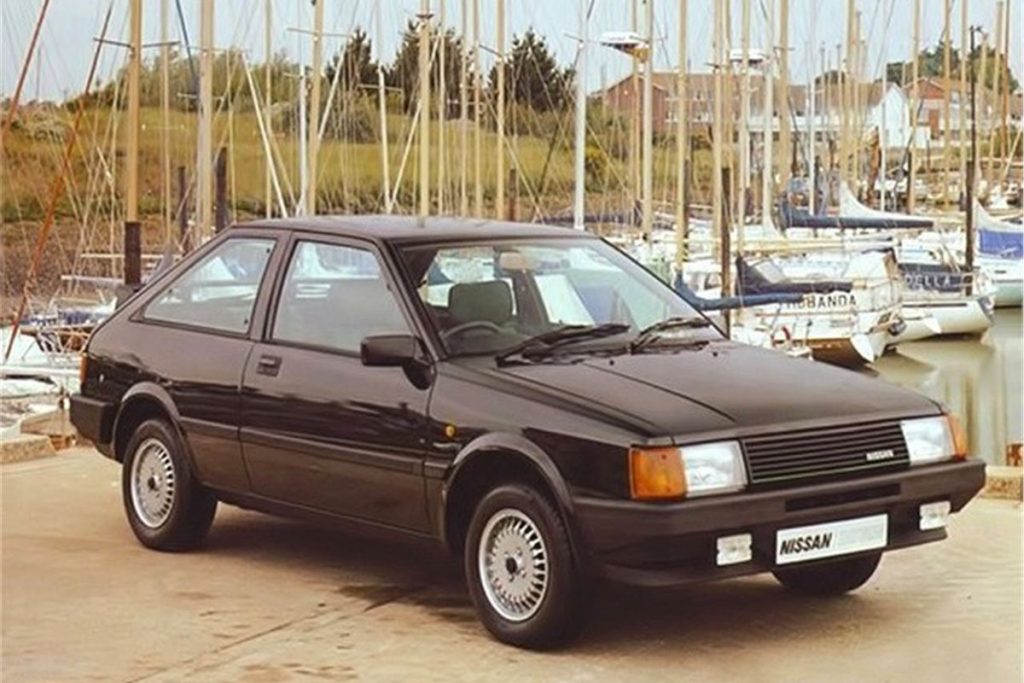 Confusingly the Cherry Europe was sold alongside the conventional Cherry in Nissan dealerships, but customers flocked the other way, avoiding the flat-four engine model with its Alfa-sourced suspension and sportier trappings, but also its flakier reputation for reliability.
Honda Civic 5dr
In Japan or the United States the Civic is the archetypal young-person's car, aimed at college students, frequently modified, and prized for its nimble handling and revvy engines. And yet, in the UK, Honda has spent decades trying to shake off the car's reputation as a blue-rinse special. Until fairly recently, Civics were more likely to be bought by 70-year olds than 17-year olds.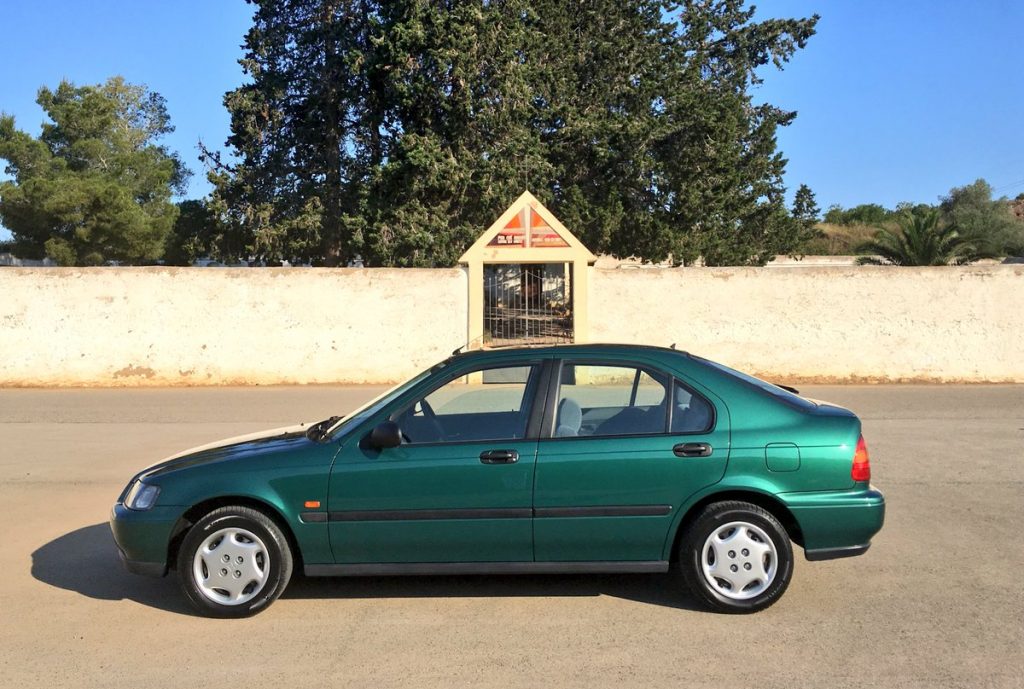 Cars like Europe's mid-90s five-door hatchback take some of the blame. It shared many of its underpinnings with the contemporary Rover 400 except, you might say, the Rover's sense of class. But as an entry to Festival of the Unexceptional there may not be a better Civic – even the 169bhp 1.8-litre VTi is stealthy enough to slip through the gates.
Nissan Prairie
Chrysler is credited with kicking off the minivan craze with the 1983 Caravan and Voyager, and Renault for popularising it in Europe with 1984's Espace. Either would make an interesting Festival attendee but find a Nissan Prairie and you'll predate either, the earliest examples of Nissan's proto-MPV arriving as early as 1982.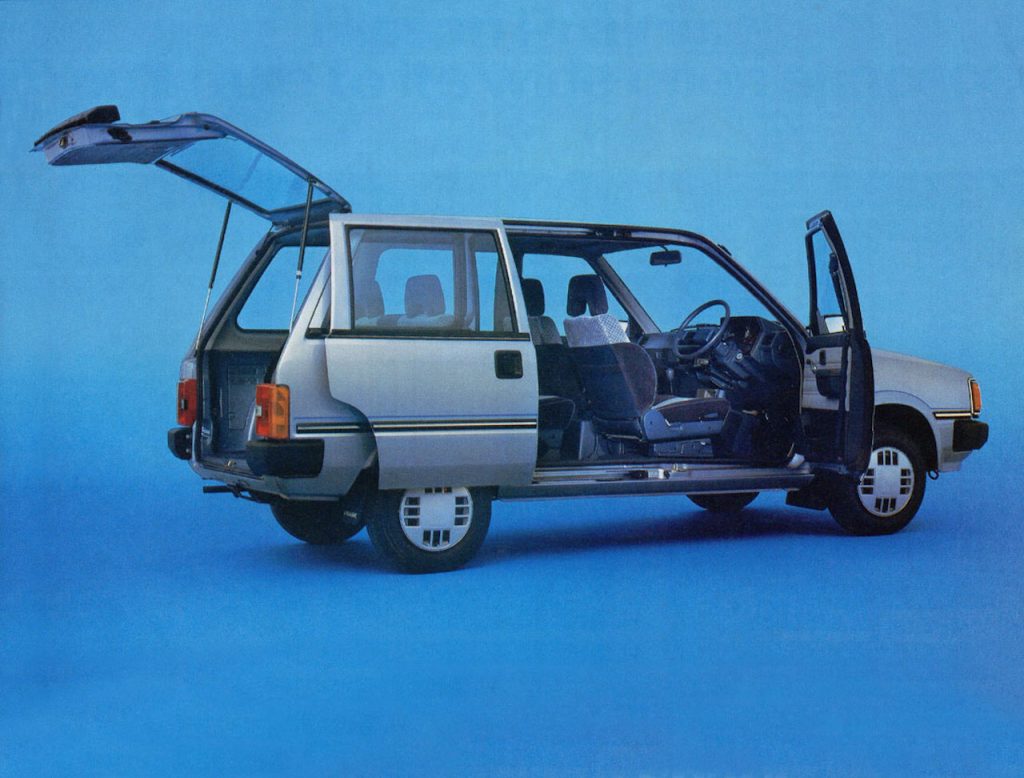 Innovative in its day, and deeply uncool in the years since, there is a glimmer of hope for the Prairie in the 2020s as its boxy 1980s sci-fi aesthetic is increasingly prevalent in pop culture. It'd be a heck of a turnaround, but plenty of 70s and 80s British cars are undergoing a similar renaissance…
Nissan Primera
The Nissan Bluebird, in its 1980s form, is already an established unexceptional favourite. Now though it's the first-generation "P10" Primera's time to shine, with vanishingly few left on the roads and a straightforward three-box silhouette that places it solidly in its birth year of 1990.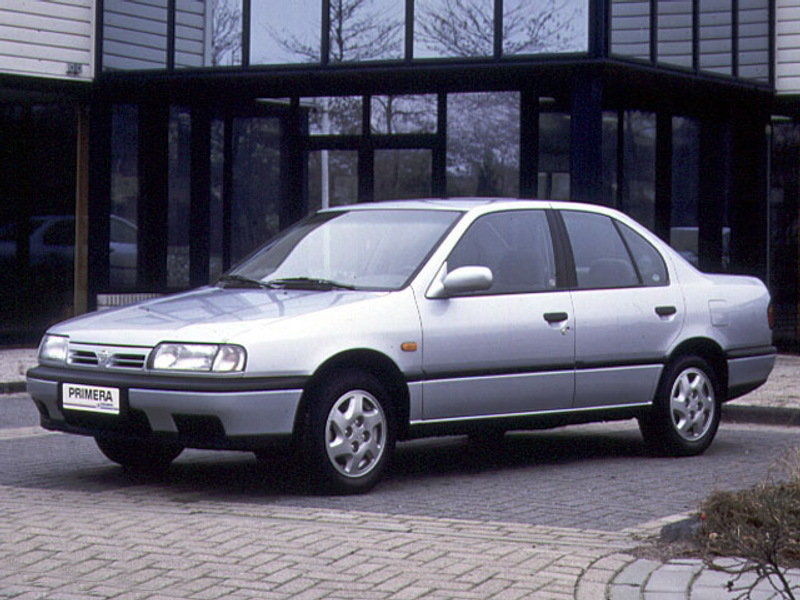 Primeras have done exceptional things in their history, of course: they were adept handlers when new, troubling class leaders in a way the Bluebird never did. And it made an excellent base for a touring car, especially in second-generation P11 form, winning the BTCC in 1999. Today the model is fading into the background as others Japanese models from the era are thrust into the limelight, but there'll always be a space for the P10 at the Festival of the Unexceptional.
Suzuki X-90
The X-90 is a regular on "worst car" lists, which goes to illustrate how wildly subjective a subject this can be. Suzuki's curious targa-topped off-roader was largely a Vitara underneath and that car doesn't attract anything like the same ire, so one has to imagine the X-90 hatred is largely down to… well, look at it.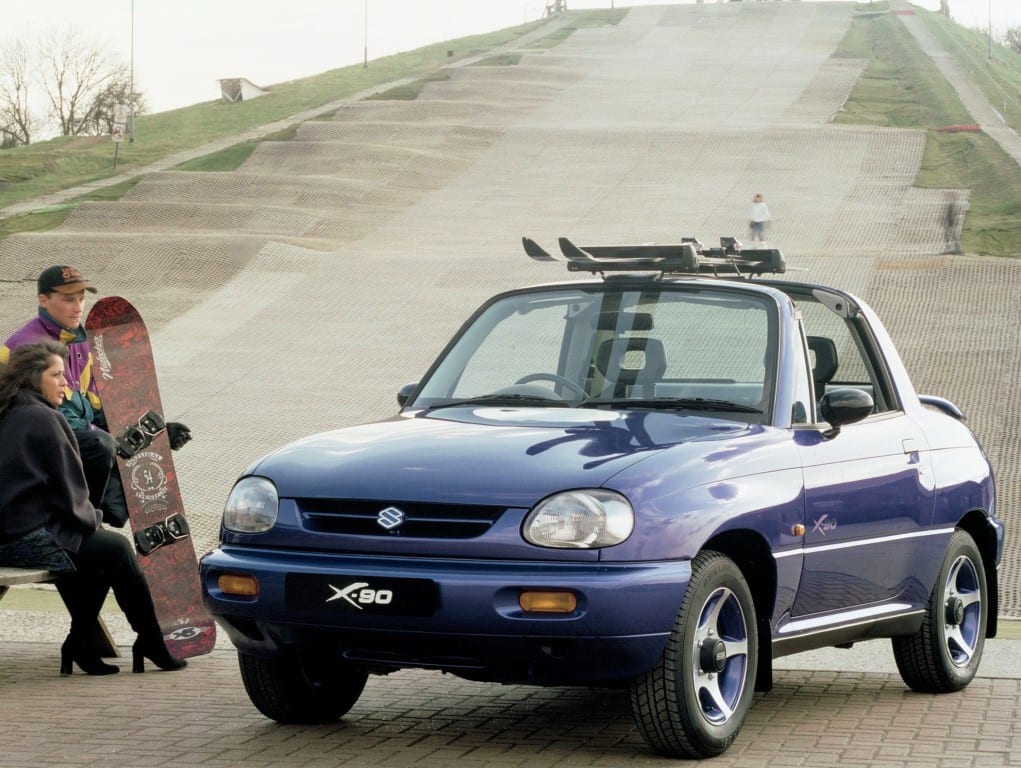 It's an acquired taste for sure – if ever a car was designed for Petrolhead Barbie's Dream Garage play set, it's the X-90 – but as cars from the 90s increase in popularity perhaps its day has come. The X-90 has the full gamut of 90s aesthetic trappings: friendly curves, bright paintwork options, wild seat trim, and, thanks to that removable roof, that perfect rollerskates and surfboards image.
Toyota Camry
The Camry has never been an enormous seller in the UK, in contrast to its wild popularity in the United States. There are several probable reasons, but it wouldn't be unfair to note that Toyota's saloon is just a little bland, and for all their conservatism, British buyers do still put value in an expensive badge at this point in the market.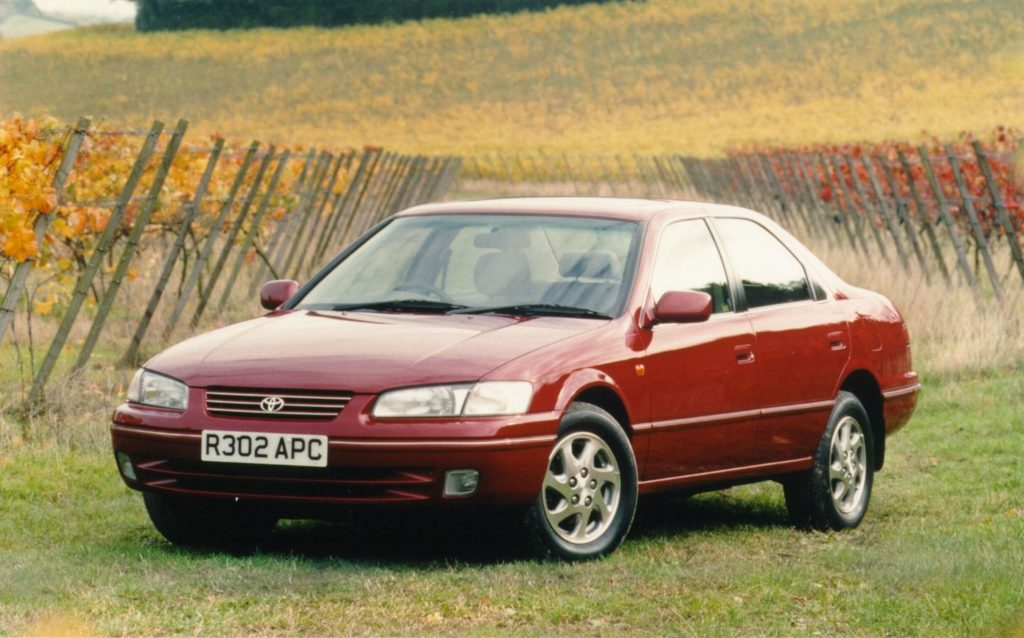 You know what's coming though: This all makes it a fine choice in the land of the unexceptional. There's just a spark of inspiration in the fruity-sounding V6 engines, but otherwise the experience is one of minimal effort and maximum longevity. It's a Lexus in all but name – and here the mainstream badge is a benefit.
Toyota Paseo
Coupes have long been the stylish, swift and exotic versions of more prosaic production cars. And then there's the Toyota Paseo, which was none of those things despite sharing showroom space with Celicas, MR2s and Supras, and being related to the inspirational Toyota Sera.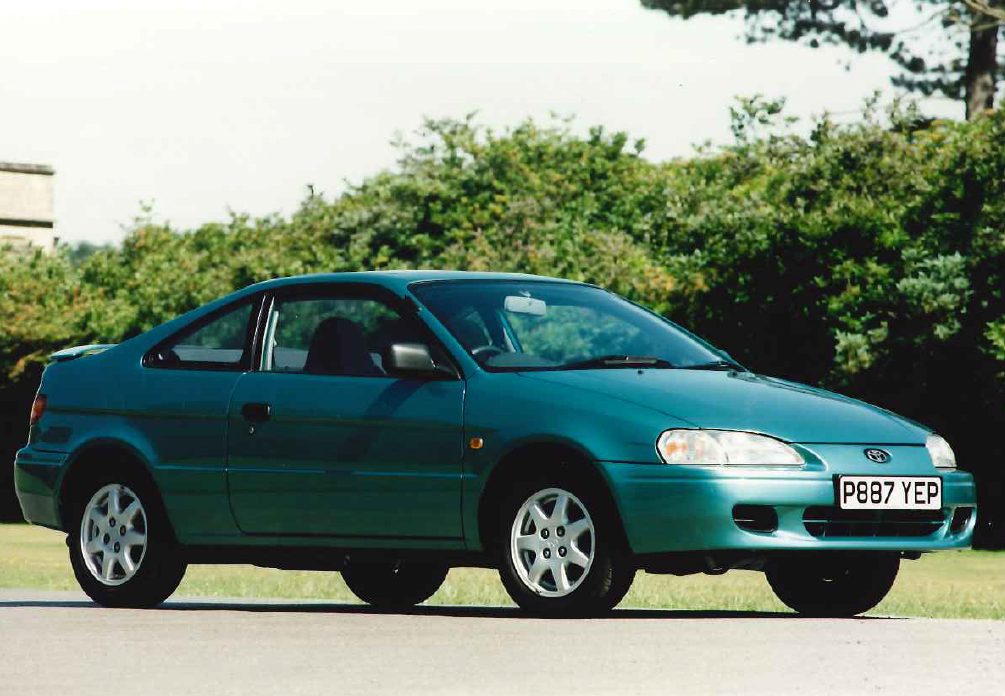 In fairness though, the Paseo was never that bad. This author owns one, and it's both surprisingly pert in the metal (the bits which are still straight, anyway) and perfectly reasonable to drive. But it did have the misfortune to emerge around the same time as the more stylish Vauxhall Tigra and Ford Puma. The Toyota never sold as well and is now outnumbered by Pumas by around ten to one, but that's appropriate given you'd need ten Paseos to match one Puma's worth of rust.
Honda Concerto
After the Allegro and Maestro, the musically-named Concerto could have been a product of British Leyland rather than Honda. In fact, it sort of was, since it was co-developed with Austin-Rover, whose more upmarket alternatives were the Rover 200 and 400 series models.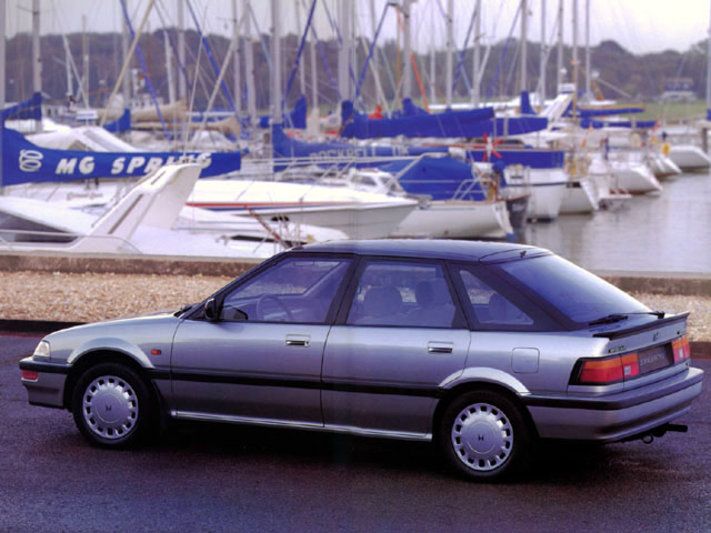 The Rover relationship was mutually beneficial, allowing Honda to build cars in the UK (at Longbridge, no less) while Rover could nab a few drivetrains and a little Honda expertise for its own cars. And while it seems strange the Concerto co-existed with the Civic, bear in mind that the Civic was once a little smaller, rubbing shoulders with Fiestas and Polos.
Subaru Impreza
You know the Impreza: All-wheel drive performance bargain, turbocharged flat four, McRae, Burns, 555 decals, Prodrive, forests, flat-over-crest, loopy 22B values. There is another side to the car though, for the Impreza in its basic form is basically Subaru's Civic.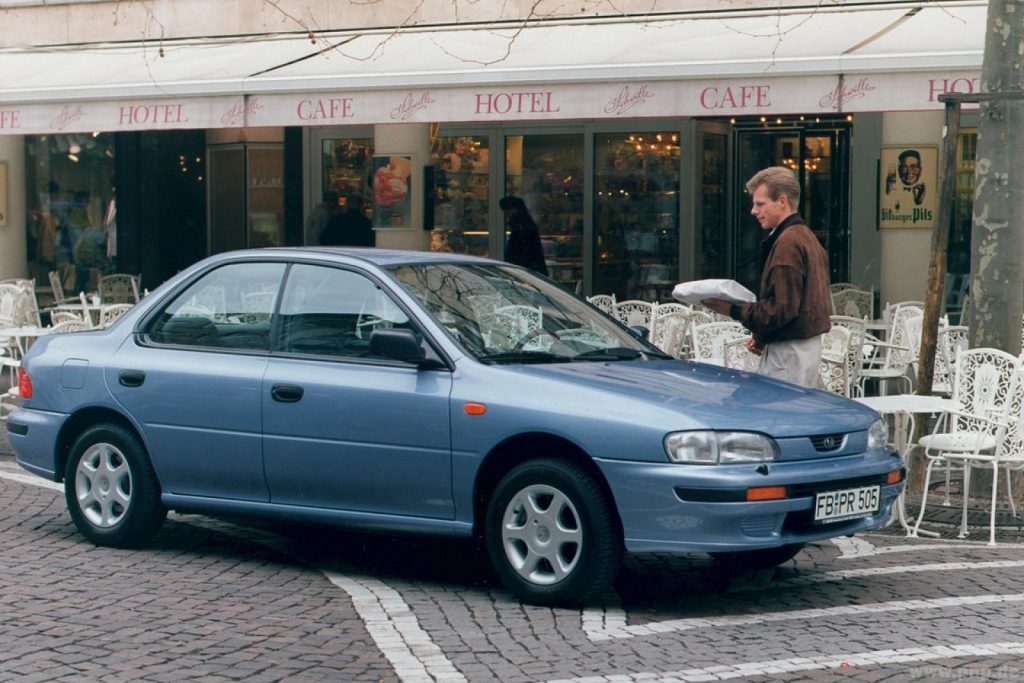 You'll struggle to find them for sale, but sift through the Turbos, Terzos and cars covered in stickers, and they're there. Regular Imprezas kept neat details like the frameless doors and flat-four engines, but turbochargers were nowhere to be seen. They served a simpler purpose, that of mobility for those who didn't fancy an agricultural 4×4 but who might otherwise be stranded when the weather rolls in. If it rains, the Festival car park will be a breeze.
Mazda Xedos 6
There's a risk the Xedos 6 is a little too interesting for this list, but unexceptional doesn't have to mean "devoid of distinguishing features" but also cars that attract affection despite being understated, overlooked, or uncommon. The Xedos 6 is, as far as we can tell, all three of these things.
The 2-litre V6 is the hook, feeling as smooth as one of the firm's rotaries and capable of pulling without complaint from tickover in top. If Jaguar had launched the X-Type in the 1990s you could imagine it looking similar to the 6's smooth styling, too. Rare and underappreciated, it's perhaps the perfect unexceptional alternative to E36 3-series, W202 C-classes and B5-generation Audi A4s.
Honda Civic Shuttle
The third-generation Civic is unofficially dubbed the "Wonder Civic", but away from quirks of marketing it was interesting technically too. Space-saving torsion bar front suspension kept the nose low, engines breathed through 12 valves rather than the usual eight, and the platform even spun off the CRX coupé and the Shuttle proto-MPV.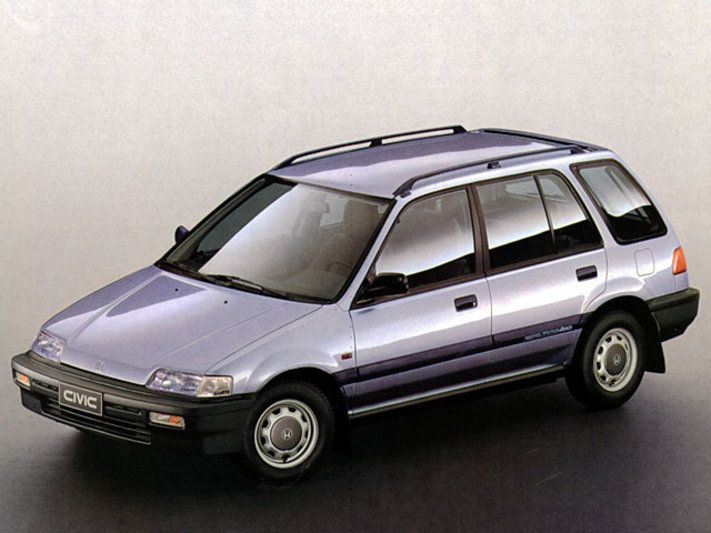 The Shuttle is the most unexceptional of the lot, and surely a Festival star in waiting. Crowd-pleasing features include pop-up central air vents, numerous seat configurations, and cubby holes everywhere you look. And like all Wonder Civics, the Shuttle is incredibly light – as little as 890kg, so it drives like any other Civic too.
Suzuki Swift
You'd forgotten about this generation of Swift, hadn't you? It's strange to think that as recently as the turn of the millennium the Suzuki Swift wasn't a stylish, fun-to-drive supermini to give the Fiesta a run for its money, but instead a hatch with its roots in the 1980s and a distinct lack of any powerplant to justify the name.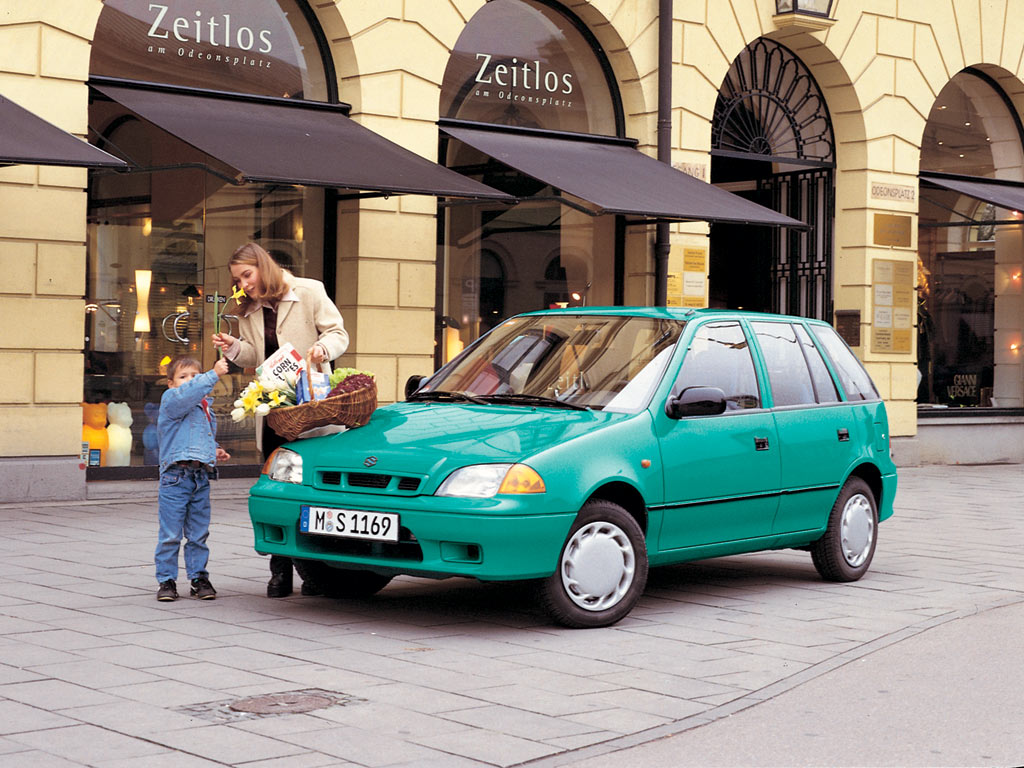 It wasn't always thus; those late 1980s Swifts, like their predecessor, had a peppy GTi model making 100bhp from its 1.3-litre four. Later 1-litre 3-pots and 1.3-litre fours weren't quite as spry. But they do make good unexceptional classics today, with the simplicity – and, dare we say it, charm – of a 1980s car but the ease of use of something later. You'll struggle to pay more than a grand for one, too.