In 1997 the FIA replaced the Group A rally championship with the World Rally Car (WRC) formula, giving teams much more flexibility in terms of design, materials and construction.
Head of the pack were 555 Subaru WRT, whose new Impreza WRC car was built in Banbury by Prodrive. And the star Subaru driver was the legendary Colin McRae, partnered by Welshman Nicky Grist.
Prior to the start of the 1997 season, Prodrive had been testing their car, chassis number PRO-WRC-97-001, in the French Alps. Grist was unavailable, so his place was taken by Northern Irishman Chris Patterson. Every night, data from the testing was sent back to Banbury, the results helping to perfect the cars that would be used during that season. It worked. With their team of McRae, Pierro Liatti and Kenneth Erikkson, Subaru defended their constructor championship crown and McRae missed out on a second World Drivers' Championship by only a single point.
How much is your car to insure? Find out in four easy steps.
Get a quote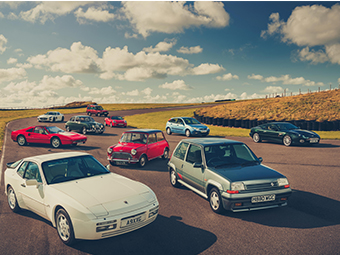 The following year, WRC Impreza 001 was sold to another Prodrive customer, and over the next few years it was used as a successful privateer car, racing in many national and international championships. Since then, it has been substantially rebuilt by both marque specialists McKinstry Motorsport and Prodrive themselves.
In a few weeks' time, this unique part of world rallying history will be sold at H&H's 14th October Duxford sale. The estimate of £175,000- £200,000 reflects both the recent interest in more recent classics, plus its unique status as a well-documented racing car driven by the legendary McRae. And, unlike many other racing cars you could buy, this one can be driven legally on the roads- the left-hand drive car is UK registered with the apt "P18 WRC" plate.
"This is an iconic car driven by perhaps the most iconic figure in world rally history when his career was at its peak," said H&H sales director Damian Jones.
The auction is shaping up to be a very special event- it also includes the two multi-million pound Ferraris bequeathed by the late Richard Colton, which are being offered for sale on behalf of the RNLI, and the ex- George Best Jaguar E-Type V12 coupe. Hagerty will be there- we wouldn't miss this for the world.
All bidding enquiries should be directed to Damian Jones, Sales Manager at H&H Classics, on +44 (0) 1925 210035, email damian.jones@handh.co.uk.