How to sum up 2020? Without that word, ideally. Or the one that just popped into your head, which probably isn't printable in polite company. It's been a time of change if nothing else, but hasn't quite been as disastrous for our hobby as it might have looked earlier in the year, when events were being cancelled in all directions and even going for a drive looked futile in light of lockdowns. While some decisions made this year have put the cars we love in jeopardy, others have suggested light at the end of the tunnel, be they reimagined classics or genuinely covetable modern motors. Among stories of restorations, the community coming together and some wonderful cars and bikes, here's Hagerty's A to Z review of the year that was 2020.
A – Alvis, Australia
Recent years have seen a flurry of brands brought back from the grave. Alvis is not one of those brands, because it was resurrected in 1994 by Alan Stote, and has been making what we'd now call continuation cars since 2012. Ronan Glon visited the factory in Kenilworth this year to talk to Stote and observe a production process true to the original brand – and even using the original parts.
How much is your car to insure? Find out in four easy steps.
Get a quote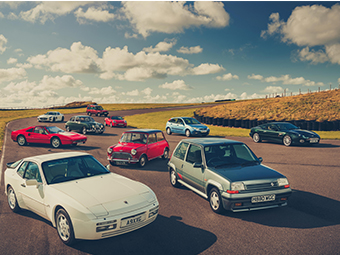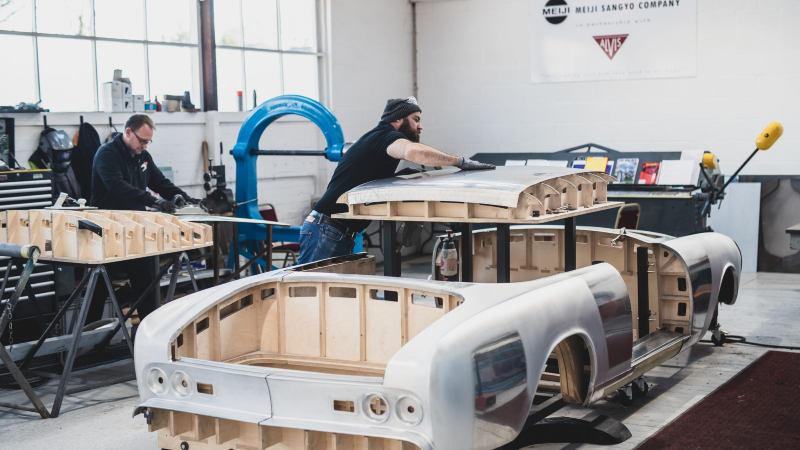 "A" is also for Australia, and Sioban Ellis's intrepid 15-day journey across the continent on a Lambretta. Perhaps not the first method of transport for a trip where the nearest civilisation can be days away, but doing the journey in an S-class wouldn't be quite so compelling…
B – Bull Market, Barn Finds, BRM
"B" is for our 2021 Bull Market list. Our colleagues in the US have drawn up a list of the ten classic and modern cars that should be as good to your bank account as they are enthralling to own since 2017, but now you can see which models available in the UK will make the next year a pleasure too.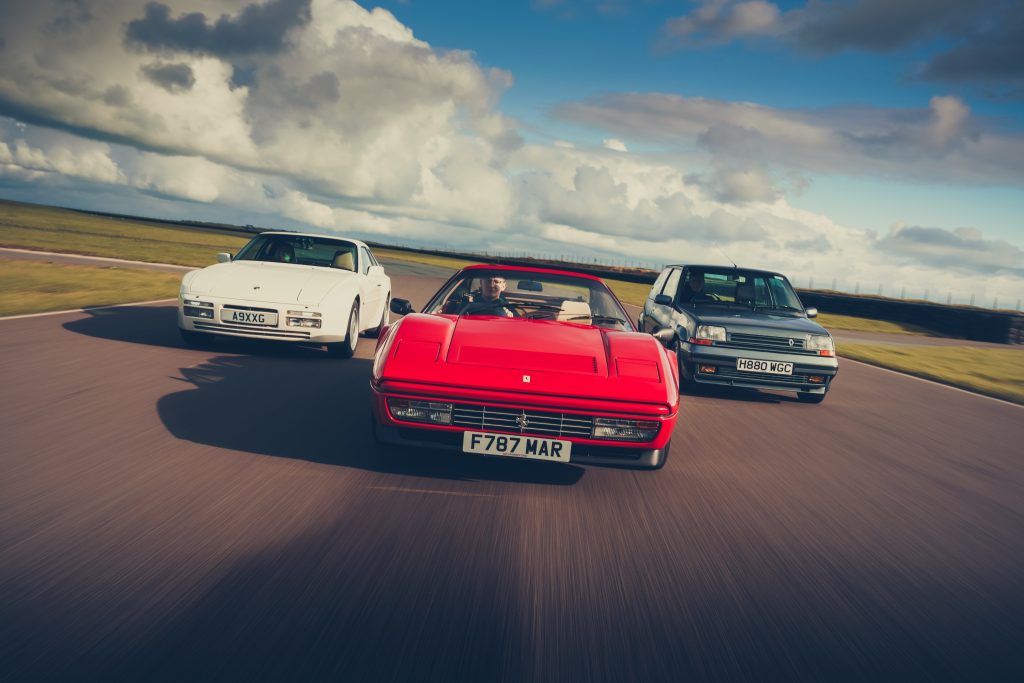 Barn Find Hunter has been another highlight, with Mr Barn Find Hunter himself, Tom Cotter, arriving in the UK earlier this year, shortly before the world went into lockdown, and making as many discoveries over here as he had in the US.
Alvis (above) might have brought back continuation cars before they were known as such, but that doesn't mean we're not happy to see more join the fray, and this year BRM announced it would revive its incredible V16 Grand Prix car, as driven by the likes of Fangio. They'll meet historic racing standards too, so expect to see them on track soon.
C – Covid, Carlton, Clio, Caterham, Cobra
It's impossible to discuss 2021 without discussing the catastrophic effects of Covid-19. Damaging for so many people's lives, through the loss of relatives, the loss of jobs and the loss of happiness, our hobby has at once looked both fairly minor in importance, but also hugely valuable for the support and friendships it can offer.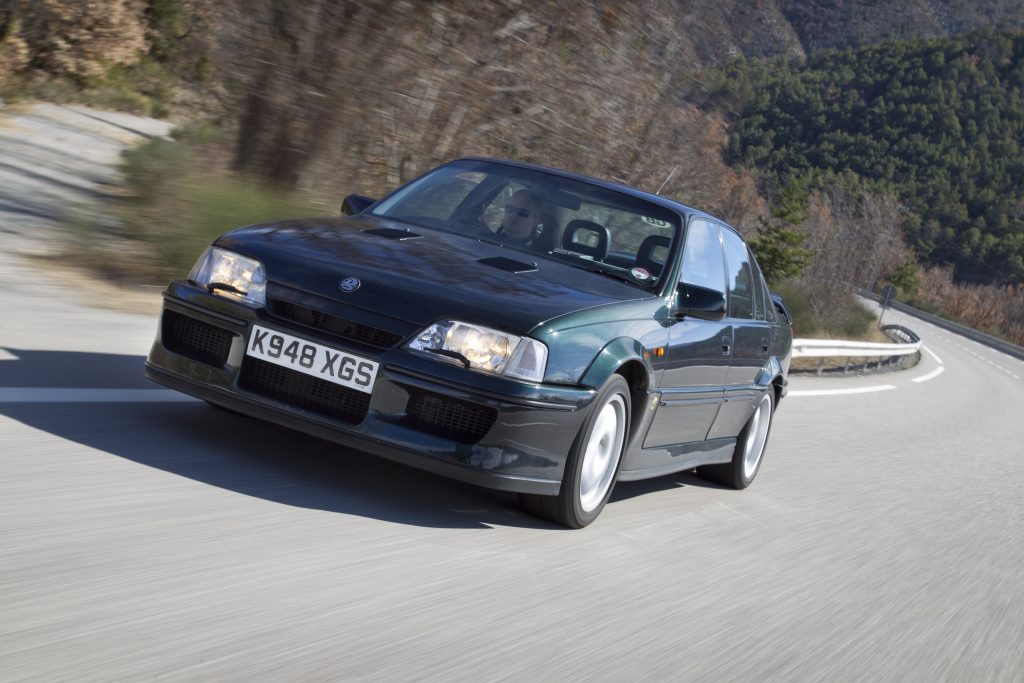 It hasn't stopped us enjoying other aspects of the hobby though. 2021 also brought us 30 years of the Lotus Carlton and the Renault Clio, despite it also being responsible for the cancellation of events like Goodwood's Members Meeting and Revival, so it wasn't all grim news.
There have been other things to enjoy too, such as Nik Berg's father-son road trip in a Caterham Seven around, quite appropriately, seven of Britain's best roads.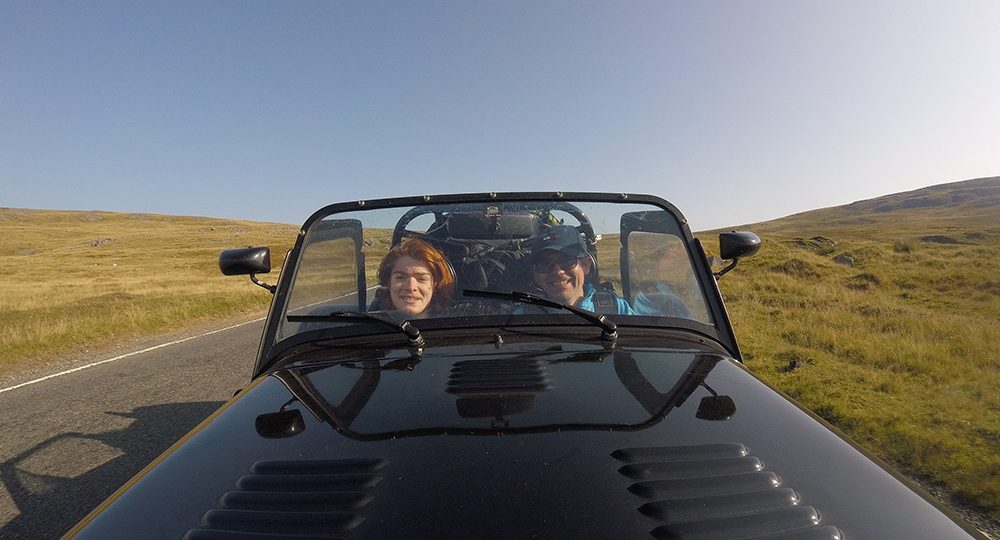 We've also seen Cobras this year – specifically, the announcement of a run of 58 electric versions of the original AC Cobra, trading their traditional Ford V8s for 230kW (that's 308bhp) electric motors, and coming in at around £138,000.
And if you've never seen a Lamborghini Countach on a spit before, then the story of Simon Kidston's Countach restoration is well worth a read. James Mills covered the story back in May, and the satisfaction of seeing the car brought back from accident wreck to the stunning blue wonder it has become is palpable.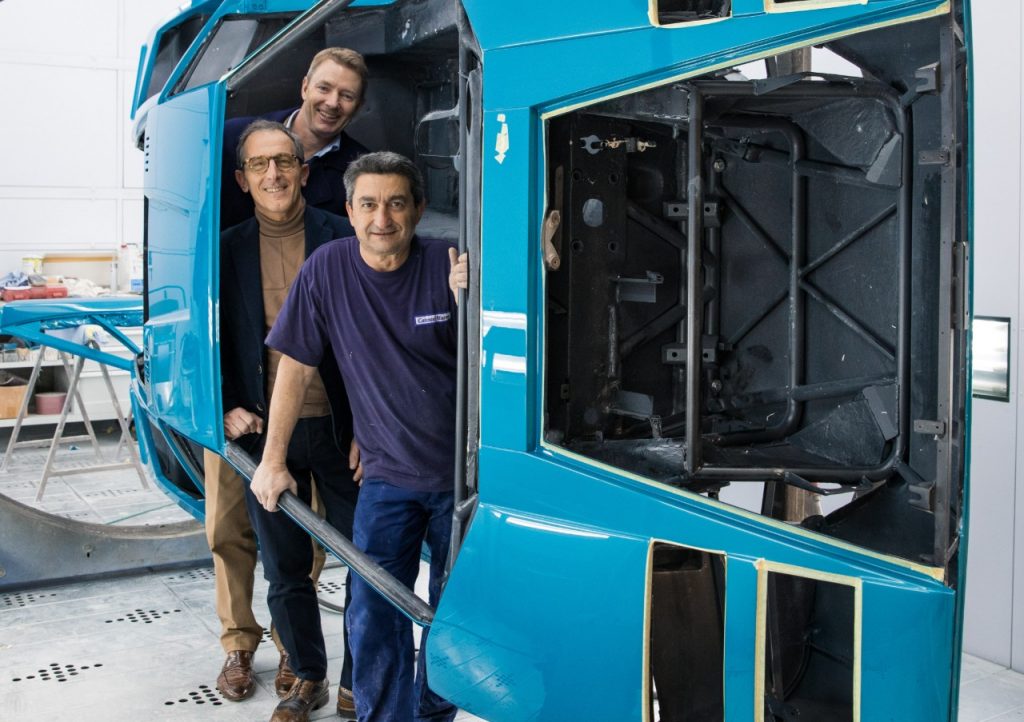 D – Deliveries, Duett
If a pair of stories best summed up the spirit of our community, it was these. In August, Sarah Bradley's tale of the Bike Shed Community Response highlighted the good work being done by more than 1300 volunteers, riding to the rescue of those in need during the pandemic. They use classic motorcycles to deliver much-needed supplies across the nation, and people have probably never been so pleased to have a noisy bike pulling up outside their home or place of work.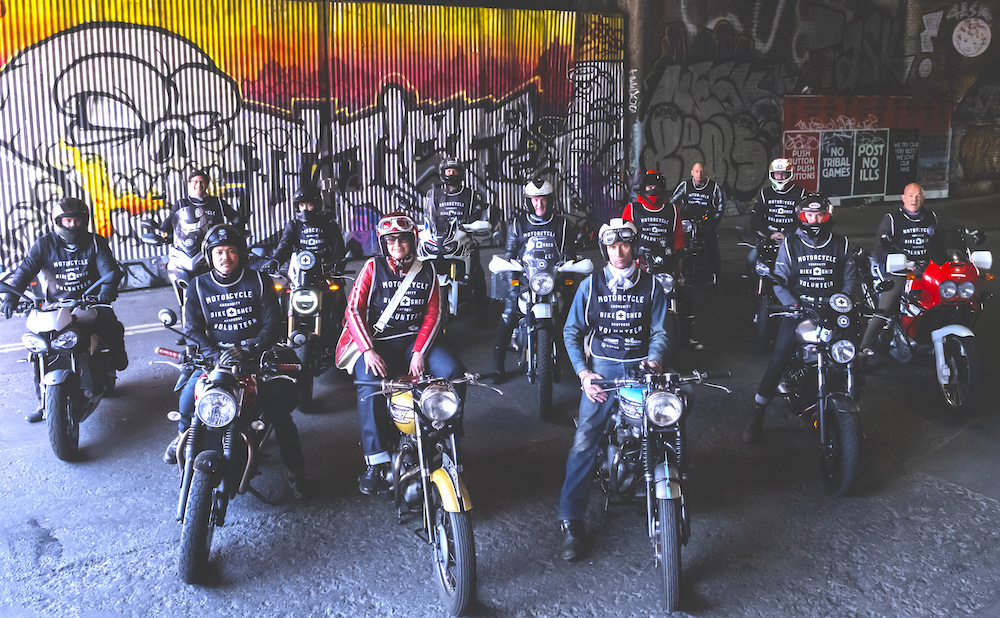 Meanwhile, in November, Camp Fire, California's most destructive wildfire on record, tore through the Sierra Nevada foothills and decimated the town of Paradise in a matter of hours. Caught up in that destruction was a Volvo Duett that had been in the same family from new and was nearing the end of a sympathetic restoration. What happened next showed how the car community can come together to help those in need.
E – Eagle, Elan, Exhausts
Eagle had something for us to enjoy in 2020, with Andrew Frankel trying out the stunning E-Type Lightweight GT, back in July. Frankel describes it as nothing less than a total reimagining of the quintessential 1960s English sports car – and there are plenty more superlatives in his review.
The Countach further up isn't the only thing we've seen restored this year. If you follow many car folks on Twitter you'll have seen Conor Twomey's careful revival of a Lotus Elan M100 presented in entertaining bitesize videos. It kept many of us sane through lockdown, but it did the same for Twomey himself – and the result is a fine example of the unusual front-drive sports car.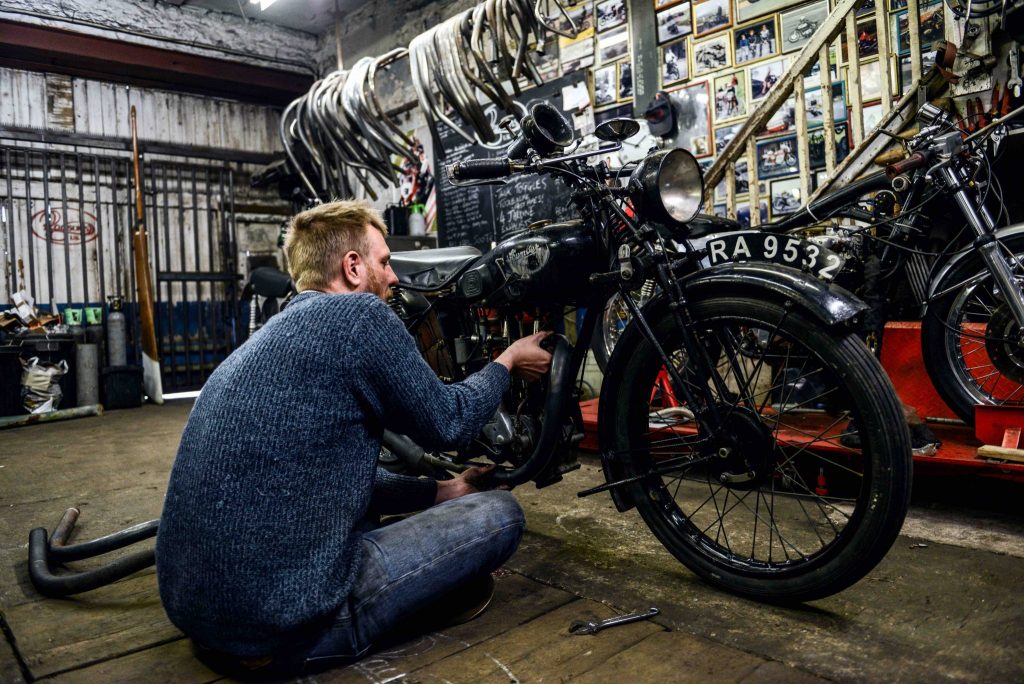 Restorations live or die on the availability of parts too, which is what makes people like Ben Hardman so important. "E" here stands for exhaust, because Lancashire-based Hardman, third-generation exhaust fabricator, helps keep Britain's classic motorcycles breathing correctly. Greg Moss spoke to Hardman in November.
F – Ferrari
"F" is all about Ferrari, and a pair of very different vehicles we reviewed this year. Andrew Frankel was the man behind the wheel for both, but while the newer model might be more relevant to the direction of modern performance cars, it was the Ferrari 250 GT short-wheelbase recreation that made our jaws collectively hang agape. At £600,000 it isn't cheap, but have you seen what originals go for these days?…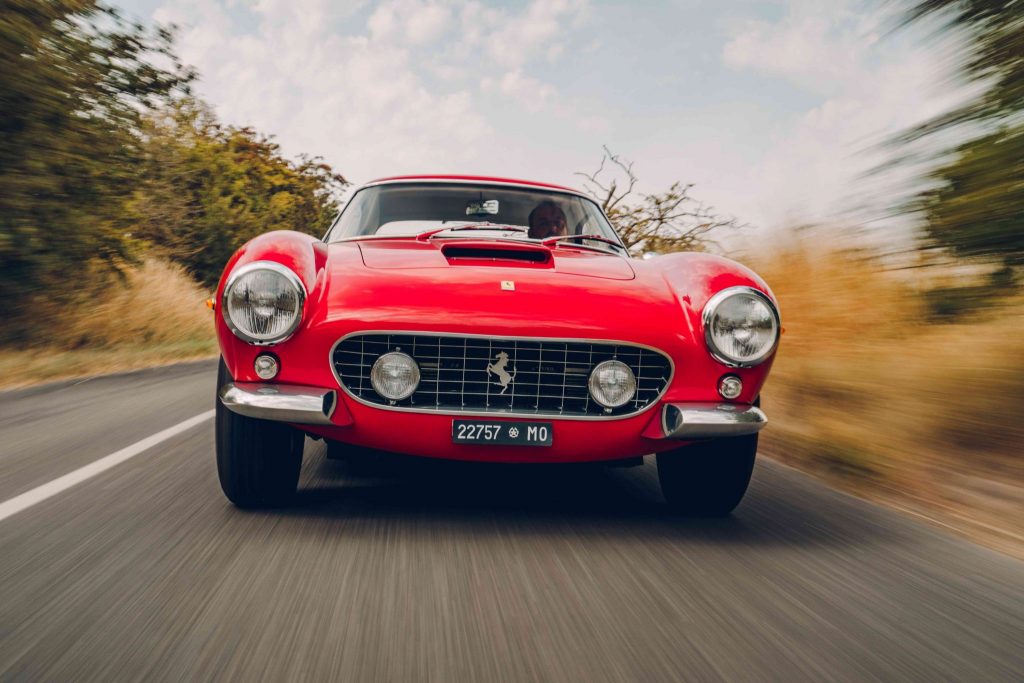 The month before, Frankel tried Ferrari's latest supercar, the remarkable SF90 Stradale. Once this might have been a limited-run hypercar like the F40, Enzo or LaFerrari, but today it's a regular production model – just one with 986bhp. Is it more exciting than the 250 GT recreation, though?
G – Gooding & Co
Gooding & Co didn't let Covid deter them this year, like many auctioneers managing to host events even if they were not to be attended in person. The Passion of a Lifetime auction might have been virtual, but it still took place at Hampton Court Palace, and the metal was anything but digital. The numbers proved spectacular too, with one lot, a 1934 Bugatti Type 59 Sports, selling for a record £9,535,000.
H – Hopkirk, Heroes
Rallying has changed somewhat over the years. These days starting in Minsk and driving down to Monte Carlo would play havoc with TV schedules, but that's exactly where Paddy Hopkirk started his 1964 Monte Carlo Rally from – for little other reason than he'd never visited before, and back then it was locked mysteriously away behind the Iron Curtain. His story of victory that year is well worth a read.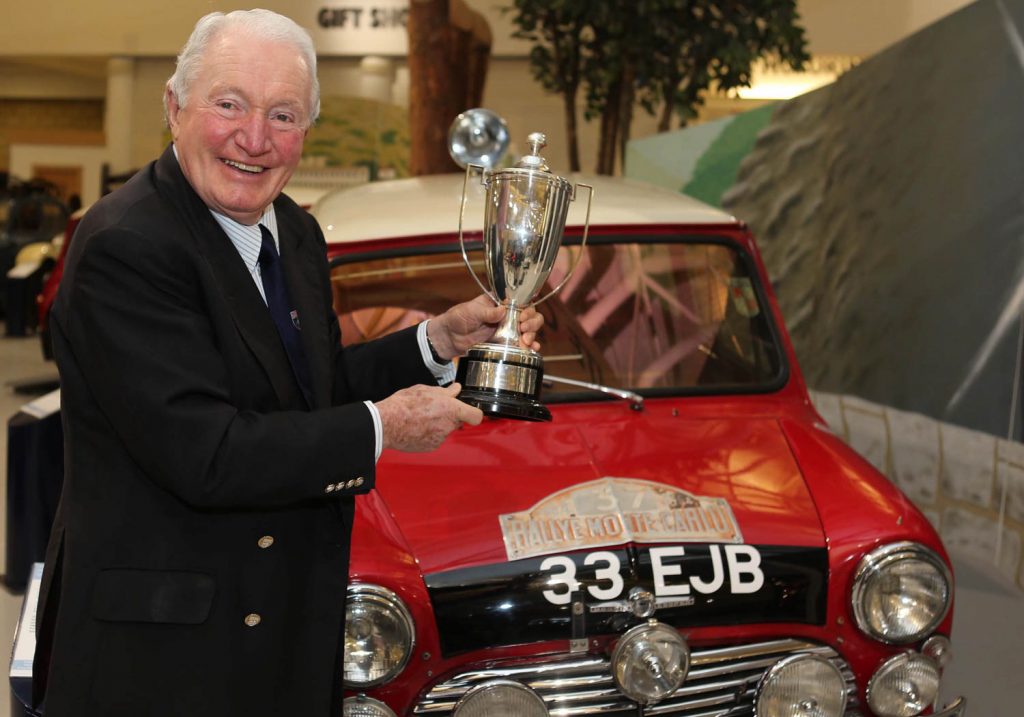 Goodwood's Speedweek was a breath of fresh air in a year where taking a deep breath was tinged with greater risk than normal, and the great effort of a great many people made it an event to savour, if only on our computer screens. Gary Axon covered the story of the week's unsung heroes back in October.
I – Ineos
The Defender is dead, long live the Defender. No, not the modern one (though how relieved were we all when the positive reviews started filtering in, given how beloved is Land Rover's key model?), but that of Ineos, and its Grenadier. It's a Defender for people who still want an original Defender, and we can't wait to get behind the wheel.
J – Jaguar
There was even more continuation car news this year, and one of the key names making best use of its history is Jaguar. Firstly, because the British sports car firm will now sell you a brand new XK-series straight-six engine block, thanks to the efforts of Jaguar Land Rover Classic, which is just the job your XK150s, E-Types and Mk2s.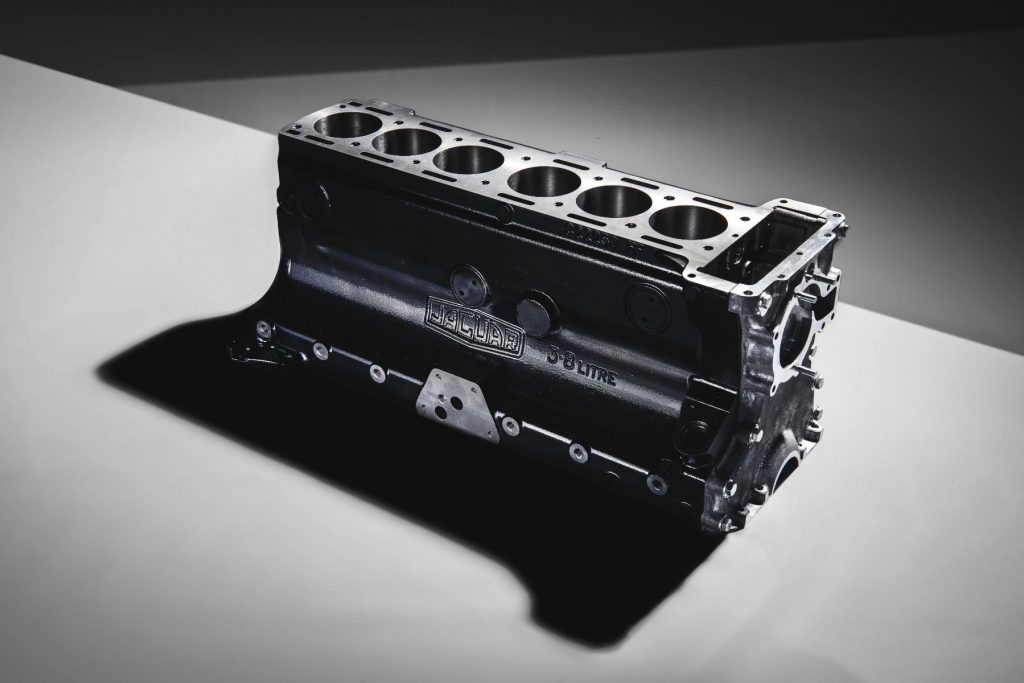 Secondly, it's become a little easier to value those continuation cars this year, something that's long proven tricky because while mechanically and visually identical, they lack the historic provenance of the originals. Some of this year's auction results made things a little clearer…
K – Klein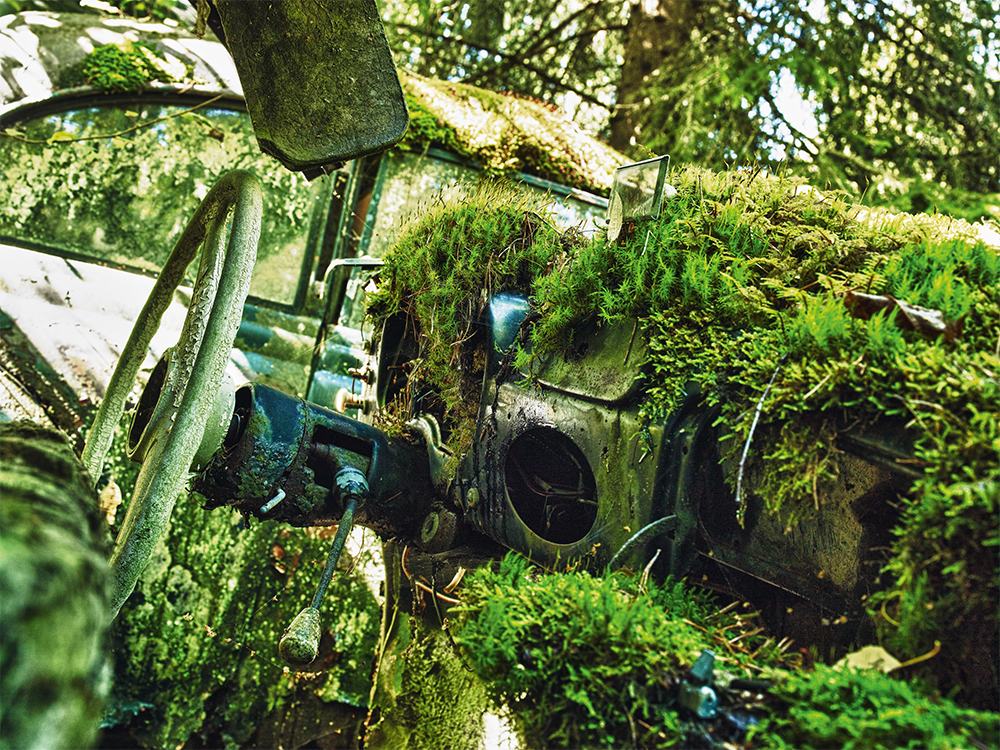 Another thing that's been keeping us sane in 2020 is the utterly gorgeous photography of some of the world's best automotive snappers – the opportunity to live vicariously through their works has made it a lot easier to not experience the world ourselves. One such photographer is Dieter Klein, who has made it his mission to photograph abandoned cars. Klein spoke to James Mills back in August.
L – Light Car Company, Legalities
Gordon Murray might be best known for his Grand Prix cars and the McLaren F1, but for some the Light Car Company Rocket remains something of a sports car zenith. James Mills was lucky enough to get behind the wheel in August, sampling the bike-engined two-seater that makes a Caterham look lardy.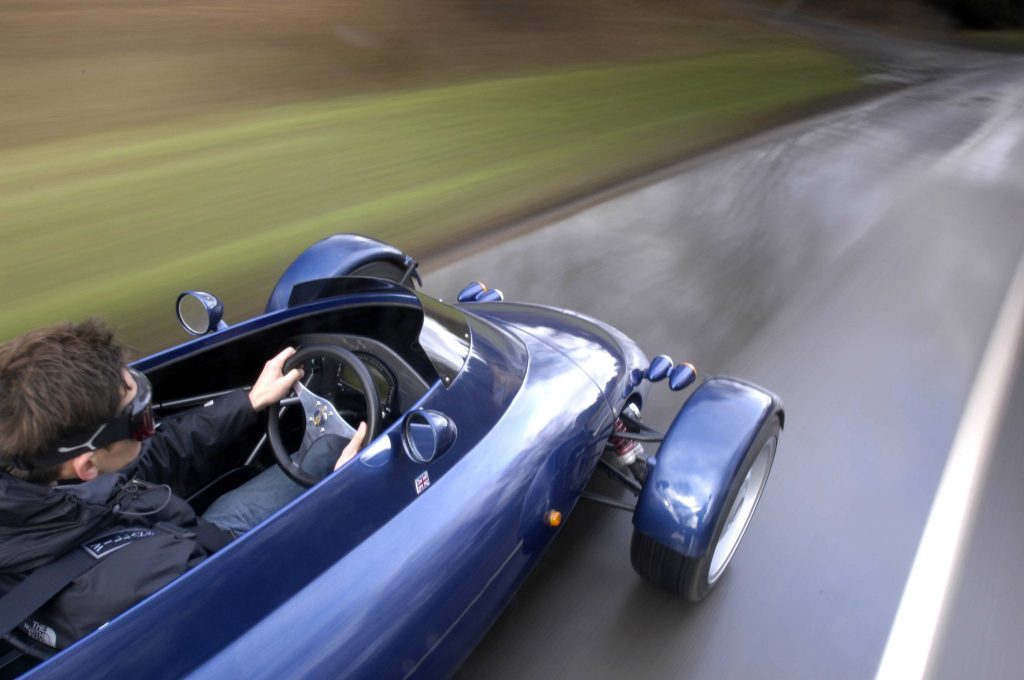 Yet more continuation confusion has centred around the legalities of such cars, since quite clearly they'd struggle to conform to many of the modern regulations that today's production cars must meet. We took a look at how the Individual Vehicle Approval system allows them to roam freely.
M – Moss, MC20, McLaren, Moers, Morris
2020 has been a tough year, but the death of Stirling Moss back in April was a blow to the motorsport community in particular. His friend, Andrew Frankel, wrote a tribute to Moss that captures the character of the man behind the racing driver.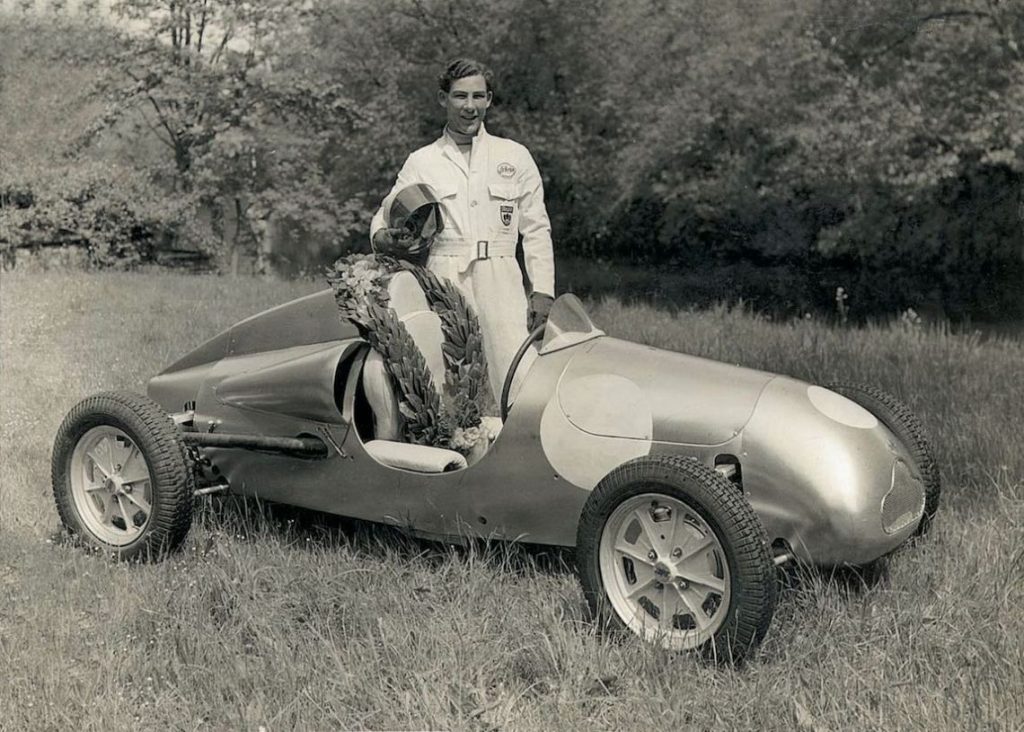 Moss was inexorably linked with Maserati during his racing career, and the Italian manufacturer revealed one of the most significant sports cars in decades in September, with the MC20. With an ageing range, the mid-engined supercar cannot come too soon. Another supercar – well, hypercar in the modern parlance – is McLaren's new Speedtail, which we were lucky enough to sample in July.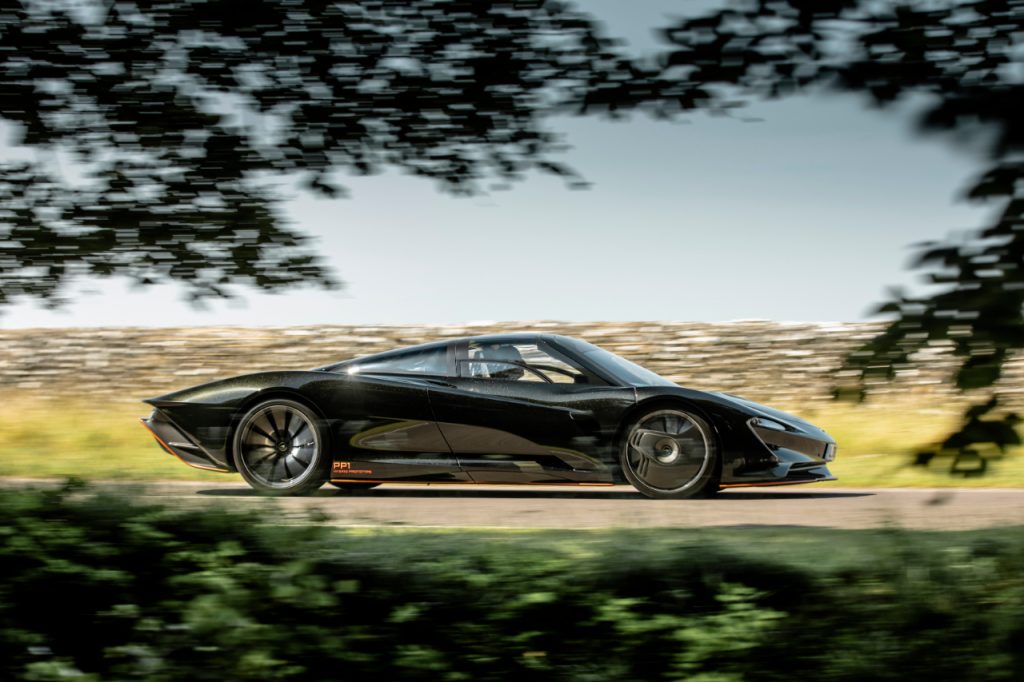 Meanwhile fellow British brand Aston Martin is now led by a man many of us will be familiar with from his work at AMG – Tobias Moers. Moers' work at AMG has been remarkably successful, so his appointment (in May) should hold good things for the brand's future.
At the other end of the scale from all those sports and supercars, we've also seen the revival of the Morris brand this year, and its JE retro-styled van, inspired by the classic J-type but packing electric power. There's even an ice cream van version!
N – Niels van Roij
Niels van Roij is a car designer based in Holland who has built a reputation on crafting one-off, coachbuilt automotive artworks for the well-heeled. We spoke with Roij as he put the finising touches to a very special Ferrari 250 GT SWB tribute – the Ferrari Breadvan Hommage. The story began over two years ago when a client saw the original Ferrari Breadvan race at Goodwood and decided that he wanted a modern interpretation of the car that he could drive every day. It was the job of van Niels to make that dream come true.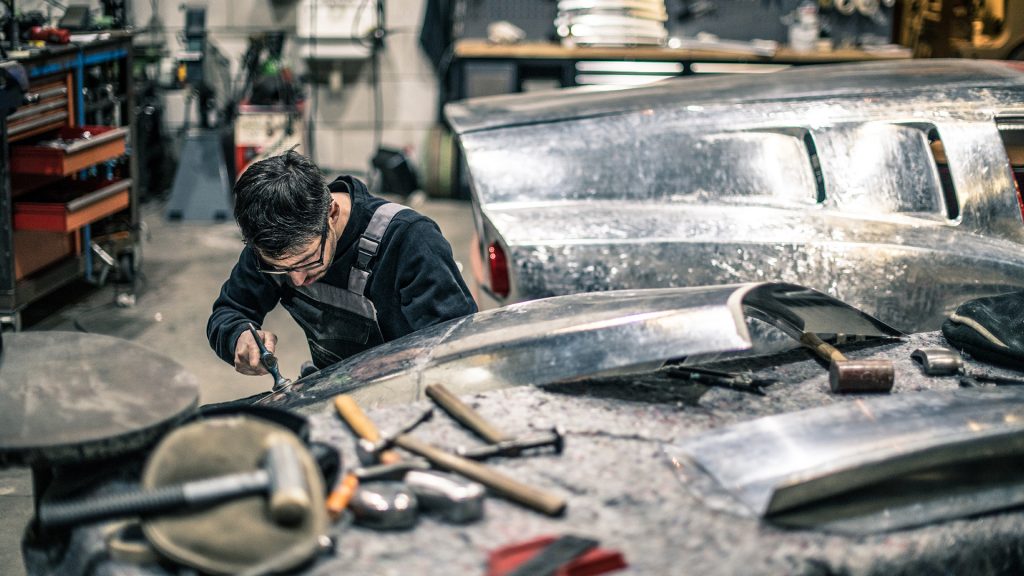 O – Opinion
If nothing else, 2020 has given us a lot to talk about, and our columnists have had a field day this year. Dan Prosser, for instance, wondered why, if the Alpine A110 is the best sports car money can buy, so few people (Mr Prosser himself aside) are buying them? He's also dug into why the BMW i8 didn't do so well either, despite being wildly clever and really rather appealing, and asked what's wrong with turbocharged engines.
Elsewhere, Andrew English suggested out loud in November that road pricing – an idea that stretches back to 668BC, apparently – will cost us more than just money. Andrew of the Frankel variety took a look at why the strategy of Tobias Moers' predecessor, Andy Palmer, didn't quite work, while also dismissing performance SUVs in favour of fast estates.
P – Procar, Panda, P1800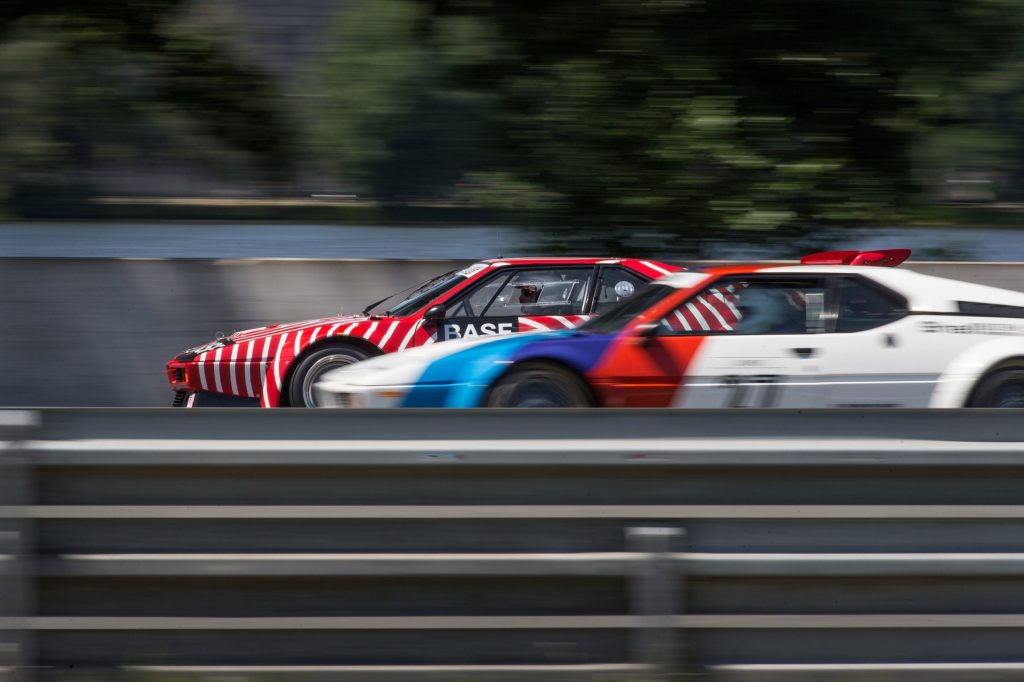 Back in May we took at look at one of BMW's most celebrated models, the M1 Procar. The Bavarian supercar is already one of the company's highlights but the Procar series was something truly special – and it was dreamt up over a beer and a whisky…
2020 has also seen the 40th anniversary of Fiat's Panda. Couldn't be much different from a Procar, but it's arguably even more significant, from Giugiaro's pragmatic original to the characterful model still for sale in Fiat showrooms. Nik Berg took a look through the model's history in June.
More recently, Ben Barry drove a Volvo P1800 – but not one you'd recognise from The Saint. Built by Cyan Racing, the team behind Volvo's touring car efforts (and originators of the Polestar brand, pre-EV revolution), it's one of the most spectacular modified classics even among the high-achievers that populate the diverse restod-mod class.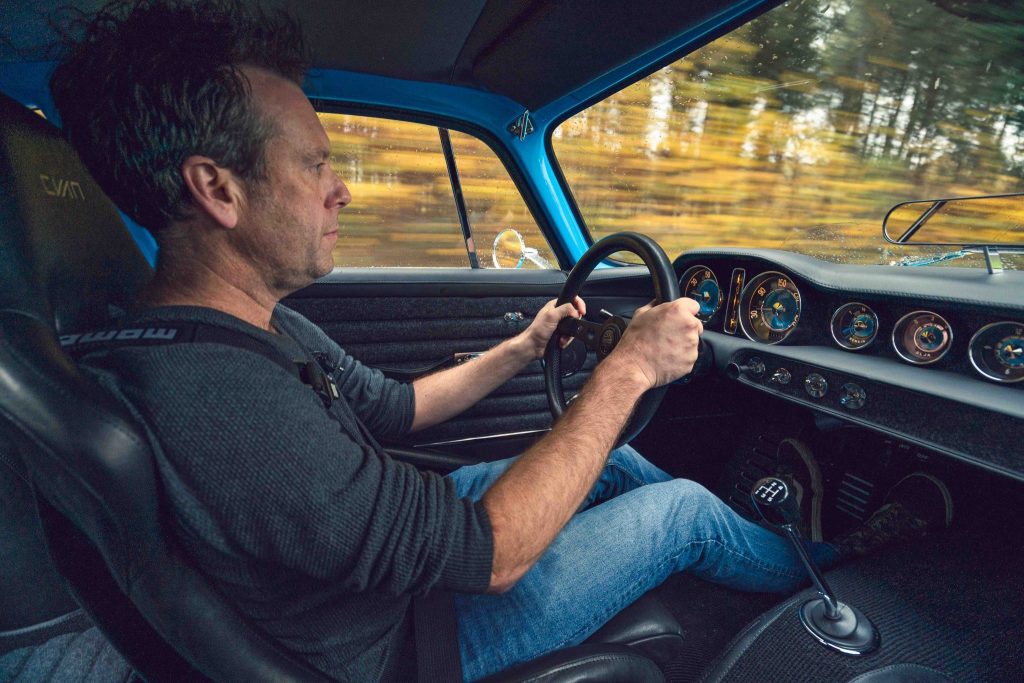 Q – Queen (The)
Did you know that the Queen once owned a Jaguar X-type? Her Majesty and her extended family have owned a variety of cars in the past in fact, and Nik Berg's piece in October explored seven such vehicles from the royal household, from the more obvious Range Rovers and Rolls-Royce to Lady Diana's Audi and Lord Mountbatten's Mini.
R – R-Reforged, Restoration, R26.R, Rodin
Zagato (hang with us here, we've got plenty for "Z" already) likes nothing more than creating cars that divide opinion, abut the pair of Aston Martins it revealed in early December with R-Reforged, the company that also brought us Ian Callum's Vanquish 25, are much easier on the eye. The models celebrate 100 years of Zagato.
Which classics are worth restoring? It's a tricky subject, and the sheer expense of a proper restoration and low value of certain models has probably send thousands of potential candidates to the crusher over the years. Using the Hagerty Price Guide though, some interesting options popped up this year, thanks to their percentage change in value from a rough example to a concours restoration.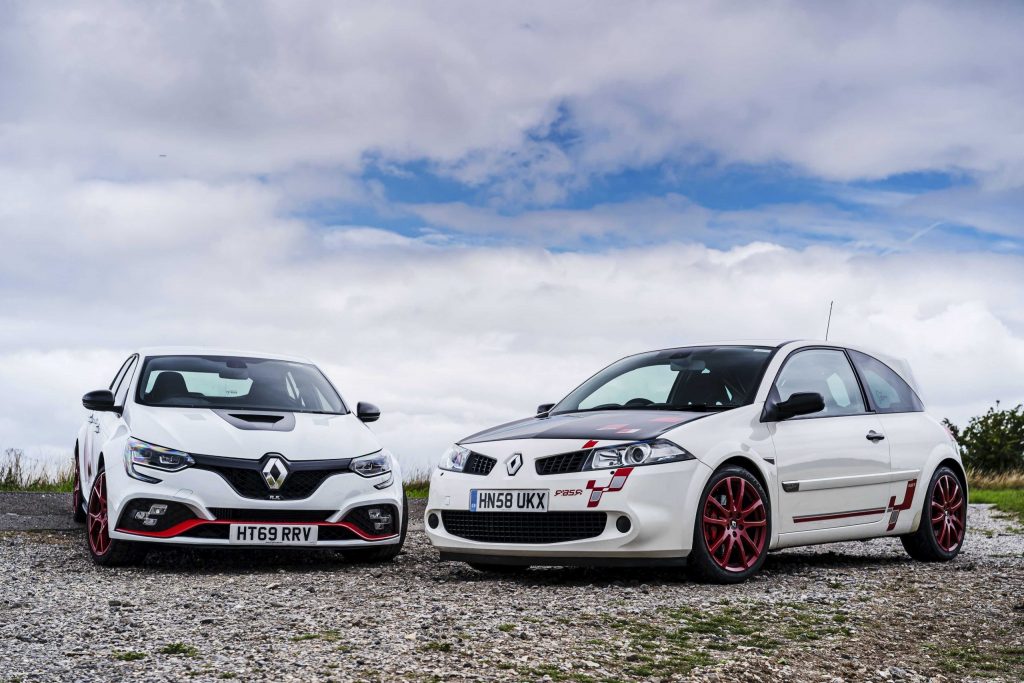 We drove some exciting Rs in 2020 too. Our Retro Rewind in November was a pair of hot Renaults, the R26.R and latest Megane Trophy R. Both are previous 'Ring record holders, but which is more appealing on the R that matters – the road? R also brought us the Rodin FZED in 2020 – something to bring an F1-like experience to mere mortals. Our man Andrew Frankel managed to contort himself into the cockpit to bring us a far-from-foolish April 1st story.
S – Silver City Airways, Shilling, Synthetic fuel, Sunday Scramble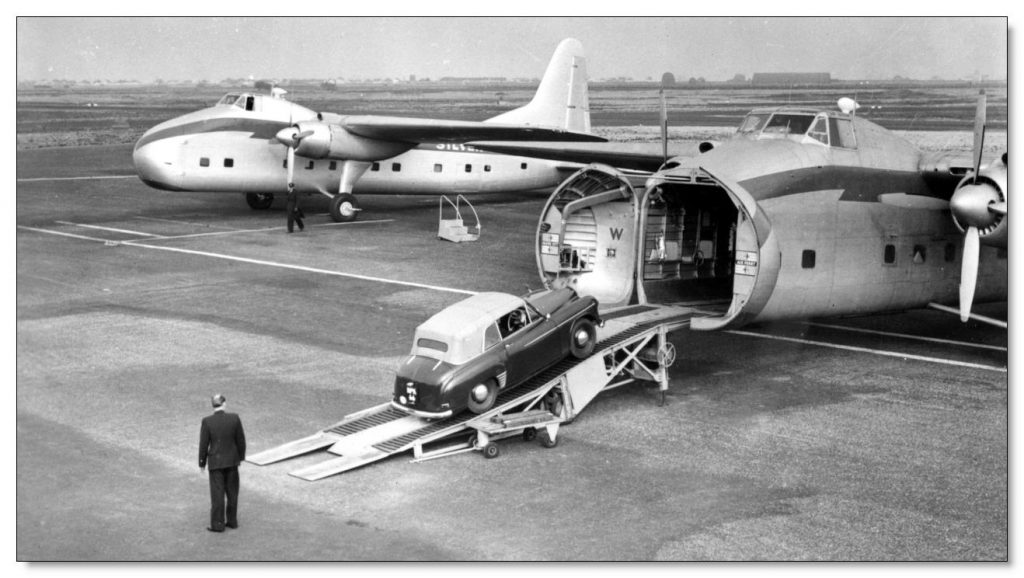 A story about an airline? You may not have heard of Silver City Airways before, but as James Mills explained in October, the airline was hugely important in early cross-channel car journeys, moving as many as 90,000 cars a year between the UK and France. The Eurotunnel might be even quicker these days, but it doesn't quite have that golden years of aviation romance…
In December, we looked into the history of an important British engineer too, Beatrice 'Tilly' Shilling. A keen motorcyclist and racer, it was Shilling who discovered a fix for the Spitfire's deadly fuel starvation issues in a steep dive, and her work no doubt saved the lives of dozens of pilots. Jeff Peek takes up the story.
Engineers may also be interested in the future of synthetic fuel, as a way to allow us to continue using combustion vehicles in the future. Porsche is just one company (and who'd bet against it?) that might have the answers.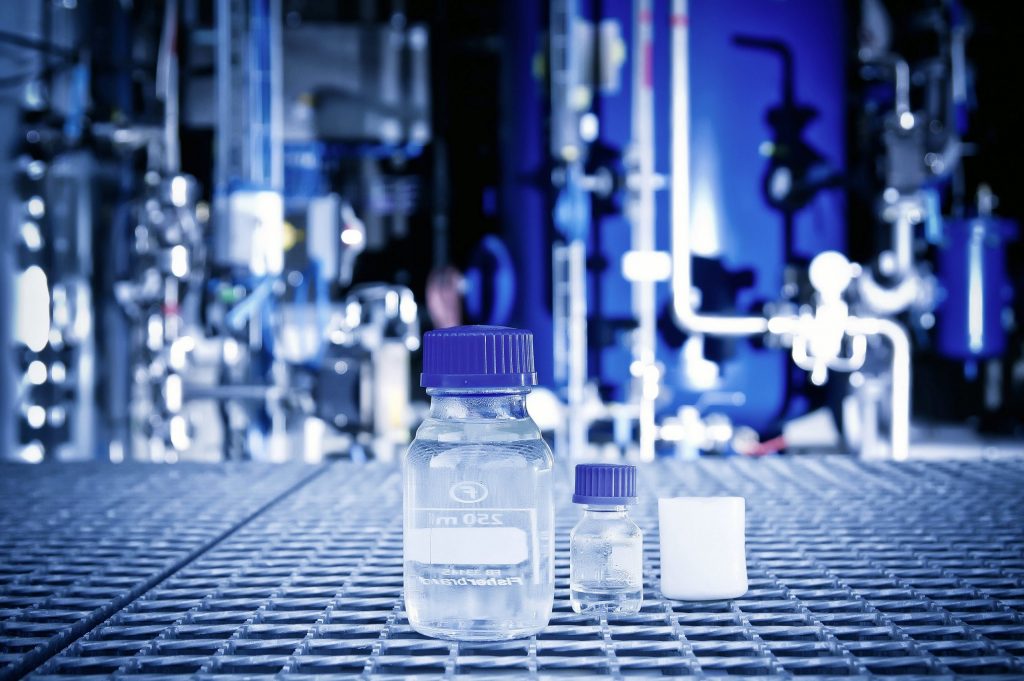 T – T50, TVR
If you've got supercar fatigue, we don't blame you – there are only so many two-point-something to 60 electric hypercars one can take. Gordon Murray's T50 therefore feels as fresh today as his F1 did back in the 1990s, despite the hugely different context in which it's presented. We've a sneaking suspicion it could be rather good…
It's been a tricky few years for some British brands, TVR among them. We were expecting to see the firm's new Griffith in production years ago, but the car's future is now looking precarious – despite fundraising efforts back in June.
U – Festival of the Unexceptional, Concours de l'Ordinaire
There was no Hagerty Festival of the Unexceptional in 2020, for fairly obvious reasons. But it's become a highlight of the automotive show calendar for celebrating the cars so often left uncelebrated, and showing you don't need a six-figure income to bring motoring joy into your life. Sam Skelton took a look back at previous festivals in July.
V – Vanquish
Since leaving Jaguar, Ian Callum has turned his hand to several projects, but few have been so well received as his Vanquish 25. The Vanquish brought Aston Martin kicking and screaming into the 2000s when it debuted in 2001, but Callum's latest efforts, revealed back in July, have also fixed some of the original's foibles.
W – Walker (Paul), Weird Fiats
Every generation has its motoring heroes, and for people of a certain age, Paul Walker was one of those individuals. Star of the Fast and Furious movie franchise, Walker died in a car accident in 2013, but he wasn't just a car buff on screen, owning numerous fast cars himself. A sale of many of those cars in January showed the extent of his legacy.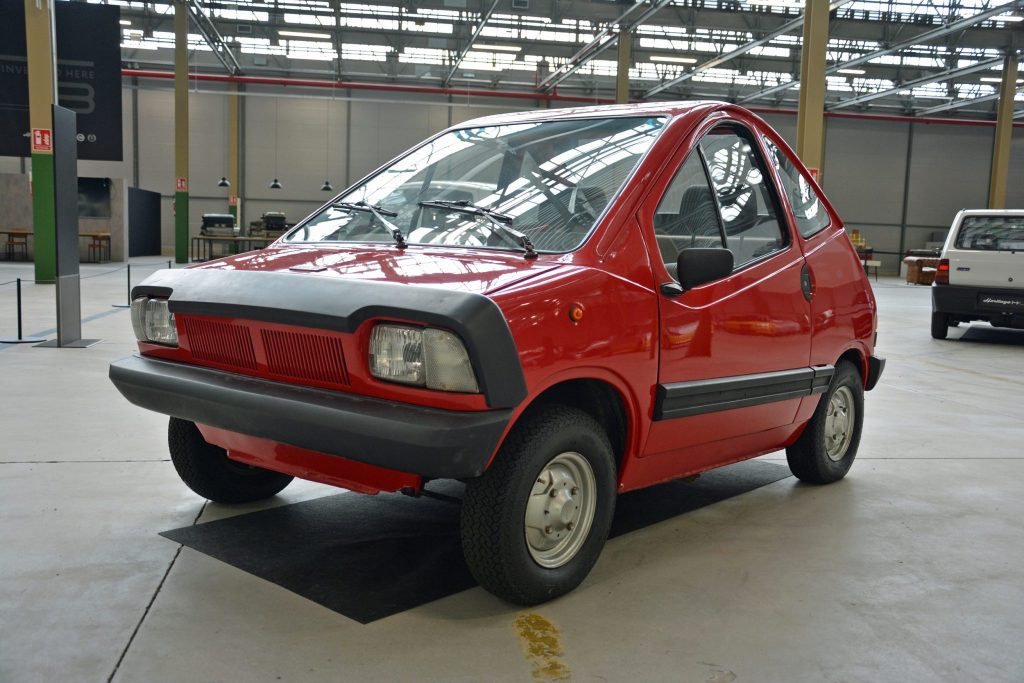 Fiat has made some pretty unusual production cars, so it's no surprise things got even weirder with some of its concepts and prototypes. Ronan Glon's dive into some of these in November is one of this year's highlights – check out "Fiat's Hummer"…
X – DBX
Well, you just try finding something for X. Still, Aston Martin's first SUV isn't just hugely important for the brand given its recent struggles, but thankfully, a very good car in its own right. Gavin Green got behind the wheel in August to find out whether X marks the spot.
Y – Yaris (GR)
One of the year's most exciting performance cars came not from Ferrari, or Aston Martin, but from Toyota. Yes, that Toyota – makers of incredibly reliable but not always desirable motorised conveyances. When Toyota's on form though it can mix it with the best in the world, and as we found out in November, the GR Yaris is one such vehicle.
Z – Z-cars, Z8
The Nissan 240Z recently passed its 50th anniversary, so there's no better time to celebrate its half-century. With news there's a new 400Z on the way the Z brand still has plenty of life left in it, and there have been some very impressive Zs over the years to fill in the gaps.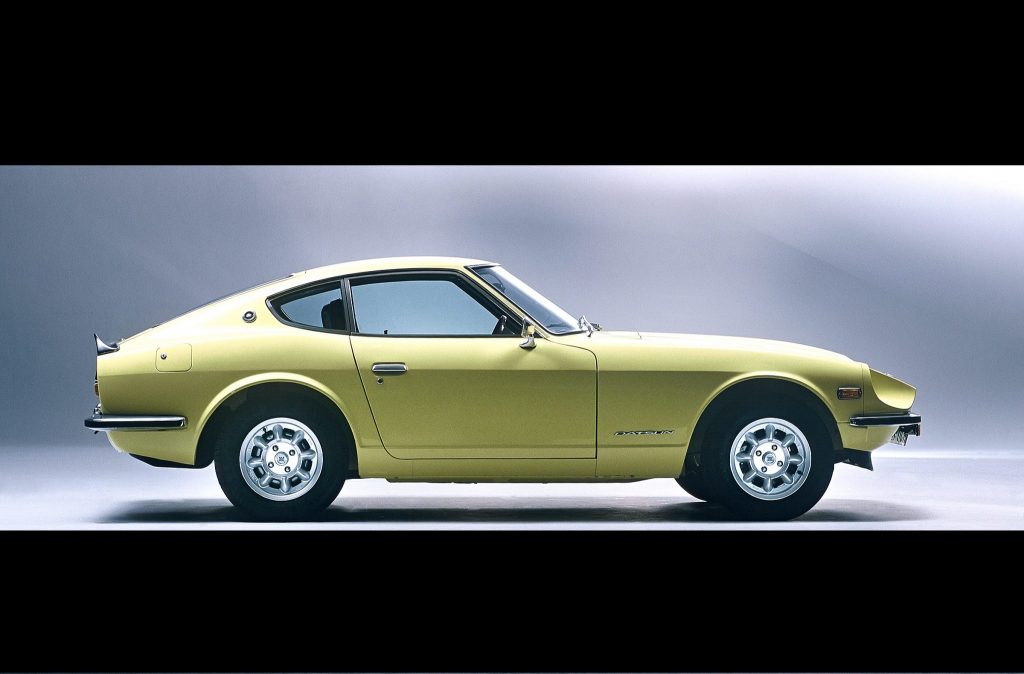 One Z maybe not quite as appreciated in its era was BMW's Z8, a cross between a throwback to the classic 507, and a soft-topped BMW M5. It didn't quite have fifteen minutes of fame in 007 movie The World Is Not Enough (getting cut in half a minute short) but two decades on, it's easy to see the pretty roadster's appeal.