It's been two decades since the beautiful retro-modern BMW Z8 roadster was introduced to the world. Those with a long memory may recall that the car didn't enjoy an entirely positive reception when it was revealed. It took a time to get car enthusiasts, well, enthusiastic, but now the Z8 is seriously sought after, commanding prices considerably higher than its original showroom price. All the more reason to reminisce about the car's debut at the turn of the century.
Strictly speaking, the Z8 made its first appearance in 1999, driven by a certain Mr. Bond in The World is Not Enough. It enjoyed approximately 14 minutes of screen time before being cut in half by a helicopter.
How much is your car to insure? Find out in four easy steps.
Get a quote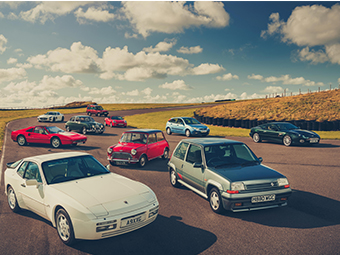 The press and public didn't get behind the wheel until February 2000, and I was fortunate enough to be amongst them.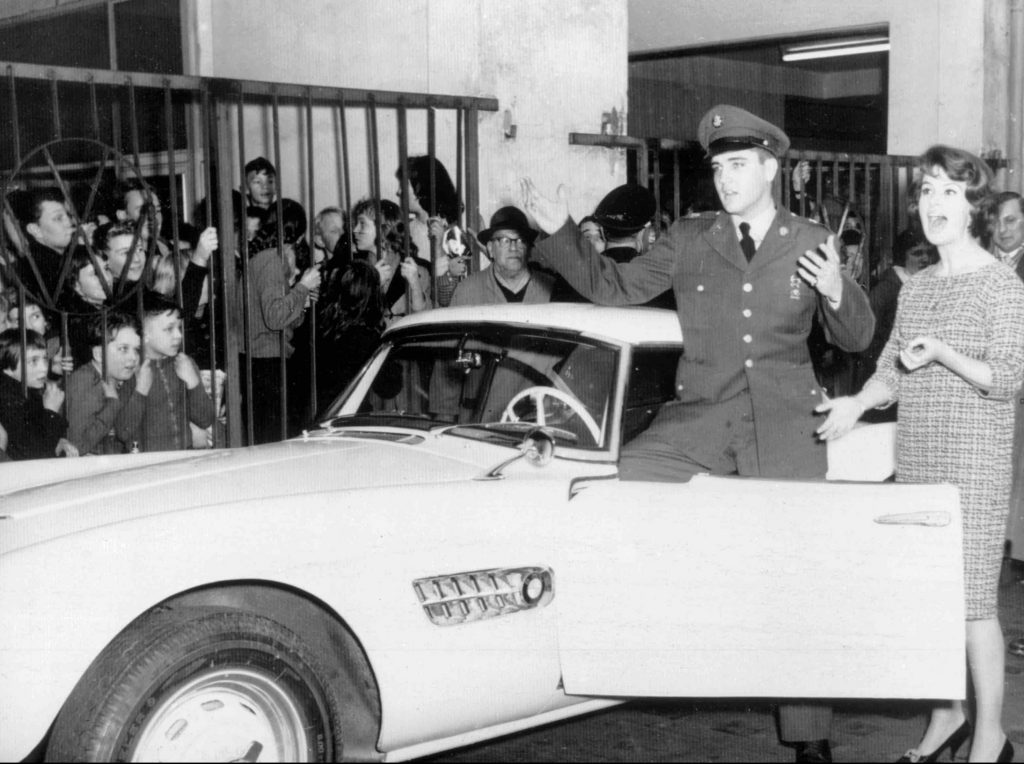 At the California-based launch of theBMW Z8, chief designer Henrik Fisker explained how his team wanted to pay homage to the iconic BMW 507 but not create something shamelessly retrospective. This was a running theme at the BMW Group, as demonstrated by the reborn Mini a year later.
Fisker emphasised the classic proportions of the roadster, with its long and low hood, a raked windscreen, a cockpit pushed back as far as possible, and a rounded rear with a minimal overhang.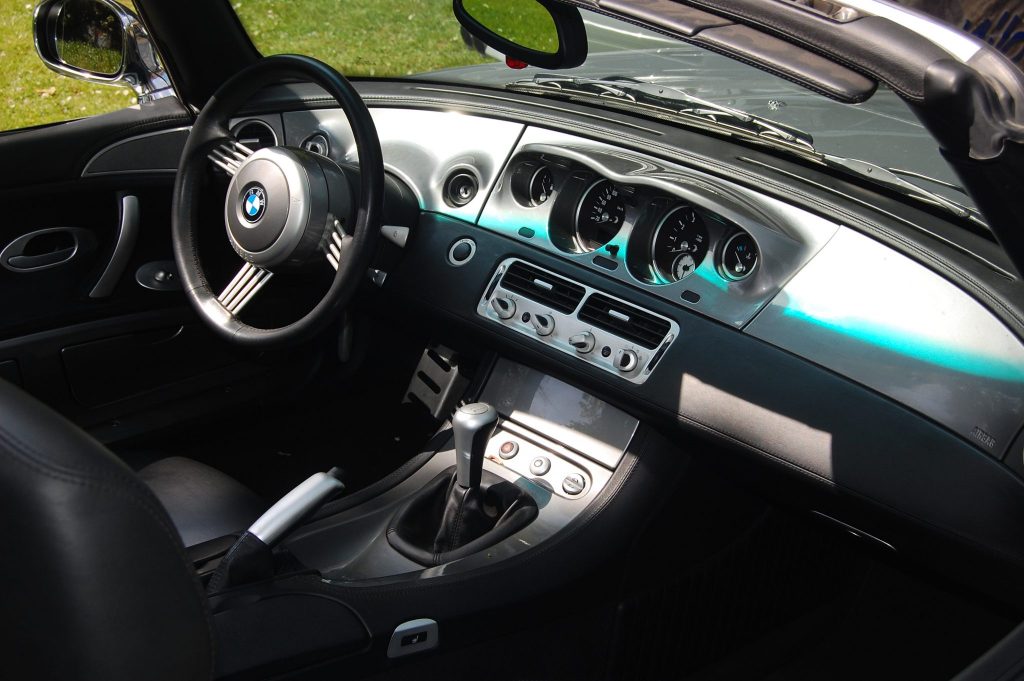 Inside, the Z8 was an ode to aluminium, including bespoke milled switches. The centrally-mounted gauges were supposed to give the driver a distraction-free focus on the road ahead. In reality, they meant you had to actively look away to check your speed. Of which there was plenty to be had.
Underpinning the BMW Z8 was the running gear from the E39 M5. That meant a 394bhp, 4.9-litre V8 that also mustered 369 lbft of torque, mated to a six-speed manual transmission and driving the rear wheels. The Z8 would crack 60 mph in four seconds and go on to an electronically-limited 155 mph. Deactivating that limiter would allow the Z8 reach 180 mph.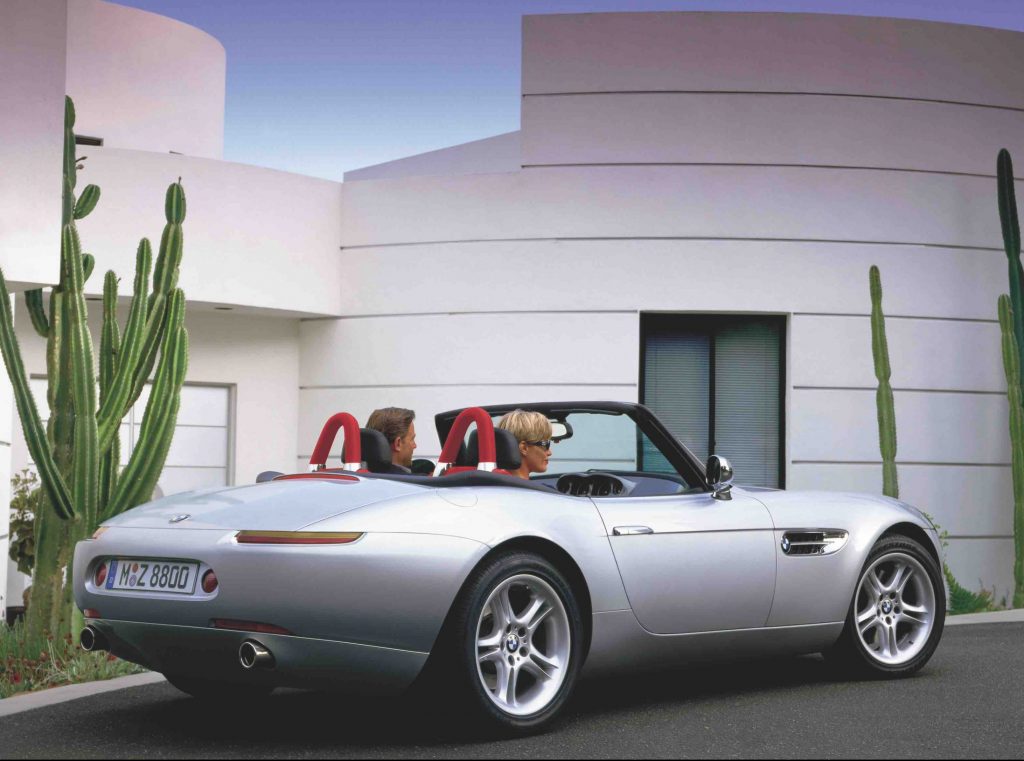 Given the press drives were in California canyons and not the unrestricted autobahns of Germany, it was the car's brutal acceleration that made the biggest impression. That and its surprisingly capable handling.
Built entirely from aluminum, the "monocoque spaceframe" was incredibly light, but it was also rigid; as stiff as a contemporary saloon, even without fitting the hardtop that was supplied with every car as standard. This stiffness meant BMW didn't need to tie down the suspension as aggressively, and the Z8 exhibited a remarkably compliant ride.
Sat low and far back, with that long expanse of bonnet ahead, my first impression was of a point-and-shoot machine rather than, as our American friends would have it, a canyon carver. I also recall very light steering that was initially disconcerting, but after it became familiar it just made the thing easy to chuck through corners.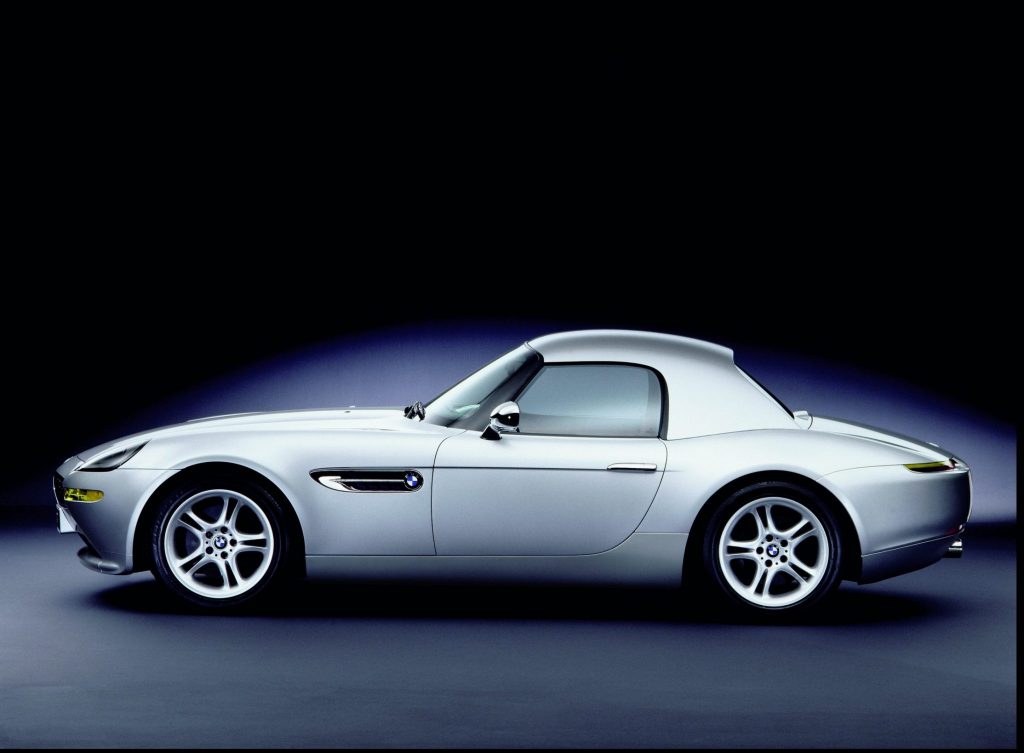 The Z8 may not have been quite as agile as a contemporary 911, but it was still a blast to drive, thanks to ideal 50:50 weight distribution. The rev-loving, double VANOS M5 V8 provided a muscular soundtrack, dipping and rising with every shift of the short-throw six-speed manual gearbox.
The Z8 wasn't a huge sales success in its day. Priced new at £80,000, BMW built less than 6000 and today fewer than 100 are taxed for Britain's roads or registered SORN.
That paucity of initial popularity actually helped the Z8 hold its value. Prices waxed and waned but never crashed in the way other luxury cars often do. Today the Z8 is a sought-after roadster any BMW collector would like to own, which perhaps was BMW's end goal all along. At launch, the company said it would created a 50-year stockpile of spares to ensure the long-term life expectancy of the car.
Although the Hagerty UK Price Guide doesn't track the Z8's values, in the US it does. If you want a Z8 now, you can expect to pay $240,000 (£180,000) for one in #1 (Concours) condition, or $184,000 (£140,000) in #2 (Excellent) condition, on average. All indicators are that prices will continue to rise. Maybe in 20 years we'll be saying the same about the pioneering i8.
Roof down, values up: a classic roadster will put the wind in your hair but won't blow money down the drain