The gloves are off and Maserati is once again free to square up to Ferrari. The two adversaries famously did battle in grand prix racing in the '50s, with drivers such as Juan Manuel Fangio defecting to the Italian machines bearing the trident-badge inspired by a sculpture of Neptune, standing in its hometown of Bologna. Now Maserati is sizing up its adversary once again, albeit on the road with the new MC20 supercar.
The MC20 is Maserati's first new model in five years, following the Levante SUV, and the first supercar since the MC12 (now valued at as much as £1.7m), a derivative of the Enzo. Its name stands for "Maserati Corse" and the car maker intends to use it on the track, saying that the MC20 is a car built with motorsport in mind but choosing not to elaborate on plans for competition.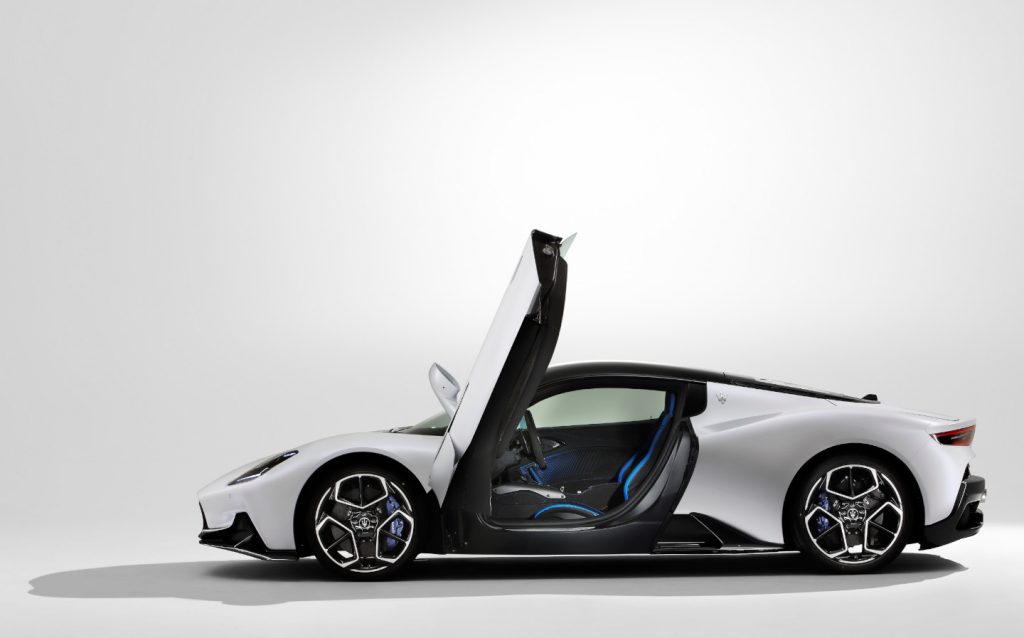 Unlike the MC12, the new MC20 is Maserati through and through. It features the company's first bespoke-design engine in 20 years, replacing recent reliance on Ferrari for powertrains. The 3-litre, twin-turbocharged V6 is mid-mounted and delivers a not-insignificant 621bhp (at 7,500rpm) to the car's rear wheels. With a kerbweight of 1470kg the MC20 has a power to weight ratio of 414bhp per tonne, and is said to be able to accelerate from 0-60mph in 2.9 seconds and has a top speed of more than 200mph – 202mph to be precise. Yet it's said to be able to return as much as 24mpg in everyday driving.
How much is your car to insure? Find out in four easy steps.
Get a quote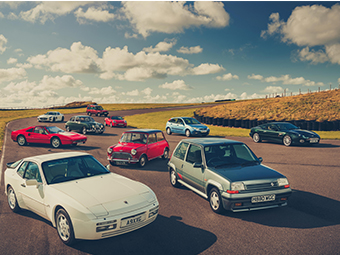 The secret to this combination of potency and acceptable frugality is what Maserati refers to as patented Maserati Twin Combustion (MTC). Said to be derived from know-how used in Formula One engine design, it is a pre-ignition system that combines a pre-chamber ignition and a second spark plug, and chooses between either, or uses both at the same time, depending on the demands from the driver's right foot.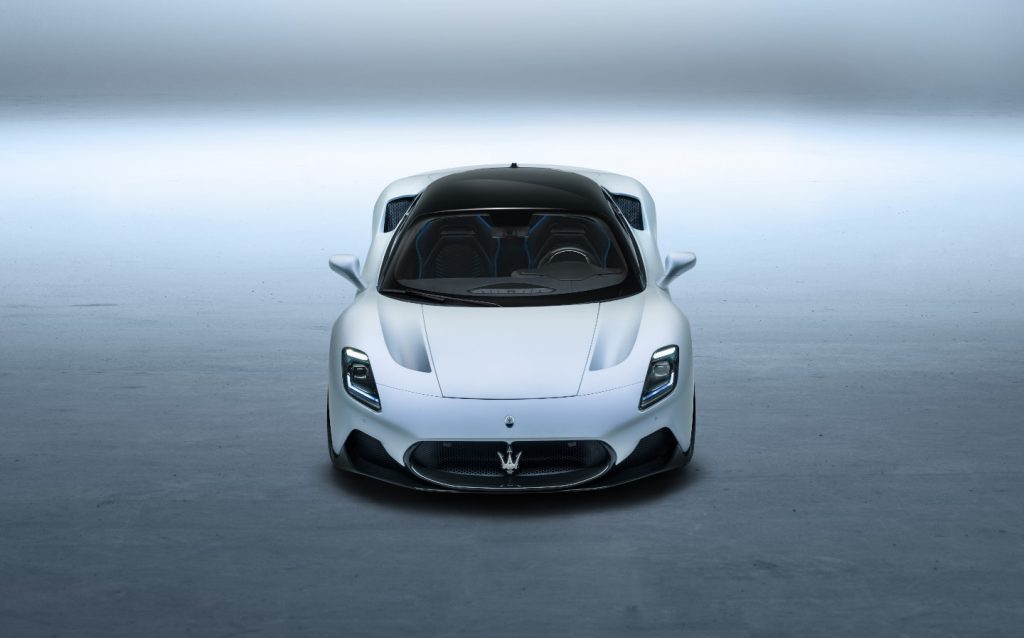 Harnessed to the engine is an eight-speed dual-clutch automatic gearbox and a self-locking mechanical limited-slip differential. The MC20 offers five driving modes: GT, Wet, Sport, Corsa and ESC Off, the latter presumably requiring an pair of brave pants .
The task of keeping everything composed goes to the supercar's double-wishbone suspension and some clever tricks to keep each tyre's contact patch as constant as possible under hard cornering. It rides on 20in wheels and comes with Brembo carbon-ceramic brakes as standard.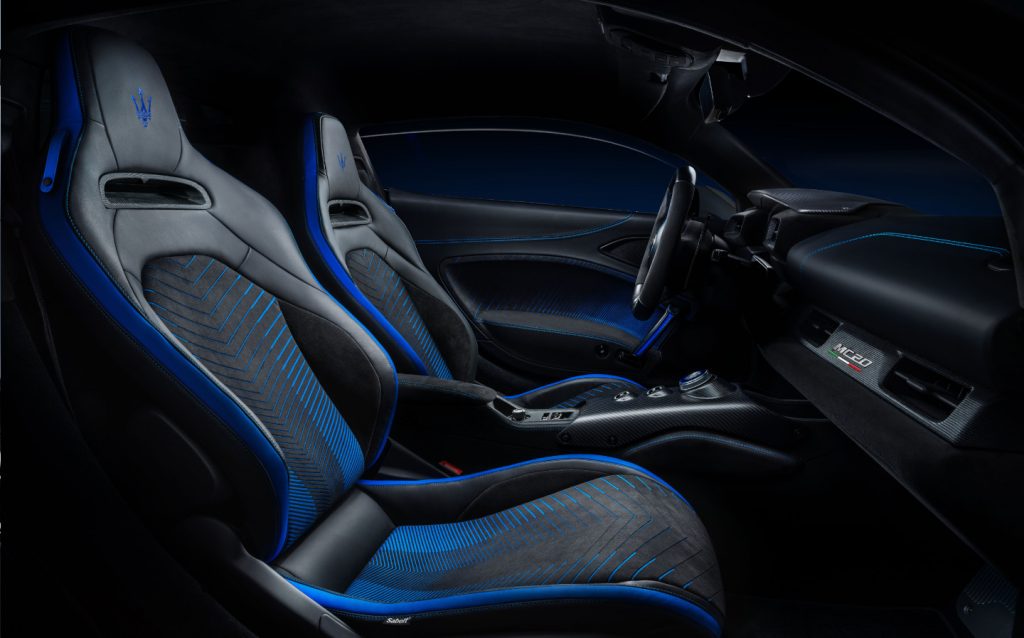 The MC20's interior appears to present a suitable mix of luxury and sporting intentions, accompanied ¬– naturally – by a liberal dose of digital instrumentation and touchscreens. The star turn, however, doesn't rely on pixels; the MC20 features butterfly doors that reach for the sky when opened.
The company has not yet released pricing for its MC20, a car that is the first step of an ambitious revival plan for the brand. However, given its positioning, it is likely to cost more than competitors such as the Porsche 911 Turbo (from £134,000) but not as much as the Ferrari F8 Tributo (£203,000).
Let us know – in the comments, below – whether you think the MC20 is a step in the right direction for Maserati.