The 2½ Litre Formula 1 era of 1954 to 1960 generated some of the most beautiful cars ever to race in the premier series of motor racing. This was the last gasp of the front-engined racing car and, as it turned out, the twilight of Maserati's success as an F1 works team.
The car that carried the famous trident badge during this era was the now-legendary Maserati 250F, which is the most recent subject of the Porter Press's Great Cars series. Written by Ian Wagstaff, the book is another superb 'autobiography' of a specific lightweight 250F, chassis number 2528.
How much is your car to insure? Find out in four easy steps.
Get a quote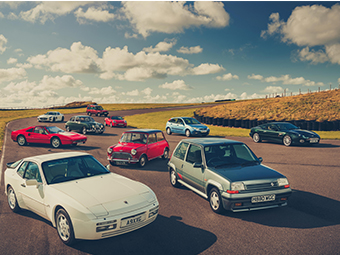 Only three lightweight 250Fs were built, and the subject of this book was driven to success by both Juan Manuel Fangio and Jean Behra. The model took part in the first and last races of the 2½ Litre era, and in it Fangio took the last of his five World Championship titles in 1957.
Although the book follows the story of 2528 from construction to the present day, it also takes an in-depth look at the other Maserati 250Fs, including their racing results and a huge amount of detail covering the car's design and development.
The book starts with a chapter written by Adolfo Ori Jnr, drawing on family papers and photographs, and providing a very personal account of Maserati's development as a racing team. The races are then covered, again illustrated by superb photographs, many of them never previously published. As ever with the Great Cars series, the layout is very easy to read: pictures, race results and quotes are interspersed throughout the text, with huge amounts of detail for both the historic racing enthusiast and those who love the Maserati marque. There's also a superb fold-out cutaway drawing by Tony Matthews, and the final 40 pages or so are dedicated to studio-shot photographs capturing every conceivable detail of the car.
Maserati 250F, The Autobiography of 2528 by Ian Wagstaff is published by Porter Press, ISBN 978-1-907085-38-3 with an RRP of £60. Please contact www.porterpress.co.ok or telephone 01584 781588 for more information.