The cost of restoring a classic car to a good standard almost always exceeds the expectations of the owner. Because, like doing-up an old house, you never quite know what problems you might encounter along the way. Unexpected areas of corrosion, parts damaged or worn beyond repair, and non-original items fitted by previous owners all add to the time and cost of a restoration. So how do you know if it is worth restoring a classic car? Many of us restore our classics for love rather than money, but how do you know whether you are entering into a financial folly before you start?
That's an important point. For most of us, any classic car project has to be done on a budget; casually adding another zero or two to the original sum set aside for fixing up a car is out of the question. And at the end of the journey, few of us want to be in a position where we've spent significantly more than the market value of the finished car.
How much is your car to insure? Find out in four easy steps.
Get a quote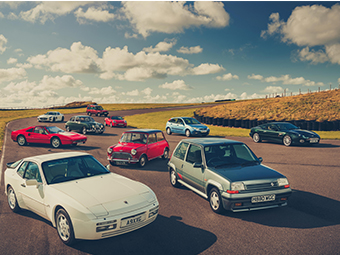 As ever, doing your homework can help when it comes to deciding whether one car is worth restoring over another. And that homework can start with the Hagerty Price Guide. It lists a value for each of four conditions for more than 2,000 classic cars. These range from Condition 4 (fair: a drivable but imperfect classic) to Condition 1 (concours: one of the best in the country). The value difference between those categories can help inform any decision about restoring a classic car.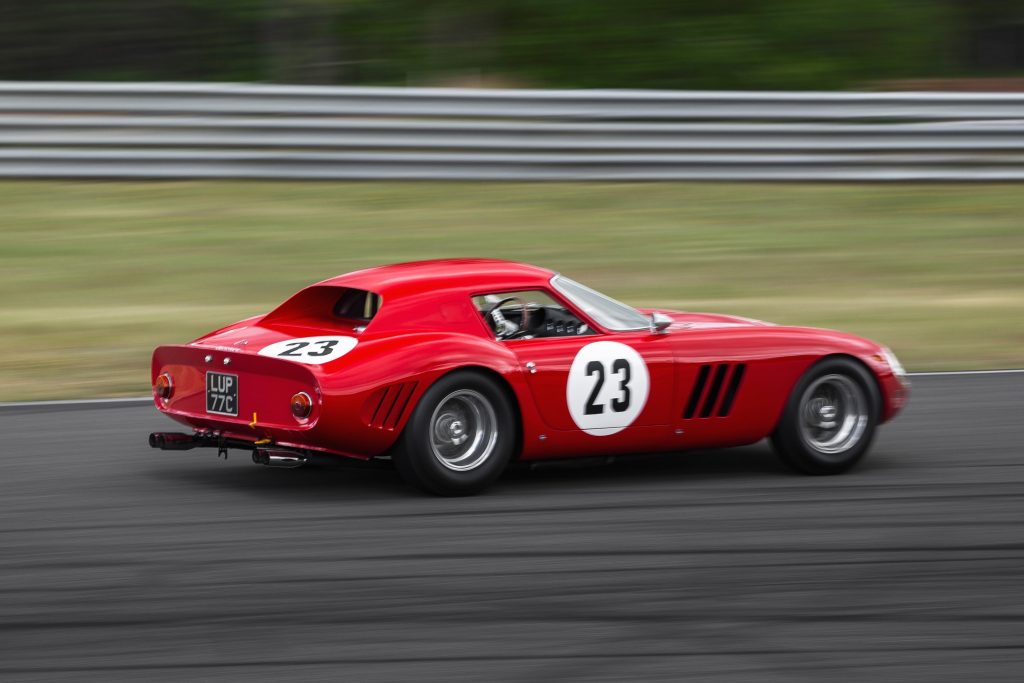 In a bid to see which cars make a compelling case for restoration in today's environment – and conveniently ignoring all the emotions that can be entwined with any enthusiast vehicle – the team at Hagerty sifted the data. The first task was to compare the differences between 'fair' and 'concours' values for each model in the Hagerty UK Price Guide. The 'winners' weren't a huge surprise: with £13.12m difference, the Ferrari 250 GTO came out top, followed by the AC Cobra Daytona Coupe (£8.364m) and the McLaren F1 (£5.74m).
The bottom of the list wasn't exactly surprising either. The newly-added Ford Focus 1.6i Zetec showed a difference of just £1,400 between 'fair' and 'concours' models, followed by the Austin Allegro 1750 4-door saloon (£2,150) and the Vauxhall Magnum 1800 saloon (£2,200).
Most and least restorable classic cars – by value difference
| | | | |
| --- | --- | --- | --- |
| Top cars | Fair condition | Concours condition | Value difference |
| Ferrari 250 GTO SI (1962-63) | £41,000,000 | £54,120,000 | £13,120,000 |
| AC Cobra Daytona (1965) | £15,744,000 | £24,108,000 | £8,364,000 |
| McLaren F1 (1992 – 98) | £11,480,000 | £17,220,000 | £5,740,000 |
| Bottom cars | Fair condition | Concours condition | Value difference |
| Ford Focus 1.6i 16V Zetec (1998 – 2007) | £490 | £1,900 | £1,410 |
| Austin Allegro 1750 Saloon (1973-1983) | £2,800 | £4,950 | £2,150 |
| Vauxhall Magnum 1800 (1973-75) | £1,900 | £4,100 | £2,200 |
So far, so predictable. But look at the figures another way, plotting the difference between 'fair' and 'concours' values as a percentage of the latter, and the picture changes. The biggest 'winner' is the Land Rover Discovery Series 1. How on earth did it manage that, you're wondering. The difference between the two valuations is £13,400, which represents a whopping 91% of its 'concours' value.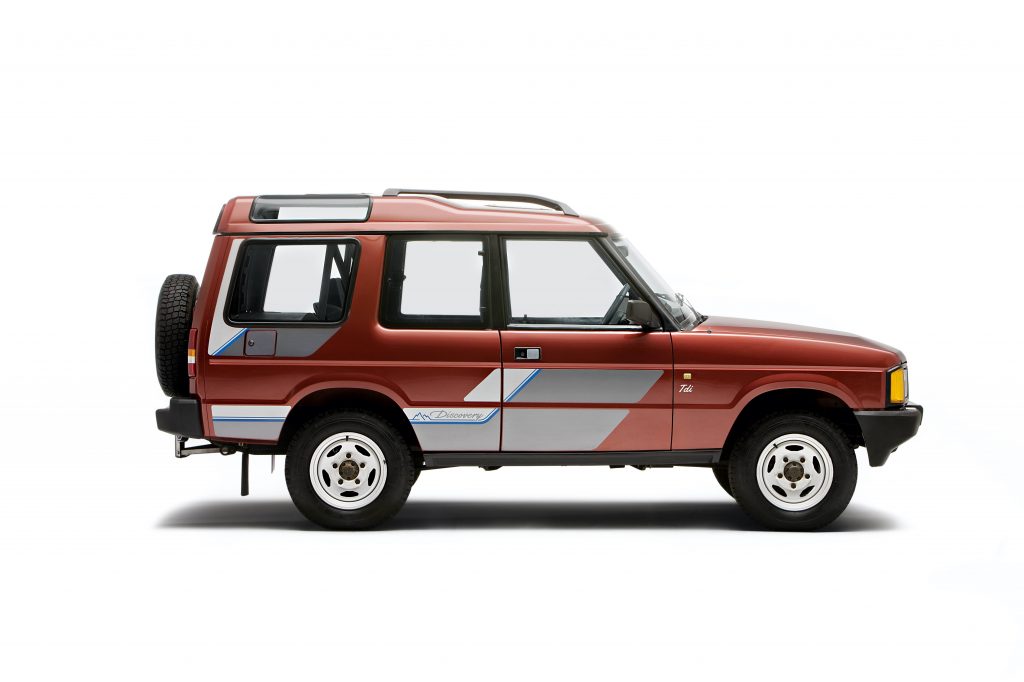 Close behind the original Discovery were two cars very unused to any sort of podium finish. The Lancia Beta 1600 S2 HPE estate was next with a £10,200 difference equating to 89% of its top value, while in third place sits the Lancia 2000 Berlina, with a difference of £8,000 or 88%.
Here, perhaps, lies the land of opportunity, where fortune may – touch wood and all being well – favour the brave.
What, then, of the cars where the differences are slender enough to make anyone question the wisdom of embarking on restoring a classic car? The marques languishing at the bottom of the list will probably come as a surprise. The smallest percentage difference between Condition 1 and Condition 4 values was just 6% (£410,000) for the Ferrari 250 GT SWB. Behind it was the Ferrari 365 California Spider at 10% (£328,000) and the Lamborghini 350GT at 11% (£70,500).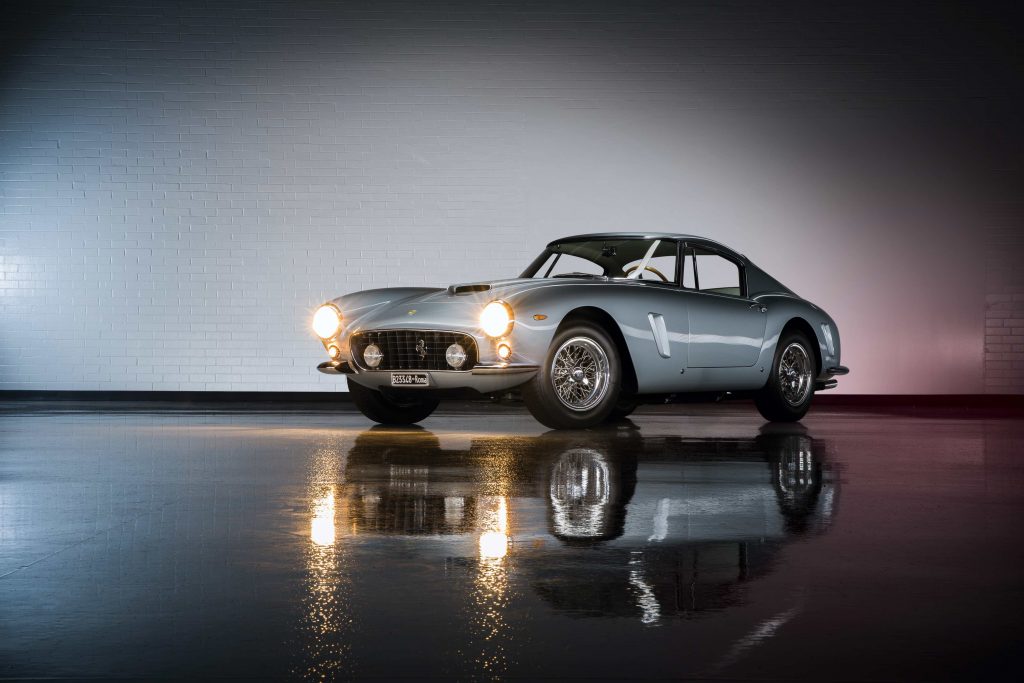 Most and least restorable classic cars – by percentage of concours value
| | | | |
| --- | --- | --- | --- |
| Top cars | Fair condition | Concours condition | % difference |
| Land Rover Discovery S1 (1989 – 1998) | £1,400 | £14,800 | 91% |
| Lancia Beta 1600 S2 HPE Estate (1976-1984) | £1,300 | £11,500 | 89% |
| Lancia 2000 Berlina (1971 – 1975) | £1,200 | £9,800 | 88% |
| Bottom cars | | | |
| Ferrari 250 GT SWB (Steel) (1960 – 62) | £6,232,000 | £6,642,000 | 6% |
| Ferrari 365 California Spider (1966-67) | £3,034,000 | £3,362,000 | 10% |
| Lamborghini 350 GT (1964-66) | £548,600 | £619,100 | 11% |
However, those numbers require context. There aren't many of those three cars, and there aren't many restoration cases around. In terms of the 250 GT SWB, every single car is well-known to collectors and highly sought-after. Time to dig deeper.
In the search for the most financially-worthwhile restoration cases, there's one more way to examine the values. We can consider which cars presented a significant value difference that also equated to a large percentage of the car's top value.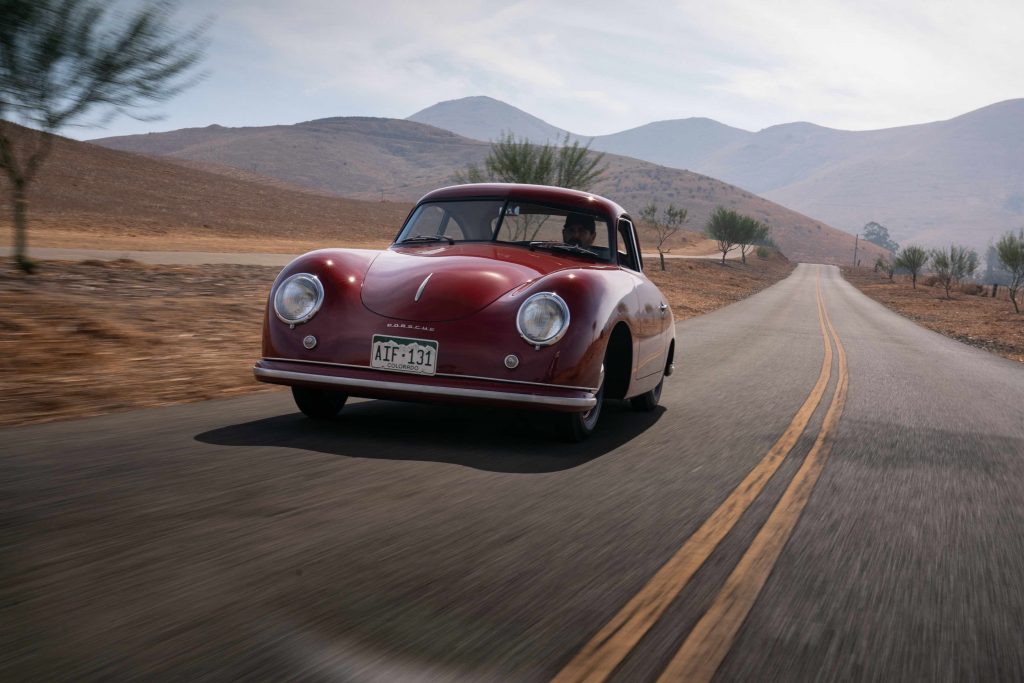 In such a scenario, the earliest main production version of the Porsche 356 comes out on top, with the pre-A cabriolet at £391,000 or 72%. Next is the Bentley S2 Continental drophead by Park Ward, with £217,600 or 71%. Then comes the Porsche 356 again, this time the 356 'A' coupe, at £172,500 or 70%. The Facel Vega HK500 and the Mercedes-Benz W100 saloon make up the top five.
Pity the characterful TVR Cerbera. Judged by the same criteria, the British sports car came last with £13,700 (36%) followed by the Porsche 924 Carrera GT on £27,800 or 36% and the Maserati Ghibli (£59,800 or 30%), with the Ferrari 330 and the Austin Healey 100-4 M making up the bottom five.
Most and least restorable cars by both the difference in values and percentage of concours value
| | | | | |
| --- | --- | --- | --- | --- |
| Top cars | Fair condition | Concours condition | Difference in value | % difference |
| Porsche 356 Pre-A Cabriolet (1950-55) | £149,000 | £540,000 | £391,000 | 72% |
| Bentley S2 Continental PW DHC (1960-61) | £90,400 | £308,000 | £217,600 | 71% |
| Porsche 356 A Coupe (1956- 59) | £72,500 | £245,000 | £172,500 | 70% |
| Bottom cars | | | | |
| TVR Cerbera 4.5 Speed Eight (1996 – 2003) | £24,200 | £37,900 | £13,700 | 36% |
| Porsche 924 Carrera GT (1981) | £50,100 | £77,900 | £27,800 | 36% |
| Maserati Ghibli 4.7 (1967 – 1973) | £138,600 | £198,400 | £59,800 | 30% |
| | | | | |
So, is the early Porsche 356 the most financially viable classic car to restore and the TVR Cerbera the least? Not really… As those who watch the news know, statistics rarely provide definitive answers. It seems to be no coincidence that the 'top' cars were all built in the early 1950s and early 1960s when fewer, hand-built cars tended to be manufactured. Once one of these models has been reduced to 'fair' condition, restoring back up to a concours state could be almost impossible in practical terms, plus the parts will be extremely expensive – in some cases, prohibitively so.
"We can source good-quality original parts for Pre-A cars but typically they're about three to four times the cost of a reproduction" says Richie King of Porsche 356 parts specialists Karmann Konnection. "For example, a pair of good, original early door handles are around £2,000 compared with around £500 for a pair of reproduction square-ended handles with later locks and keys."
"The model year of the car is really important, too," King told Hagerty. "For an early 1950 to late 1952 'body bumper' car, you're looking at big money, especially the four-digit cars whereas late '52 to '55 'Pre-A's are a lot more reasonably priced."
Original specification also makes a huge difference when restoring a classic car, and King concurs. "A list of factory-fitted accessories on the Kardex [the car's original build document from Porsche] can increase value quite significantly. A 'Super' 75hp engine can add £20,000 if it is fully rebuilt and extras like Rudge wheels, fitted luggage, clock and passenger mirror, if still all present, are very collectable. Rudge wheels alone are worth around £40,000."
Trying to 'restore in' special features doesn't work, either, King cautions. "Say a standard 356 A coupe is worth £100,000. If that had been one of maybe one in 50 that had been fitted with a sunroof, that would probably rise to £115,000. But if you added a sunroof when it wasn't on the Kardex, that would maybe add just a couple of thousand to the price."
There is another element too: a very top car must come with everything on its original inventory to gain the best price. "Having the correct jack, a tool kit, spare wheel, handbook and maybe a travel kit is really important," King advised. "They can add a lot of value to a car."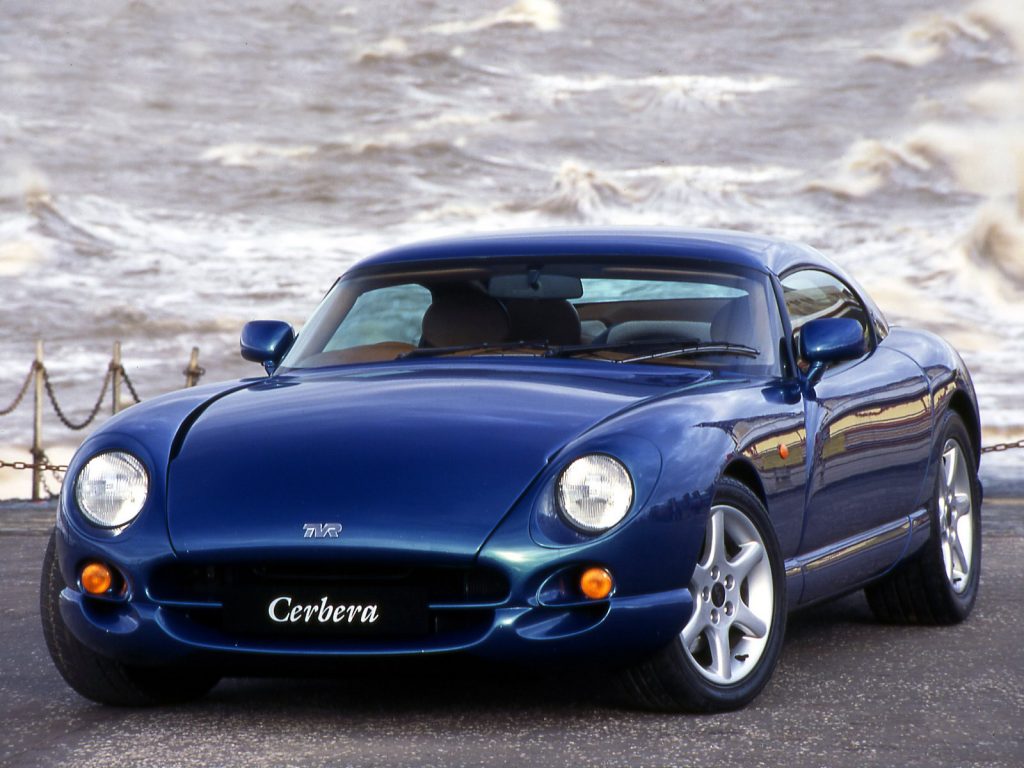 And what of the TVR Cerbera, the car that showed a modest £13,700 or 36% difference between bottom and top values in the Hagerty Price Guide? "The simple answer is that the good ones should be worth more," argues Jason Clegg, MD of TVR specialists Str8six. "The Cerbera has a bad reputation for reliability, and unfortunately that has been earned: the early cars had atrocious engines with clatter cams, small main bearing cranks and poor head gaskets. They weren't finished properly by the factory, and many just haven't had the money spent on maintaining them. To put all that right easily costs £30,000 and could be as much as £50,000… for a car that would then be worth nowhere near that price.
"It's a massive shame because the later cars are totally different. The engines are much better, the chassis powder coating improved and they were just better finished. The Speed Six in particular is completely underrated: it has raw power, but nice manners around town. The long wheelbase means you can use the power available but it's pretty forgiving. Then inside, the interior is amazing: I've been working with them for 20 years, and I still get in and go, 'Wow'.
"The big boot and back seats mean they're great for touring, and if they're properly maintained they're very reliable. The biggest problem most of our customers have is what they replace one with: what else can you buy with that much individuality, flair, design and raw power? They should be £60k all day long.
"My advice to anyone buying a Cerbera is to buy the very best you can afford. If you spend £20,000 on a rough one and spend £10,000 'improving it' you'll be left with a car probably worth £18,000 when you come to sell it. Buy a good one for £30,000 and it'll hold it value, plus it will be a fantastic car to drive."
It's fascinating that the cars at both the bottom and top of our scale attract the same comments: in general, whatever you're planning to restore, you need to remember that a lack of originality and matching numbers cannot be legitimately reversed.
Although some models may offer more leeway when it comes to the financial viability of restoring a classic car, the best reason to restore must be to return a car to a level of mechanical and aesthetic quality that delivers an enjoyable and safe driving experience to the owner. Above everything else, if you as the owner thinks it is worth it, then it probably is.