It may look like a 1950s' classic, but the Morris Commercial JE is an all-new electric van packing state of the art technology – and it's ready to roll along a highstreet near you.
Warwickshire-based China Ventures is behind the revival of Morris' van-making division. The new Morris JE is a light van inspired by the Morris J-Type that was produced between 1948 and 1961. Designed and built in Worcestershire, not far from the original Morris factory, the JE is expected to cost £60,000 and the company is taking pre-orders now, with deliveries scheduled for the end of 2021.
How much is your car to insure? Find out in four easy steps.
Get a quote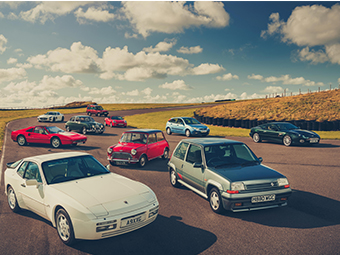 As we have written before, the idea behind the JE is that it's the perfect green solution to those who will soon be crippled by emissions taxes on modified Citroen H-Vans and the likes.
Will white van man or woman find it to their liking? Well, that depends on whether or not retro is their thing. There's no denying that the design is a talking point, and could help get businesses noticed in the outside world. Its retro looks pick up on the styling of the Morris J-type, with a traditional vibe. Inside, the JE has a simple driving environment that is classically simple in design, but contemporary in function. The JE has a payload capacity of 1000kg – which is in line with an entry-level Ford Transit –accessed by a sliding door in the side and double rear doors.
The new Morris Commercial JE van has a modular chassis (passenger van and pick-up versions are to follow) with lightweight carbon-fibre bodywork and lithium ion batteries to deliver a 200-mile range. The JE is rapid charge ready and configured for vehicle-to-grid power exchange. Morris also says it will be able to adopt autonomous driving when legislation allows.
As well as the minibus and pickup, Morris has food truck designs, taxis, and an ice cream van (our favourite) on its website. There's a fun configurator where you can customise the look, inside and out, to get ready for the artisan organic honey delivery service you plan to start next year.