If you thought that the 4×4 had gone soft, drawn into a world of everyday driving, commutes, school runs and chores, think again. The new Ineos Grenadier is here, and its maker claims it's as tough as old boots.
Here's a brand new car built for the 21st century, with 20th century technology at its core. It features a traditional box-section ladder frame, boasts beam axles, there's a permanent four-wheel drive system with lockable diffs and, whisper it, plain old internal combustion engines rumble away beneath its square-jawed bonnet.
How much is your car to insure? Find out in four easy steps.
Get a quote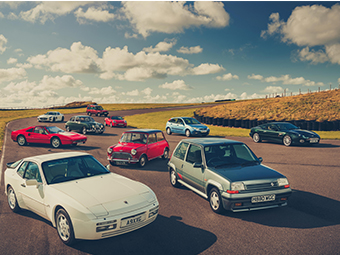 If it appears remarkably similar to a Land Rover Defender, which ended production four years ago, it's with good reason. This is a car that has been designed to pick up where the old warhorse left off. Those drivers that relied on Land Rover's original go-anywhere vehicle are the target audience for Ineos.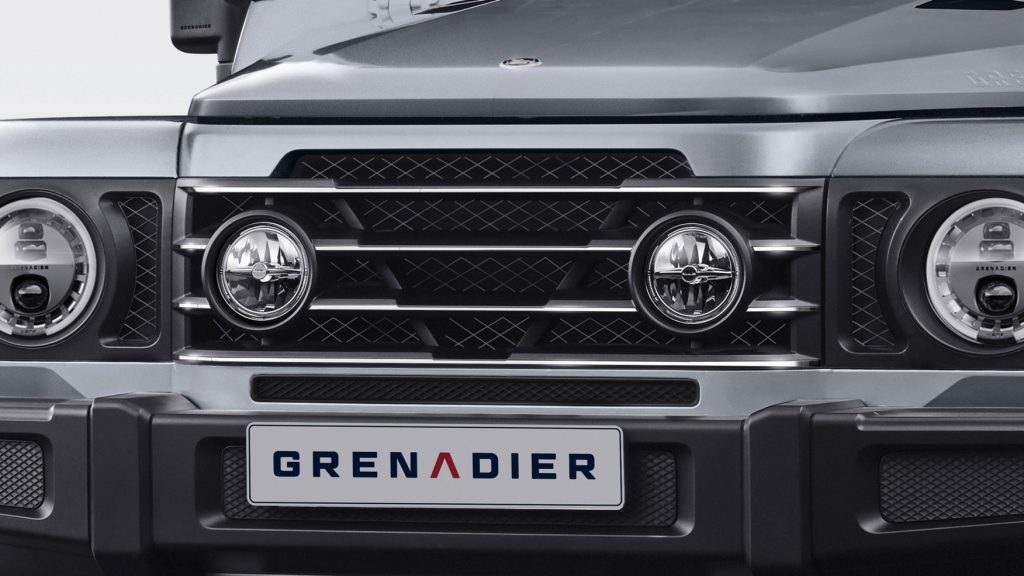 The car company is spun out of the giant petro-chemicals company run by Jim Ratcliffe. The entrepreneur is ranked as the fifth richest man in Britain, by The Sunday Times Rich List, with a wealth of more than £12 billion. Together with like-minded friends who lamented the loss of the Defender, Ratcliffe set about creating a spiritual successor – and named it after a pub where the friends met to dream up their plan.
The car's look is straight off an Indiana Jones movie set. The Grenadier features external door hinges, rubbing strips, lashing points, a roof ladder, steel wheels, knobbly tyres and a spare wheel hung off the asymmetrical back door. All it needs is a bullwhip and it would be fit for Dr Jones.
It will be powered by a choice of BMW 3-litre, straight-six cylinder petrol and diesel engines, and the chassis and four-wheel drive hardware is claimed to deliver outstanding capability off the beaten track.
Ineos says the Grenadier 'will provide best-in-class off-road capability, durability and reliability to those who depend on a vehicle as a working tool, wherever they are in the world.'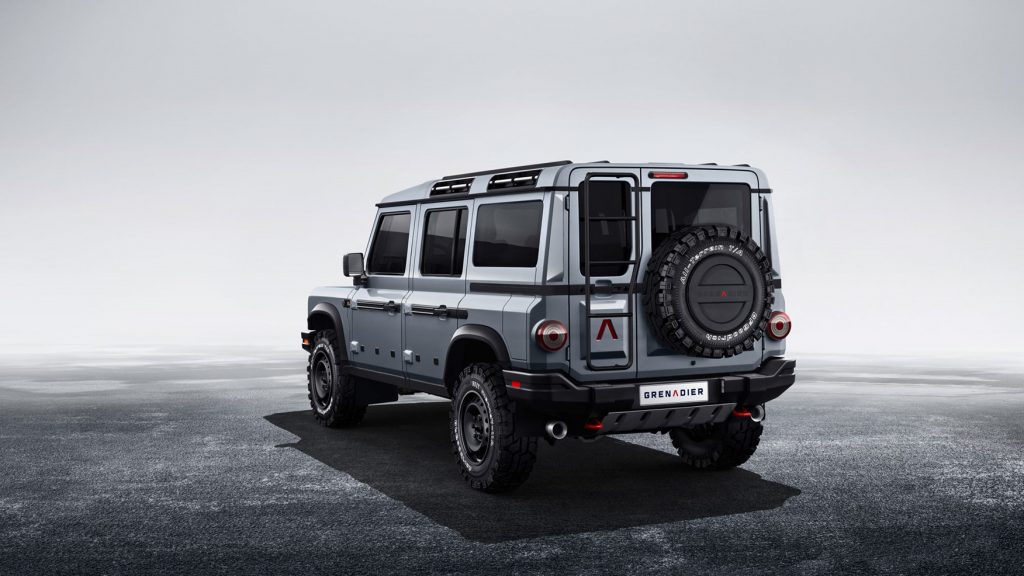 Much of the vehicle development work has been carried out with Magna, the same company that builds the Mercedes G-Class.
And when it comes to loading it up with equipment, and camping under the stars, the grenadier features traditional roof guttering which allows people to fit their own roof racks, although the company will offer its own.
Inside, it is said to be functional but up to date with the latest tech trends. Mark Tennant, commercial director for Ineos, says it features a full suite of screens and connectivity, and boasts impressive comfort, but remains functional.
"The interior thinking is very much the same as the outside. All the electronics and essentials that you'd have in any other vehicle are there, but we've tried to do it in a very simple, uncomplicated, easily manageable way. All the switches you can operate wearing gloves," said Tennant.
The first Grenadier will be a five-door wagon, followed by a shorter-wheelbase version and a double-cab pick-up with an extended wheelbase.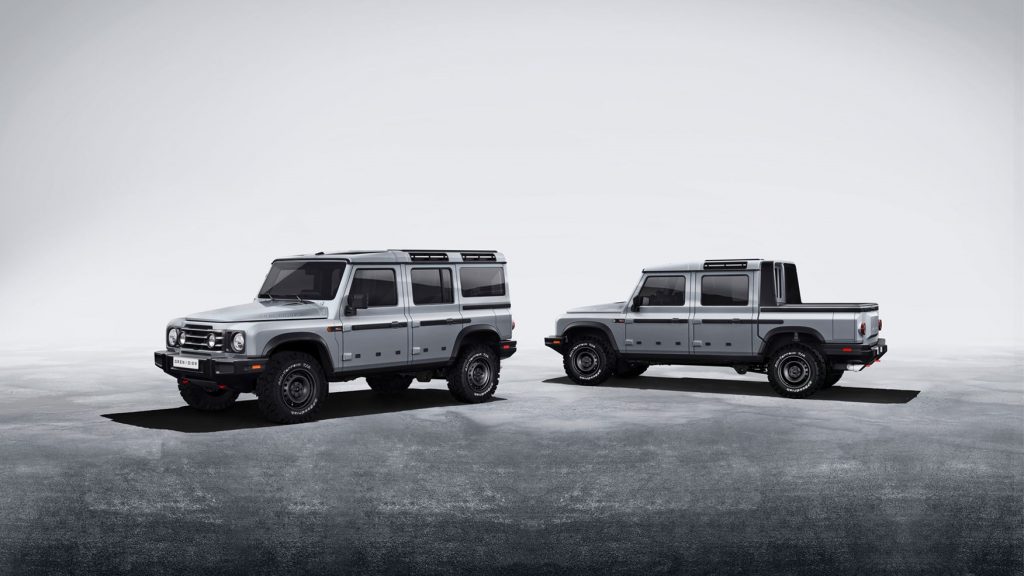 Prices for the Grenadier are still to be announced. However, it is likely to cost between £30,000 and £45,000, depending on the version, and will go into production next year, with bodies and chassis being built in Portugal before being ship to a new factory in Bridgend, Wales, for final assembly. That's slightly less expensive than the latest generation of Land Rover Defender – which Hagerty has driven extensively, here.
By picking up where Land Rover left off, and producing a 4×4 that's an alternative to the swathes of pickup trucks that have become working tools for tradespeople and families across the country, Ineos could be onto something. Time – not to mention a spot of towing, loading and exploring off the beaten track – will tell if it's a shrewd move.
What do you think of the Grenadier? Does a hardy 4×4 have a place on our roads any more? Have your say, below.