Whether you view continuation cars as being here to make driving fun again or plunder the pockets of wealthy car collectors, there is one thorny issue that everyone agrees on: it's a bit of a pain that the million pound reborn classics are not road-legal.
For while it is possible to buy iconic continuation models such as the Jaguar XKSS, the car that won the heart of Steve McQueen, or the same, gadget-packed Aston Martin DB5 that James Bond drove – and ejected bad guys from – in Goldfinger, they are not legally allowed to be driven on public roads.
How much is your car to insure? Find out in four easy steps.
Get a quote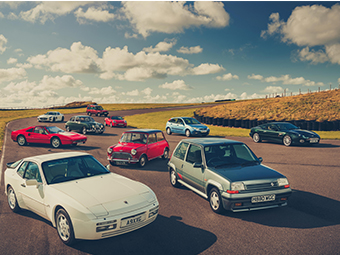 Because they are built in low numbers, the manufacturers behind continuation cars cannot justify satisfying the type approval rules and regulations that are applied to mass-market models so they can be declared fit, safe and environmentally sound for use on public roads.
The answer for those itching to share their pride and joy with the rest of the world – or at least anyone in the UK – is to submit their rare and expensive continuation car for Individual Vehicle Approval (IVA).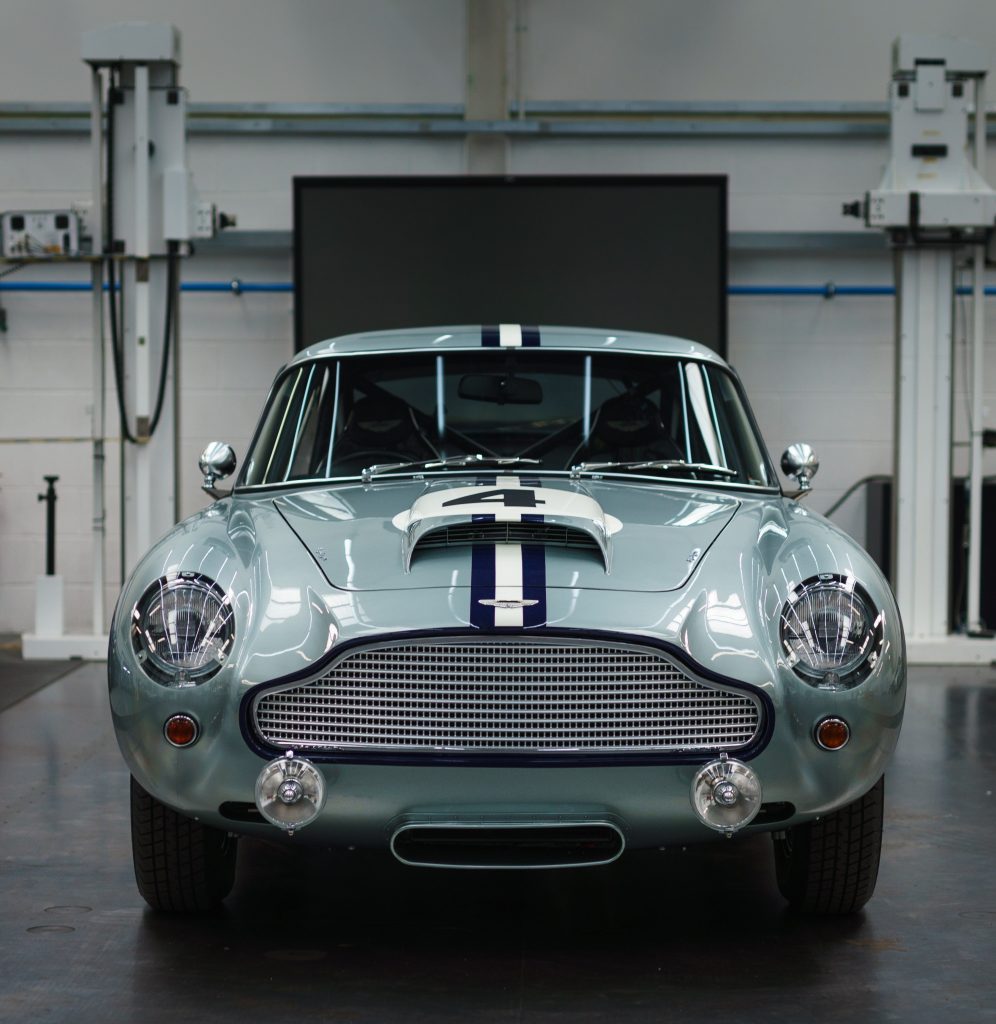 However, unlike the MOT, it isn't just a case of booking a one hour slot, paying a modest fee and leaving your Aston Martin DB4 GT Continuation to be taken care of. R-Reforged offers to manage the entire IVA process for continuation cars, but reveals that the task of preparing a DB4 GT Continuation model for approval takes 10 weeks.
The Swiss company handles UK conversions at its Warwick-based workshop, and has already transformed seven DB4 GT Continuation cars so that they are allowed to be driven on the road. Other models to undergo the service have included a Ferrari 599 Zagato, Aston Martin DBR2 racing car and Lamborghini Gallardo Zagato Spyder.
"By being restricted to private tracks, owners haven't been able to extract the full pleasure of driving a newly-built classic," says Adam Donfrancesco, R-Reforged's head of engineering. "Alongside compliance, R-Reforged's IVA service incorporates other changes to make these cars more versatile, usable and undoubtedly provide a better return on investment when they can be used and enjoyed every day."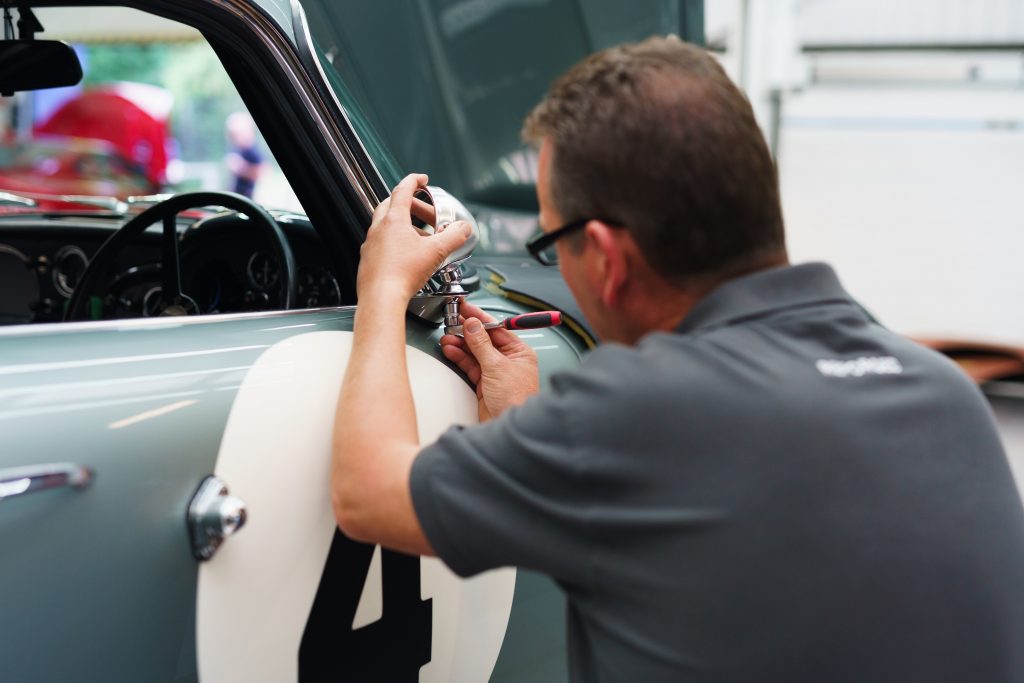 During the 10 weeks work for the Aston, modifications carried out include incorporating a smoother octagonal wheel nut, E-marked side and rear windows, new trim parts with smoother radii to minimise sharp edges and upgraded lighting, including side indicators and a retractable fog lamp. To meet pedestrian safety standards, the 'slashed' exhaust tips have to be changed for rolled versions and the front fog lamps are removed. Inside, R-Reforged have to change the steering wheel and some instrumentation and fit an immobiliser, while the roll cage is padded and trimmed in a leather cover that complements the interior.
A further hurdle is to ensure the car achieves emission standards with the period straight-six engine. The company installs an integrated silencer and catalyst system, and refines the engine tuning and fueling to meet UK emissions regulations. The finishing touch is its new registration plate.
When the car is returned, it comes complete with a tailored conversion case containing all the original parts, should subsequent owners wish to revert the car to its original factory specification.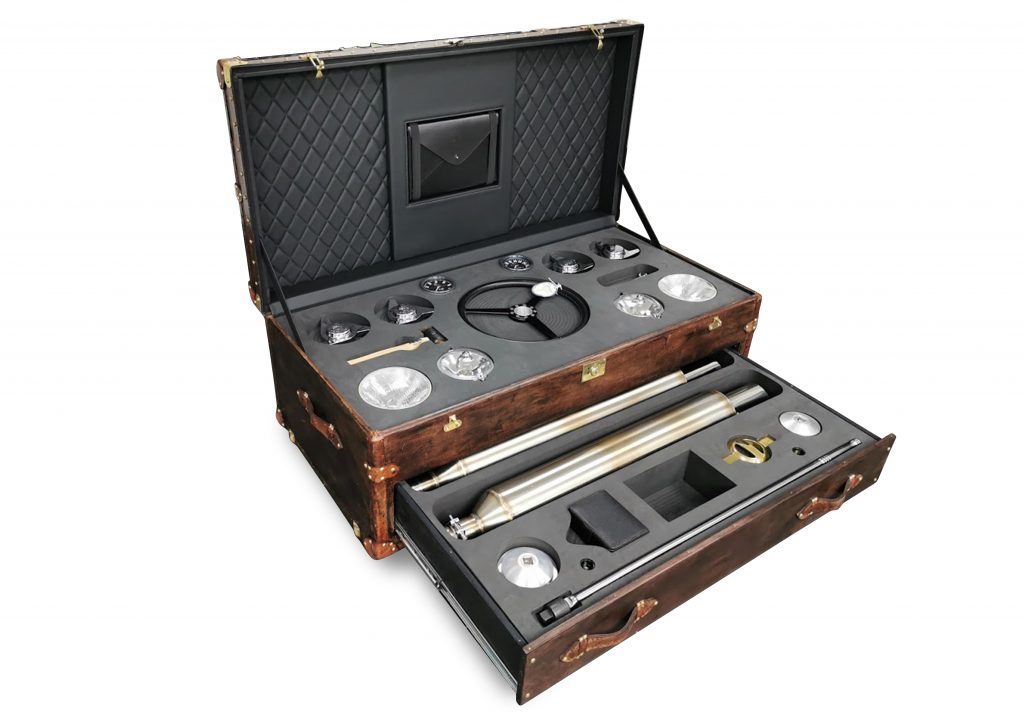 R-Reforged says that the cost of having the IVA performed varies depending on the model. It told Hagerty that Aston Martin DB4 Continuation conversion takes 10 weeks, or 480 hours, and includes new parts, and costs approximately £90,000.
That's a sobering thought, given you could buy a rather wonderful Lister Knobbly for £300,000, which can be registered for the road. However, for those who want to strut their stuff in some of the most prized cars available, it's probably viewed as a trifling sum.
The epic challenge of building a Tyrrell P34 six-wheel F1 continuation car