Continuation cars are a curious thing. Neither original nor replicas, not as desirable as the genuine article yet still commanding considerable sums of money, they occupy a unique place in the classic car market.
To the uninitiated, a brand-new, factory-built duplicate of an iconic classic sports car sounds irresistible, particularly when the new car costs less compared to the original, but still makes good returns for the companies involved. Those returns and the impact on the bottom line are considerably more appealing than a feel-good story for a car company's brand, which is why the likes of Aston Martin, Jaguar, and Shelby American mine their back catalogues.
How much is your car to insure? Find out in four easy steps.
Get a quote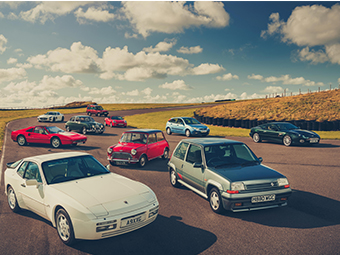 Yet a question lingers for anyone considering one of these re-animated antiques: how does the classic car world view – and price – something that is both real and not real at the same time?
The answer starts with knowing exactly where a car falls in the broad, sometimes muddy spectrum between continuation and knockoff.
The most desirable of the lot are so-called "Sanction II" cars. In the late 1980s, Aston's then managers, Peter Livanos and Victor Gauntlett, cast a greedy eye at the huge money being thrown at the company's most charismatic sports racers from the early 1960s. In particular, there was the DB4 GT Zagato – essentially the Ferrari 250 GTO of Aston Martins. With its perfect profile, double-bubble roofline, and deep-dish Borrani wire wheels, demand from collectors far outstripped the meagre supply of just 20 cars, and in the late '80s they were selling at auction for up to £1.7 million.
Ironically, when the DB4 GT Zagato was introduced, Aston could scarcely give the things away; poor timing meant front-engine sports cars were becoming obsolete for serious racing. As a result, there was a group of four chassis numbers that had been assigned to cars that were never built. Thus, the DB4 GT Zagato Sanction II was born.
Replica is an inadequate descriptor when applied to the Sanction II cars. Beyond the fact that they wear 1960s serial numbers, they were built almost exactly like the originals, with their bodyshells constructed by Zagato and finished by some of the same people. All four Sanction IIs sold quickly at around £750,000 apiece (about $1.2 million at the time).
Not surprisingly, Aston had a hard time stopping there. About ten years later, it authorised Zagato to finish two extra body shells as Sanction III cars. And just last year, Aston Martin announced it would build 19 more, now tagged "continuation cars." This time, you need to buy a DBS Zagato with it – a two-for-one deal that costs an eye-watering £6 million (about $7.4 million). And there was also the DB4 GT continuation racer, driven here.
Jaguar has adopted similar phrasing and similar justifications for its recreations. In 2014, the Jaguar Classic engineering team cut its teeth by building six continuation Lightweight E-type coupes – the bespoke, competition version of the E-Type. Jaguar Classic next announced that it would sell nine copies of the continuation XKSS, exact duplicates of the originals save for a safer and more modern fuel cell and a fuel system designed to tolerate modern petrol better.
As Aston did with the Sanction II DB4 GT Zagato, Jaguar made the case that it was merely completing original production. Jaguar calls its Lightweight E-Types "the missing six" – cars planned but never built in period – and it can point to the famous 1957 fire at the Dickensian Jaguar works on Browns Lane in Coventry as prematurely ending production of the XKSS.
Not every producer of continuation cars has relied on complicated pretense. The ever-shrewd Carroll Shelby, for instance, dispensed with the unused serial number nonsense. His credible case for bringing continuation Cobras into the world boiled down to the fact that A, he could; and B, he could make a fast buck doing it.
Then there's the seedy underbelly of the continuation car world – unsanctioned replicas. Italy is famous for having a virtual cottage industry in counterfeit cars. There, the craftsmanship has always existed to do pretty much what Aston Martin and Jaguar Classic have created. Several unauthorised DB4 GT Zagato copies have been built up from standard DB4s. Special coach-built Alfa Romeos have also been targets of unsanctioned replication. The joke is that although just 112 Alfa Romeo TZ1s were built, 500 survive. Because the basic Alfa mechanicals were readily available in Italy (unlike Ferrari parts, they're relatively cheap), the fakery in Alfa TZ1s, TZ2s and Sprint Zagatos has been legendary. The certification process before pronouncing any of the above cars genuine is challenging, to say the least.
The unsanctioned replicas do have one major advantage: you can usually drive them on public roads. In most cases, they are built from donor cars that were produced in period and can be licensed as vintage cars.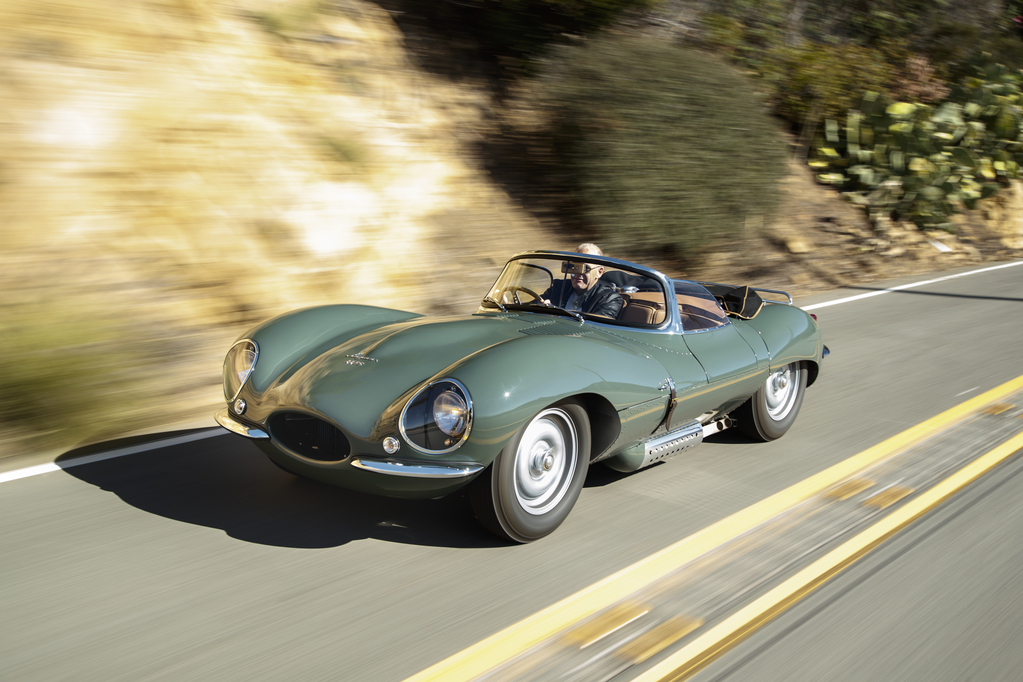 In contrast, you cannot legally drive most continuation cars on the road in many countries. They simply can't be made to pass modern safety and emissions laws, and companies like Jaguar or Aston Martin don't qualify for any sort of small manufacturer loophole. The Lightweight E-type, XKSS, and DB4 GT Zagato are thus sold for "off-road" or show-and-display use only. (Continuation Cobras skirt this issue since they are supplied as a rolling project – engines must be fitted by customers or dealers – so they're road-legal in most places, in much the same manner as a kit car.) To add insult to injury continuation cars usually don't qualify for the best vintage racing events either.
Given this major catch, you'd think continuation cars would trade in a very thin market and at a discount from the original price. Yet that doesn't seem to be the case. There are limited sales from which to draw definitive conclusions, but the market for them seems surprisingly bullish.
For instance, a Sanction II DB4 Zagato sold at a Bonhams auction in 2012 for £1,233,500 (about $1.9 million). This is no challenge to an original, which Hagerty values around £8 million ($10 million), but a DB4 Zagato of any provenance comes to market so rarely that someone who has waited years or even decades for one might jump at the opportunity to buy a Sanction II or Sanction III version. Similar logic should hold for the limited-production Jaguar continuations (that theory will be tested in October, when RM plans to sell a trio of them at its Elkhart sale).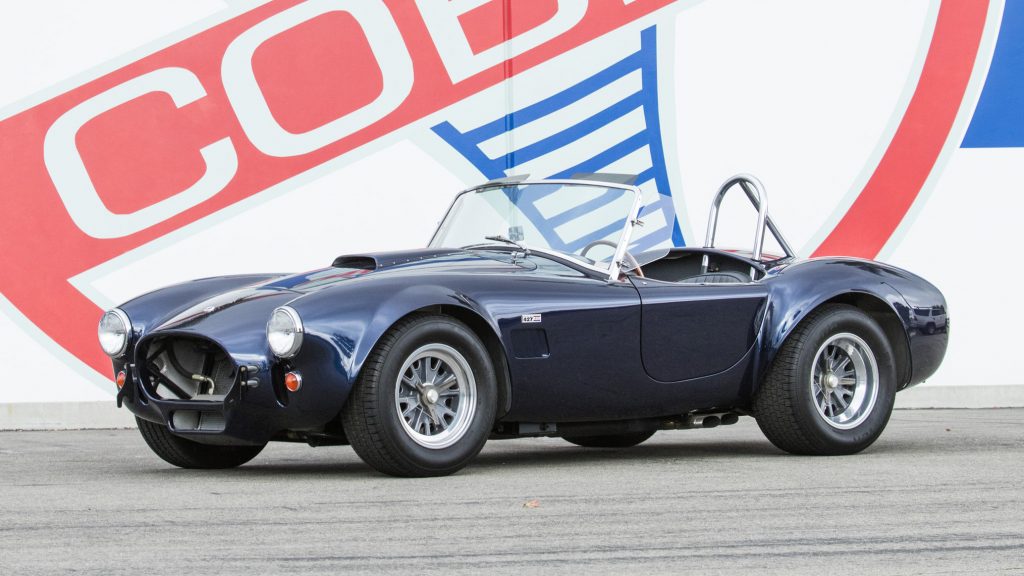 The maths becomes a bit fuzzier when it comes to Cobras. Shelby American has produced thousands of new-age Cobras, far more than the single and low-double-digit totals for the British recreations, and for low six-figure rather than seven-figure prices. What's more, the Cobra is probably the most replicated car of all time. Having to explain to a non-car person the status of a continuation Cobra, "it's real, but it's not real" can add a bit of tedium to the ownership experience. Finally, although the quality of the officially sanctioned continuation Cobras is good, Cobra people live and die by the numbers that follow "CSX" in the cars' serial numbers. Owners of originals will always look down their noses at the continuation cars.
Having said all that, even these continuations seem to have held their value: $115,000 to $160,000 seems to be the ballpark at the moment. This is downright reasonable in comparison to other continuation cars (not to mention original Cobras) yet is more than even the highest quality non-Shelby replicas bring.
The Sanction II business is likely here to stay, if only because for cash-strapped manufacturers, the value proposition is clear: remake your iconic cars and cash in on some of the millions that otherwise go to the auction houses and owners who sell the originals. Jaguar most recently recreated 25 D-types, and Aston Martin is assembling DB5s replete with James Bond gadgetry. And even though Carroll Shelby is no longer with us, his company is still churning out Cobras in multiple specifications.
Time will tell whether more profitable companies like Ferrari, Porsche, and BMW will find it worth their while. For now, a Sanction II Ferrari 250 GTO or a second run of the Porsche 904 Carrera GTS seems unlikely, but who knows what tomorrow will bring?
For more valuation stories in your inbox every week sign up for the Hagerty insider newsletter
Review: Andrew Frankel drives the Eagle E-Type Lightweight GT